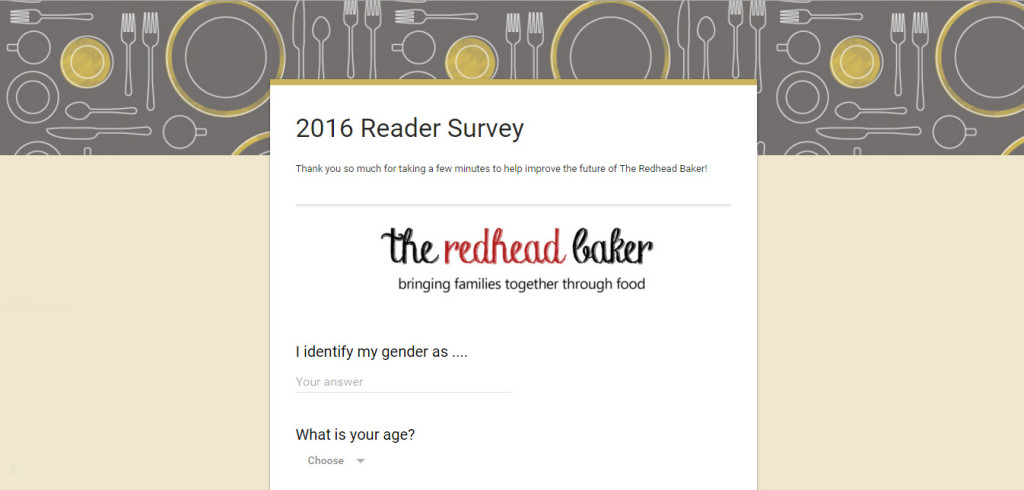 It's time for the annual reader survey!
I've made a lot of changes to The Redhead Baker since last year's survey, including a new mobile-responsive theme, a new recipe index, new archives, and a new home page. I've started posting a little less (on average, 3 times a week instead of 4), but have tried to increase the quality of the content I do post.
I do an annual anonymous reader survey to help improve your experience on my blog. I want to know what kinds of recipes you want to see. I want to know what you like about the blog, and what needs to be improved. Brands that want to sponsor posts want demographic information so they know that my readers match their target audience. So, while no answers are required, the more information you provide, the better.
And finally, as a thank you for spending five to 10 minutes filling out the survey, I'm giving away a $20 Amazon gift card. All you have to do is enter via the Rafflecopter widget below. Your identifying information cannot be matched to your survey answers.