As cooler weather sets in, imagine you're in warmer weather with Caribbean Slushies, frozen cocktails with coconut and pineapple juice.
This shop has been compensated by Collective Bias, Inc. and its advertiser. All opinions are mine alone. Please Enjoy SOBIESKI® 100% Pure Rye Vodka responsibly. #CreateYourCocktail #CollectiveBias The following content is intended for readers who are 21 or older.
Back in August, my family went on a Caribbean vacation. We had a fantastic time, and as cooler weather sets in, I miss the warm weather and tropical drinks! My favorite was a frozen cocktail with lots of tropical flavors, including pineapple, coconut and mango.
When I was offered the chance to work with SOBIESKI® 100% Pure Rye Vodka, the #1 rye vodka in the United States, and DOLE® Canned 100% Pineapple Juice, I knew I was going to recreate that cocktail to share with you.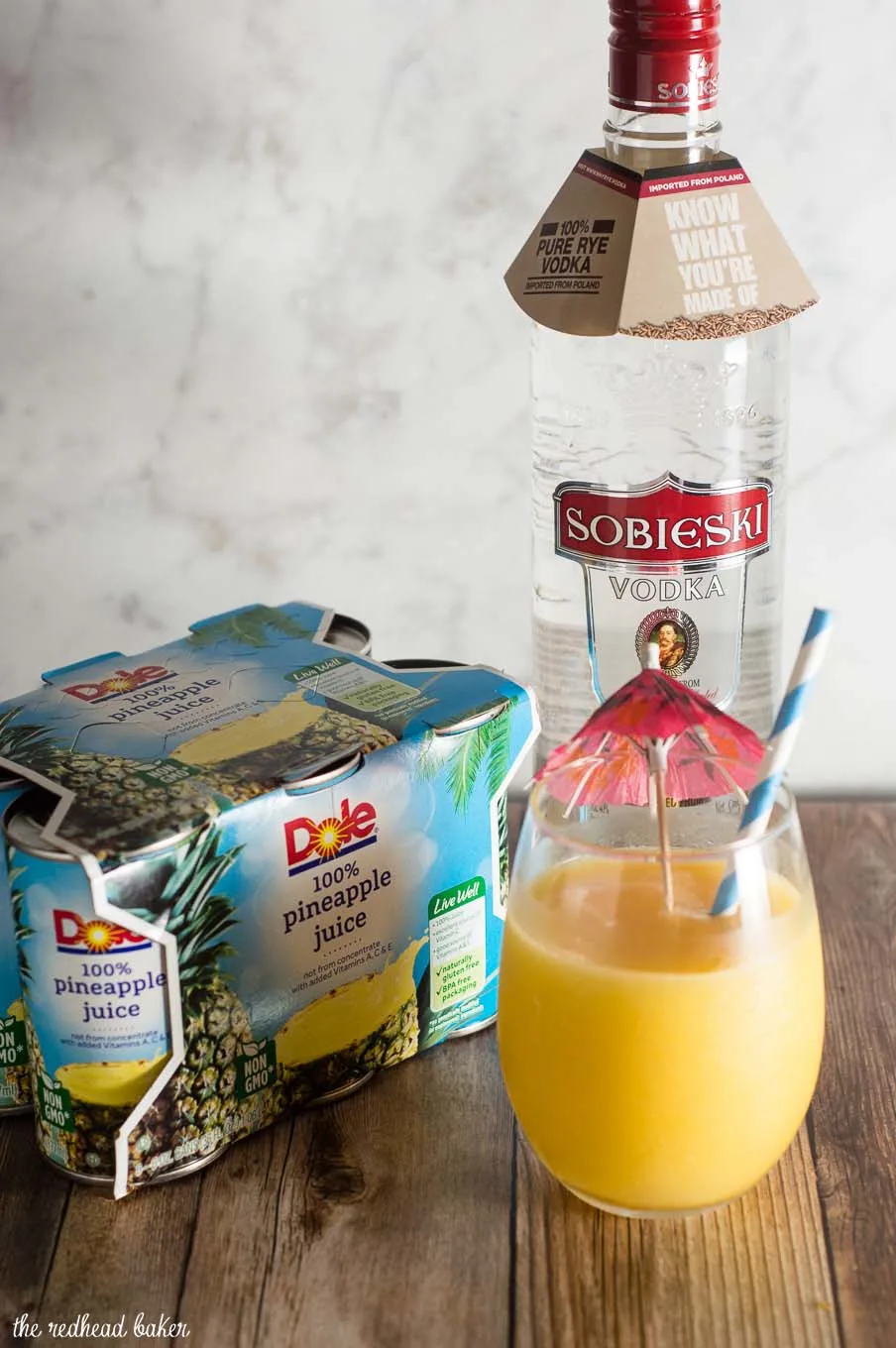 Unlike other vodkas, SOBIESKI® Vodka is not made from potato or wheat, but 100% pure rye. No wonder it won a double gold medal at the 2016 San Francisco World Spirits Competition!
You could add coconut flavor with cream of coconut, but I didn't want a creamy texture in my slushie. If you want to add additional tropical flavor, SOBIESKI makes an orange-flavored vodka that would work well in this recipe.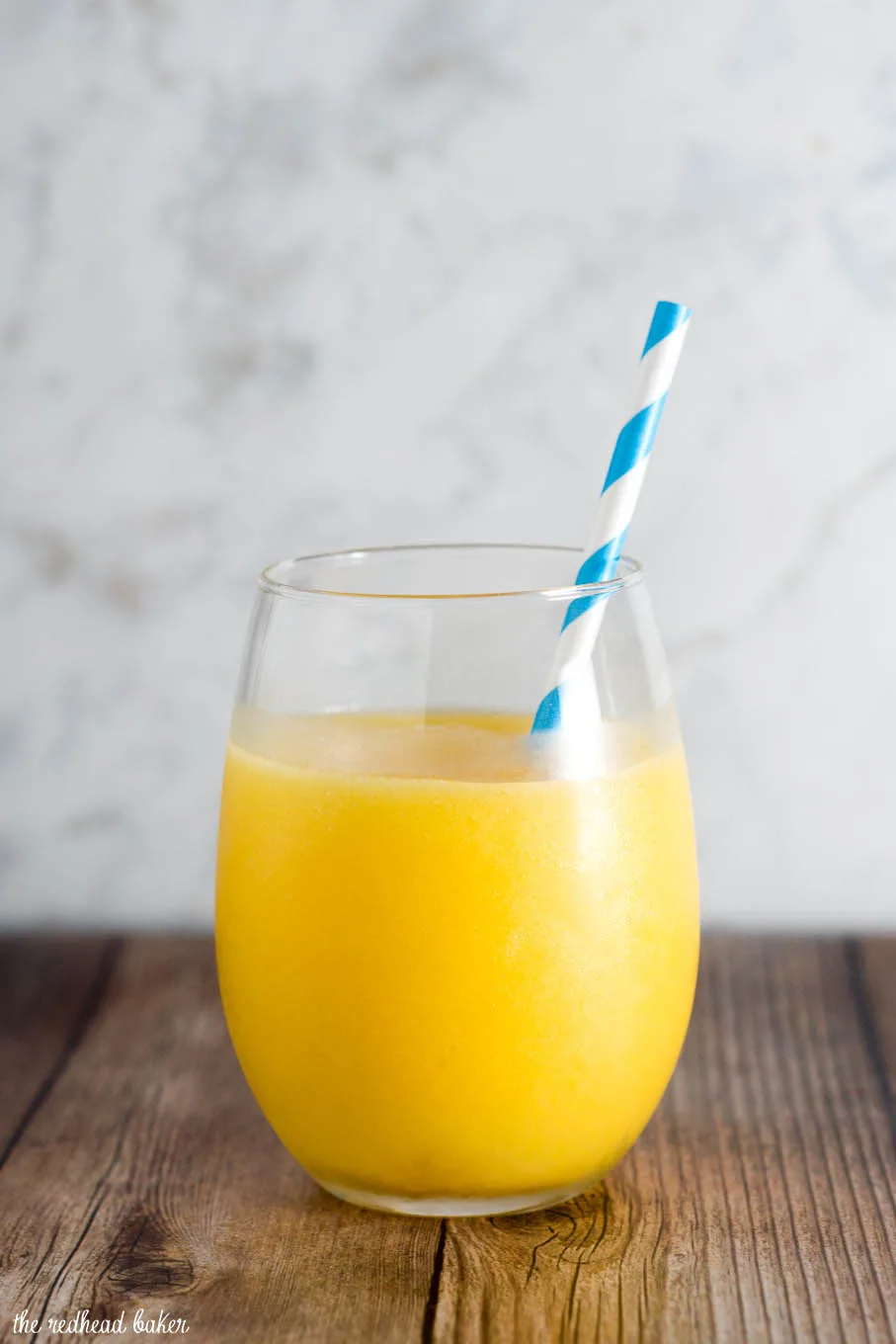 My local liquor store only carries original SOBIESKI vodka, so I made the flavored syrup. Simple syrup is an easy way to sweeten cocktails without having a gritty sugar texture in your drink. Simple syrup is typically equal parts sugar and water, but in this case, we're using sweetened coconut, so we can reduce the amount of sugar in the syrup.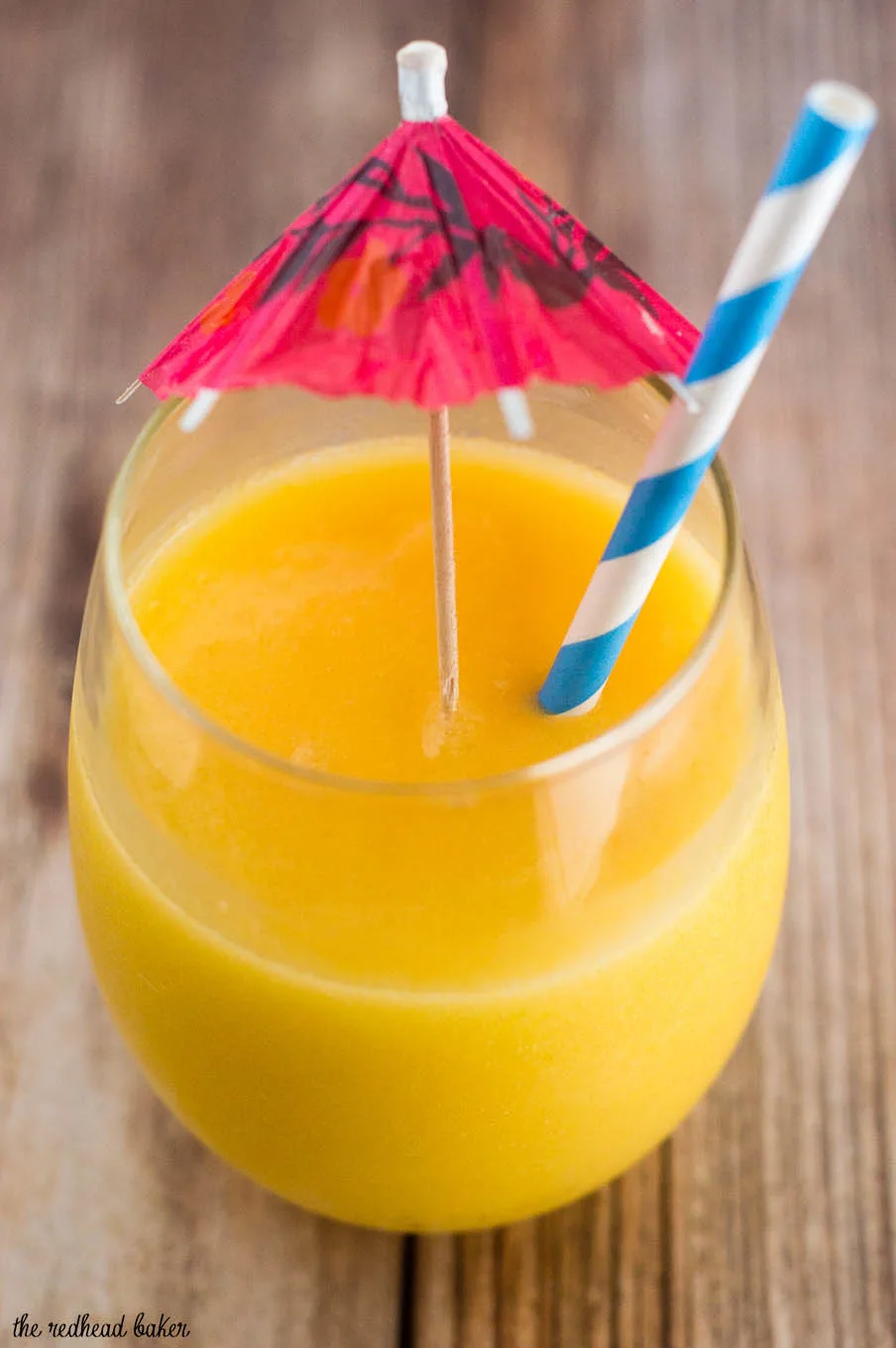 The simple syrup can be made up to 2 days ahead of time and stored in the refrigerator. There is no need to thaw the frozen fruit before blending; keeping it frozen helps create the slushie texture.
What would YOU make with SOBIESKI® 100% Pure Rye Vodka and DOLE® Pineapple Juice? Create a cocktail including those two ingredients, post a picture/recipe on Twitter, Instagram and/or Facebook, include the hashtag #CreateYourCocktail, and you could win a $100 gift card! Please read all of the official rules before entering. Get a coupon on your mobile device or tablet for $3 off ONE (1) 750 mL or larger bottle of SOBIESKI® Vodka (all varieties). Coupon not available in all states.
Pin this recipe for Caribbean Slushies for later!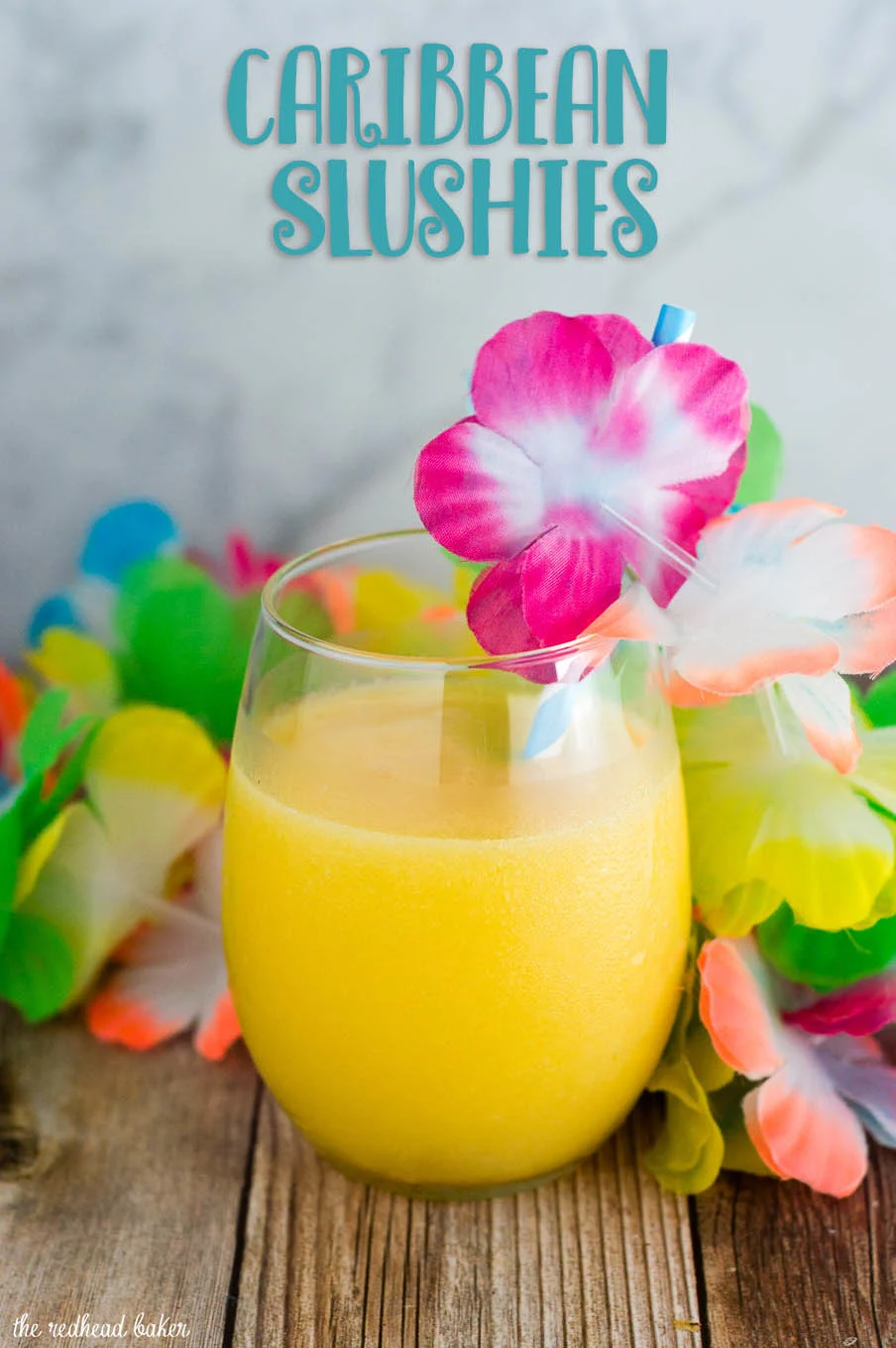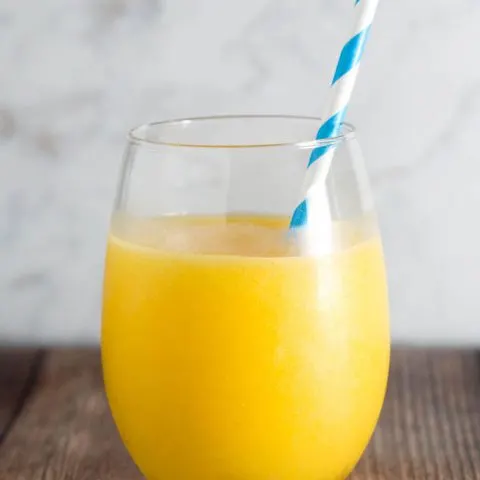 Caribbean Slushies
The coconut syrup can be made up to 2 days ahead of time and kept refrigerated.
Ingredients
For the simple syrup:
6 tablespoon water
¾ teaspoon sugar
3 tablespoon sweetened flaked coconut
For the slushies:
½ cup DOLE® pineapple juice
¼ cup SOBIESKI® 100% Pure Rye Vodka
Juice of one small lime
½ cup frozen pineapple, not frozen in syrup
½ cup frozen mango, not frozen in syrup
1 cup ice cubes
Instructions
Place the water and sugar in a saucepan and bring to a boil. Let simmer until the sugar dissolves. Remove from the heat, stir in the coconut and let sit until completely cooled. Strain the liquid into a container and discard the leftover solids.
Combine the pineapple juice, vodka, lime juice, frozen fruit, ice and coconut simple syrup in a blender. Process until smooth.
Divide into 2 glasses and serve.
Adapted from One Sweet Mess