Eggnog pound cake makes a delicious Christmas dessert, or package it up to give as a homemade gift!
Welcome to Day 1 of Christmas Week. This annual event was started in 2012, and is hosted by Kim of Cravings of a Lunatic. This year we have over 35 bloggers sharing festive sweet recipes for the event. Plus we all chipped in for a huge Amazon Gift Card Giveaway.
The participants for Christmas Week are: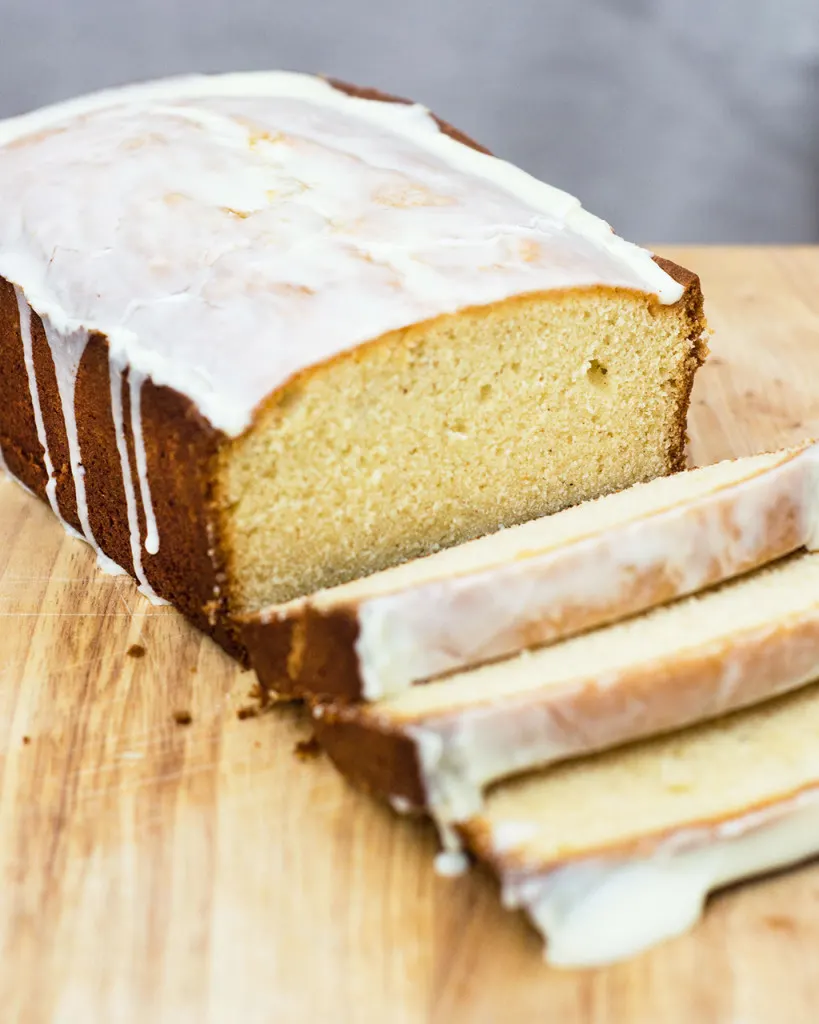 Christmas is the time for one of my favorite flavors: eggnog. I can only take a straight glass of eggnog in small doses. But I can eat my weight in eggnog flavored baked goods. Or drink my weight in eggnog-flavored lattes (thank you to a certain coffee chain for bringing that flavor back this year!).
This eggnog pound cake is a particular favorite because traditional pound cake is one of my favorite kinds of cake. I love how dense and rich the cake is, not to mention the fact that you can get away with eating this cake for breakfast.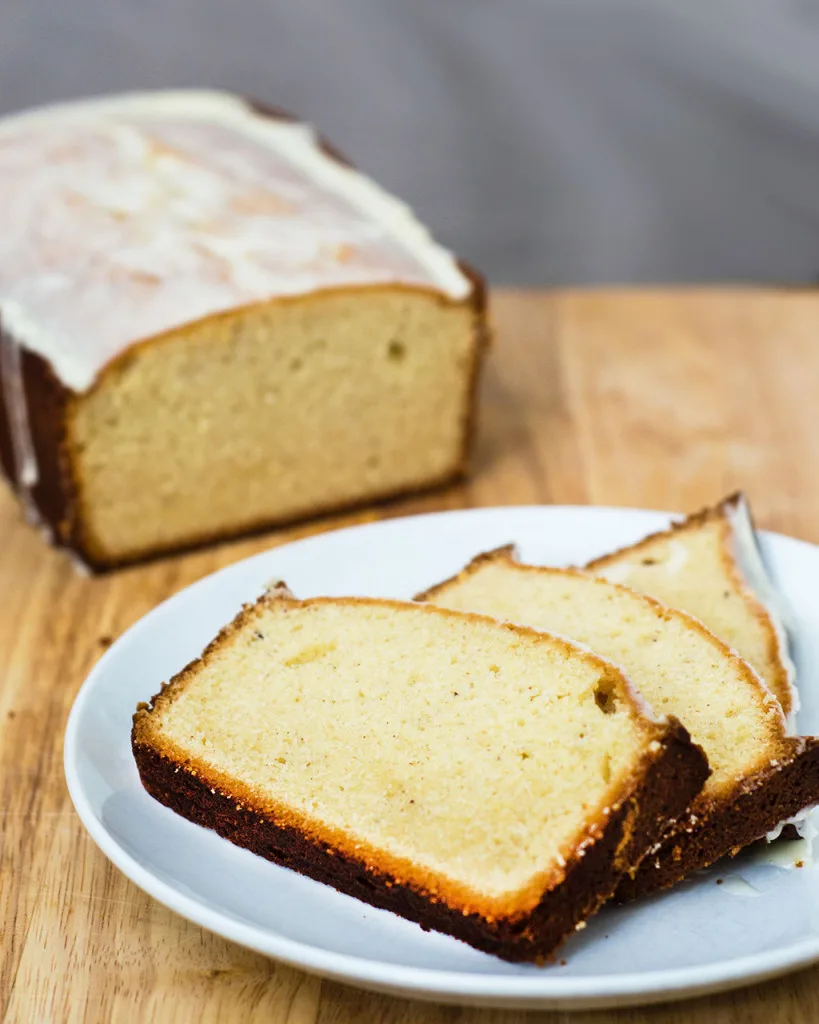 This pound cake gets a double dose of eggnog. It's an ingredient in the cake, and also in the glaze. If that's too much eggnog for you, omit the glaze and simply dust the top of the cake with powdered sugar. Or even leave it plain, and serve with vanilla ice cream.
It's a very easy cake to make from scratch; it follows the mixing method of most from-scratch cakes. If you don't own a 9-inch loaf pan (or you just want more cake, I won't judge), you can double the recipe and bake it in a bundt or tube pan. Bake at the same temperature as directed in the recipe, for 70 to 80 minutes.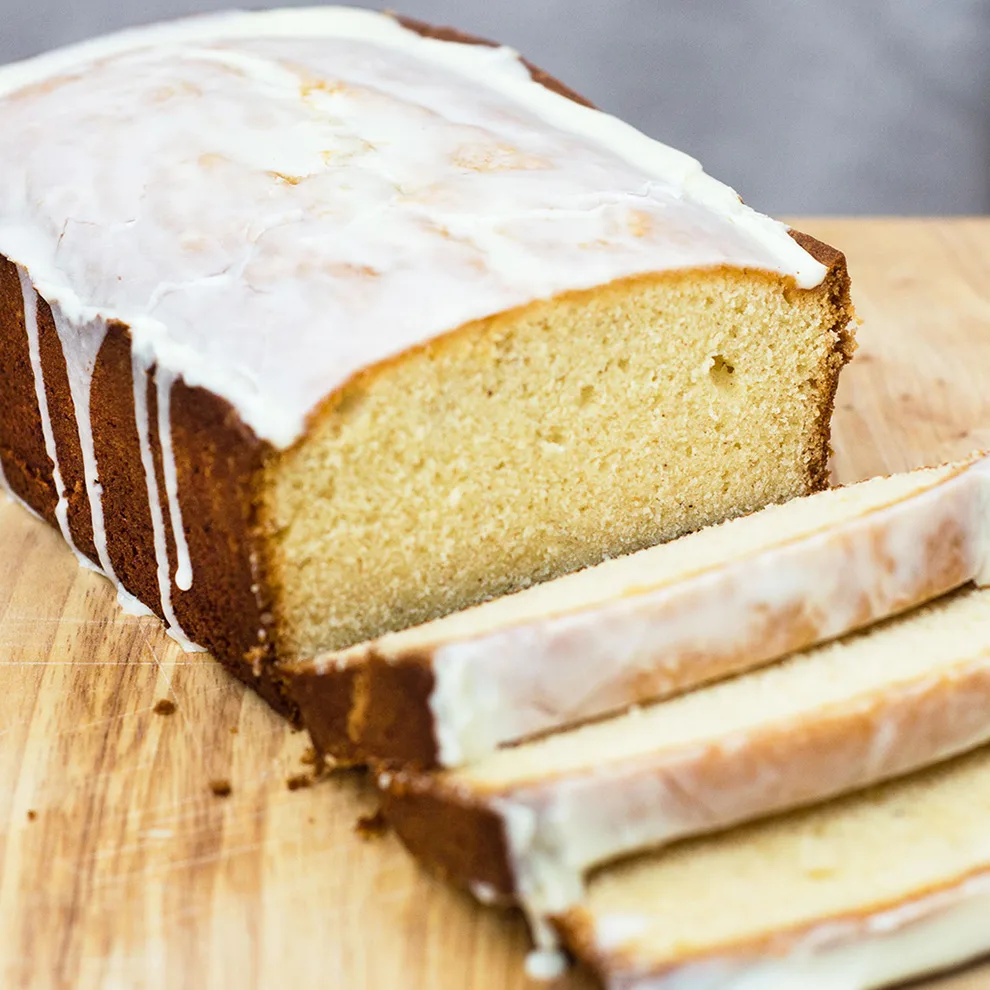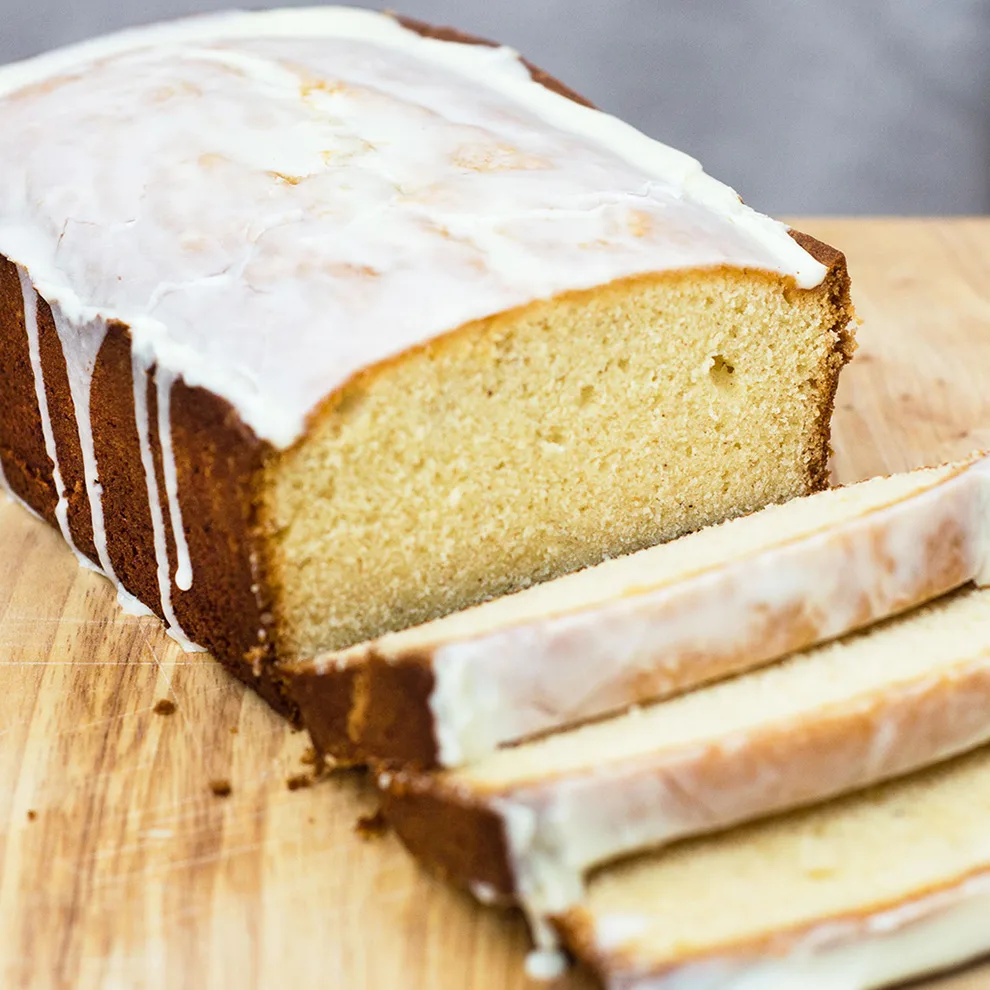 Eggnog Pound Cake #ChristmasWeek
Total Time:
1 hour
10 minutes
Ingredients
For the cake:
1 ½ cups all purpose flour
1 teaspoon baking powder
⅛ teaspoon salt
¼ teaspoon nutmeg
¼ teaspoon cinnamon
8 tablespoon unsalted butter, room temperature
1 cup sugar
2 large eggs
½ teaspoon vanilla extract
½ cup egg nog
For the glaze:
½ cup powdered sugar
2 teaspoon to 3 eggnog
Instructions
Preheat oven to 350 degrees F.
In a medium mixing bowl, stir together the flour, baking powder, salt, nutmeg and cinnamon. Set aside.
In the bowl of a stand mixer, cream together the butter and sugar until fluffy and pale in color.
Add in the eggs, one at a time, beating well and scraping down the bowl after each addition.
Combine the eggnog and vanilla in a measuring cup.
With the mixer on low speed, add about a third of the flour mixture and mix until combined. Add half of the eggnog/vanilla mixture and mix until combined. Add another third of the flour, then the remaining eggnog, then the remaining flour mixture. Stir on low speed until the batter is smooth.
Scrape the batter into a 9 inch loaf pan sprayed with nonstick cooking spray. Bake for 50 to 60 minutes, until golden brown on top and a toothpick inserted in the center comes out clean.
Let the cake rest in the pan on a cooling rack for 20 minutes before removing from the baking pan to cool completely on the wire rack.
For the glaze, whisk together the egg nog and powdered sugar, adding egg nog until desired consistency. Drizzle over the cooled pound cake. Let the cake sit at room temperature for a few hours for the glaze to set before serving or storing wrapped in the refrigerator.
Adapted from Ina Garten
Recipes from Day 1 of Christmas Week! Please visit all our talented participants: