Don't spend big bucks on coffeehouse caramel coffee anymore! It's so easy to make your own brunch-worthy iced caramel coffee at home!
Welcome to the last day of the fourth annual #BrunchWeek hosted by Terri from Love and Confections and Christie from A Kitchen Hoor's Adventures. We are so excited to have you join us this year as we celebrate brunch and prepare for Mother's Day. Thirty-seven bloggers from around the country will showcase their best brunch dishes, from cocktails to cakes, breakfast breads, tarts, and quiche — there is something for everyone!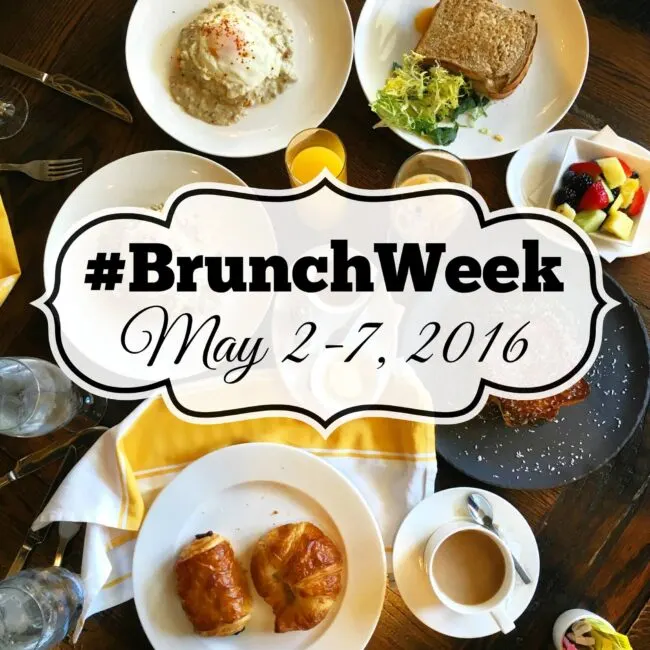 I don't really remember when I started drinking coffee. I don't remember drinking it in high school, but I know I drank it in college. Either way, it was always regular hot coffee with cream and sugar. Like Denis Leary, I wanted "coffee-flavored" coffee. COLD coffee? Was an abomination.
Then one night out with friends, I tried someone's caramel latte. Who would've thought that coffee and caramel, which had previously sounded as appealing as chocolate-covered lima beans, would pair so well together? I embraced the hypocrisy, and order flavored coffee more often than not.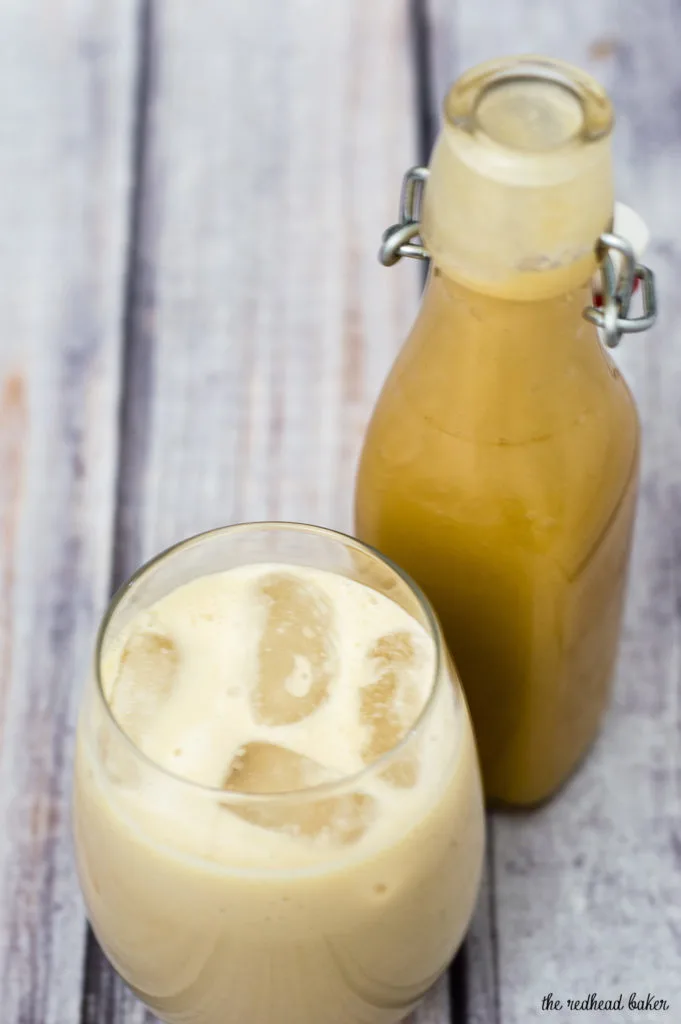 It would be another ten years before I had iced coffee, and that was only by the mistake of a coffeeshop employee. After all, what nutcase would order hot coffee on a 90-plus degree summer day? Yeah, that would be me. I ordered a vanilla latte, and she handed me an iced latte. It wasn't what I wanted, but I was in a hurry, and couldn't wait for the order to be corrected.
Turns out, it was rather refreshing. Again, I admitted I was wrong. On a scorching summer day, I won't turn my nose up at a cup of iced coffee.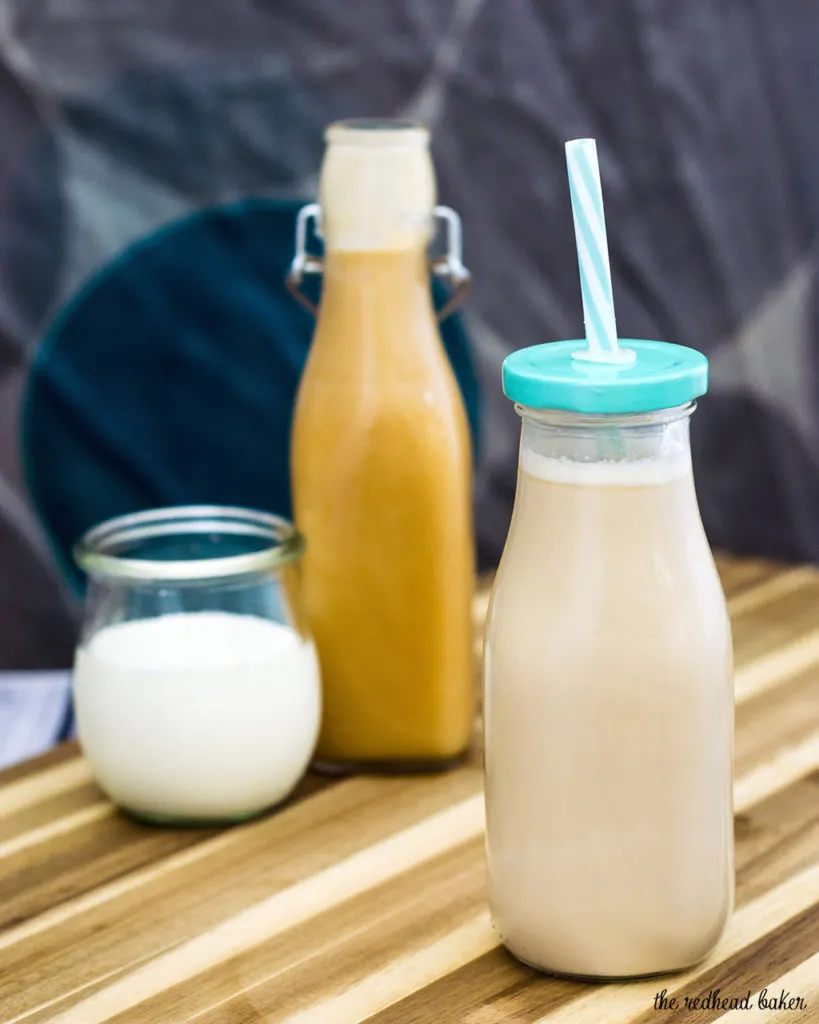 After embracing coffee shop iced coffee, I tried my friend Courtney's home cold-brew method, and decided that not only did I like it, I loved iced coffee! It does take some planning ahead, as the coffee needs at least 8 to 12 hours to steep. The caramel for this recipe can also be made ahead, but it should be warmed at least to room temperature when ready to serve the drinks, so it combines better with the half-and-half.
This is such a smooth and creamy drink, it really tastes like it came from a coffee shop. Top it with whipped cream and even more caramel sauce for an indulgent brunch beverage.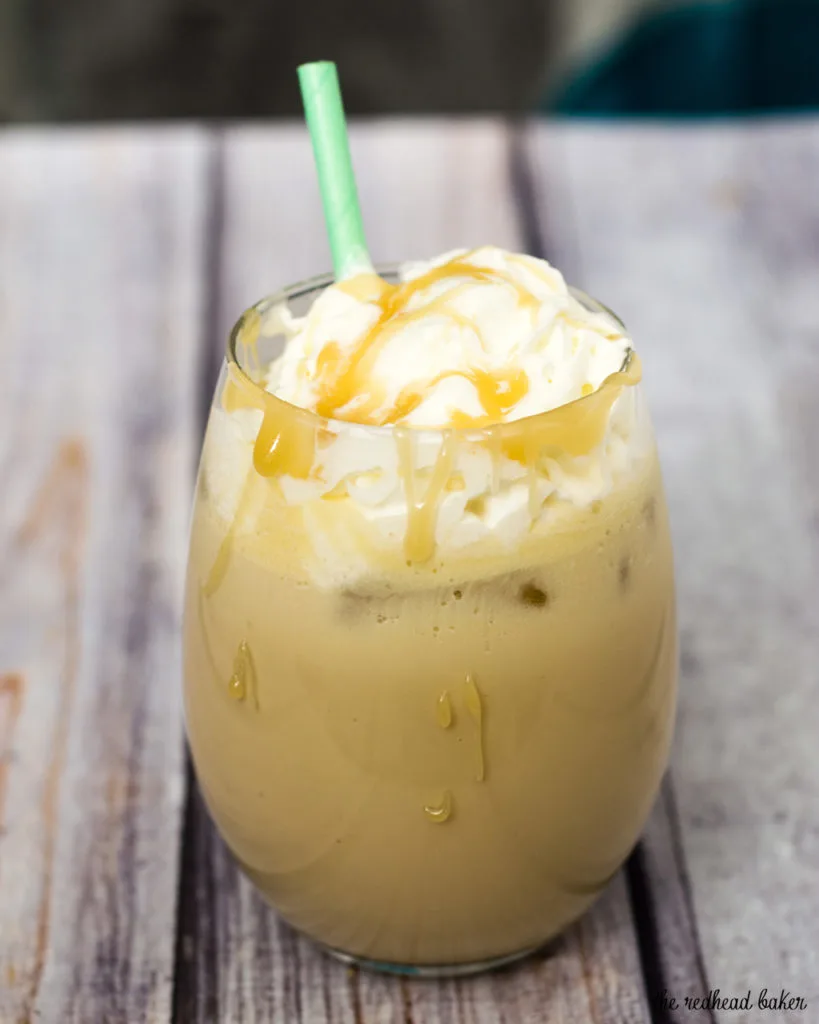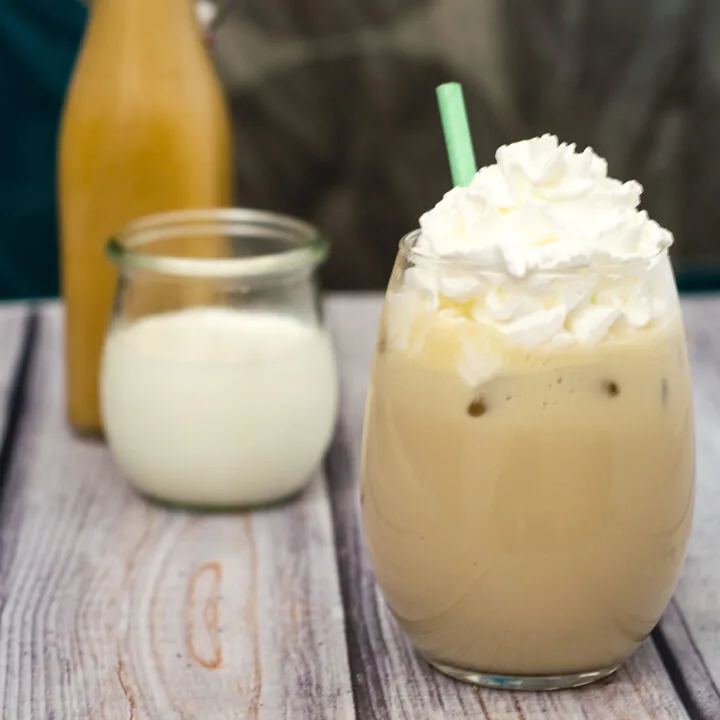 Iced Caramel Coffee #BrunchWeek
Make the coffee and caramel a day ahead of time. The coffee needs at least 12 hours to steep, then needs to be chilled.
Ingredients
For the coffee:
½ pound coarse ground coffee beans
6 cups cold water
2 cups to 4 water, to dilute cold-brew concentrate to taste
For the caramel sauce:
½ cup Dixie Crystals light brown sugar
¼ cup heavy cream
2 tablespoon unsalted butter
Pinch of salt
1 ½ teaspoon Nielsen-Massey vanilla extract
Additional ingredients:
1 cup half-and-half or whole milk
Whipped cream for garnish
Instructions
Combine the coffee grounds and water in a large pitcher. Stir until all the coffee grounds are moistened, then cover and steep at room temperature at least 8 to 12 hours.
Line a fine-mesh sieve with a double layer of coffee filters. Place it over the container you'll use to store the coffee (preferably one with measurement hash marks). Pour the brewed coffee through the filtered strainer. Discard the solids in the strainer. You should have about 8 cups of liquid.
Dilute the liquid with 6 cups of cold water, then taste. Add additional water as needed to achieve your preferred taste. Chill the coffee in the refrigerator.
Make the caramel: Mix the brown sugar, half-and-half, butter and salt in a saucepan over medium-low heat. Cook while whisking slowly for 5 to 7 minutes, until it gets thicker. Add the vanilla extract and cook another minute to thicken more. Remove the pan from the heat, cool the caramel to room temperature. Pour into a storage container with an airtight lid and refrigerate if making ahead. Warm the caramel sauce slightly in the microwave when ready to make the drinks.
When ready to serve, combine the cup of half-and-half or whole milk with ½ cup of the caramel sauce (reserve the remainder for garnish) in a container with a tight-fitting lid. Shake to combine.
Fill four glasses about ⅓ of the way with ice. Divide the caramel/cream mixture between the glasses. Pour 1 cup of the chilled coffee into each glass. Top with whipped cream and drizzle with reserved caramel sauce.
Cold-brew coffee recipe from Cook Like a Champion
Discover more #BrunchWeek recipes
BrunchWeek Beverages:
BrunchWeek Breads, Grains and Pastries:
BrunchWeek Fruits, Vegetables and Sides:
BrunchWeek Main Dishes:
BrunchWeek Desserts:
Disclaimer: Thank you to #BrunchWeek Sponsors: Red Star Yeast, Dixie Crystals, Cabot Cheese, Vidalia Onion Committee, Sage Fruits, Nielsen-Massey, KitchenIQ, and Le Creuset for providing the prizes free of charge. These companies also provided the bloggers with samples and product to use for #BrunchWeek. All opinions are my own. The #BrunchWeek giveaway is open to U.S. residents, age 18 & up only. All entries for the winner will be checked and verified. By entering you give the right to use your name and likeness. The number of entries received determines the odds of winning. Eight winners will be selected. The prize packages will be sent directly from the giveaway sponsors. The #BrunchWeek bloggers are not responsible for the fulfillment or delivery of the prize packages. Bloggers hosting this giveaway and their immediate family members in their household cannot enter or win the giveaway. No purchase necessary. Void where prohibited by law.
This post contains affiliate links.