Mango creamsicles have only three ingredients, and are so easy to make! They're my son's favorite treat on a hot summer day.
Welcome to the Kids Favorite Recipes #SundaySupper event, hosted by Ellen of Family Around The Table. Kids have strong opinions about what recipes they like, and our group of bloggers is sharing recipes that kids in their lives love the most.
My 4-year-old son and I are alike in many ways — we both love books, building with LEGOs, and coloring. We are different in many other ways. I'm a dog person, but Liam is lobbying hard for a cat (to the point that he suggested his dad, who is allergic to cats, move to another house so we can adopt a cat). Liam wants to go camping, and I have no interest. And finally, I'm a total chocoholic, but Liam prefers fruity treats.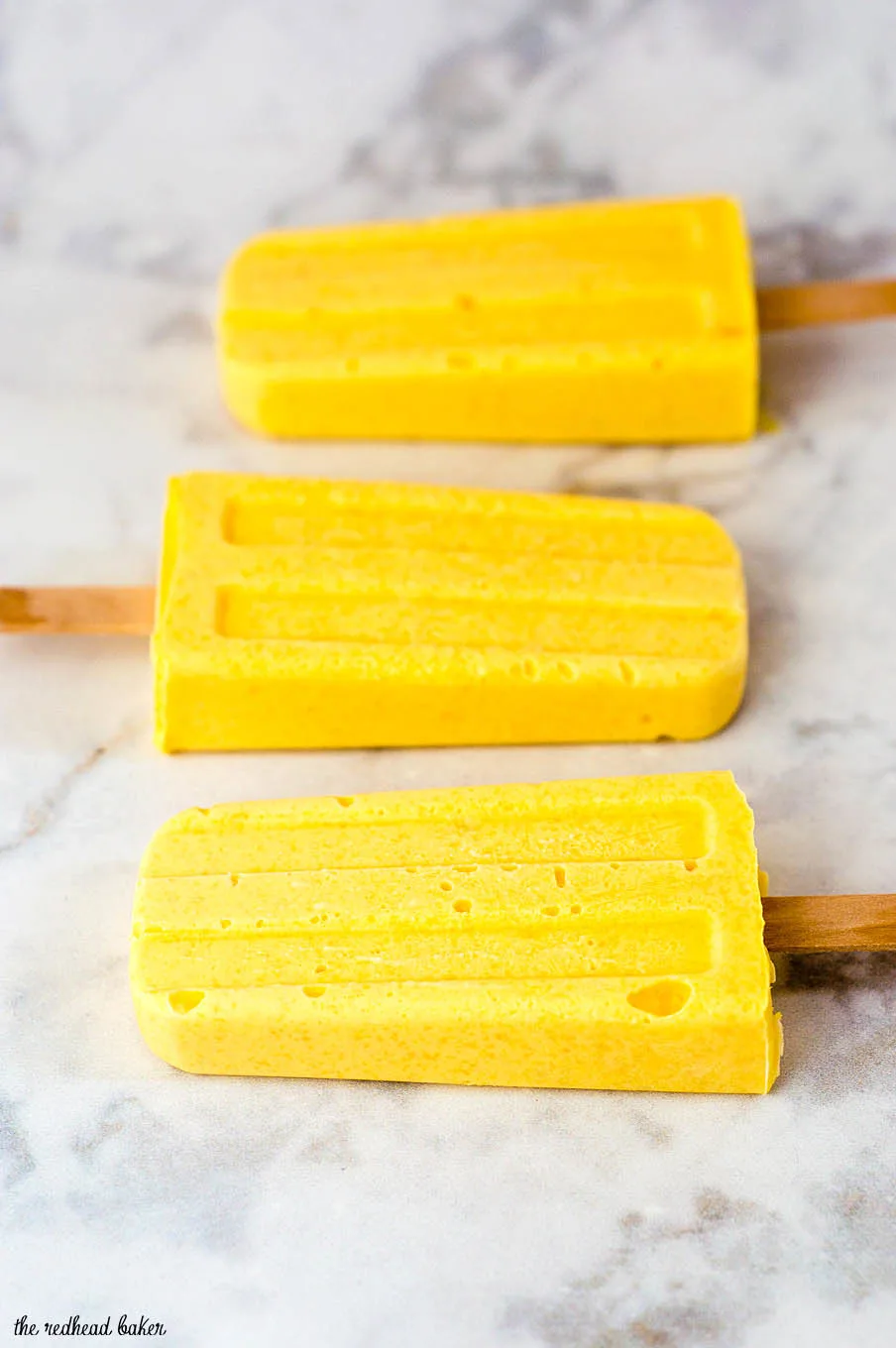 It's not such a bad thing, though. When Liam gets home from trick-or-treating, I have my pick of chocolate treats. If I pick up something chocolatey from the grocery store, I don't have to worry about sharing.
This summer, Liam's favorite thing to eat is ice pops. We've been getting a box of fruit-flavored ice pops each week at the grocery store. He loves orange creamsicles, but one week he asked for mango, which the store doesn't carry. He settled for orange again, but I thought, why couldn't I just make mango creamsicles at home?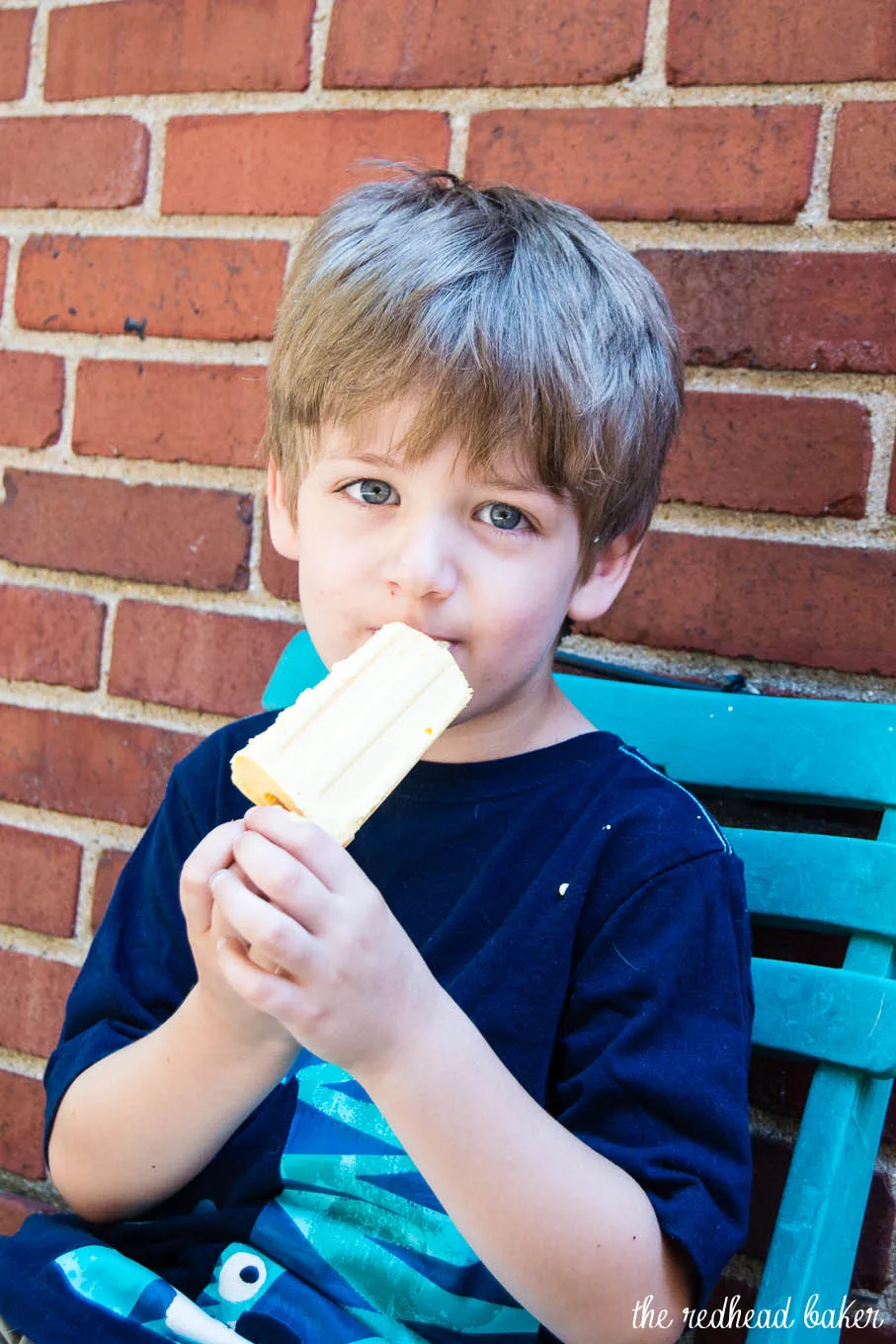 There are a number of inexpensive ice pop molds available, and the one I chose is the Norpro Ice Pop Mold, because I prefer to use wooden sticks. I had another mold with reusable plastic drip guard holders. But the ice pops fell out of the freezer, and the frozen plastic broke.
Making these creamsicles is so easy, you just need chopped fruit and cream, and either sugar or citrus juice, and either a blender or food processor. If you are dairy-free for health or dietary reasons, you can substitute coconut cream for the heavy cream. The reason you wait 30 minutes before inserting the sticks is to ensure that the sticks remain straight in the ice pop molds.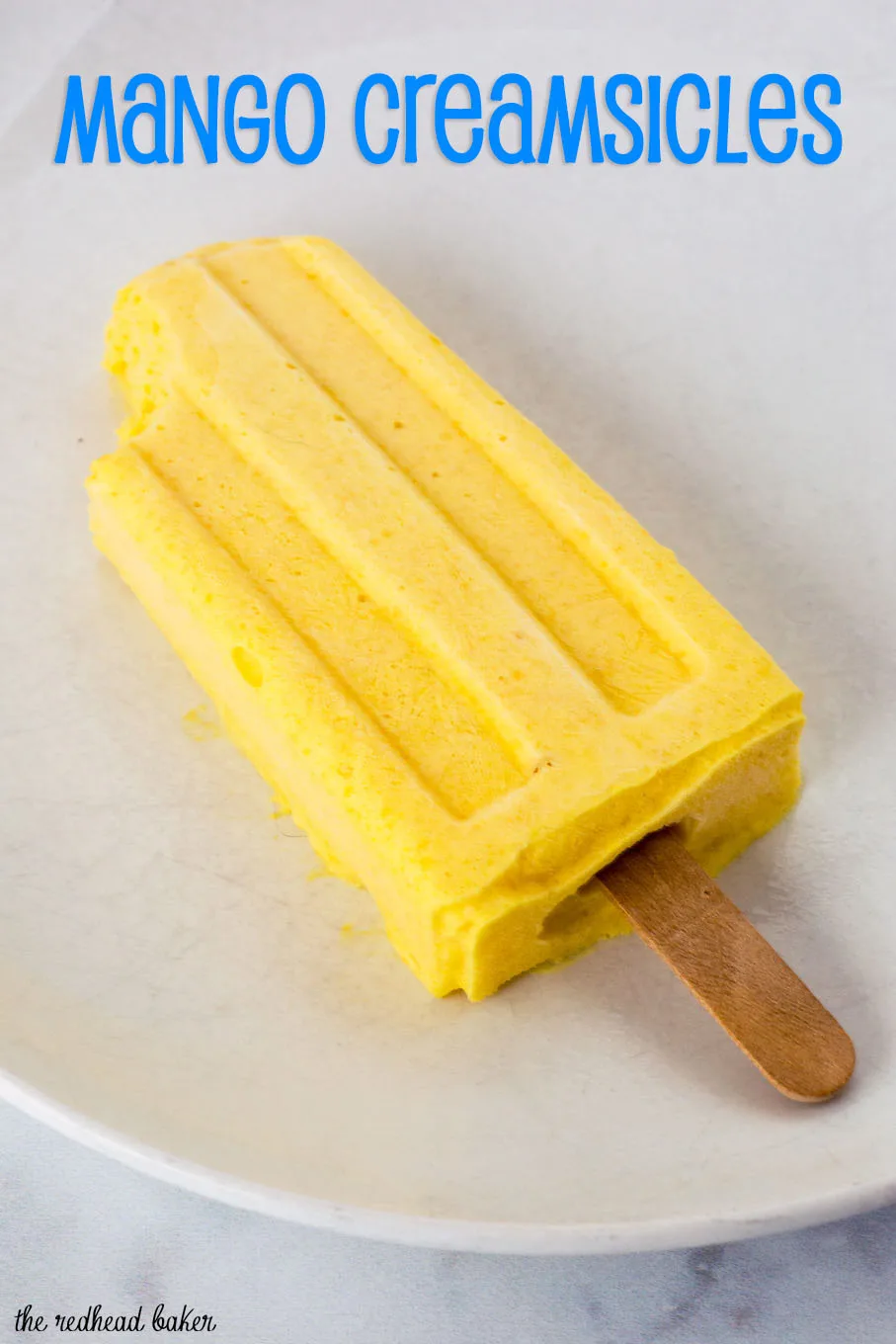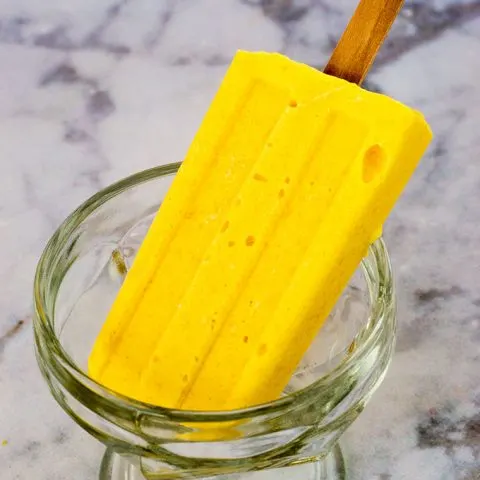 Mango Creamsicles
Yield:
10 to 12 creamsicles
Ingredients
1 large, ripe mango, peeled and cut into chunks
1 cup whole coconut milk or half-and-half
1 tablespoon freshly squeezed lime juice
Instructions
Place the mango chunks, coconut milk or half-and-half and lime juice in a blender or food processor and pulse until smooth.
Pour the puree into ice pop molds and freeze for 30 minutes. Insert wooden sticks, and freeze another 2 to 3 hours, until frozen solid.
Run the ice pop mold under warm water for a few seconds to loosen the creamsicles from the mold.
Recipe by The Redhead Baker
Discover more #SundaySupper Kids Favorite Recipes
Appetizers
Desserts
Main Dish
Snacks