These aren't your traditional cannoli — pumpkin cannoli combines mascarpone, pumpkin and spices for an easy yet impressive no-bake dessert.
#PumpkinWeek is here again and we can't be more excited. Hosted by Terri from Love and Confections, 19 Bloggers will be sharing 65 pumpkin-filled recipes over the course of the week. Be sure to come back every day to see all the delicious creations — from muffins to cakes, cocktails, breakfast baked goods, savory pastas and stews, and gluten-free recipes too. You can also find these great recipes and more on Love and Confections' #PumpkinWeek Pinterest Board!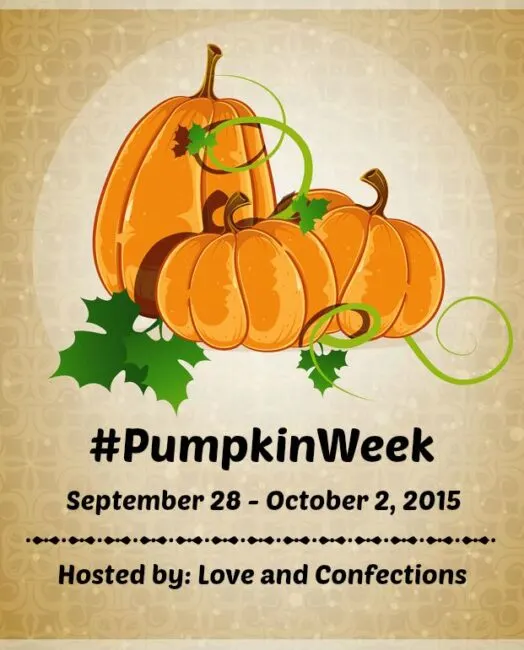 My first recipe is a pumpkin-flavored cannoli. Obviously, these are not traditional Italian cannoli. I'm not a fan of ricotta cheese, so in its place, I use mascarpone. Mascarpone is very similar in texture to cream cheese, but has a much milder flavor and lower sodium levels. Since mascarpone is so mild in flavor, it doesn't compete with the pumpkin. Add in some heavy cream, sugar, cinnamon and nutmeg, and you have a decadent filling.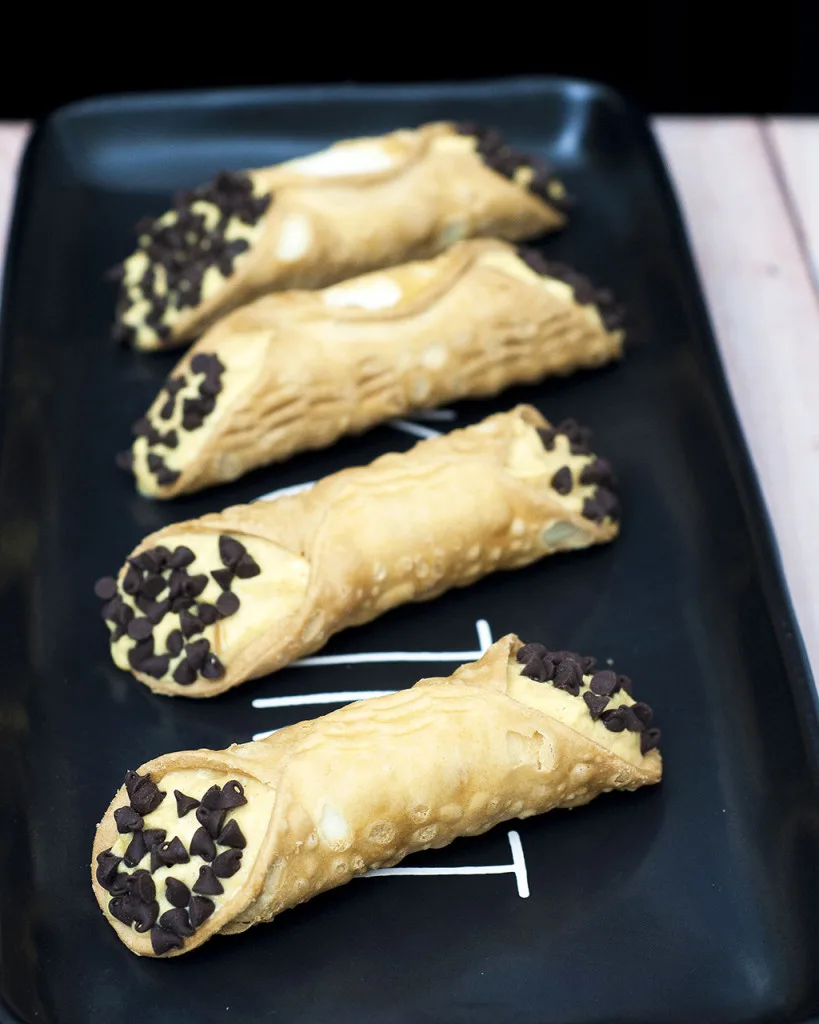 For this recipe, I used store-bought cannoli shells. I purchased mine at Wegman's, and I've also seen them at ShopRite, if you live in the Mid-Atlantic area. They are also available online, in both "standard" (5 to 6 inches) and "mini" (about 3 ½ inches). I used standard sized cannoli shells for this recipe. You can use mini, you'll just need approximately double the number of shells.
Using store-bought shells, this is a really easy yet impressive recipe — no baking required! The shells can also be filled and garnished with mini chocolate chips in advance and stored in the refrigerator, making them a very easy party or holiday dessert. Dust with confectioners sugar just before serving for a pretty presentation.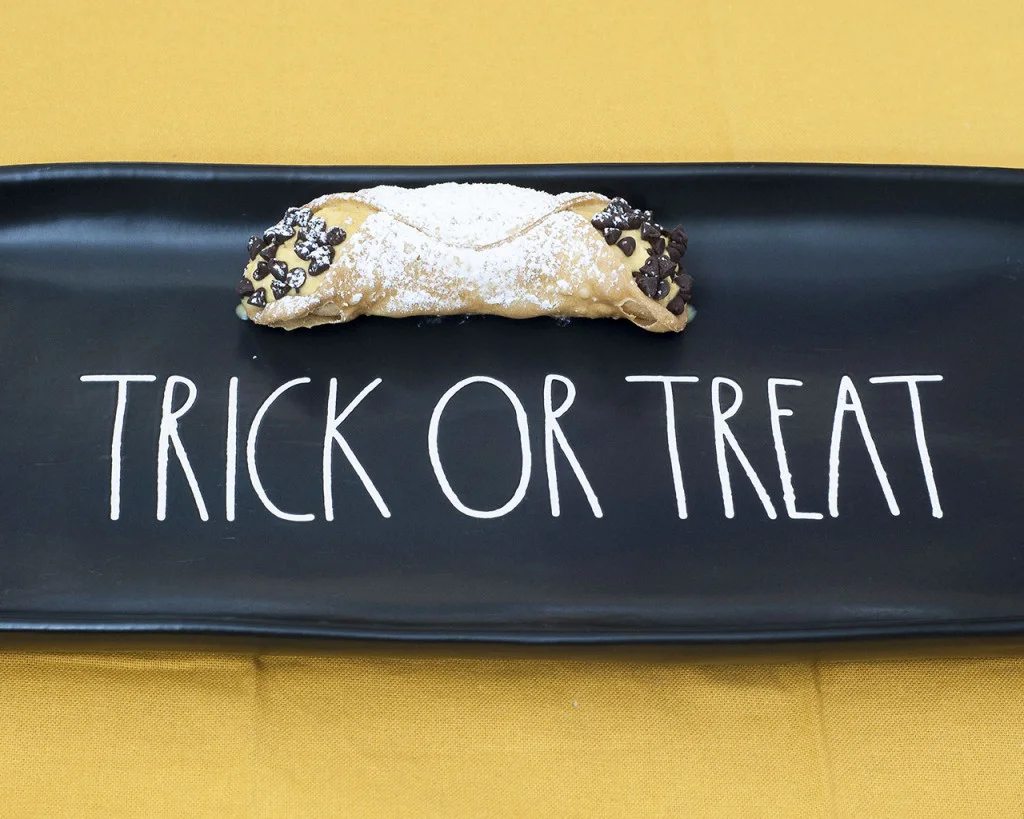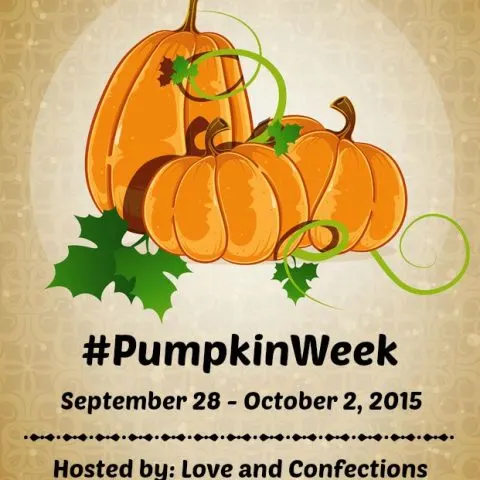 Pumpkin Cannoli
Ingredients
1 cup mascarpone cheese, 8 oz
¾ cup pumpkin puree, 7 ⅛ oz
1 cup heavy whipping cream
½ cup sugar
1 tablespoon vanilla extract or vanilla bean paste
½ teaspoon cinnamon
¼ teaspoon nutmeg
12 cannoli shells
1 cup mini chocolate chips
½ cup confectioners sugar
Instructions
Place the mascarpone and pumpkin puree in the bowl of a stand mixer and beat together with the paddle attachment on medium speed.
Add the remaining ingredients (heavy cream through nutmeg) and beat on medium speed until well-blended and thick.
Scrape the filling into a piping bag fitted with an open star tip. Pipe the filling into the cannoli shells.
Dip both ends of each cannoli in the mini chocolate chips, then sift the confectioners sugar over the cannoli.
An original recipe by The Redhead Baker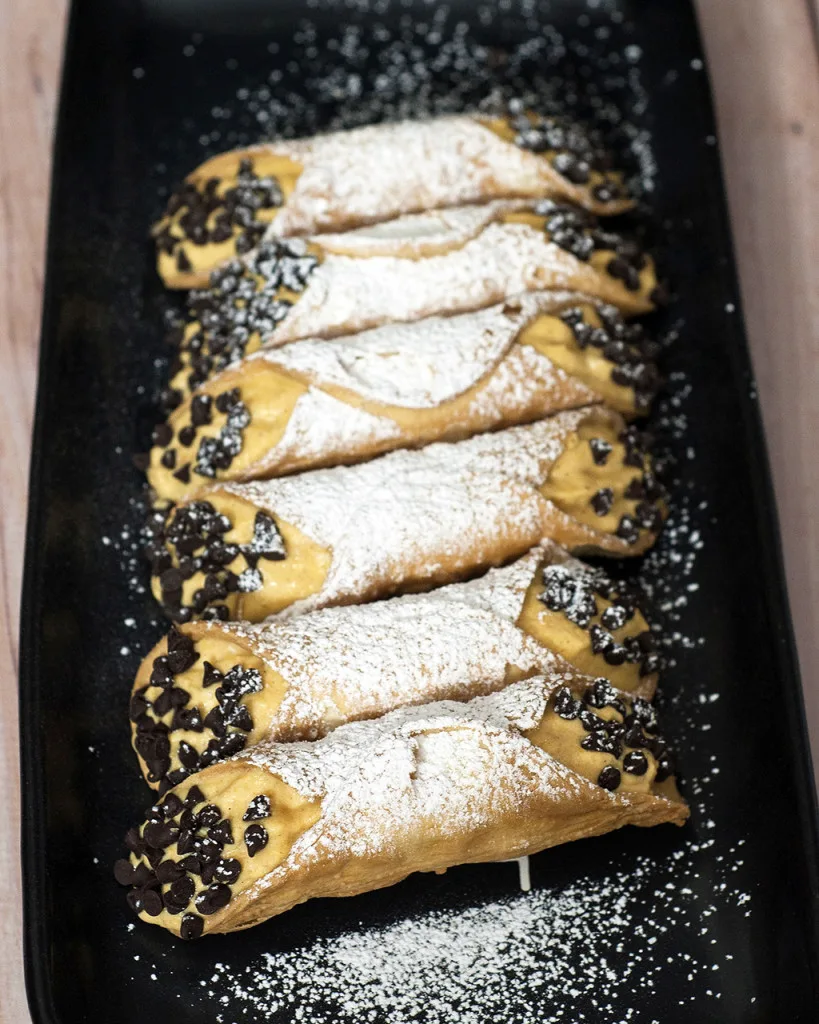 #PumpkinWeek Day 1 Recipes: