You don't need an open flame to enjoy these s'mores crumb bars. Bake these bars ahead of time to pack in your picnic basket!
I love going on picnics. Something about eating outside, seated on a blanket ... it's just more fun!
There are some beautiful places in Philadelphia to have a picnic. One Memorial Day, Dave and I had a picnic in historic Washington Square, on the edge of Olde City Philadelphia, which contains the Tomb of the Unknown Revolutionary War Soldier.
Last year, Dave, Liam and I had a picnic on Kelly Drive, a scenic road that runs alongside the Schuylkill River. The road is popular among bicyclists, runners and walkers, and you can often see rowing teams on the river.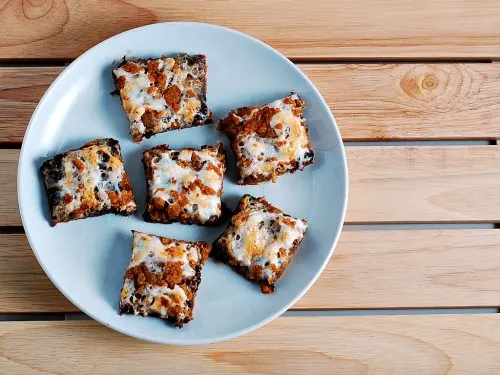 Today's Sunday Supper post is a big virtual picnic -- all kinds of picnic foods, from main dishes to salads to desserts to drinks.
One of my favorite summer sweets is s'mores -- chocolate and toasted marshmallows sandwiched between graham crackers -- but those are hard to make on a picnic if you don't have access to a fire.
These easy-to-make bars put all the s'mores flavors of into a bite-size bar. You don't need to drag out your mixer, and they can be prepped and baked about 30 minutes!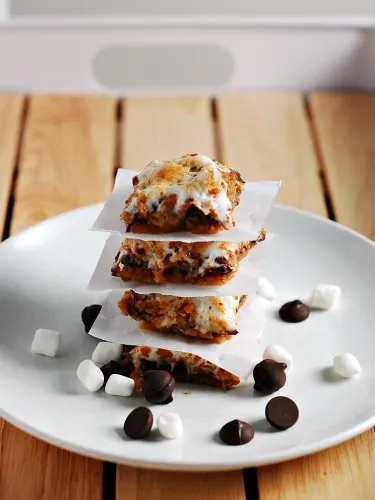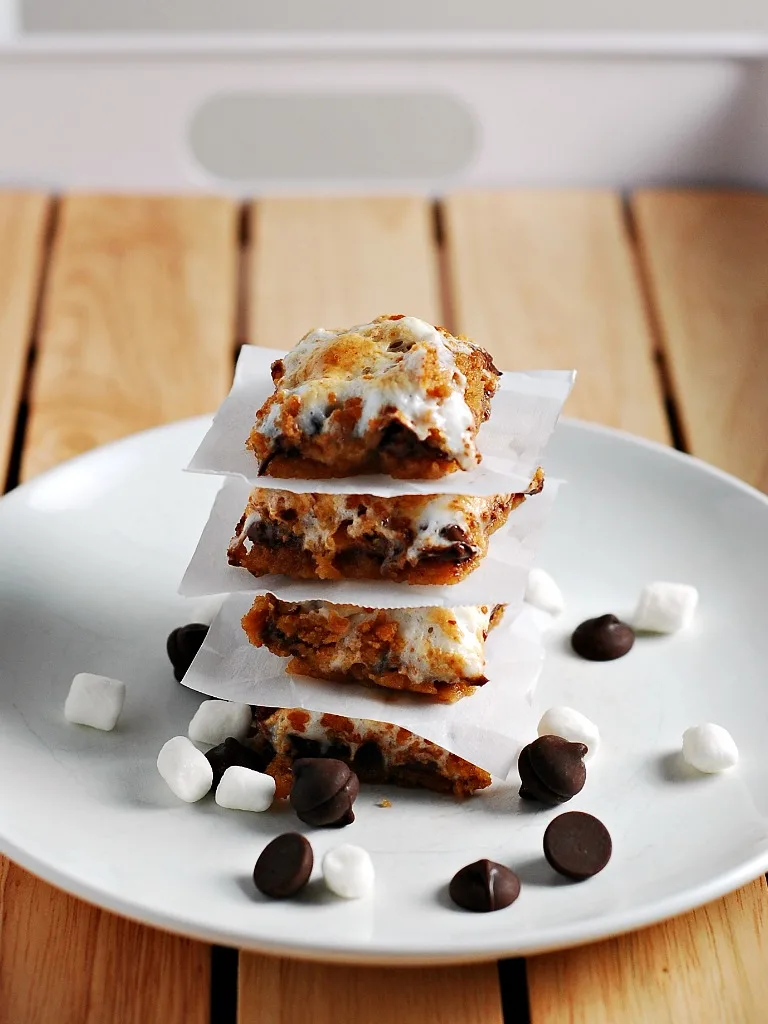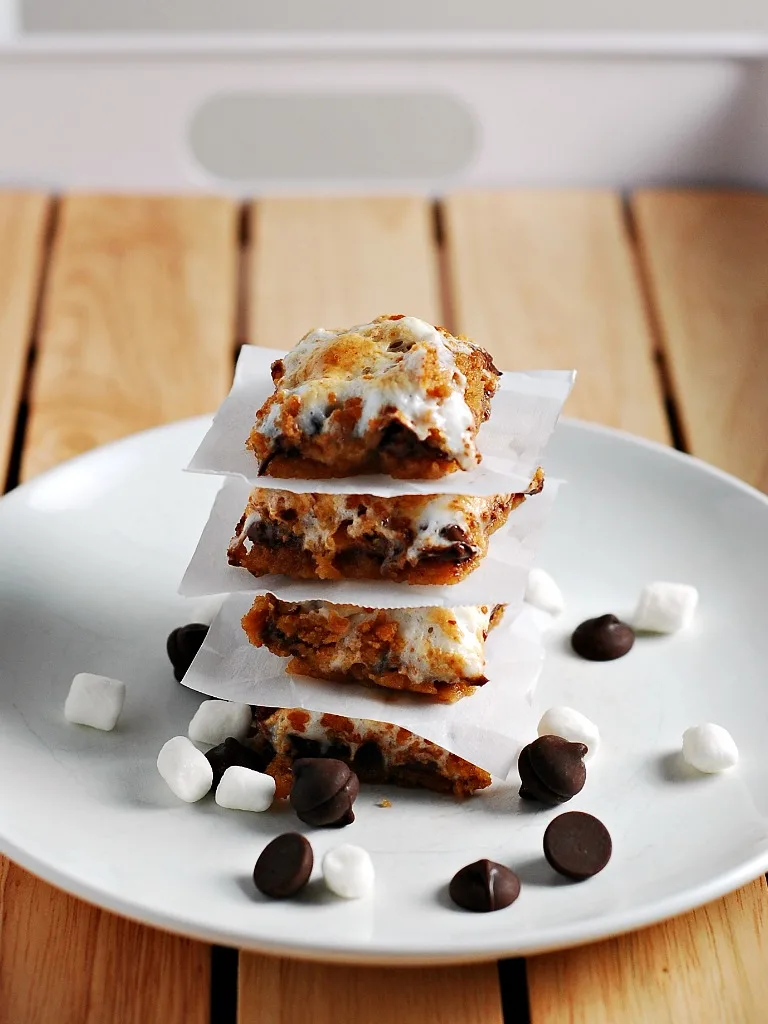 S'mores Crumb Bars
Ingredients
2 cups finely-crushed graham cracker crumbs, 7 ounces
¼ cup sugar
½ cup unsalted butter, melted, 4 ounces
1 ⅓ cups milk chocolate morsels, 8 ounces
3 cups mini marshmallows, 4.5 ounces
Instructions
Preheat oven to 375 degrees. Line a 9x9 baking pan with tinfoil. Set aside.
In a medium mixing bowl, whisk together the graham cracker crumbs, sugar and melted butter until all the crumbs are moistened.
Press 1 ½ cups of the crumbs firmly into the bottom of the prepared baking pan.
Sprinkle the chocolate morsels over the graham crust, then sprinkle the marshmallows on top.
Sprinkle the remaining ½ cup of graham cracker mixture over the top of the marshmallows.
Bake for 15 minutes, until the marshmallows are bubbly. Switch the oven to the broil setting, and broil for about a minute, watching carefully, until the tops of the marshmallows are golden brown.
Cool completely on a wire rack, then transfer the bars to the refrigerator (this helps the chocolate set, making the bars easier to cut).
Cut into 16 squares. Bars can be stored at room temperature.
An original recipe by The Redhead Baker