This veggie quiche is loaded with the freshest spring produce. It's a perfect make-ahead meal for breakfast, brunch or dinner!
It's time for What's Baking! This round is hosted by Liz of Books and Cooks, and the theme is quiche. I love quiche — it's very versatile, and can be served at any meal.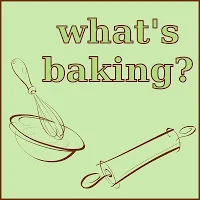 It's a great way to use up leftover veggies, and you can use any kind of shreddable melting cheese — or blend of cheeses. Cheddar is the most popular, but in this recipe, I used one of my lesser-known favorites, fontina. Fontina is an Italian semi-soft cow's milk cheese. It's rich, and creamy, and the best varieties have a nutty flavor.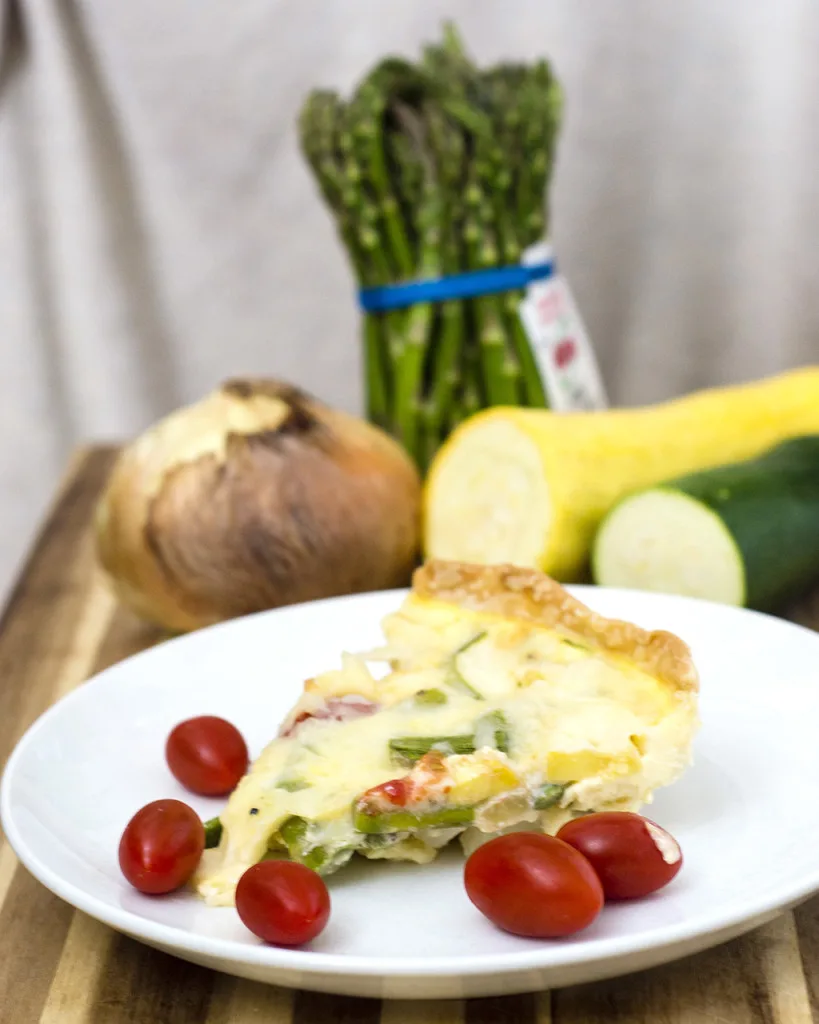 And what better veggies to use in this quiche than fresh spring veggies, since we're (supposedly) in the middle of spring. Ha! Tell that to the snowy weather we had this past Saturday.
This quiche is loaded with so many asparagus pieces, tomatoes, squash pieces and onion, I thought my pie plate wasn't going to be deep enough! But a standard 9-inch pie plate worked just fine.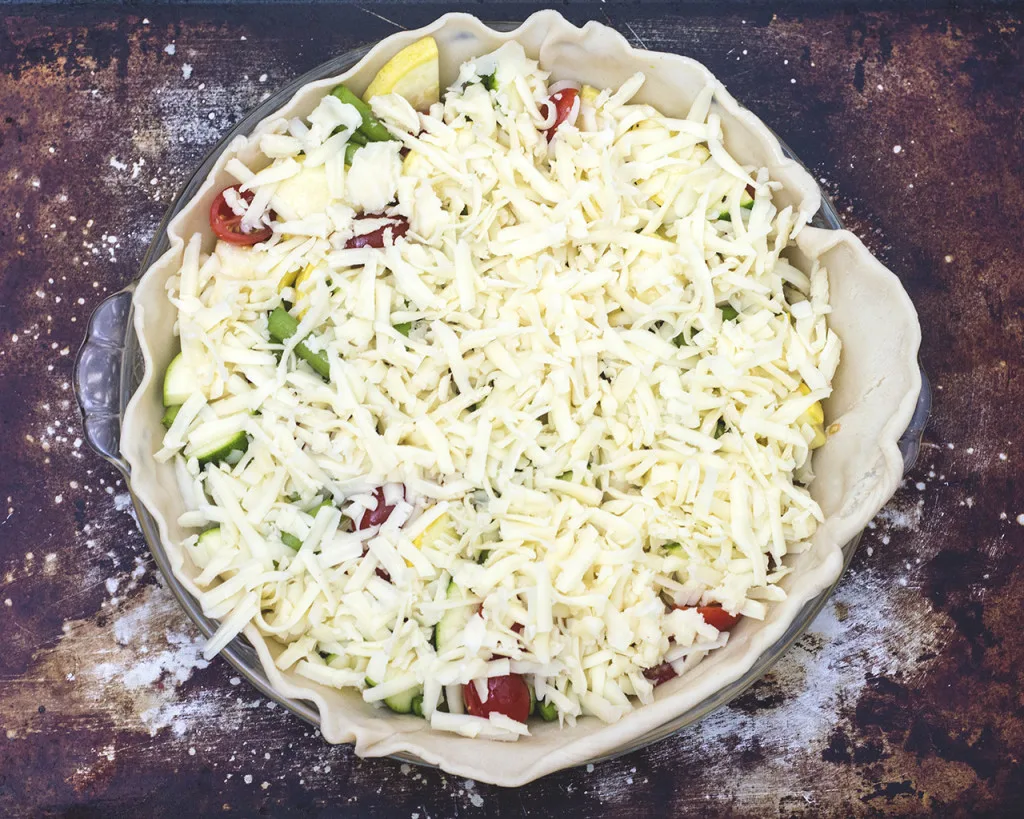 Quiches are also great, because they can be made ahead. They freeze wonderfully, so go ahead and double the recipe! Make two quiches: one to eat now and one to freeze for another day.
We eat quiche at both breakfast and dinner. If I serve a quiche for dinner, I usually add a side salad or a small bowl of soup, just to make dinner more filling.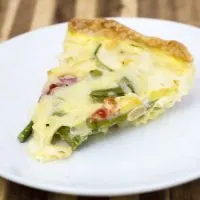 Spring Veggie Quiche
Ingredients
1 9- inch pie crust, store-bought or homemade
½ lb asparagus
4 oz cherry tomatoes
½ medium zucchini
½ medium yellow squash
¼ medium Vidalia onion
1 tablespoon olive oil
Salt and pepper
6 oz fontina cheese, rind removed, shredded
3 eggs
1 cup whole milk
Instructions
Preheat your oven to 375 degrees. Place a 9-inch pie plate on a baking sheet.
Place the pie crust in the pie plate; set aside.
Trim off the woody ends of the asparagus and discard. Cut the remaining asparagus into 1-inch pieces. Place in a large mixing bowl.
Cut the cherry tomatoes in half, add to the mixing bowl.
Slice the zucchini and yellow squash into ¼-inch slices, then cut each slice into 4 wedges. Add to the mixing bowl.
Mince the Vidalia onion quarter, add to the mixing bowl.
Drizzle the olive oil over the veggies and season with salt and pepper. Spread in an even layer in the pie crust.
Spread the shredded cheese evenly over the veggies.
In a small mixing bowl, whisk together the eggs and milk until well-blended. Pour over the cheese and veggies.
Cover the quiche with tinfoil and bake for 30 minutes.
Remove the foil and continue baking another 10 to 15 minutes.
Remove from the oven once the crust is browned and the middle of the quiche is barely set. Set the pie plate on a wire rack to cool for at least 30 minutes before slicing and serving.
Slightly adapted from Foodie Loves Fitness
Visit all of the #WhatsBaking bloggers: