A review of my August 2017 Stitch Fix box — my stylist chose a few casual summer outfits for me.
This is my third Stitch Fix box, but the first I've reviewed on my blog, since I didn't get great pictures of the last two. If you're not familiar with Stitch Fix, it's an online styling service. Sign up, fill out a profile, which includes your height and weight, budget and style preferences. Schedule a Fix with an upfront payment of $20 (this payment is credited to the cost of any items in your Fix that you keep). If you have a Pinterest board of outfits you like, include the link.
Once you receive your Fix, try everything on. A sheet is included with styling tips and outfit suggestions for each item in the box. Keep what you like; return what you don't. If you choose to keep everything in your Fix, you get 25% off the cost! Check out on the Stitch Fix website, and give feedback on the items you received. Returns are due back in the mail three days after you receive the package, but you can extend your date if you need more time.
Here's what my stylist, Jenn, picked for me.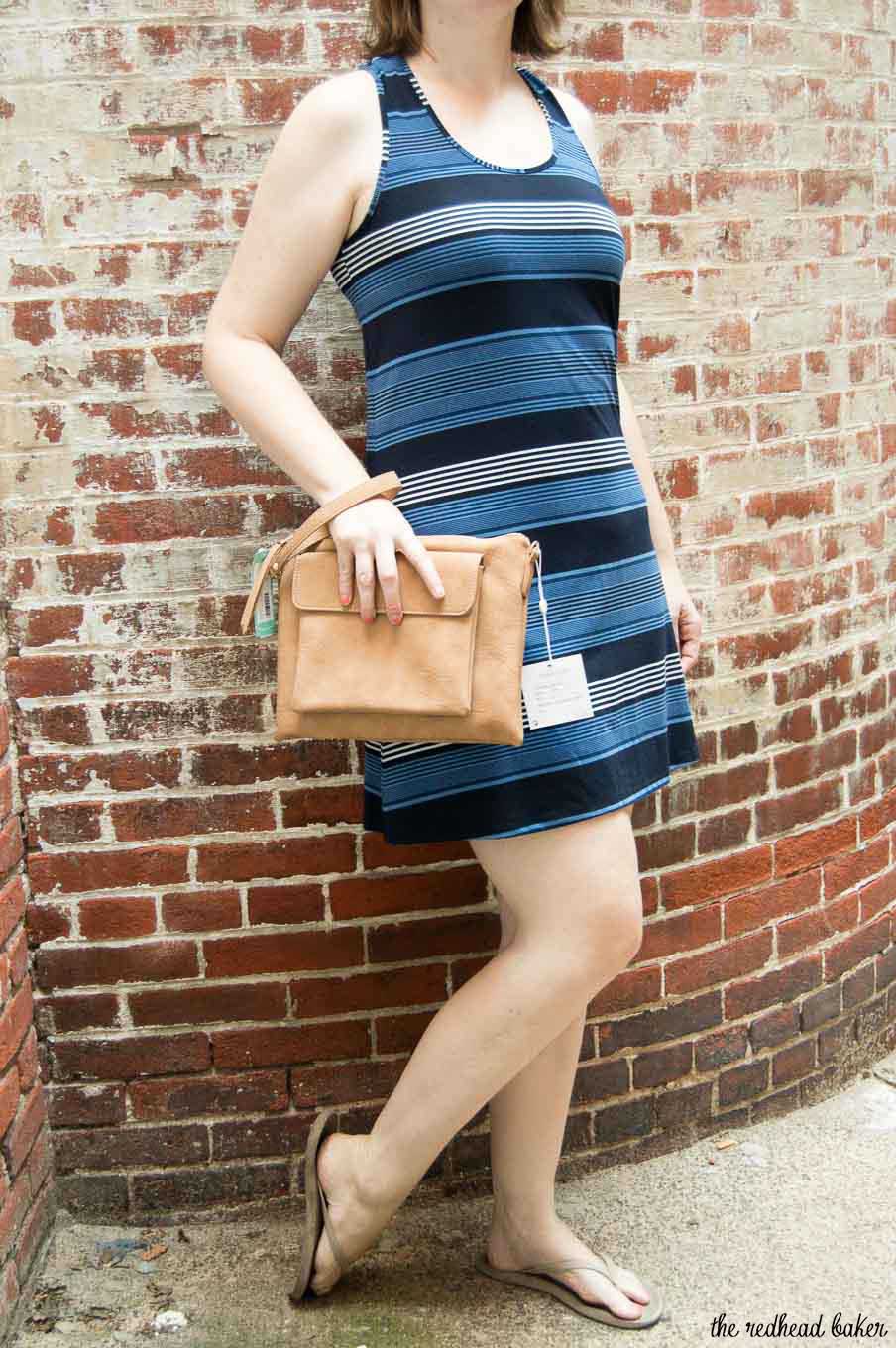 A knit striped dress from Market & Spruce with a Shiraleah crossbody bag. These were my favorite items from my Fix. I love casual summer dresses, I love stripes, and I love the colors in the dress.
The dress has a cute twist detail on the back, too.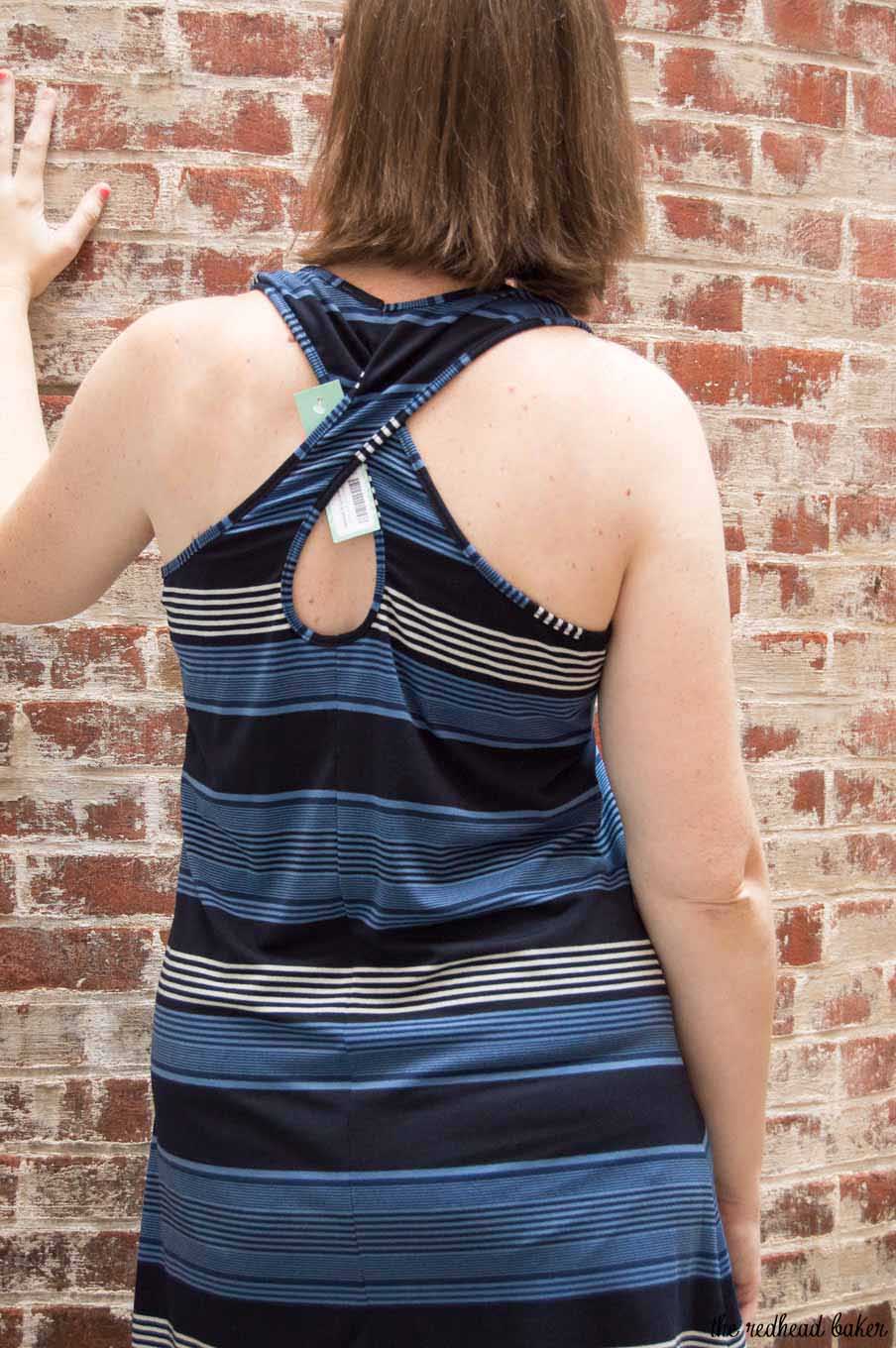 I can wear the dress by itself while running errands on a hot summer day. Or I can throw on a sweater or my denim jacket for date night with my husband.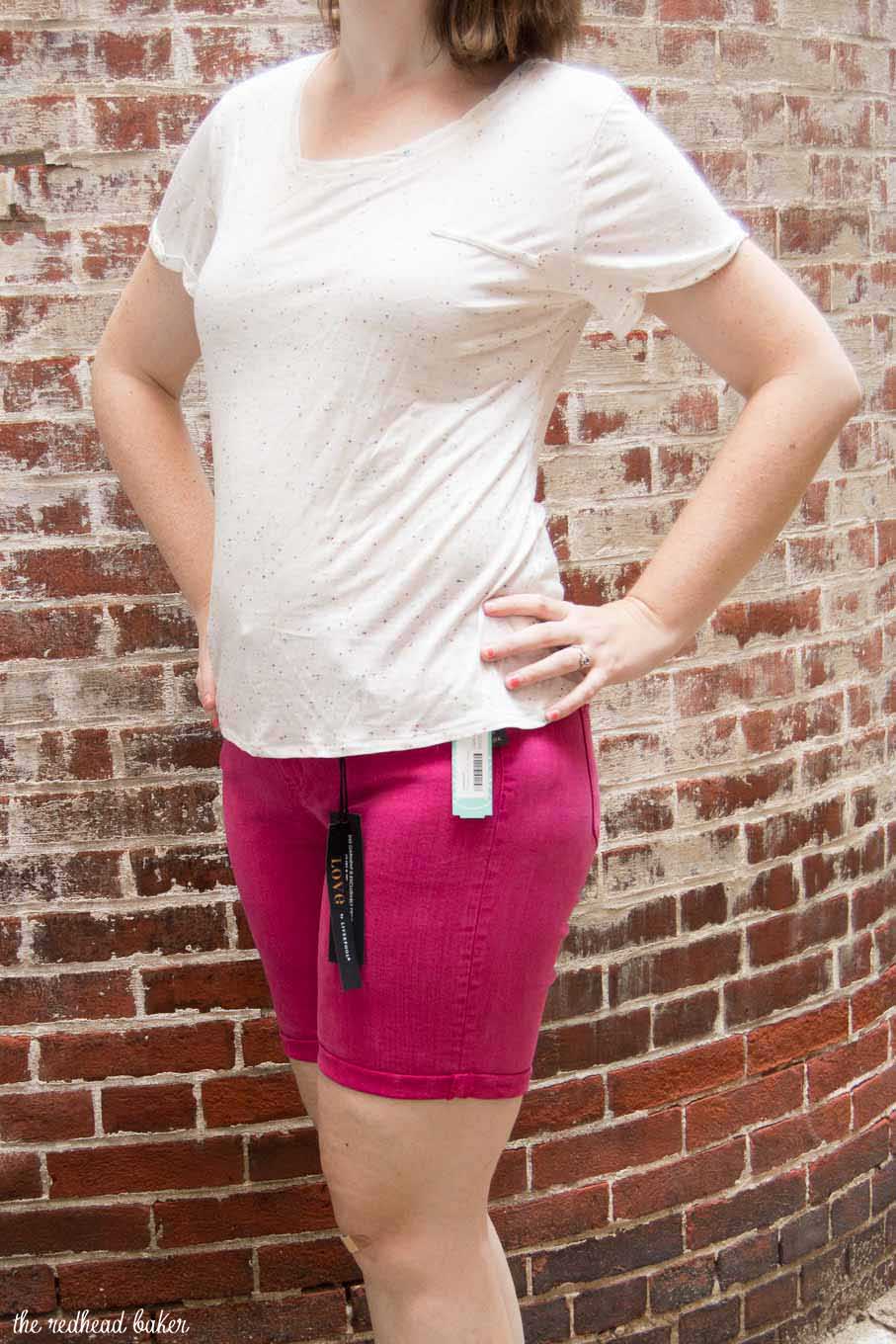 Shirt: Astars speckled knit top; Shorts: Liverpool braided denim shorts in magenta. I sent these back. The shorts were a bit tight, and the shirt was too thin and a bit juvenile for my preference.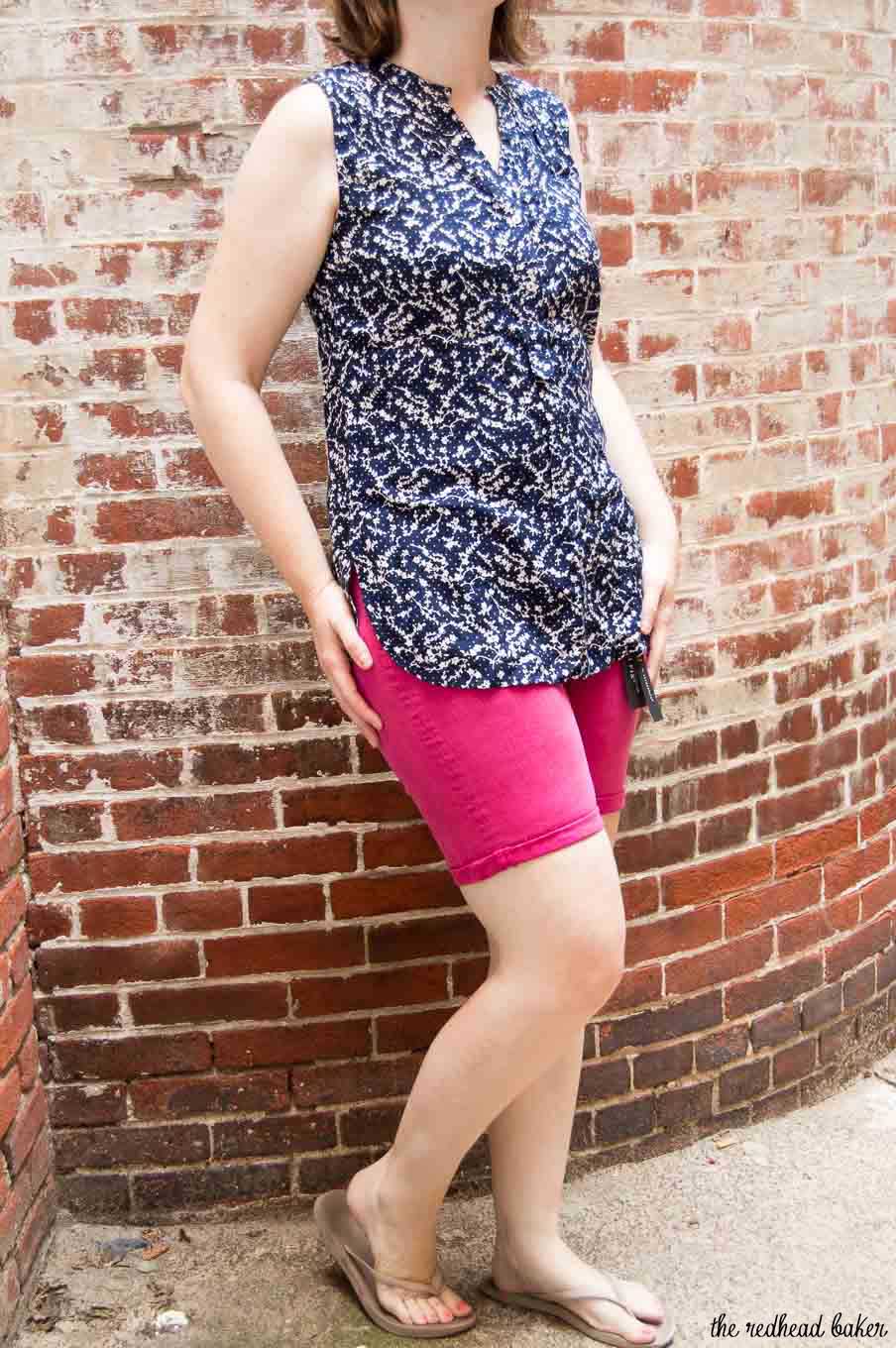 41Hawthorn sleeveless top — this is the reason I love Stitch Fix. The top is not something I would have chosen for myself if I were shopping on my own. But it's comfortable, and will look great with a pair of white capris I already own for a casual date outfit, or it could be worn with a white sweater and jeans in a casual office setting.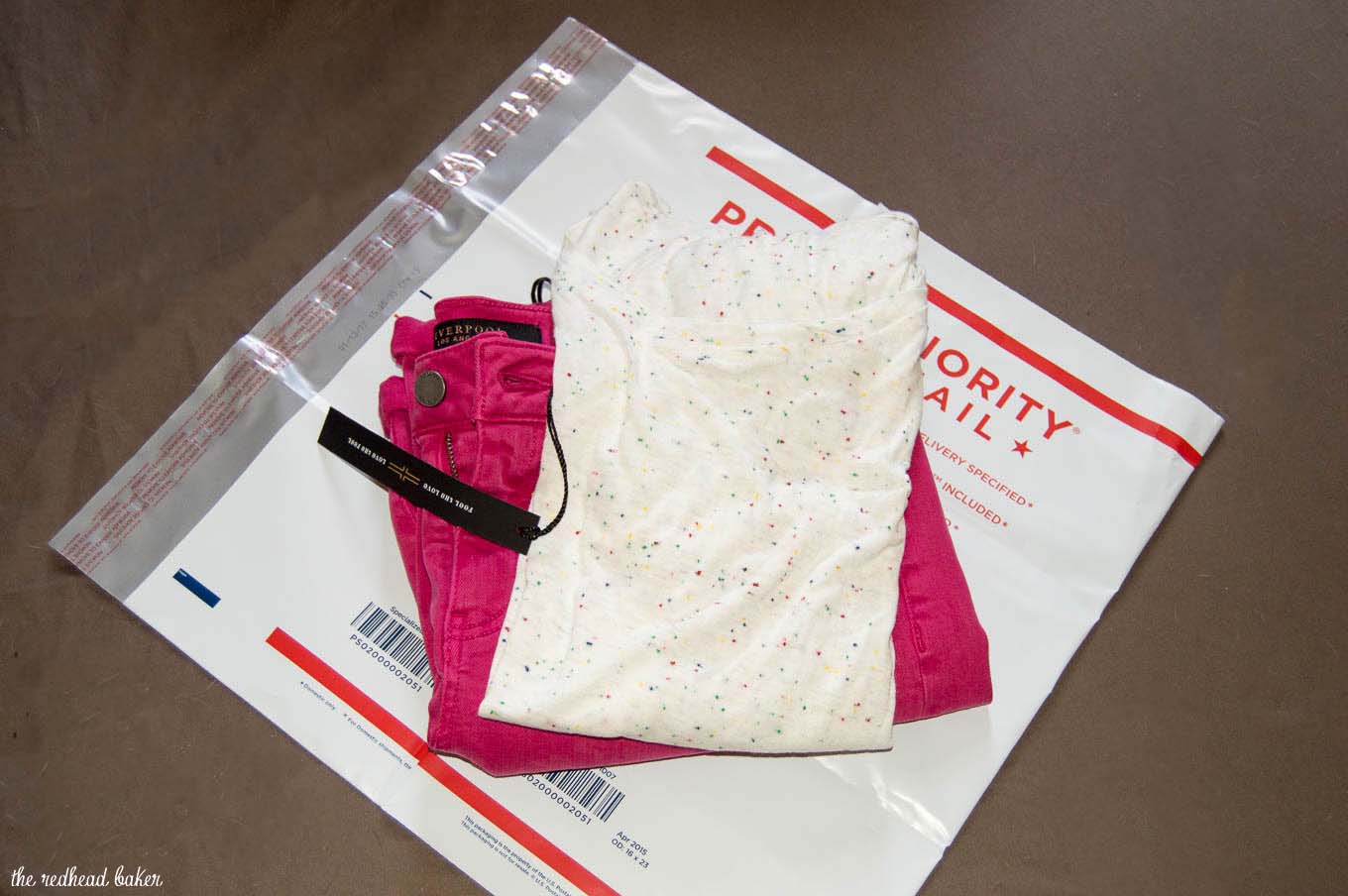 The box includes a prepaid mailer bag. Drop in the items you don't want to keep, and take it to your local post office.
Want to try StitchFix yourself? Sign up here!
Stitch Fix carries women's sizes 0-24W, including petite items, and XS-3X, maternity sizes 0-14 & XS-XL and men's sizes XS-XXL.