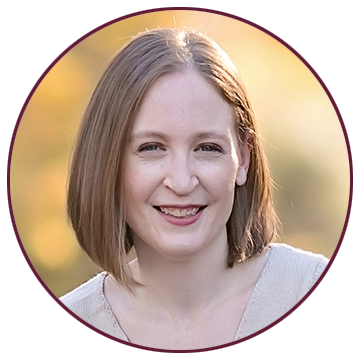 Who is The Redhead Baker?
Hi! I'm Coleen. I was born, raised, and still live in Philadelphia with my husband, Dave; our son, Liam; and our two rescued dogs, a pitbull named Carl, and an Australian Shepherd named Reese.
By day, I am a graphic designer. In my spare time (if I'm not cooking or baking), I love to read, shop (shoes and makeup are my biggest guilty pleasures), trick-train with my dogs, or go for a run.
About the Blog
I started baking at an early age, and loved it. I considered culinary school after high school, but ended up in college for graphic design.
After working three years in graphic design, I entered the part-time pastry program at a local culinary school. I worked a few years in the food service industry -- in fine dining, a bread bakery, and a wholesale bakery -- but eventually returned to graphic design. I discovered that I loved to bake a cake or decorate a batch of cookies. I don't like baking 25 cakes, and decorating 3,000 cookies, all exactly the same way. And I especially don't like waking up at 4:00 a.m.! I established a blog as a means to share my love of cooking and baking.
About the Photography
I took one class in photography at the local community college. That is the extent of my formal training (and I'd say 90% of the photos on my site reflect that!). The rest I have learned from observing other blogs, reading photography books tutorials, and the manual that came with my camera.
I use a (now-discontinued) Nikon D40 digital single-lens reflex (DSLR) camera, and a 50mm f1.8 lens. I mount my camera on a Dynex tripod. I try to use natural light as much as possible, but in the winter, I use a Lowel EGO tabletop fluorescent lamp.
I generally set up my shots on either my breakfast bar, my Ikea kitchen island, a TV tray table, or the floor, depending on the angle of the shot. I use pretty much any kind of fabric I have for a backdrop: kitchen towels, tablecloths, bedsheets, bath towels, I've even used a sweater. I get props from the Target, the Dollar Store, craft stores, and thrift stores.
What products do you use in the kitchen?
I'm a big fan of OXO tools and KitchenAid appliances. Please see my Amazon Affiliates store for specific products I use, as well as cookbooks and magazines that I enjoy and would recommend.