I hope you're not sick of pumpkin. Personally, pumpkin is a year-round ingredient for me, but I know that not all agree with me. Can we at least compromise that it's an all-winter ingredient?
Pumpkin is comfort food to me, as is macaroni and cheese. When I saw that The Cookaholic Wife had made a recipe from Better Homes & Gardens that combined the two, I couldn't wait to try it.
While I wouldn't classify this as a quick weeknight meal, it's not difficult and too time-consuming to put together. The cheese sauce is very easy to make, though next time, I might reduce the amount of pumpkin-cheese sauce, as there seemed to be too much compared to the amount of macaroni. I also added some fresh sage to the bread crumb topping.
This would make the perfect side dish at Thanksgiving, or you could serve it as I did, as a main dish with a side salad for a meat-free meal. This recipe is toddler-approved, just don't let him/her eat an adult-sized serving. He or she won't be thanking you the next morning.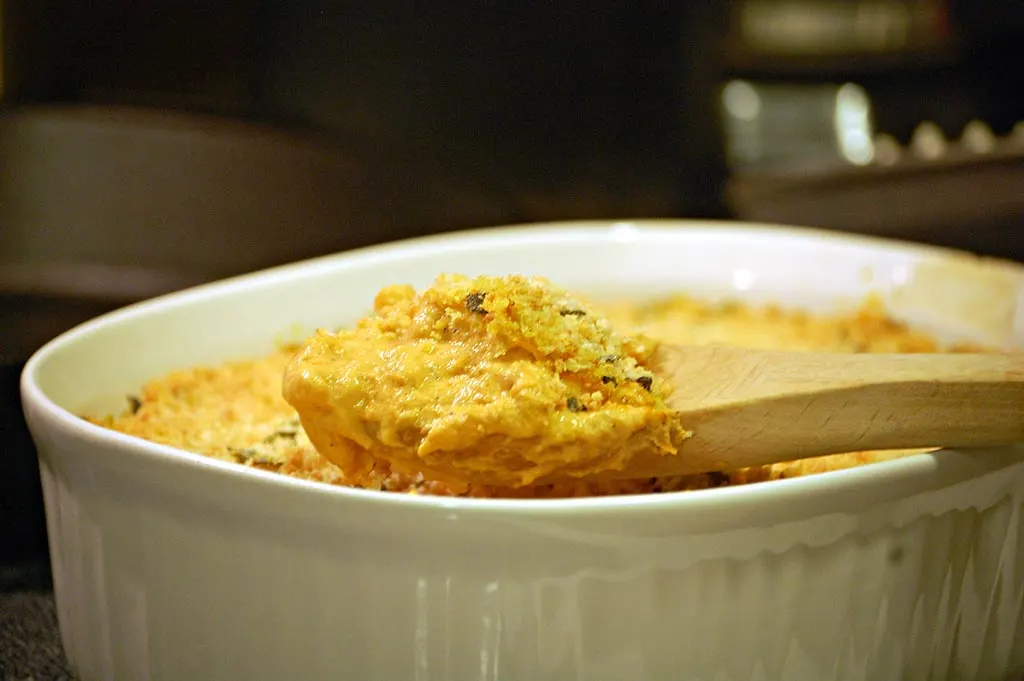 [gmc_recipe 1920]