Need a last-minute, no-bake Halloween treat? Try these 5-ingredient candy corn popcorn balls! They're sweet and salty and perfect for all ages!
If you're anything like me, you search Pinterest and find elaborate holiday-themed treats to make for the preschool Halloween party, like fruit-o-lanterns, cakes decorated with elaborate spider webs, or Frankenstein cake pops. Then work gets crazy, your kids sprains his ankle, your fiancé joins a band, and the next thing you know, it's two days before Halloween, and you haven't carved the pumpkin you got at the pumpkin patch two weeks ago, let alone made any of those adorable treats.
Well, I have the perfect treat for you: it combines salty and sweet flavors, needs only five ingredients, and doesn't require any baking. They're a little messy to make, but it doesn't require too much effort to make a double batch. They can either be placed in cellophane treat bags (with or without wooden sticks), or served in flattened cupcake liners.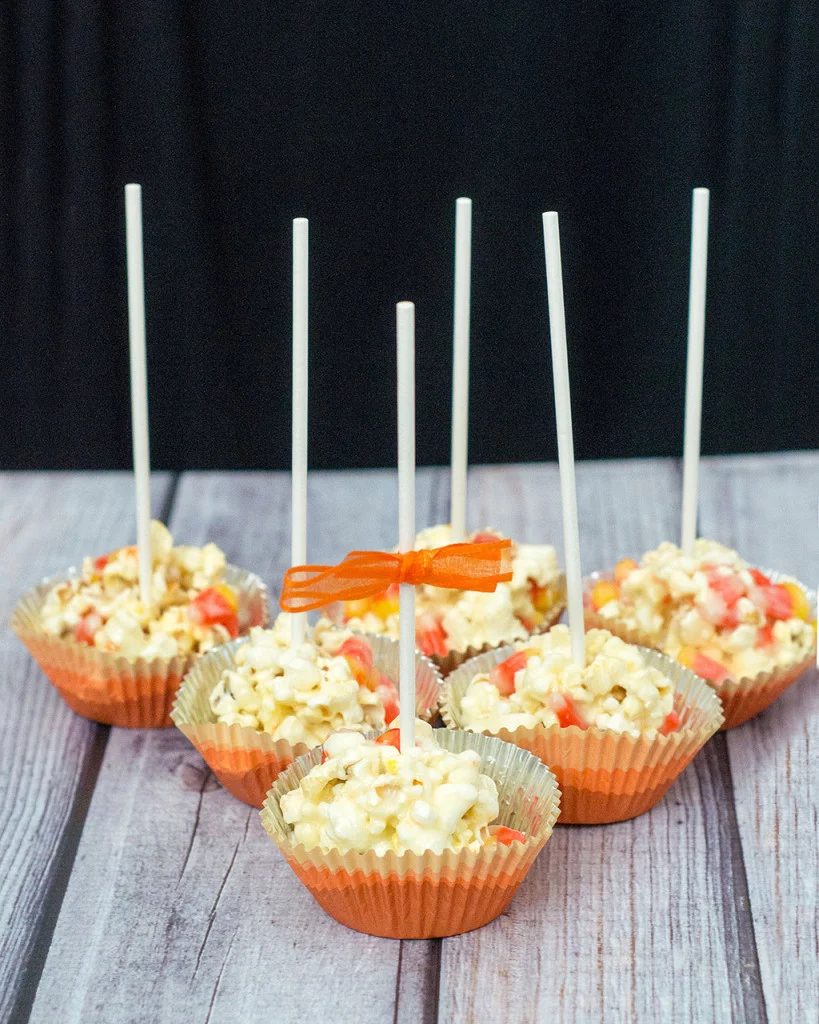 As I said, these can get messy. I made the mistake of not spraying my hands with nonstick spray when trying to shape the first ball. The popcorn wouldn't form a tight ball because it kept getting stuck to my hands. But when you're all done, cleanup is easy, because marshmallow pretty much melts away when run hot water over it.
You can add other fun things to these popcorn balls, like Halloween sprinkles, chopped up mini pretzel sticks, or candy eyeballs. Tie your cellophane bags with a festive ribbon and display on a Halloween tray for a festive treat!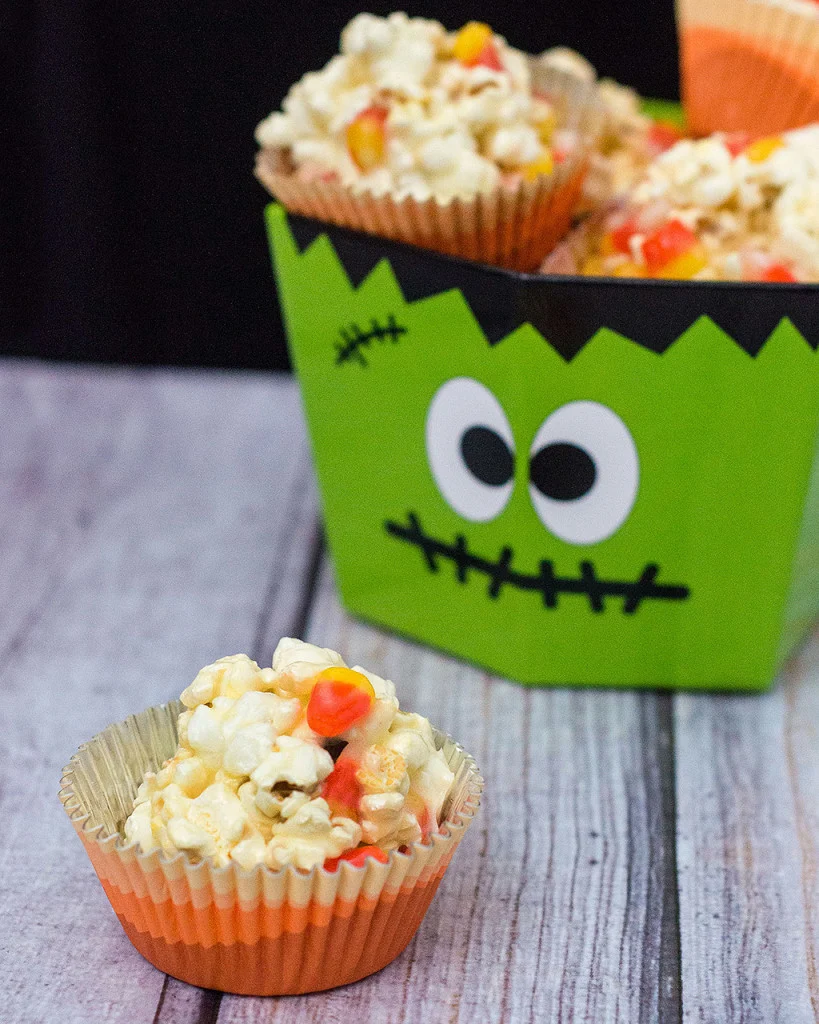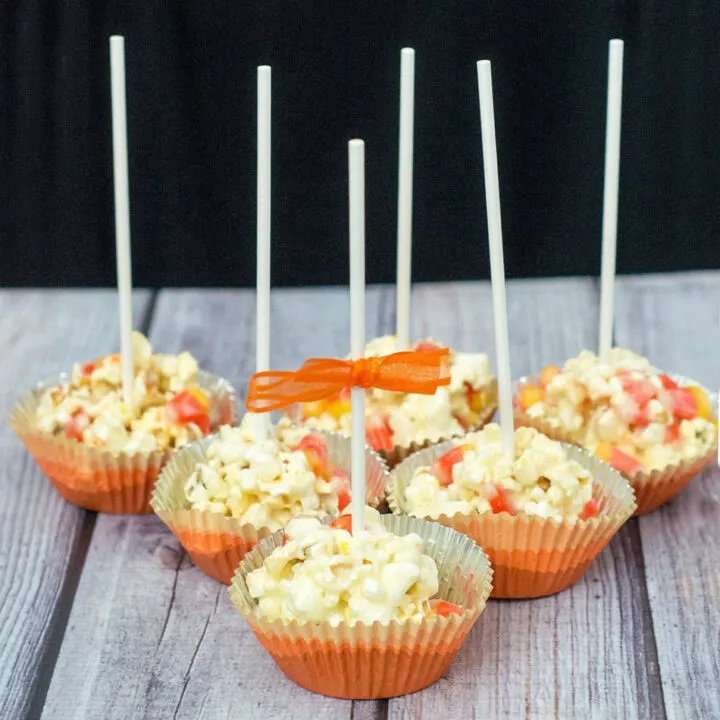 Candy Corn Popcorn Balls
Ingredients
¼ cup unsalted butter
¼ teaspoon salt
1 ounce bag mini marshmallows, 10-
8 cups popped light butter microwave popcorn, 1.5 oz
1 cup candy corn
Instructions
Place the popcorn and candy corn in a very large mixing bowl and gently toss with your hands to mix. Pick out any unpopped kernels.
Place the butter in a large saucepan over medium heat. Once melted, add the salt and the marshmallows and stir with a silicone spatula until the marshmallows are completely melted.
Pour the marshmallow mixture over the popcorn mixture, and toss with two silicone spatulas until all of the popcorn and candy corn are coated.
Line a 12-well muffin tin with plastic wrap. Spray a large scoop and your hands with nonstick spray. Scoop out some of the mixture and form into a tight ball with your hands. Repeat spraying and scooping, until all 12 wells are filled with 2- to 3-inch popcorn balls.
Let sit at room temperature until the marshmallow solidifies. Carefully insert a wooden lollipop stick and rest in a cupcake liner.
Recipe from Cooking Light