A cherry shrub is a fruit syrup preserved with vinegar, dating back to Colonial America. It can be used to make refreshing cocktails.
"A shrub? Like, a plant?" Nope, not that kind of shrub. This kind of shrub is a fruit syrup, preserved with vinegar. In Colonial times, they would add vinegar to fruit syrups to prevent the growth of harmful bacteria.
Since the advent of home refrigeration, shrubs almost went extinct. Only a few Colonial-based establishments such as Philadelphia's City Tavern kept serving them. Why? When the shrub is mixed with seltzer water or liquor, it also happens to make a very refreshing beverage.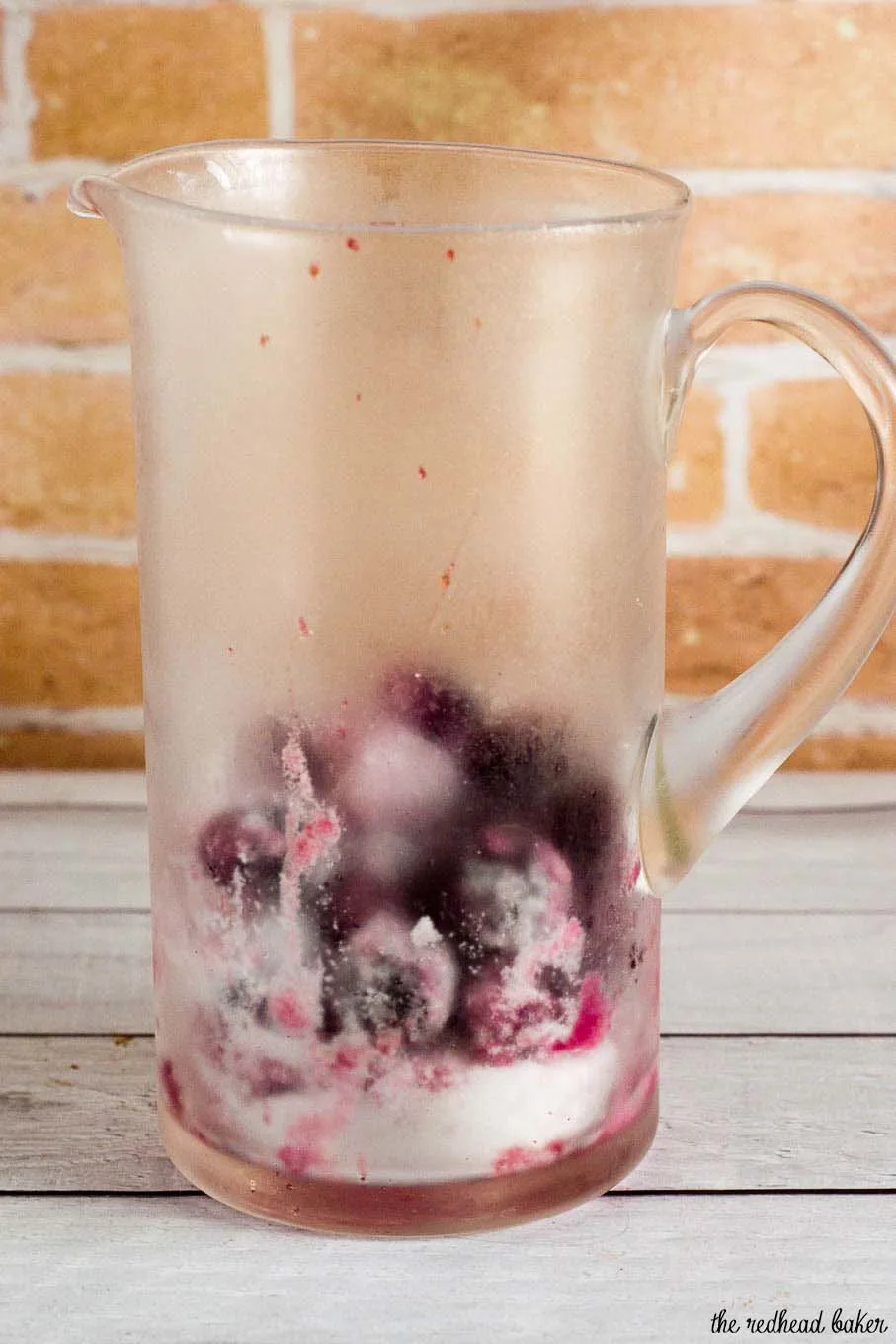 There are two ways to make a shrub: stove-cooking or cold-process. Stove-cooking is easier and faster, but cold-process yields better flavor.
You can play around with the flavors. Use brown sugar instead of white, use balsamic vinegar instead of red wine. You can use different fruits. Add herbs or spices — thyme pairs very well with cherries. Peach and ginger also go well together.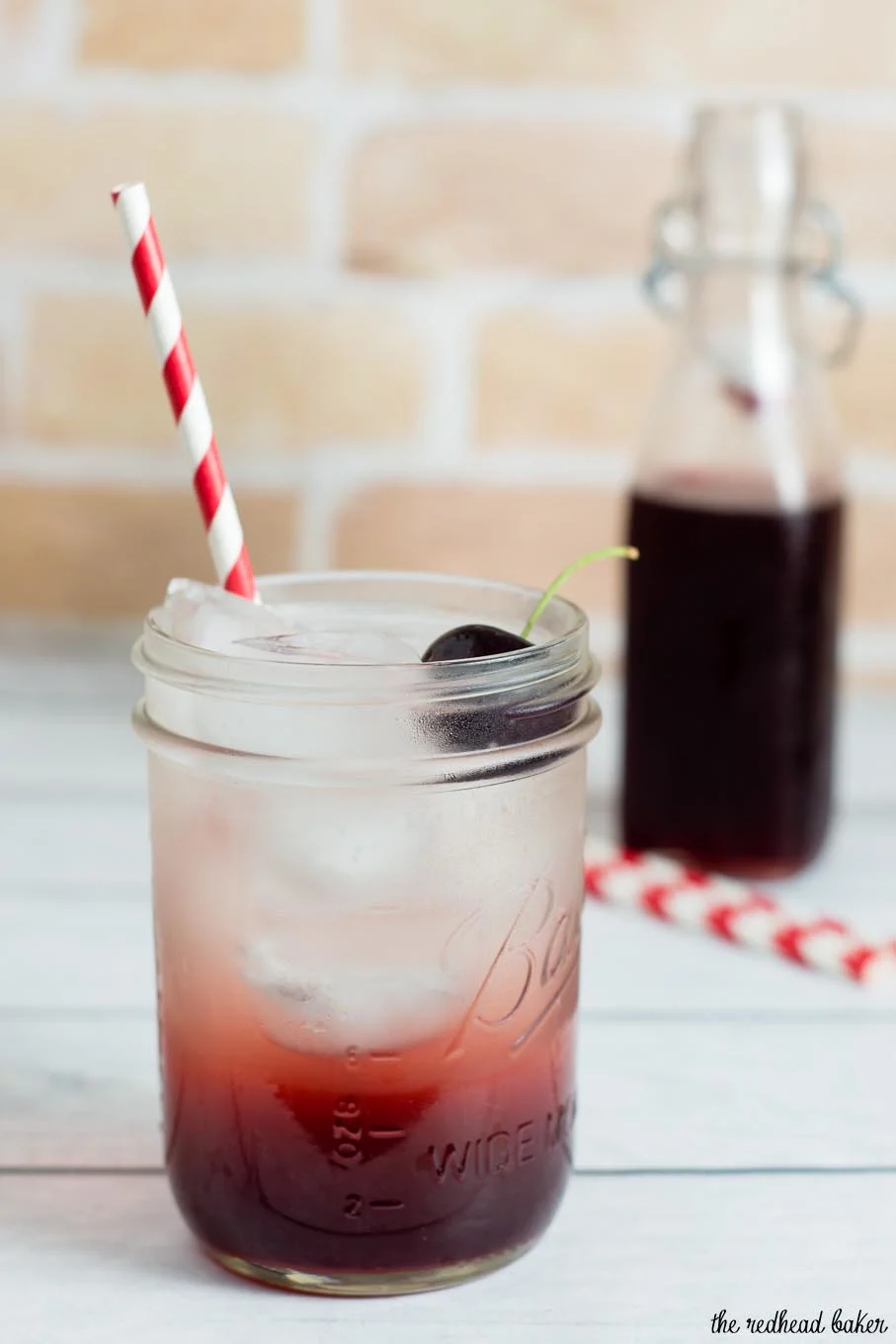 When you first make your shrub, the taste will be very pungent. It can keep in the refrigerator for up to 6 months, and you'll find that it will mellow out over time.
So, what to do with your shrub once it's made? Serious Eats suggests using a base spirit, a shrub, a complementary liqueur, and bitters. For example: rum, this cherry shrub syrup, almond liqueur and aromatic bitters. Or pair a small amount of shrub (about half an ounce) with 2 ounces of vermouth or sherry. Top that with some seltzer or club soda.
Just a word of warning: since shrubs are already acidic, they don't always play well with citrus juice, so if you're adding juice, use a light hand.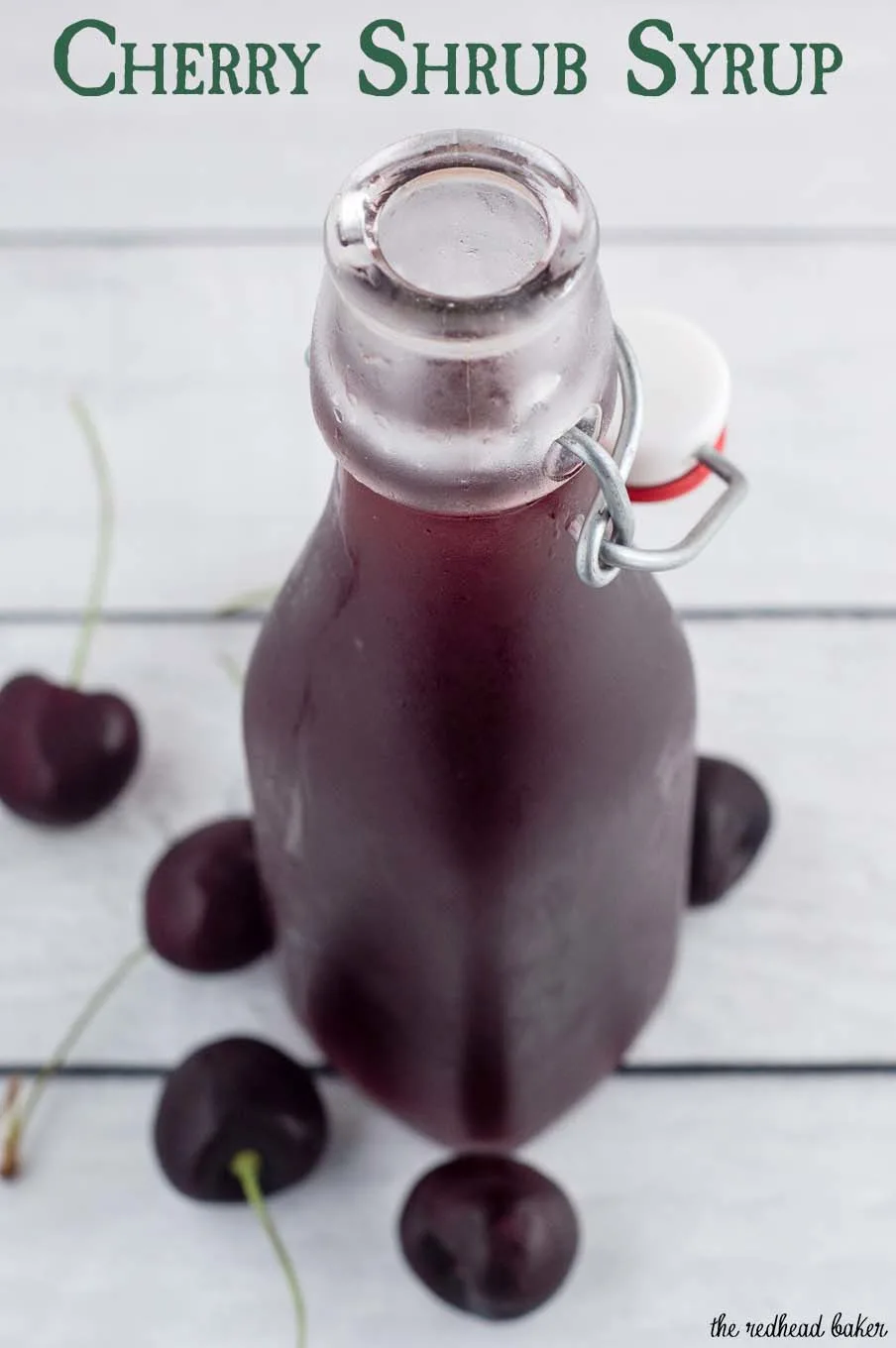 [amazon_link asins='B008FWD4HQ,B00008CM69,B06XGHP6S9,B01I476CRK' template='ProductCarousel' store='theredheadbak-20' marketplace='US' link_id='6bc95801-8582-11e8-b38e-3748f9cf9c85']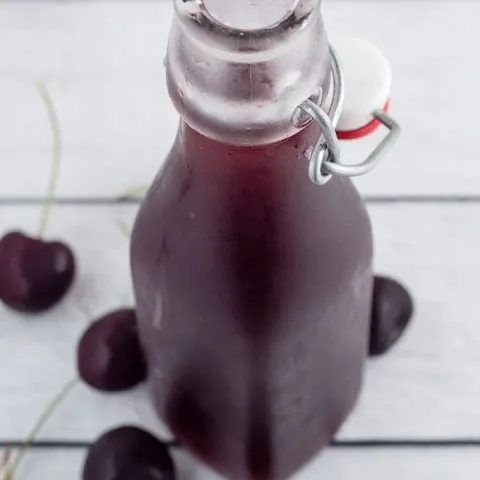 Cherry Shrub Syrup
Ingredients
1 cup sweet cherries, pitted and quartered
1 cup sugar
1 cup red wine vinegar
Instructions
Combine the cherries and sugar in a pitcher. Toss to coat. Chill in the refrigerator for at least 6 hours, or up to 24 hours, until the juices are extracted from the fruit.
Strain the juices into a bowl, pressing on the solids to extract as much liquid as possible. Discard the solids.
Add the vinegar to the liquid and stir to combine. Pour through a funnel into a clean storage bottle, cap tightly and store in the refrigerator. If the sugar settles to the bottom, shake well to combine. The vinegar will eventually dissolve the sugar.
Can be stored in the refrigerator for up to 6 months.
Adapted from The Kitchn
You might also like: