Cranberry cinnamon whiskey sour is an easy, festive cocktail for the Christmas season. Shake up a batch for your holiday party!
Around this time last year, I attended a private cocktail party at one of my favorite Philadelphia restaurants. In addition to some delicious hors d'oeuvres, charcuterie, and pastries, I also had a delicious cranberry cinnamon whiskey sour.
I've been thinking about it again this year and decided to try recreating it at home. It's a pretty simple, yet delicious and festive cocktail for Christmas, and I wanted to share it with you.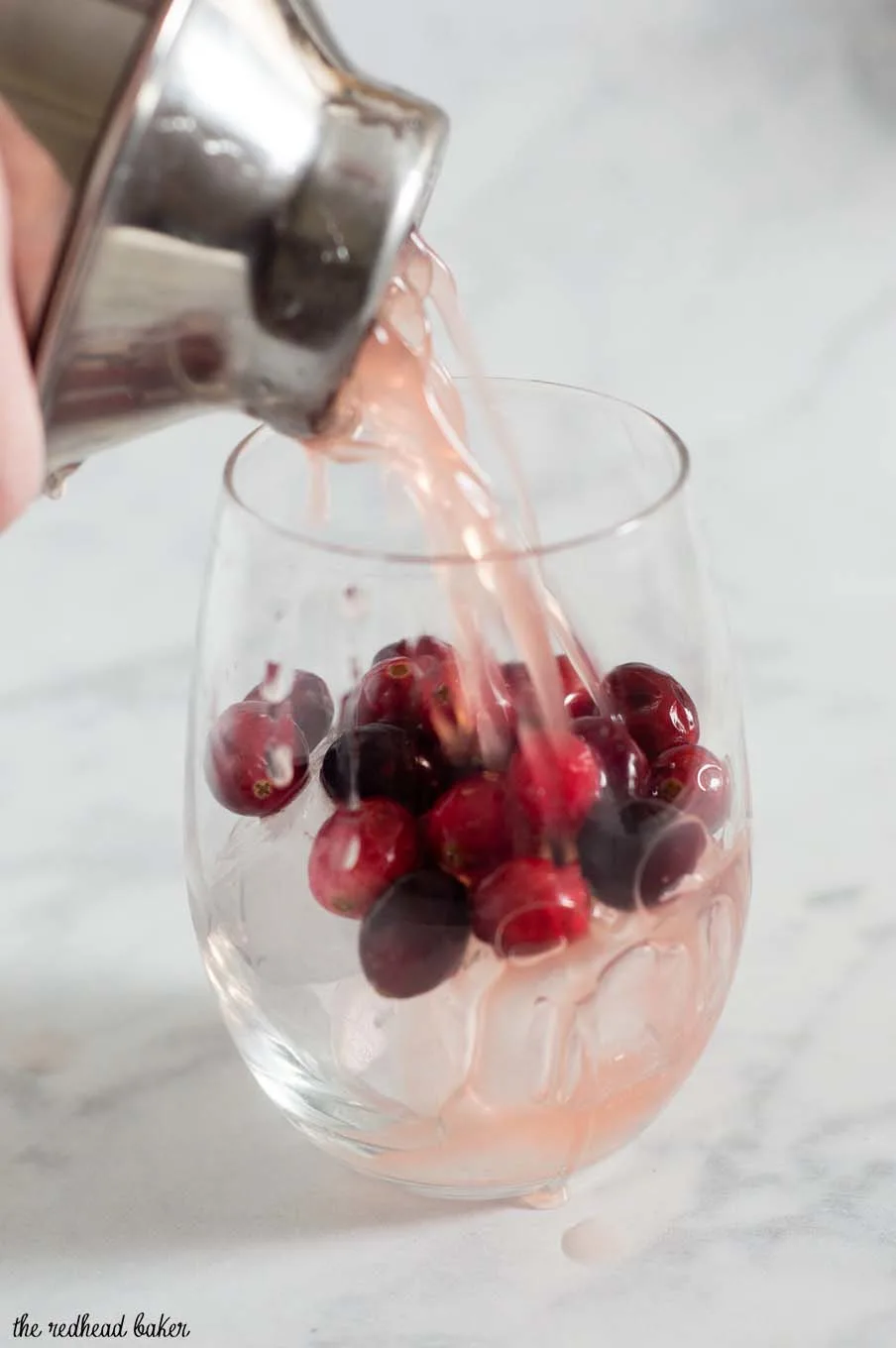 There are a few cinnamon-flavored whiskeys on the market, Fireball probably being the most popular, but you can choose whichever you like. Yes, each will taste a little different on their own, but there won't be that big of a difference once mixed into the cocktail.
If you're looking for another use for cinnamon whiskey, use it in apple sangria, add a shot to pumpkin-spiced coffee, or put a shot in a glass of eggnog — yum!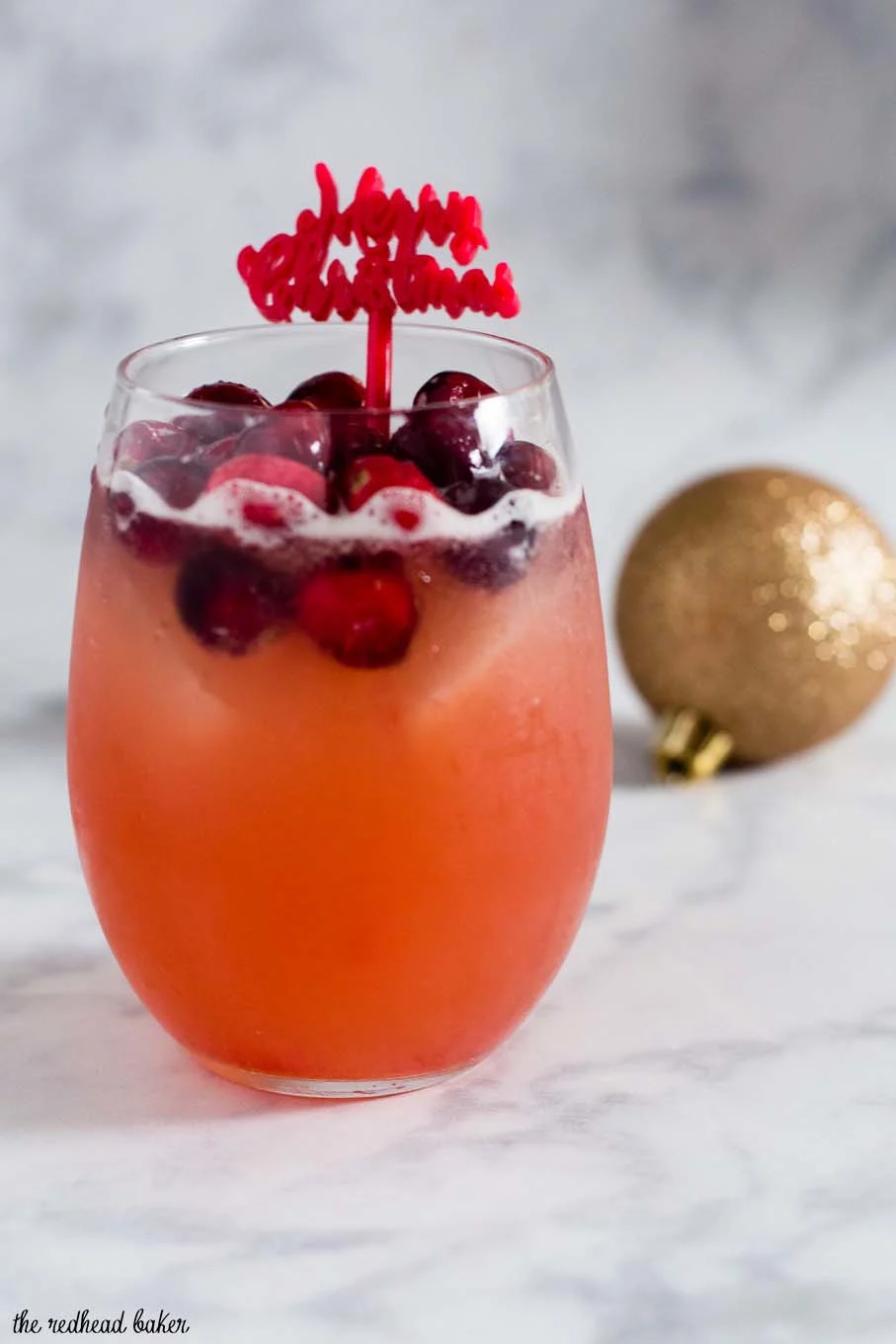 Whiskey sours should always be mixed up fresh. I used lemon juice because I always have lemons on-hand, but orange juice would complement the cranberry simple syrup very well, too. Even lime juice would work well.
The syrup can be made in advance (in fact, I'd say you should make it in advance, so it can chill before you use it), and will keep in a tightly sealed container in the refrigerator for up to two weeks.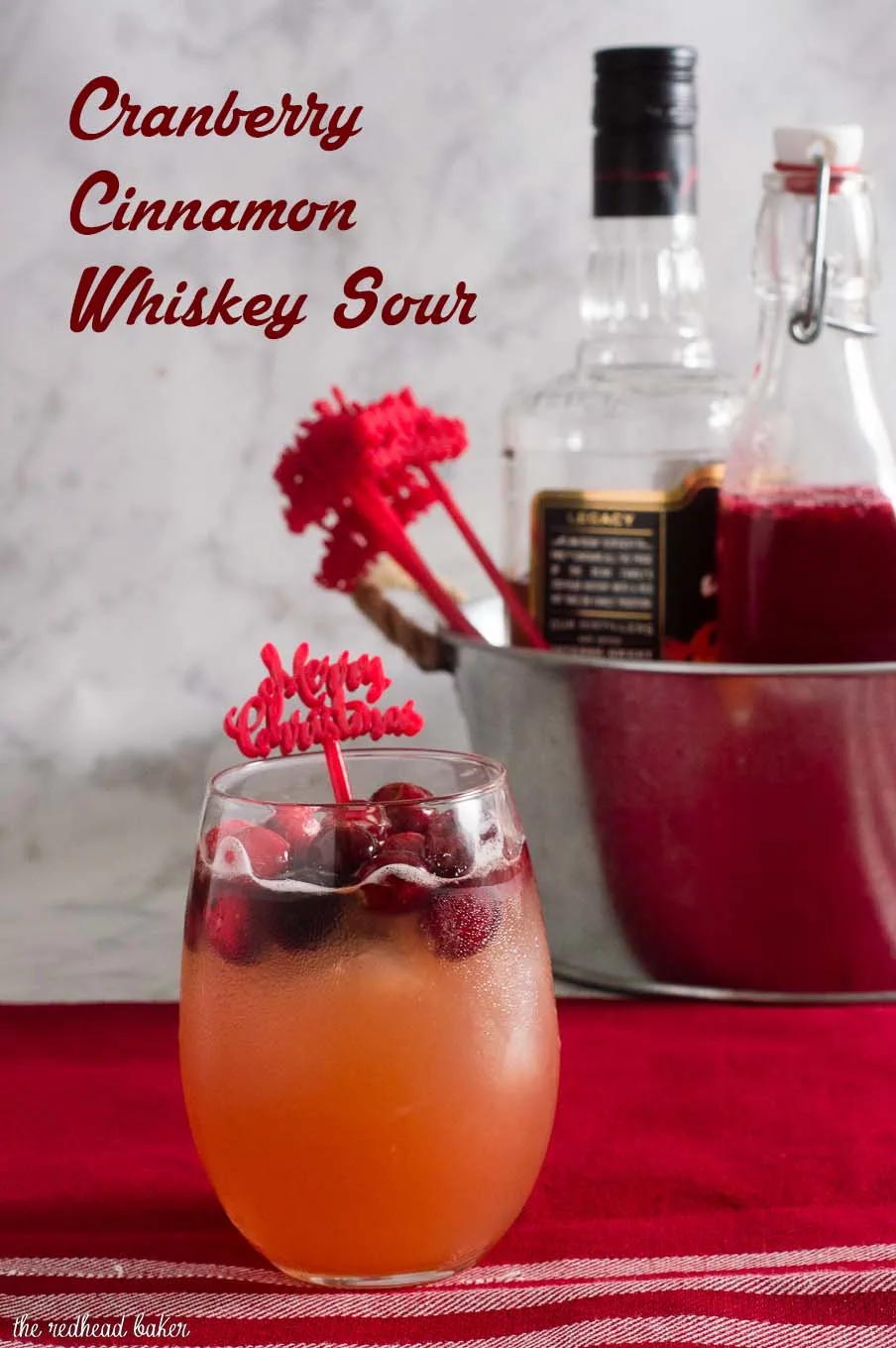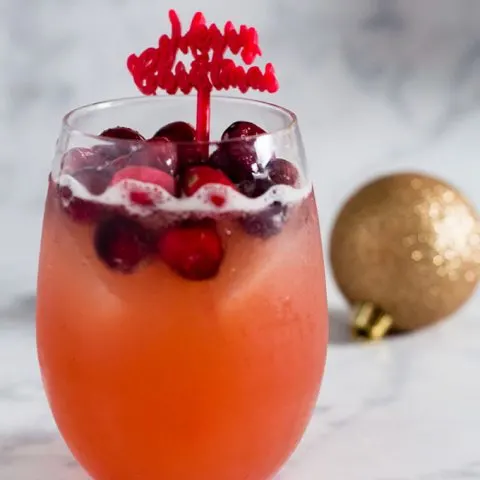 Cranberry Cinnamon Whiskey Sour
Ingredients
For the cranberry simple syrup:
1 ½ cups fresh or frozen cranberries
1 cup water
¾ cup granulated sugar
For the cocktail:
4 fluid ounces cinnamon-flavored whiskey
1 ½ fluid ounces freshly squeezed lemon juice
1 fluid ounce cranberry simple syrup
Ice for shaking and for serving
Fresh cranberries for serving
Instructions
Make the simple syrup: Place the cranberries in a medium saucepan with the water and sugar, stir to combine. Cook over medium heat and bring to a boil.
Reduce the heat to low and simmer uncovered until cranberries are falling apart, about 15 minutes.
Strain the syrup through a fine mesh strainer into a storage container. Discard the solids and let the syrup sit until cooled to room temperature (about 1 hour), then refrigerate the syrup for up to 2 weeks.
When ready to serve, fill a cocktail shaker with ice. Add the whiskey, lemon juice and the cranberry simple syrup. Shake for 30 seconds.
Fill a tumbler or highball glass with ice and top the ice with fresh cranberries. Strain the cocktail into the glass and serve immediately.
Inspired by a cocktail at Sbraga Restaurant (closed in 2017)