Maple carrots and apples are a delicious and easy side dish to accompany any fall meal, from weeknight dinner to holiday feast.
Halloween is over, and it's time to plan for Thanksgiving! While the turkey is usually the star of the show, make sure to give some thought to the side dishes as well.
With the turkey and stuffing taking over the oven, I like to find veggie dishes that are cooked on the stovetop. This one is easy to prep, cooks in under 30 minutes, and is full of fall flavor.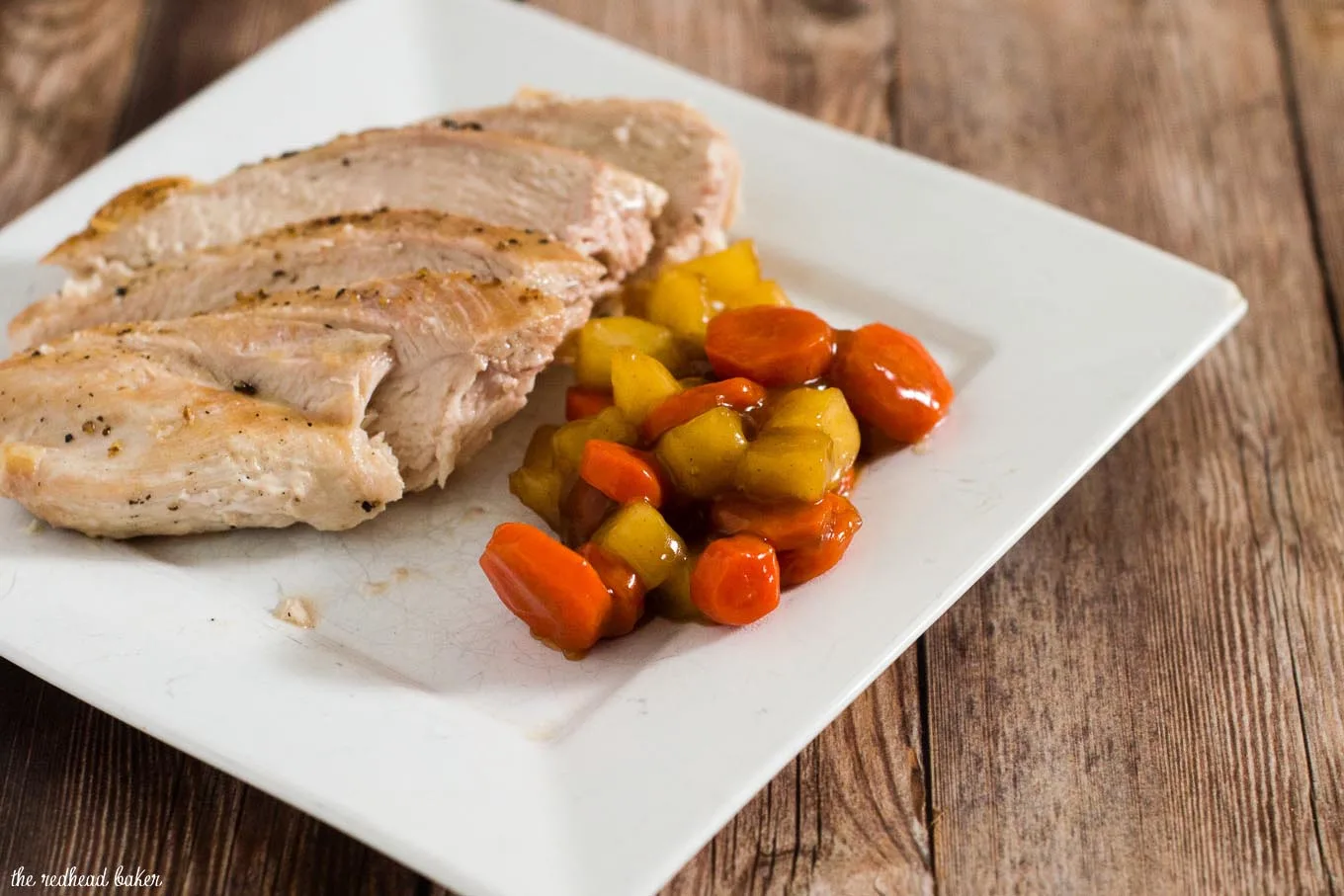 If you're hosting a small dinner, or just want to make this on a weeknight, cut the recipe in half and use a smaller saucepan. All of the cooking times remain the same.
Use a firm baking apple, one that won't break apart during cooking. I used honeycrisp (my favorite apple!), but Granny Smith and Gala apples would work well, too.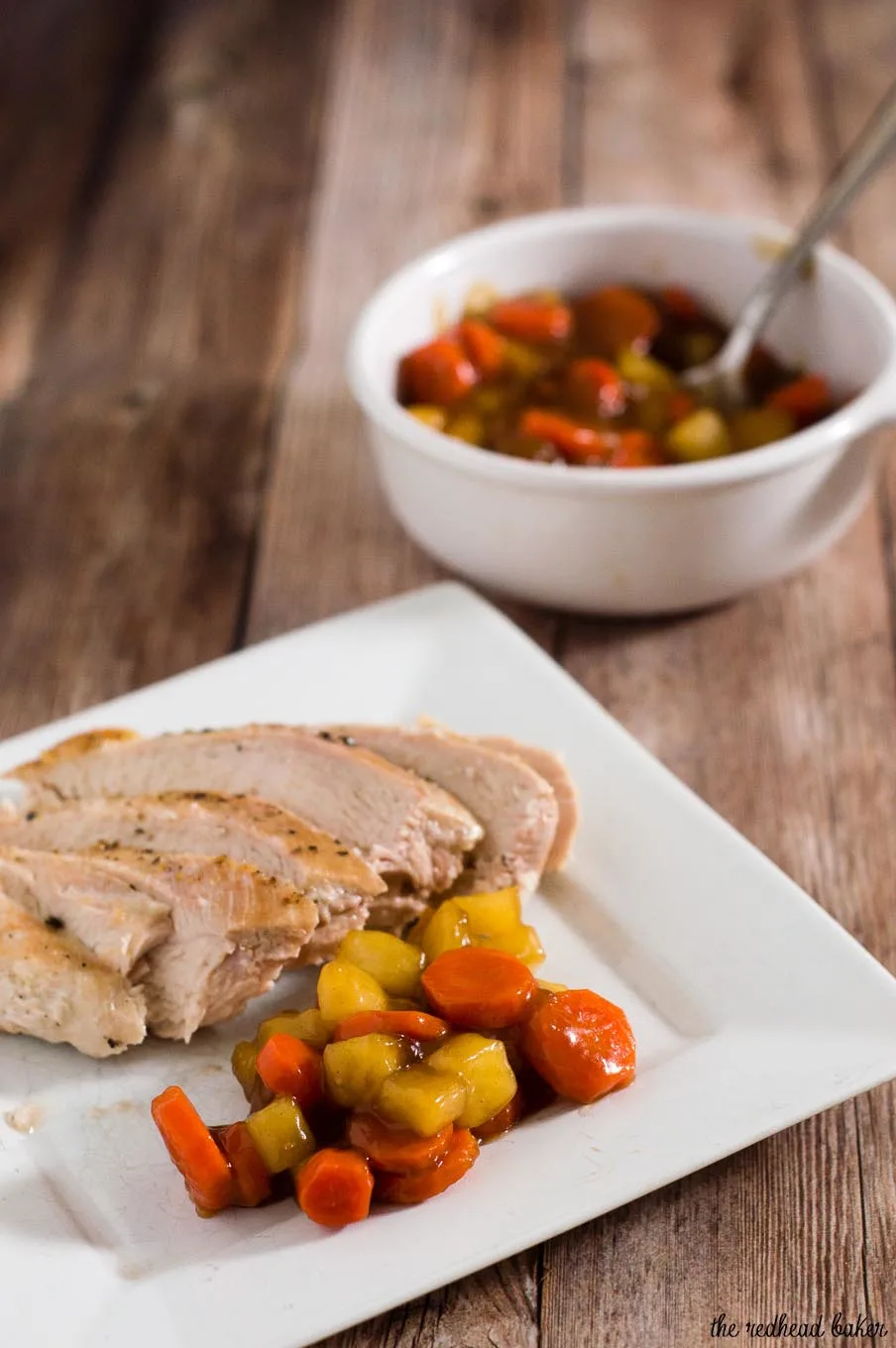 It's a pretty simple dish, and a nice change from plain microwave-steamed carrots. It's an interesting combination of flavors and textures, and it was a big hit when I served it with cider-glazed chicken breast.
One final note: be sure to use pure maple syrup, not maple-flavored pancake syrup. Grade A Dark Amber will have the strongest flavor. If you use Grade B, you might want to increase the amount to 2 ½ or 3 tablespoons. Taste for yourself and decide.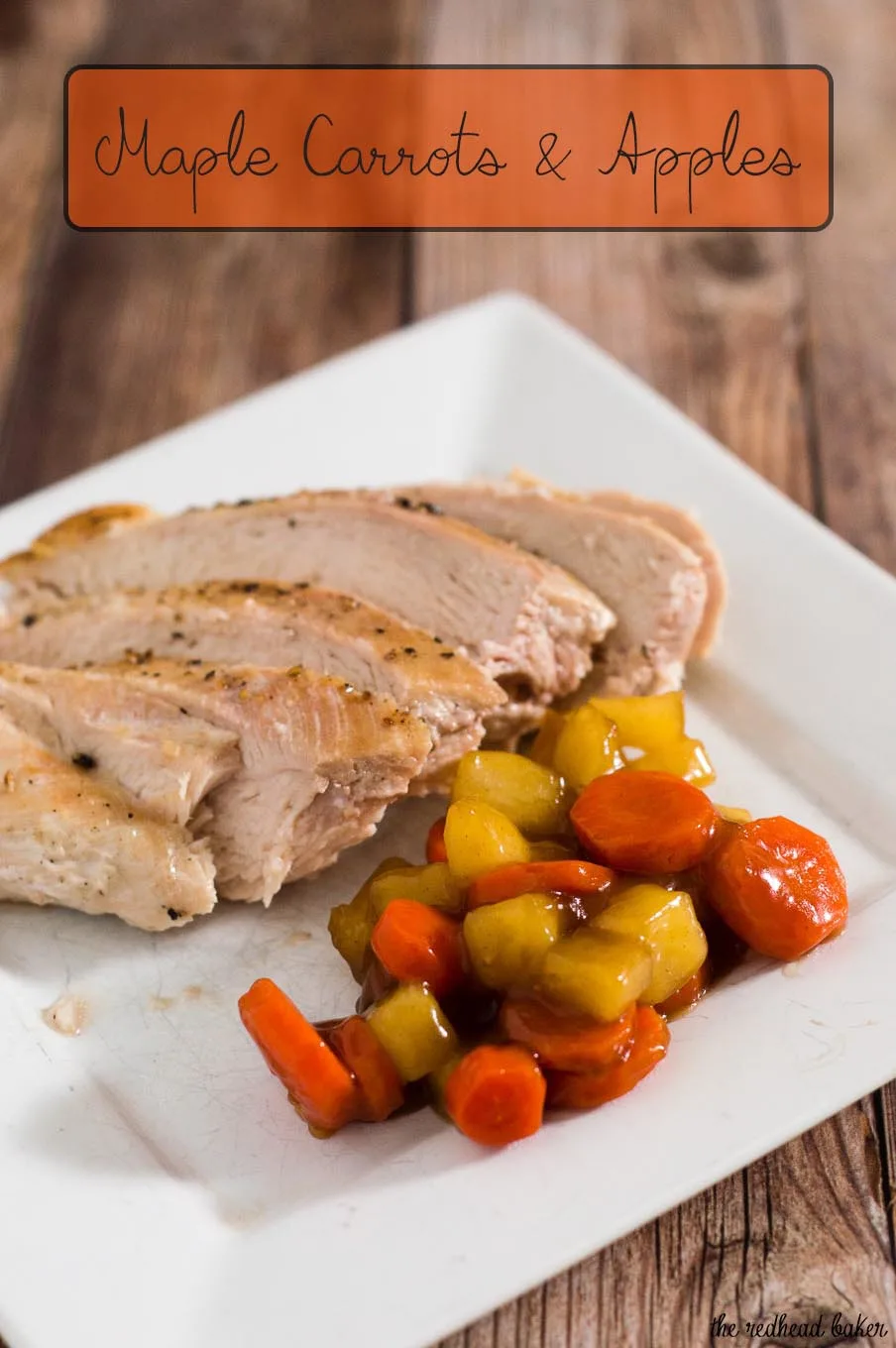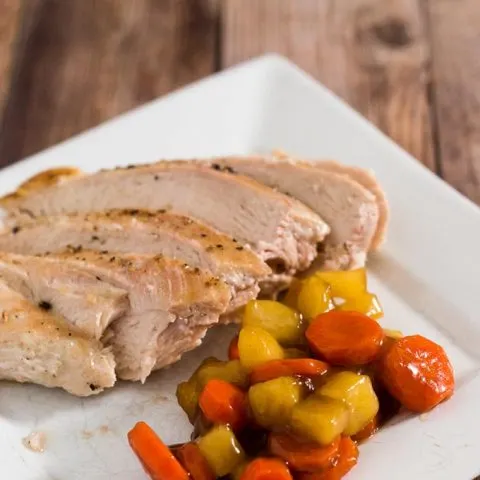 Maple Carrots and Apples
Ingredients
4 cups water
2 teaspoon salt
4 medium carrots, peeled and sliced into ¼-inch thick rounds
2 tablespoon butter
½ cup brown sugar
2 tablespoon lemon juice
¼ teaspoon cinnamon
2 tablespoon pure maple syrup
2 firm baking apples, such as Honey Crisp, Granny Smith or Gala, peeled, cored and diced ½-inch thick
2 tablespoon cornstarch
¼ cup cold water
Instructions
Bring the water and salt to a boil in a medium saucepan. Reduce to a simmer and add the carrots. Cook for about 5 minutes, until tender-crisp. Drain the water.
Add the butter, brown sugar, lemon juice, cinnamon and maple syrup to the saucepan. Stir until combined and the butter has melted. Add the carrots back to the pan along with the apples. Stir until the carrots and apples are coated. Cover the pot and simmer for 10 minutes.
Combine the cornstarch and water in a small dish. Add to the saucepan and bring the mixture to a boil. Cook at a boil for 1 minute, then reduce the heat to low, and cook at a simmer for 2 minutes, stirring constantly.
Adapted from Taste of Home