This grab-and-go peach-mango breakfast smoothie has everything you need to start your day: protein, a little fat, and fiber to keep you full!
After all that ice cream last week, I think I might be, dare I say it, sugared out? In need of something healthy? Yeah, I never thought I'd say that, either.
In other news, I'm working again! I have another contract graphic design job. Thankfully,this one is a quick train commute away, but our mornings can still trend toward the hectic. Ever try to convince a toddler to hurry up? I'd rather try to train a cat to walk on a leash.
That's why it's important to me have a grab-and-go breakfast. Something healthy that will also keep me full for a while. But something that's still tasty.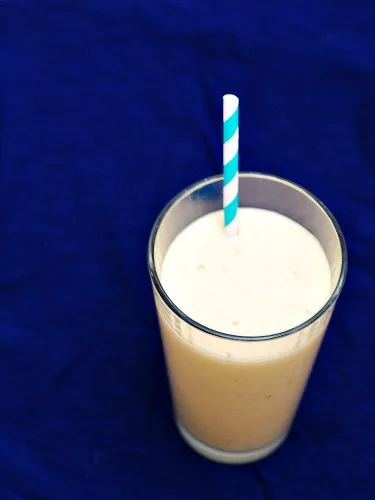 You see, my preferred breakfasts tend to be sugary pastries. They taste great! Healthy? Not so much. Keep me full for a while? Nope.
With this smoothie, I get great taste from two of my favorite fruits, as well as fiber from the ground flaxseed, and protein from the Greek yogurt. And if I slice up the fruit the night before, I can blend the smoothie in about 30 seconds the next morning, faster than I can brew a carafe of coffee.
You can customize this smoothie with your favorite fruits, use any fruit juice or nectar, or flavored Greek (or regular style) yogurt. Have a different flavor smoothie every day!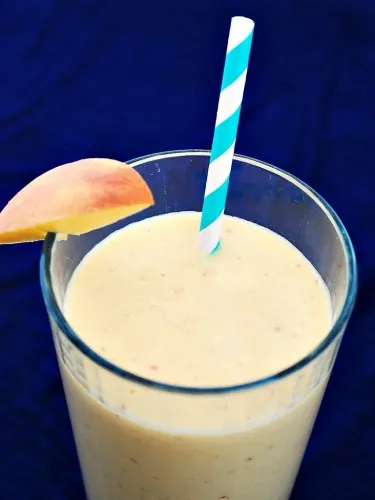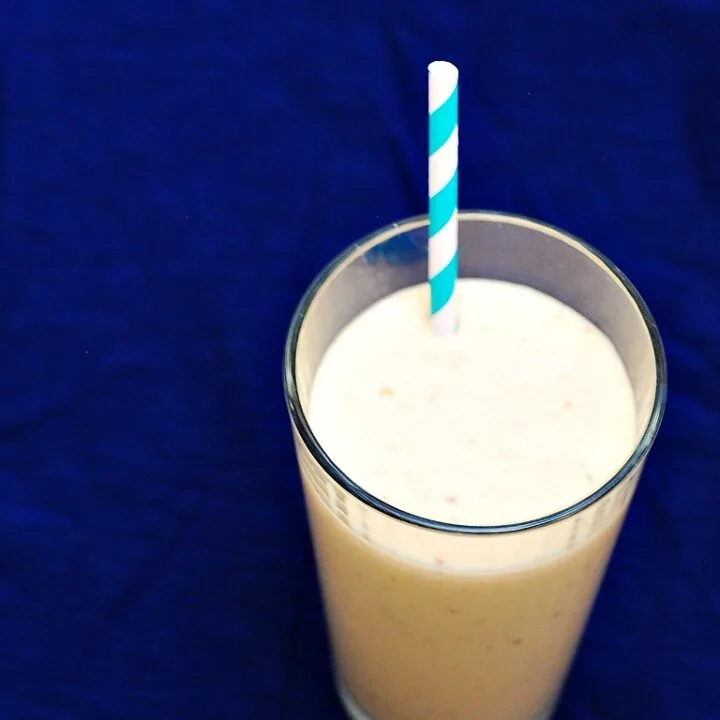 Peach-Mango Breakfast Smoothies
Ingredients
⅔ cup diced fresh ripe mango
⅔ cup diced fresh ripe peach
½ cup 1% milk
1 tablespoon agave nectar
6 oz vanilla low-fat Greek-style yogurt
½ teaspoon toasted ground flaxseed
Instructions
Place all ingredients in a blender (or tall container if using an immersion blender). Puree for 30 seconds, or until all ingredients are well-blended.
Pour into a glass or travel mug, or refrigerate until ready to drink.
Nutrition Information:
Yield:

1
Amount Per Serving:
Calories:

312
Carbohydrates:

65g
Fiber:

3.5g
Sugar:

56g
Protein:

11g
Adapted from Cooking Light