Make a pink lemonade shandy, a beer-based cocktail that blends wheat beer with strawberry- or raspberry-flavored lemonade, for your next spring party.
Spring is (supposedly) here! The weather in Philadelphia is still chilly more often than not, and there's still snow on the ground. But I'm looking forward to warmer weather, Easter egg hunts, and warmer days.
Whether you're just sitting outside your own home with family on a warm day, or having a large spring or summer gathering with friends, a shandy is a delicious and easy cocktail to serve.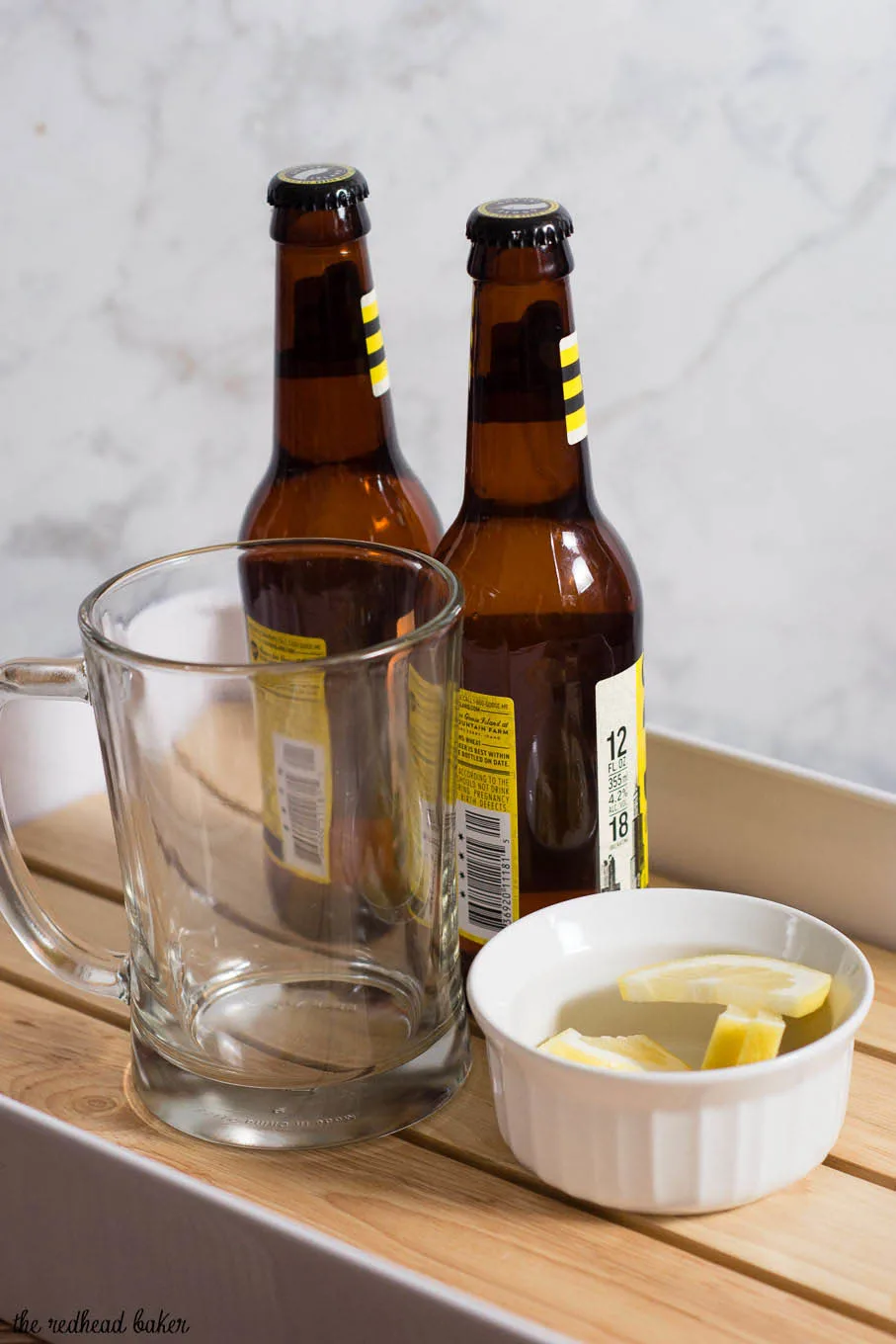 A shandy is a cocktail, combining beer and juice or soda. Breweries, particularly Leinenkugel, are brewing and bottling various shandies depending on the season, but they are very easy to make at home.
This one combines pink lemonade and wheat beer. I made my own homemade pink lemonade with strawberries, but raspberries (or a combo of berries) will yield a pink lemonade as well. If you're in a time crunch, you could also use a store-bought pink lemonade mix.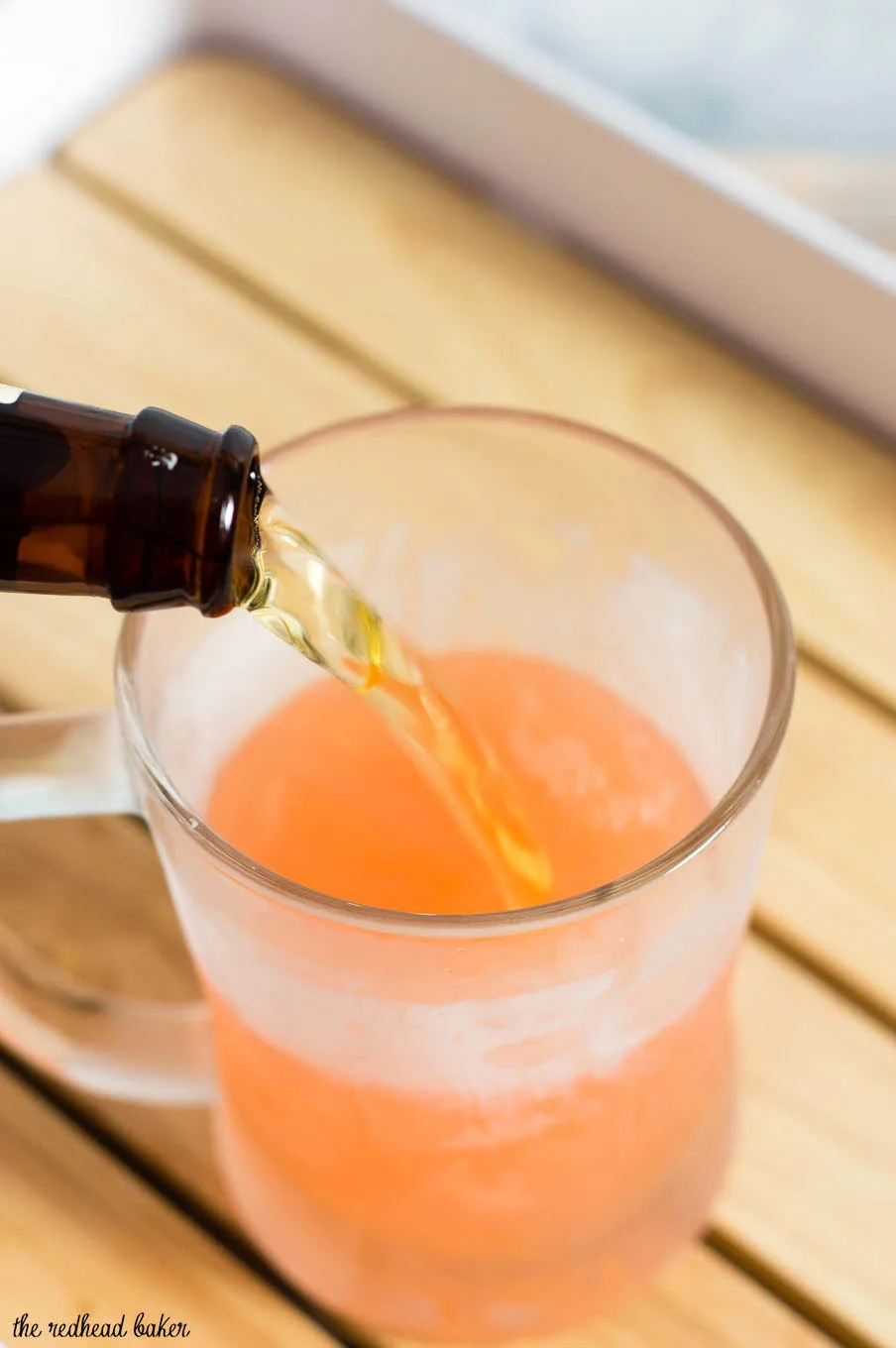 As for the beer part of this pink lemonade shandy, I used a wheat beer I had on hand, but any light beer does well in a shandy, such as a lager, golden ale, or pale ale. Use whatever you prefer to drink by itself.
I use a 2:1 ratio of beer to lemonade, but you can alter the ratio to suit your taste. The traditional ratio is equal parts of beer and lemonade. Serve with a slice of lemon floating on top.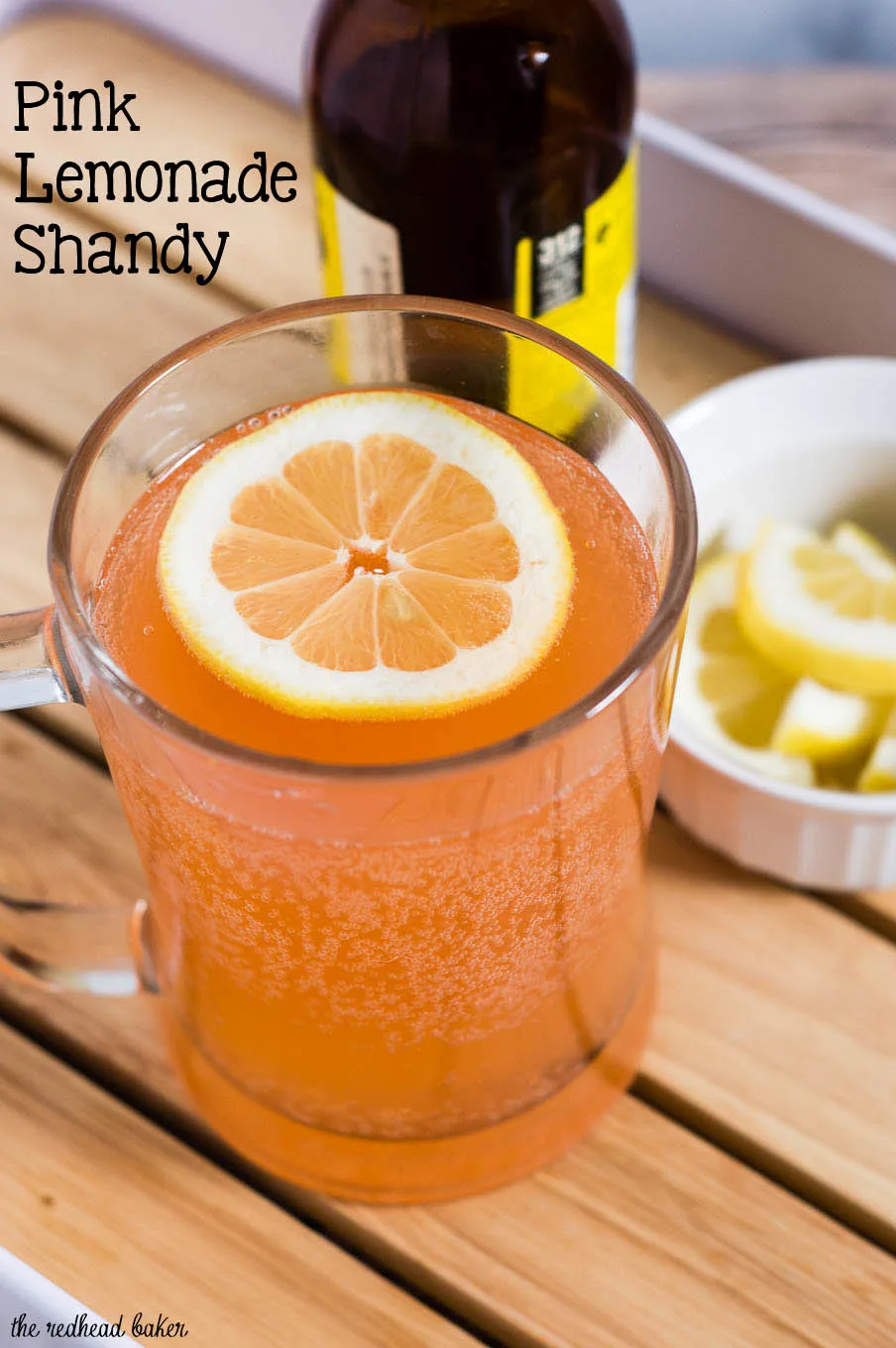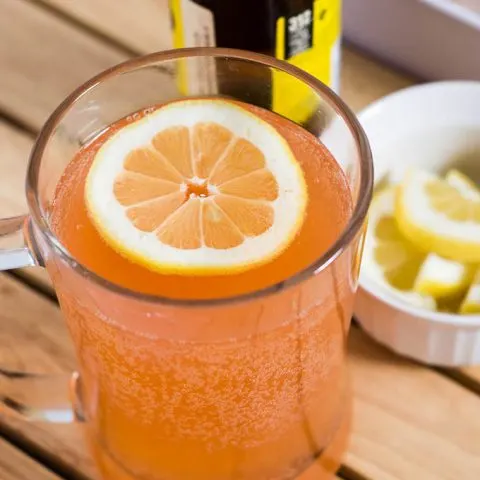 Pink Lemonade Shandy
Ingredients
For the pink lemonade
8 oz strawberries, hulled and sliced
1 ½ cups freshly squeezed lemon juice, from 5 lemons
1 to 1 ½ cups sugar
3 cups cold water
For the shandy
72 oz wheat beer, 6 bottles
24 to 48 oz pink lemonade
Instructions
Make the pink lemonade:
Purée the strawberries with 2 tablespoons of the lemon juice in a blender until smooth, then force through a fine-mesh sieve into a bowl to remove seeds.
Stir together the strawberry purée, the remaining lemon juice, 1 cup of the sugar, and the water in a large pitcher until sugar is dissolved. Taste, then add more sugar if desired. Can be made 2 days ahead of time and stored in the refrigerator.
Make the shandy:
Add 4 ounces of the pink lemonade to a chilled beer glass. Pour in 12 ounces of beer. Taste, and add more pink lemonade until desired flavor is achieved. Garnish with a slice of lemon. Alternately, you can mix a large batch in a pitcher: add 24 ounces of the pink lemonade to a pitcher. Add the beer, taste, and add more pink lemonade as desired. Store in the refrigerator until ready to serve (but shandy should be served the same day it is mixed).
You might also like: