Serve a spooky witch's brew at your Halloween party — a Poison Apple Cider Cocktail, with rum and cinnamon-infused brandy!
I'm the world's biggest scaredy-cat, so traditional Halloween activities like haunted houses, mazes and hayrides have never been my favorite. But I do love coming up with fun costumes, painting and carving pumpkins, and making fun Halloween treats.
I love the colors, flavors and scents of autumn. I used pomegranate to make a fun sangria for post-trick-or-treating indulging last year. Last year was the first time my son really got into trick-or-treating, and it felt like we walked miles collecting candy. A cocktail was the perfect way to unwind. This year, I wanted to make another cocktail, but with a different flavor. And what says "fall" more than apple?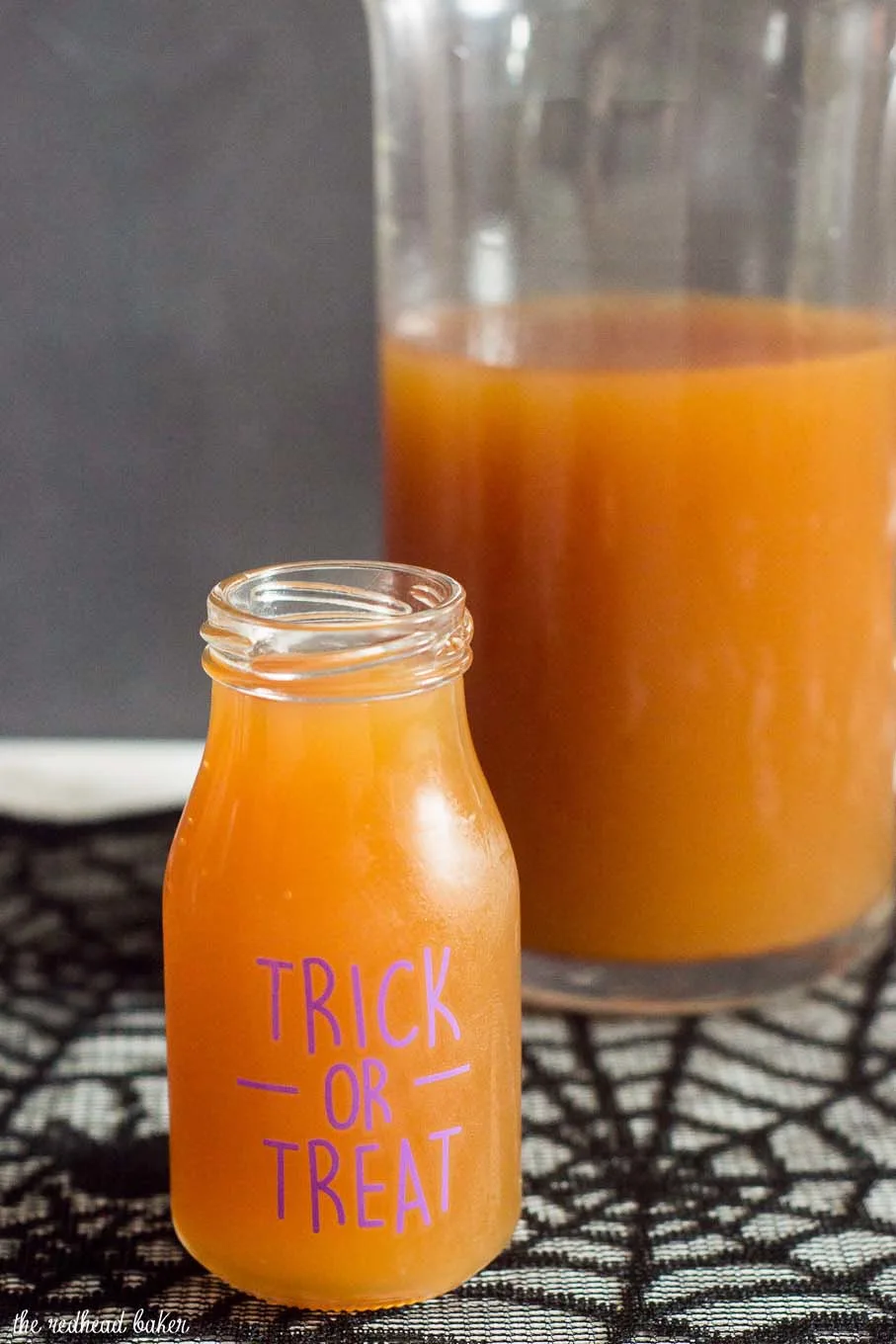 This is a simple cocktail, combining cider, dark rum and brandy. The brandy is briefly simmered with a cinnamon stick to infuse the flavor. Dark rum is different from spiced rum. If you only have spiced rum on-hand, leave out the cinnamon stick, as there is already cinnamon flavor in the spiced rum.
It's so simple to make, and the longer it chills in the refrigerator, the more the flavors mingle and the better it tastes. I like to leave the cinnamon stick in the pitcher to impart even more cinnamon flavor.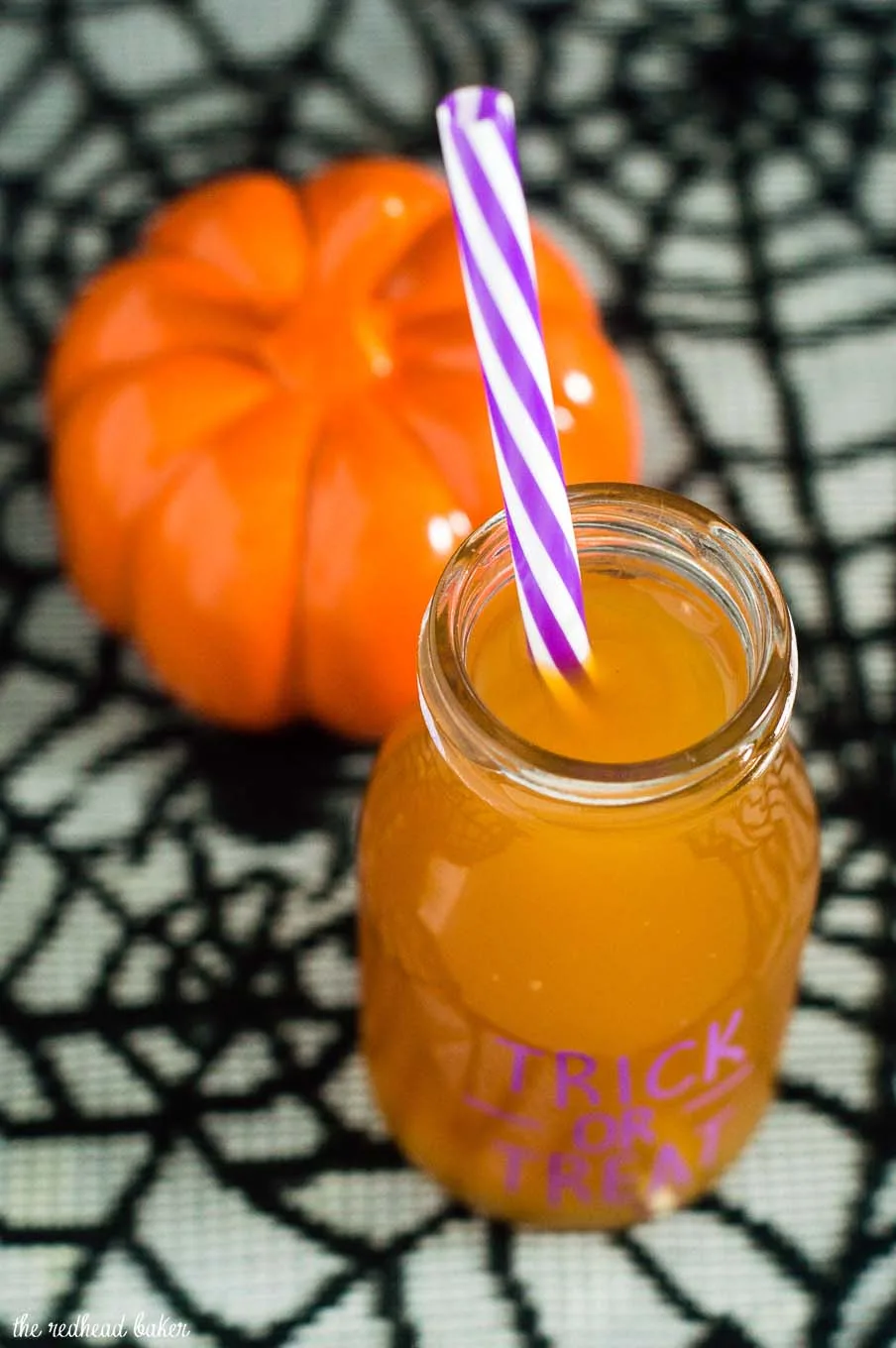 This recipe makes enough for 8 small servings, about 4 ounces apiece, enough for a small dinner party. It is very easy to double, or even triple, the recipe for a larger party. In that case, serve it in a punch bowl with a ladle. Float a few paper-thin apple slices on top.
To keep your drink cold without watering it down, chop an apple into 1-inch chunks, place in a single layer on a wax paper-lined baking sheet and place in the freezer. Pop a few frozen apple cubes in your drink to keep it chilled while you sip.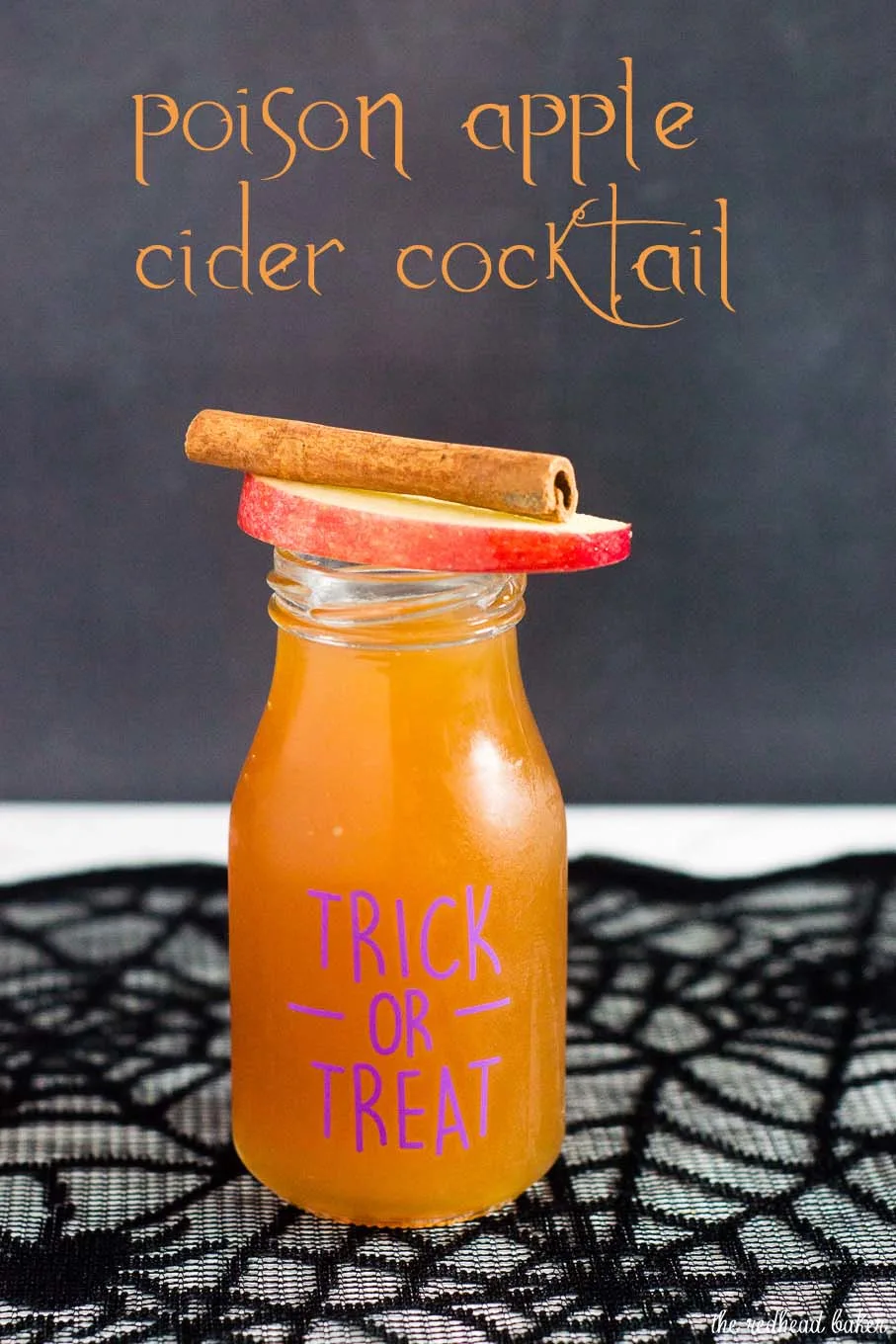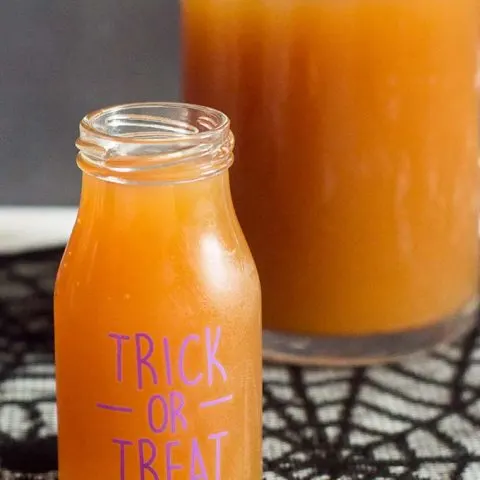 Poison Apple Cider Cocktail
Ingredients
1 quart apple cider
1 cup dark rum
1 cup brandy
1 inch cinnamon stick, 3-
Instructions
Place the brandy in a small saucepan with the cinnamon stick. Set over medium heat just until bubbles begin to form at the edge of the saucepan. Remove from the heat and allow to cool to room temperature.
Combine the apple cider, rum and brandy in a pitcher, stirring to combine. Store in the refrigerator.
Recipe by The Redhead Baker