This shop has been compensated by Collective Bias, Inc. and its advertiser. All opinions are mine alone. #MixMatchMunch #CollectiveBias
Back-to-school is a busy time. Snack smarter with Ranch Goldfish® Snack Mix, perfect for after-school or on-the-go.
Back-to-school is such a busy time, getting adjusted to new routines. On top of our son starting pre-kindergarten, both I and my fiance have started new jobs!
Our son's daycare serves their afternoon snack around 3:30 p.m., and I pick him up around 5:30 p.m. I still have to cook dinner when we get home, and though I choose meals that are quick to prepare, Liam still gets hungry before dinner is ready.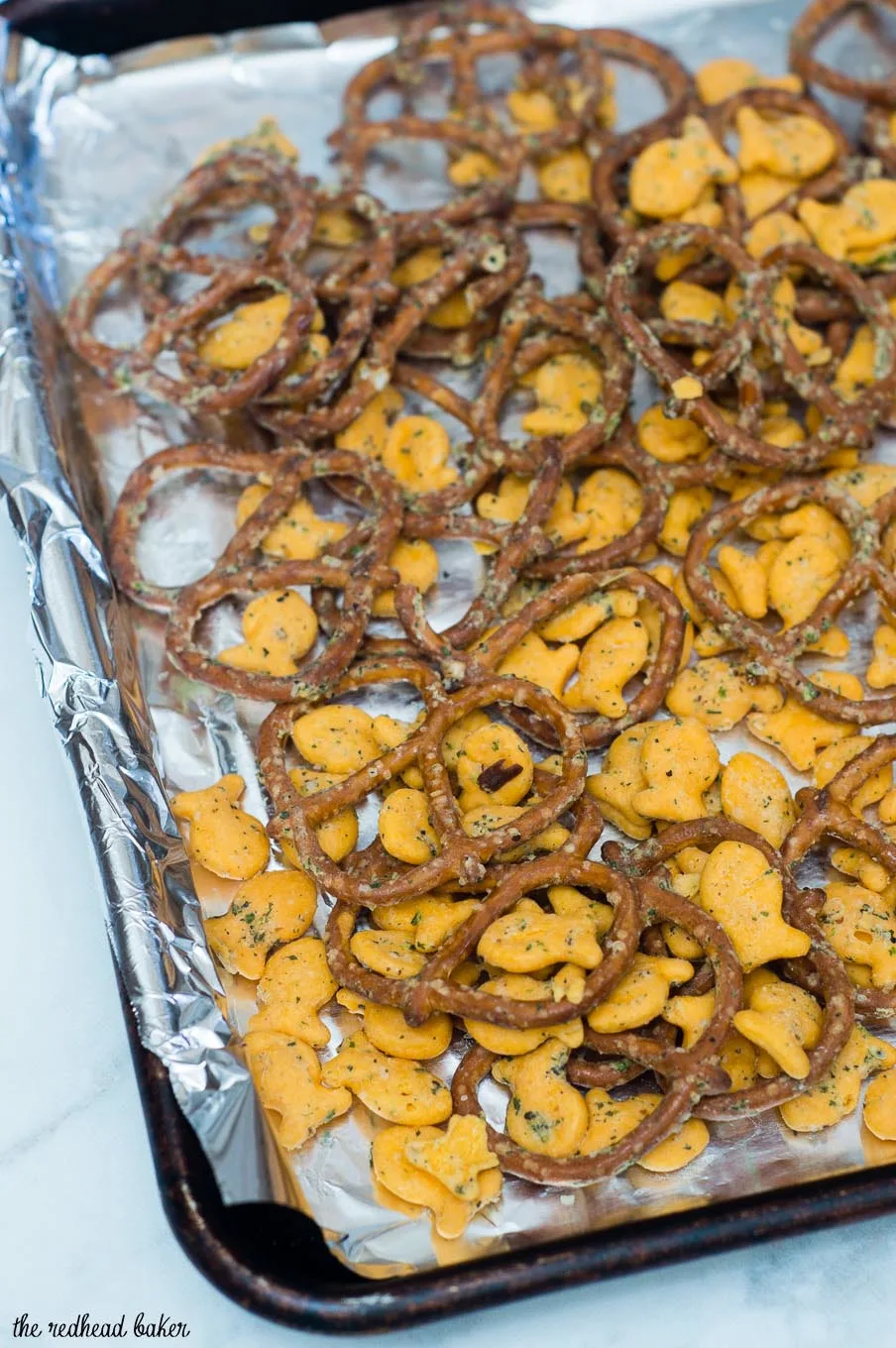 Goldfish® crackers have been a favorite snack of his for quite some time. I'm happy, because they're the perfect solution for after-school snacks. I love seeing his smile when he asks for a snack, and I hand him Goldfish crackers. We had a ranch-flavored Goldfish snack mix at a party one time, and he loved it, so I made my own adaptation at home.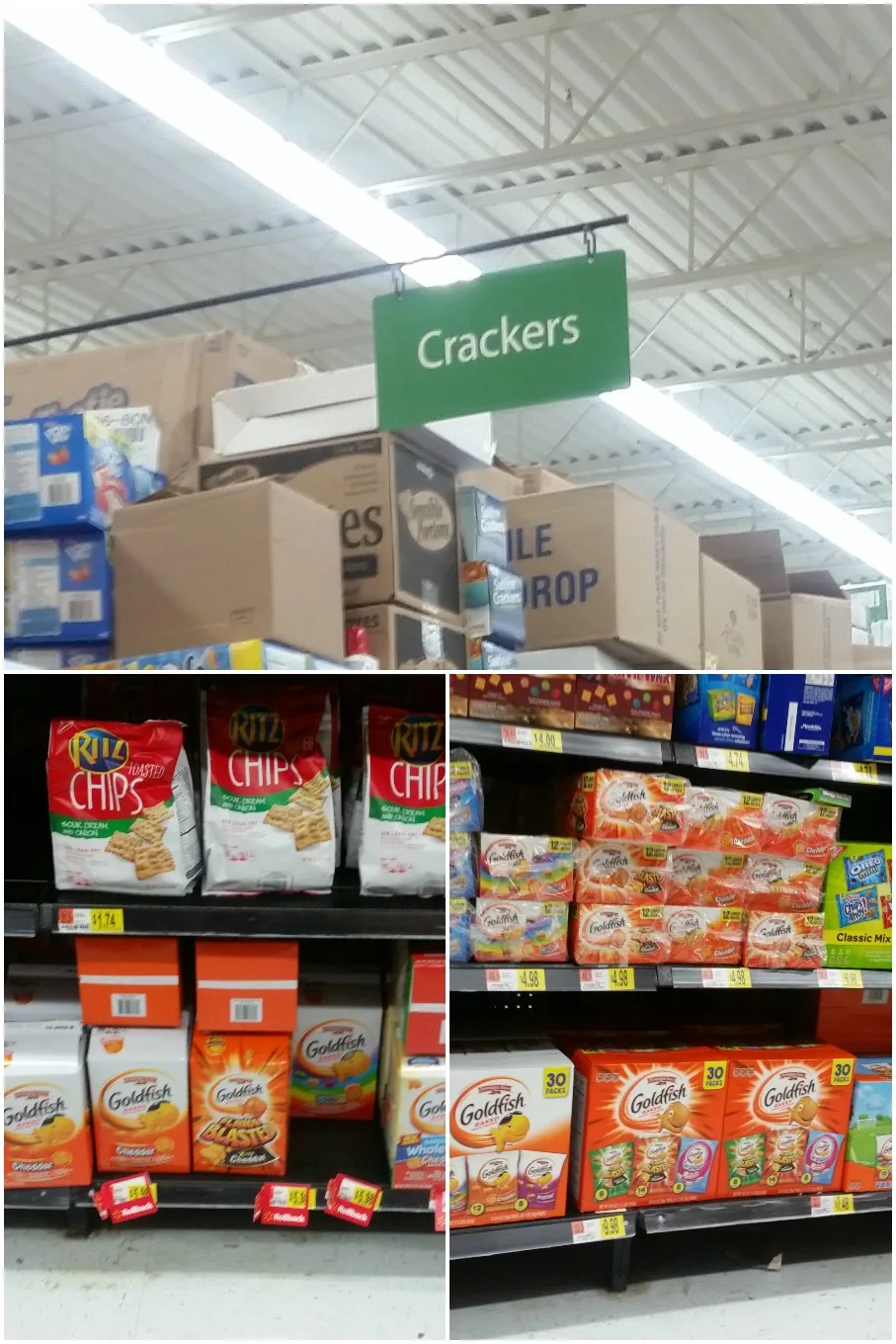 All of the ingredients for this recipe are available at your local Walmart. I make my own ranch mix from scratch so that I can control the amount of sodium and sugar. The main ingredient is powdered buttermilk, which can be found in the baking aisle, near the condensed and evaporated milks.
To help you save money at back-to-school time, there will soon be a rollback of $5.98 on bulk packages of Goldfish crackers. Also, for a well-rounded snack, save $1.00 on any ONE (1) Bolthouse Farms® 10 oz. Baby Carrots or Bolthouse Farms® 11 oz. juice when you buy any ONE (1) Pepperidge Farm® Goldfish® crackers 30 oz. or larger!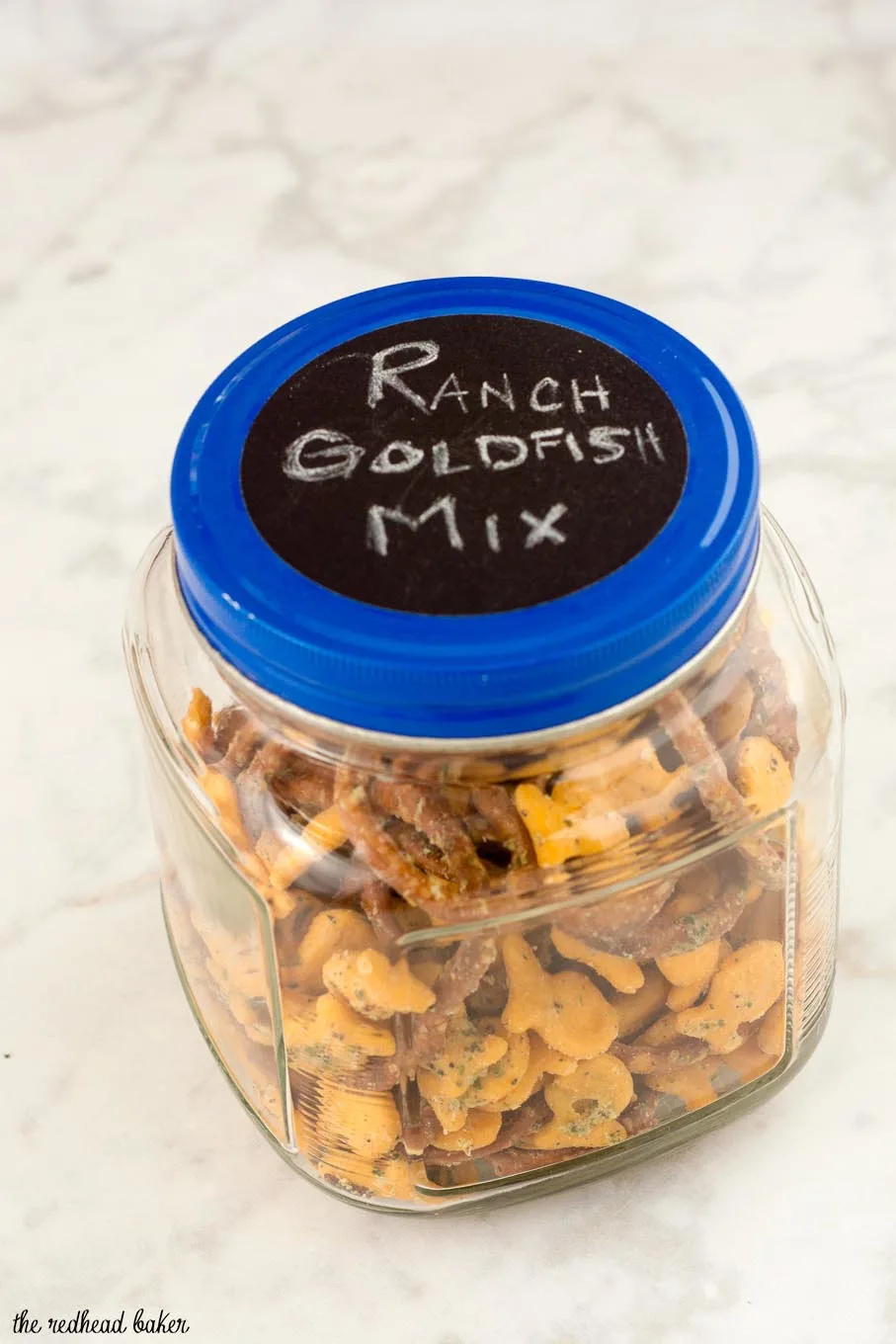 I like to make a large batch of ranch mix at once, which I keep in an air-tight storage container with my other spices. When we run out of the Ranch Goldfish Snack Mix, I can quickly and easily make another batch in 15 minutes!
To stave off hunger before dinner is ready, I pack some of the snack mix in a single-serving reusable container before I go get Liam from pre-K. He can snack smarter on the ride home, yet not spoil his appetite for dinner. It's a win-win situation for both child and parent!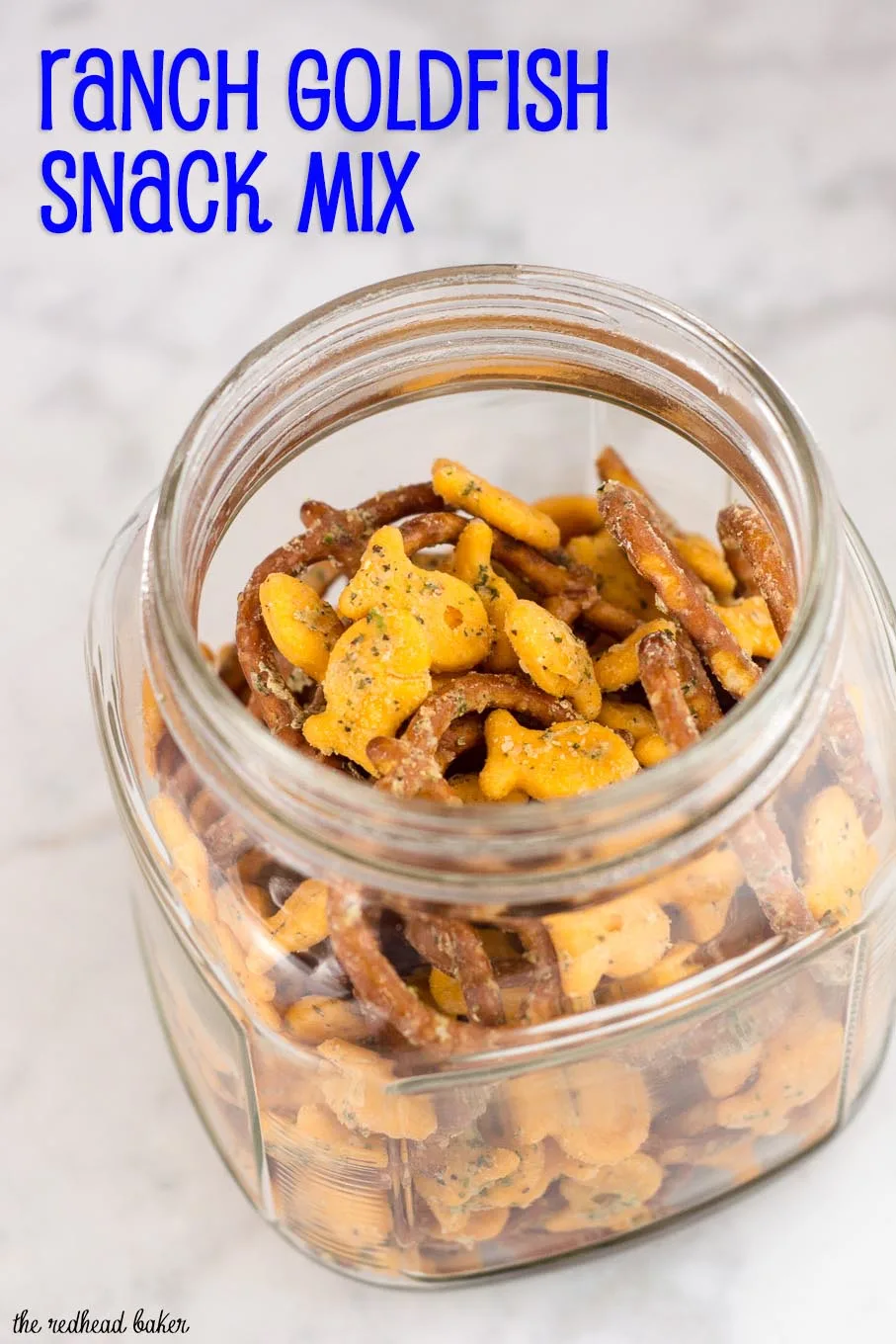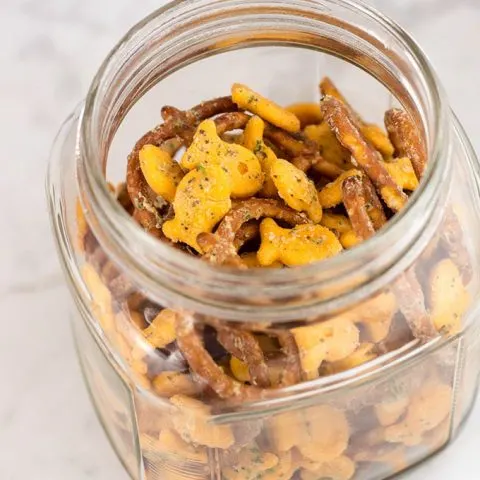 Ranch Goldfish Snack Mix
Yield:
24 cups of snack mix
Ingredients
½ cup dry buttermilk powder
2 tablespoon dried parsley
1 tablespoon dried chives
2 teaspoon garlic powder
2 teaspoon onion powder
1 teaspoon dried kill
1 teaspoon kosher salt
1 teaspoon freshly ground black pepper
½ cup canola oil
12 oz Cheddar Goldfish crackers
12 oz hard pretzels, mini hard pretzels or hard pretzel sticks
Instructions
Preheat your oven to 250 degrees. Line two baking sheets with tinfoil.
Place the dry buttermilk powder, dried parsley, chives, garlic powder, onion powder, dill, salt and pepper in a mini food processor. Pulse a few times to combine and break up the larger pieces of dried herbs.
Add the oil to the ranch mix, and pulse a few times to mix, until all of the powder is moistened. If you made a large batch of ranch mix ahead of time, use 3 tablespoons of the mix per ½ cup of oil.
Place the Goldfish crackers, pretzels, and the oil/ranch mix in a large zip-top plastic bag. Seal, then shake until the crackers and pretzels are coated.
Spread the snack mix in even layers on the prepared baking sheets, and bake for 15 minutes, until the mix is toasted and the ranch coating is dry.
Cool to room temperature, then store in a sealed airtight container at room temperature.
Recipe by The Redhead Baker