Oven and stovetop space is always at a premium on Thanksgiving. Give yourself some room by making a side dish in your pressure cooker! Here are 25 recipes Instant Pot Thanksgiving Recipes to complete your holiday feast.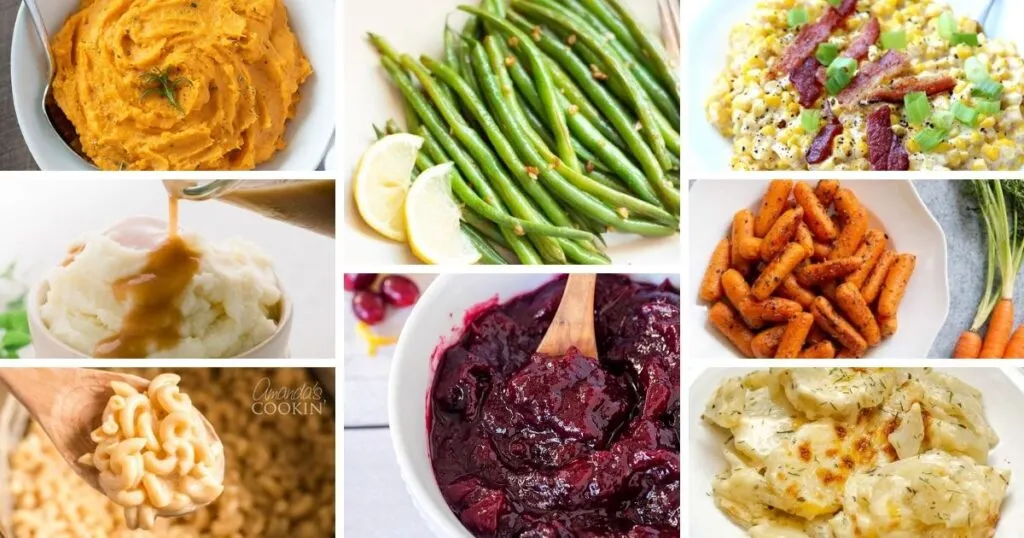 After Christmas, Thanksgiving is my favorite holiday. I love almost everything about Thanksgiving, from the planning the recipes to shopping for the ingredients to the cooking the meal. I love coordinating everything from appetizers to desserts, so I typically don't take guests up on offers to bring a dish.
Even when planning a small meal, I usually end up with five or six sides in addition to the turkey. I can't help it, it's really hard to narrow down the list of sides — they all sound so delicious!
But it can be hard to time everything correctly with limited oven and stovetop space. So, why not make one of the dishes in the Instant Pot? Here 25 Thanksgiving Instant Pot recipes to help make your holiday meal easier!
25 Instant Pot Thanksgiving Side Dishes
Put your pressure cooker to work on Thanksgiving. Here are 25 Instant Pot Thanksgiving Dishes to make your holiday meal easier!