Can't wait any longer for summer? Make yourself some banana liqueur: infuse light rum with the flavor of banana, then whip up a batch of tropical cocktails.
As I write this post, it's snowing. Again. The news reporter said this is the 25th "weather event" we've had this winter. I'm kind of done with winter.
I'm ready for warmer weather, flip flops, and barbecues; for farmers markets, fresh New Jersey tomatoes, and tropical cocktails.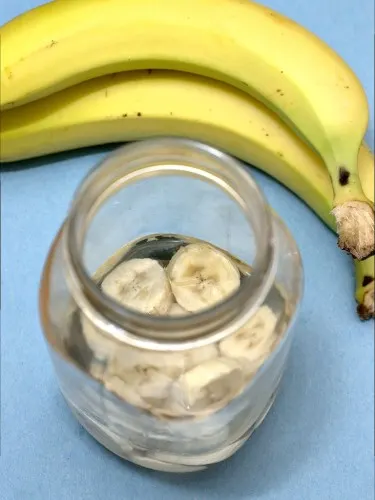 Well, I can't do much about warmer weather. I could wear flip-flops, but then my toes would freeze off. Farmers markets don't start until May. But I can make tropical cocktails.
There's no one brand that "defines" banana liqueur (as called crème de banane), as there is for orange (Grand Marnier) or cherry (Kirschwasser). The only store-bought banana liqueur I've tried has tasted artificial. So, I made my own at home. It only takes a few days, and it's not difficult, technique-wise.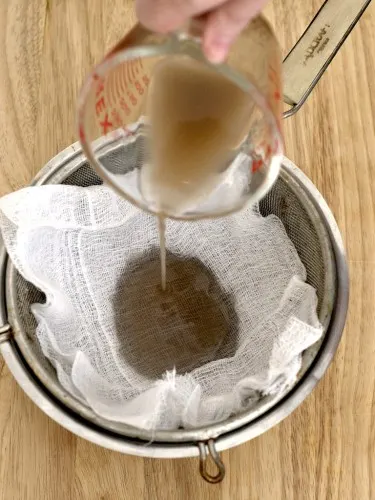 Try banana liqueur in these cocktail recipes: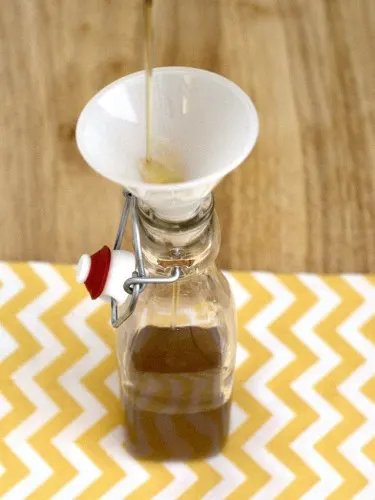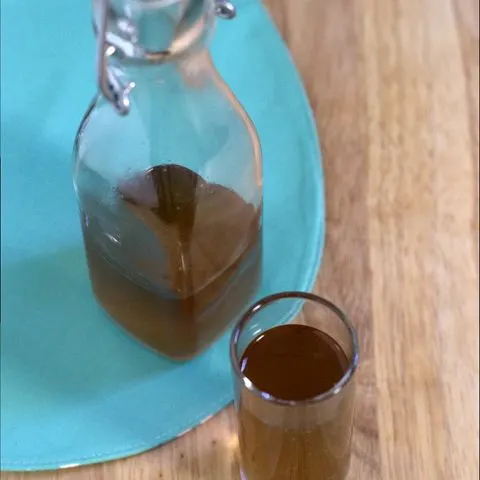 Banana Liqueur
Ingredients
2 inch just-ripe bananas, peeled and sliced ½- thick
1 ½ cups good-quality light rum
½ cup water
¼ or more agave nectar
Instructions
Place the sliced bananas in a mason jar. Pour the rum over top. Seal the jar and shake vigorously. Place the jar in a cool, dark place for 3 days. Shake each day.
Strain through a fine-mesh sieve into a mixing bowl. Rinse the mason jar, and pour the banana infusion back into the jar. Rinse the sieve, then line it with two layers of cheesecloth, and strain a second time into the mixing bowl. Repeat until no debris remains in the banana/rum infusion.
Combine the water and agave nectar in a small saucepan set over medium heat. Bring to a boil, and allow to boil for 7 to 10 minutes, until reduced to a syrup. Remove from the heat and allow the syrup to cool. Test for sweetness, and if needed, add more agave nectar and boil another minute or two. Allow to cool again.
Pour the banana/rum infusion into your preferred storage vessel, and add the agave syrup. Seal the vessel, then shake to combine. Let the mixture rest for a day at room temperature, then store in the refrigerator for up to 2 months.
Slightly adapted from Marcia Simmons for Serious Eats