Carolina-style barbecue sauce has a base of mustard and vinegar with just a bit of tomato sauce, unlike other regional barbecue sauces. It's spicy and tangy and delicious on everything!
Barbecue -- it's a very polarizing topic. It's on par with politics and mascara. People have very strong feelings about their barbecue.
Even worse is when you accidentally use the word "barbecue" to describe the act of having a get-together where you serve meat that's been cooked on a grill. Serious barbecuers will come for your head with pitchforks.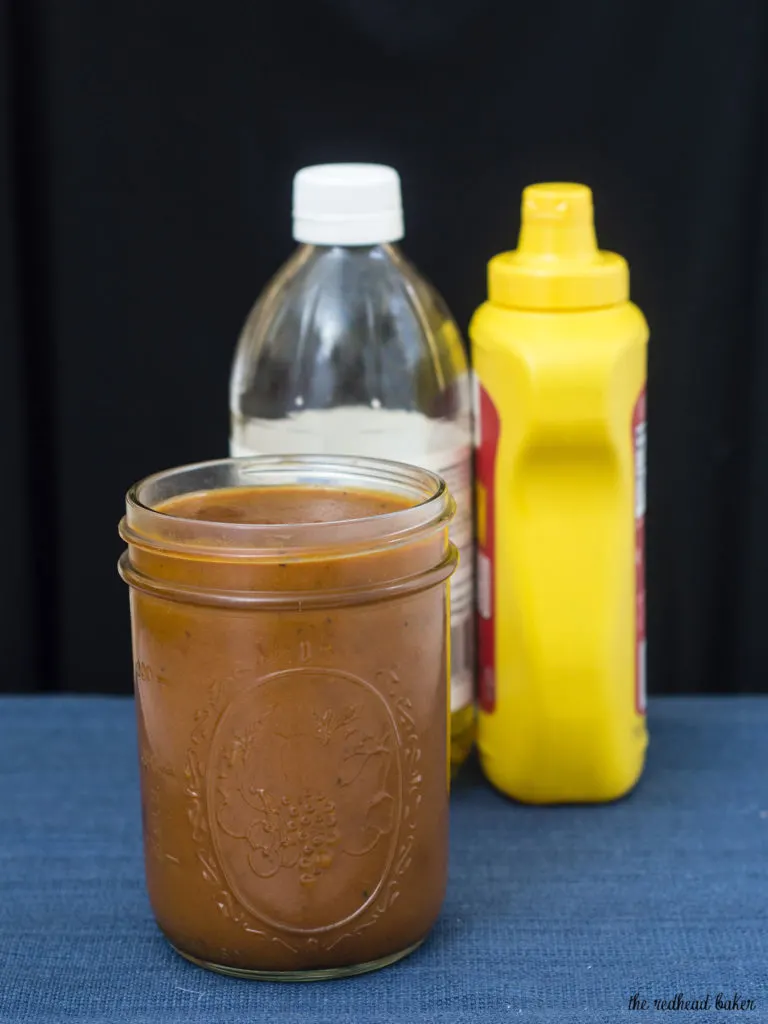 No, I'm not a serious barbecuer. I'm the one who used "barbecue" when I should have said "cookout." I've lived my whole life in Philly, which doesn't have it's own form of barbecue. I mean, you say "Texas barbecue," you know we're talking about beef. Maybe brisket. May or not may have a tomato-based sauce. Memphis barbecue? All pork.
But today we're talking about Carolina-style barbecue sauce. Some regions of both North and South Carolina have a vinegar-based barbecue sauce. Some also include mustard and/or tomato. I don't claim that this is a traditional barbecue sauce, so don't come for my head! This sauce has vinegar, mustard AND a bit of tomato. And a whole lot of spice.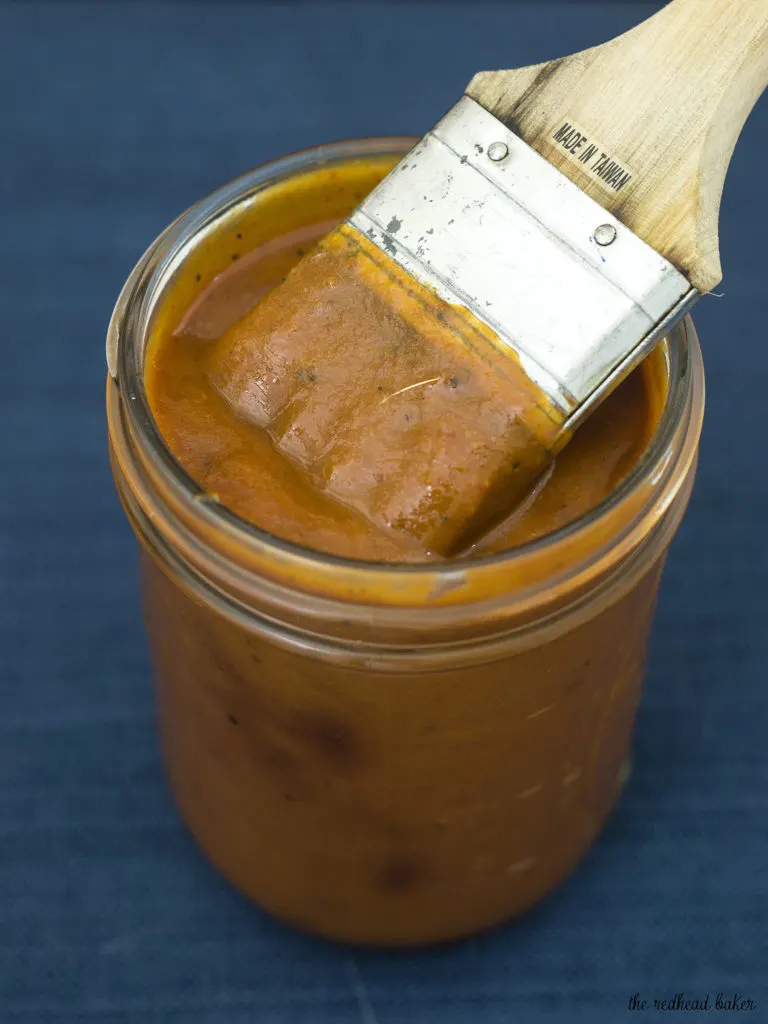 If you like a tangy but not spicy barbecue sauce, leave out the red pepper flakes and reduce the cayenne by half. If you like a REALLY spicy barbecue sauce, add as much red pepper flake as your spice-loving-heart desires!
If you need a sinus-clearing, stand over the pot while this sauce is cooking and inhale. Then grab a box of tissues because your eyes will be BURNING. After this sauce is done cooking, put it on EVERYTHING -- pork, beef, chicken, toast. Okay, maybe kidding about the toast. Maybe. Use it as a marinade or as a condiment. Toss it will pulled pork or chicken.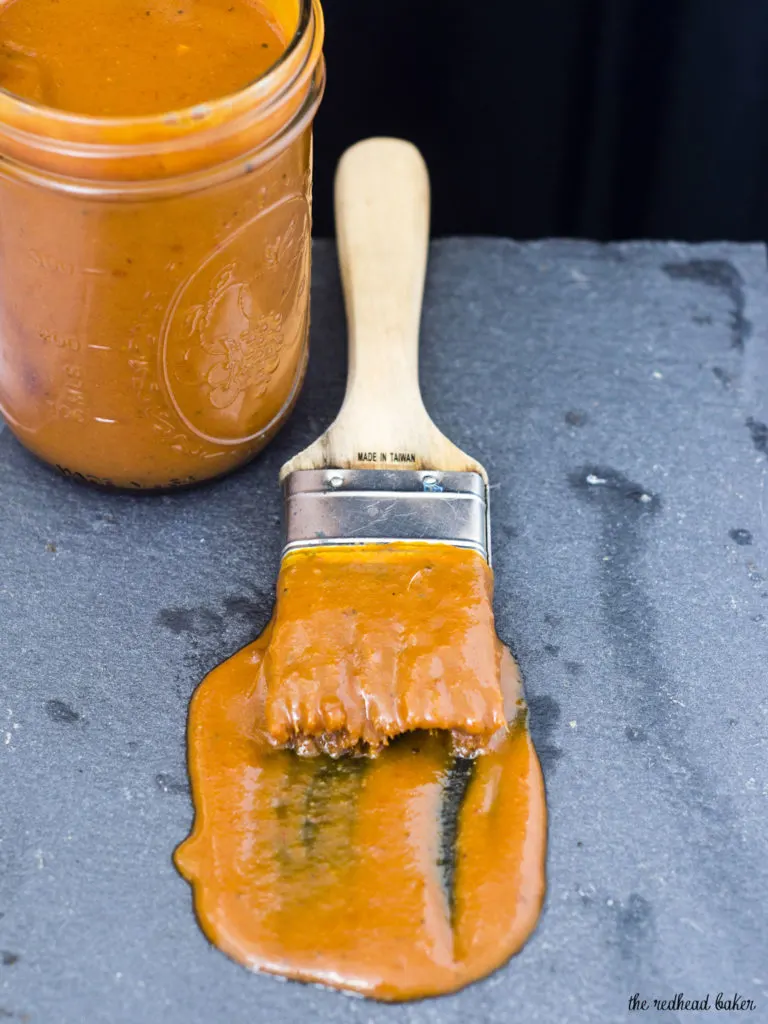 Check back on Sunday for a recipe using this Carolina-style barbecue sauce, but in the meantime, check out the links at the bottom of the post for more recipes using this sauce.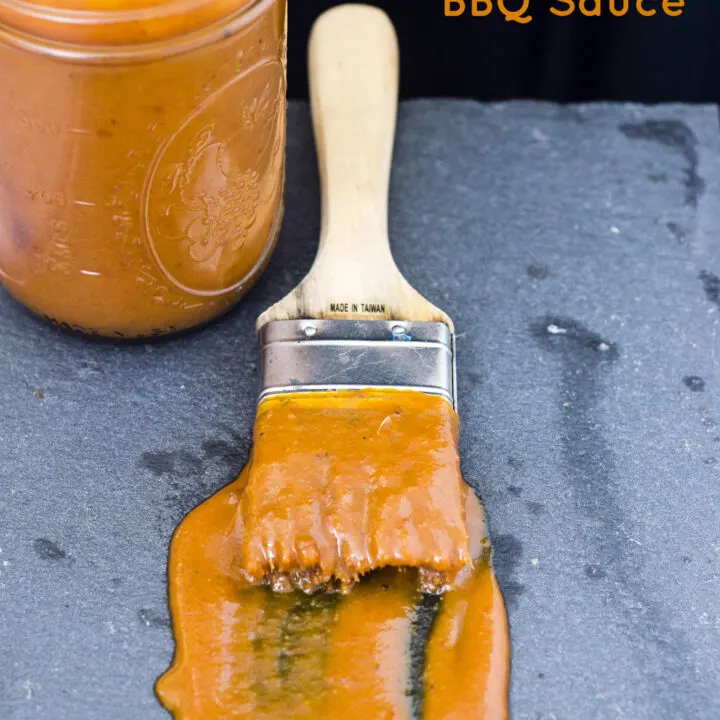 Carolina-Style Barbecue Sauce
Total Time:
1 hour
10 minutes
Ingredients
2 cups apple cider vinegar
14 oz prepared yellow mustard
1 cups to 1 ½ sugar
1 cup water
1 oz can tomato paste, 6-
2 tablespoon molasses
1 teaspoon Worcestershire sauce
1 tablespoon paprika
1 ½ teaspoon onion powder
1 teaspoon salt
1 teaspoon ground black pepper
½ teaspoon red pepper flakes
¼ teaspoon cayenne pepper
¼ teaspoon garlic powder
⅛ teaspoon ground cinnamon
⅛ teaspoon ground cloves
Instructions
Place all ingredients in a large, heavy-bottomed saucepan. Whisk to combine.
Set the saucepan over medium-high heat. Cook just until bubbles begin to form at the edges.
Reduce heat to low and simmer the sauce for 45 minutes to an hour, until reduced to 1 quart of liquid and thickened.
Pour into a non-reactive container and cool to room temperature.
Store covered in the refrigerator.
Recipe by The Redhead Baker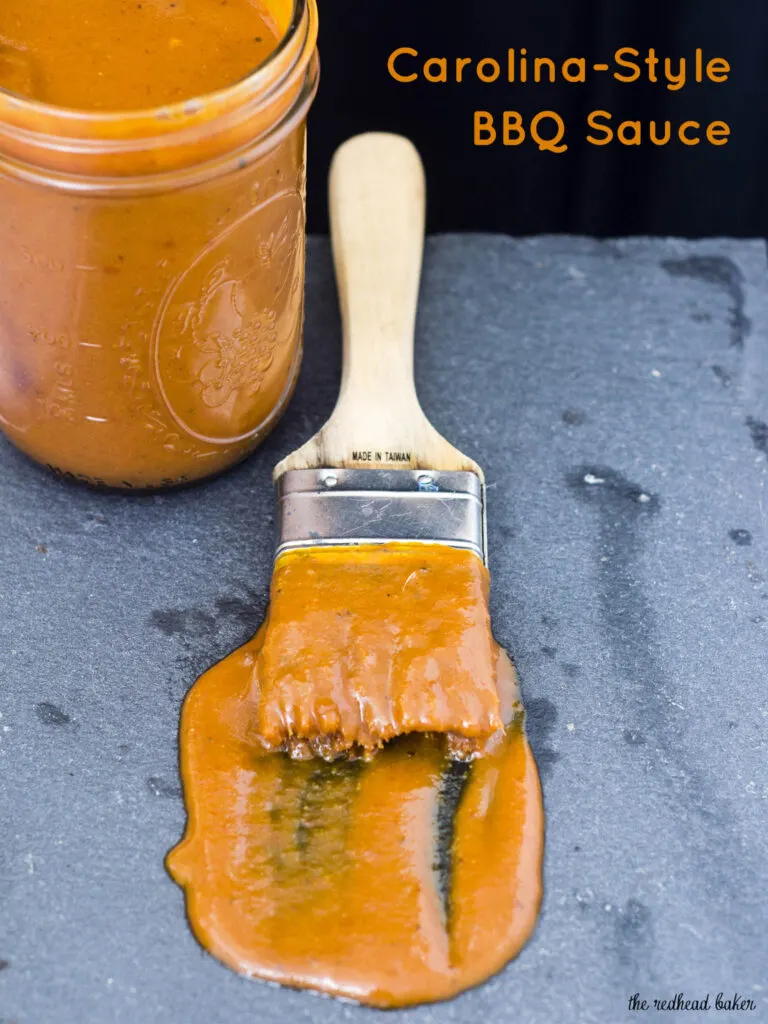 Recipes using Carolina-Style Barbecue Sauce
Pulled Pork Sliders by The Reluctant Entertainer
Slow Cooker Barbecue Chicken Tostadas by Love and Zest
Grilled Pork Chops by A Spicy Perspective