When I was pregnant with Liam, I joined a website for pregnant women, mostly for the chat forums. They had a separate board for each month of due dates (January 2011, February 2011, etc.). We shared a bit online, then started a private Facebook group, where we felt more comfortable sharing more private information. We learned that some of us lived nearby to each other, and met in person.
Our babies are now toddlers, and we all still chat daily in the Facebook group. While looking ahead to the summer, we started to plan a large "East Coast" get-together at Hershey, PA. Some families made it a weekend trip, staying in a hotel; others, like us, just made the trip out for a day. Visiting Hershey Park itself wasn't really in our budget, so we went to visit Chocolate World, which has free admission (the "Chocolate Tour" is also included, and there are other attractions that you can see/ride if you purchase tickets).
Now, Chocolate World is probably not on the "Top 10 Places to Visit When You're Trying to Be Healthy" list. I mean, the first thing you do is go on a tour that starts with the history of the Hershey Company.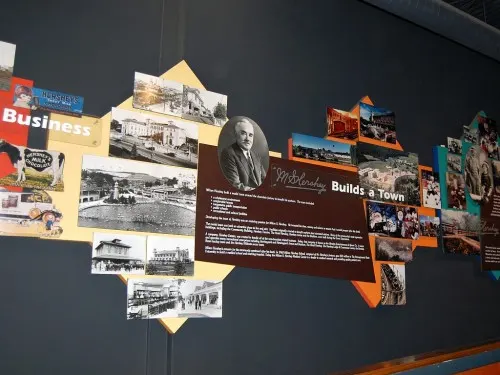 Then you get into little cars, and go on a ride that shows you how chocolate gets made. Complete with singing cows.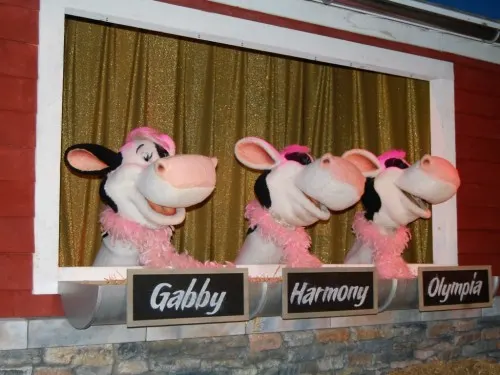 Did I mention that they make the ride smell like chocolate?
And you end, as all attractions and museums do, in the gift shop. Where you are surrounded by ALL THE CHOCOLATE THINGS.
Oh, and (you know), actual chocolate. Like "The Biggest Hershey Bar in the World" (a 5-lb bar of chocolate, that sadly did not come home with me).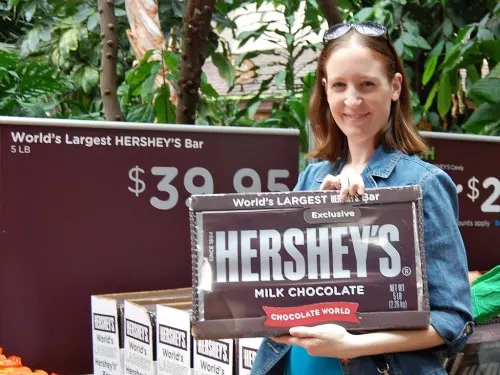 What did come home with me? A coffee mug. Filled with Hershey's Miniatures.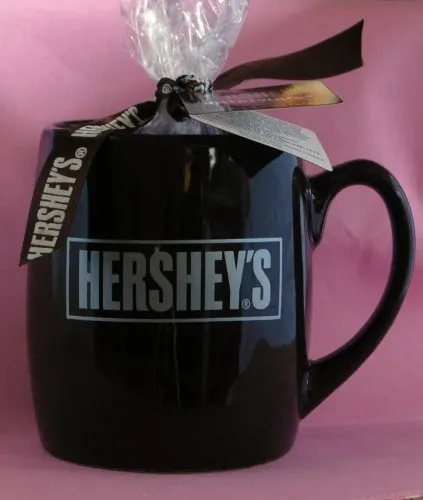 Now, I love me some milk chocolate bar. And white chocolate bars. Dark chocolate? I don't so much enjoy eating it in bar form. However, it lends itself VERY well to making dessert.
Dessert is generally not on the "Top 10 Things to Eat When Trying to Be Healthy" list. Thankfully, Cooking Light has TONS of recipes that allow you to indulge your sweet tooth without sending your diet too much off track. And what dessert could be better during the summer than ice cream?!?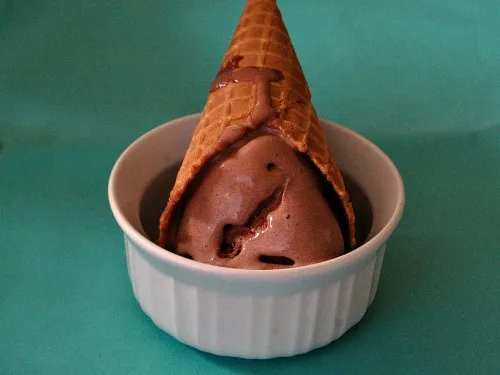 Cooking Light's Double Chocolate ice cream (which uses both cocoa powder and bittersweet chocolate) satisfied my sweet tooth, and my chocolate craving. Since it's so rich, a little goes a long way. I substituted the Hershey's Dark Chocolate bars for the bittersweet chocolate. What's the difference? Well, there's no officials definition of dark chocolate as there is for bittersweet. But generally, bittersweet is comparable to "extra dark," while semisweet is comparable to "dark chocolate." I doubt that swapping one form of chocolate for another throws off the nutrient content too much, so I've included Cooking Light's measurements below.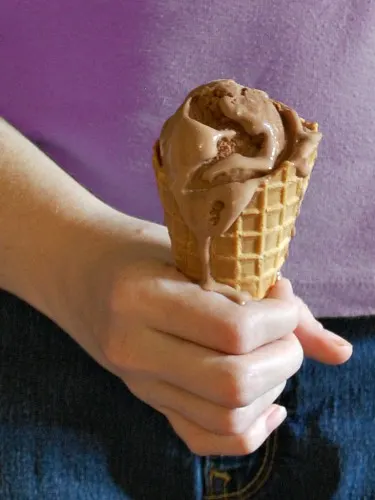 Recipe: Double Chocolate Ice Cream
Barely adapted from Cooking Light
Ingredients
1 ⅓ cups sugar
⅓ cup unsweetened cocoa powder
2 ½ cups 2% milk, divided
Yolks only from 3 large eggs (save whites for another use)
⅓ cup heavy cream
2 ½ ounces bittersweet or semisweet chocolate, chopped
Directions
Fill a large mixing bowl with ice water, and set it next to your stove top.
In a medium saucepan set over medium-low heat, combine the sugar and the cocoa powder with ½ cup of the milk and the egg yolks. Stir until uniform in consistency.
Stir in the remaining 2 cups of milk. Cook, stirring constantly, until a thermometer registers 160 degrees. Remove from heat immediately.
In a separate saucepan, scald the heavy cream (heat over medium flame just until small bubbles form around the edges). Reduce the heat to low, and add the chopped chocolate to the cream, stirring until smooth. Add the chocolate/cream mixture to the cocoa/egg/milk mixture, stirring until smooth. Place the entire saucepan in the ice water, so that the water comes up halfway on the saucepan. Stir the mixture occasionally, until completely cool.
Pour the mixture into the frozen bowl of an ice-cream maker; churn according to manufacturer's instructions (check your instruction manual). Spoon the ice cream into a freezer-safe container; place a layer of plastic wrap directly on the ice cream. Cover with the container's lid and freeze until firm, at least one hour.
Diet tags: Reduced fat
Number of servings (yield): 10 (½-cup) servings
Calories: 226
Fat: 9 grams
Protein: 4 grams
Disclaimer: This post was not sponsored by The Hershey Company. I did not receive any money or products in exchange for blogging about the museum.