Ring in the new year with this cranberry apple cider sparkler, a cocktail that combine sparkling wine with the winter flavors of apple and cranberry.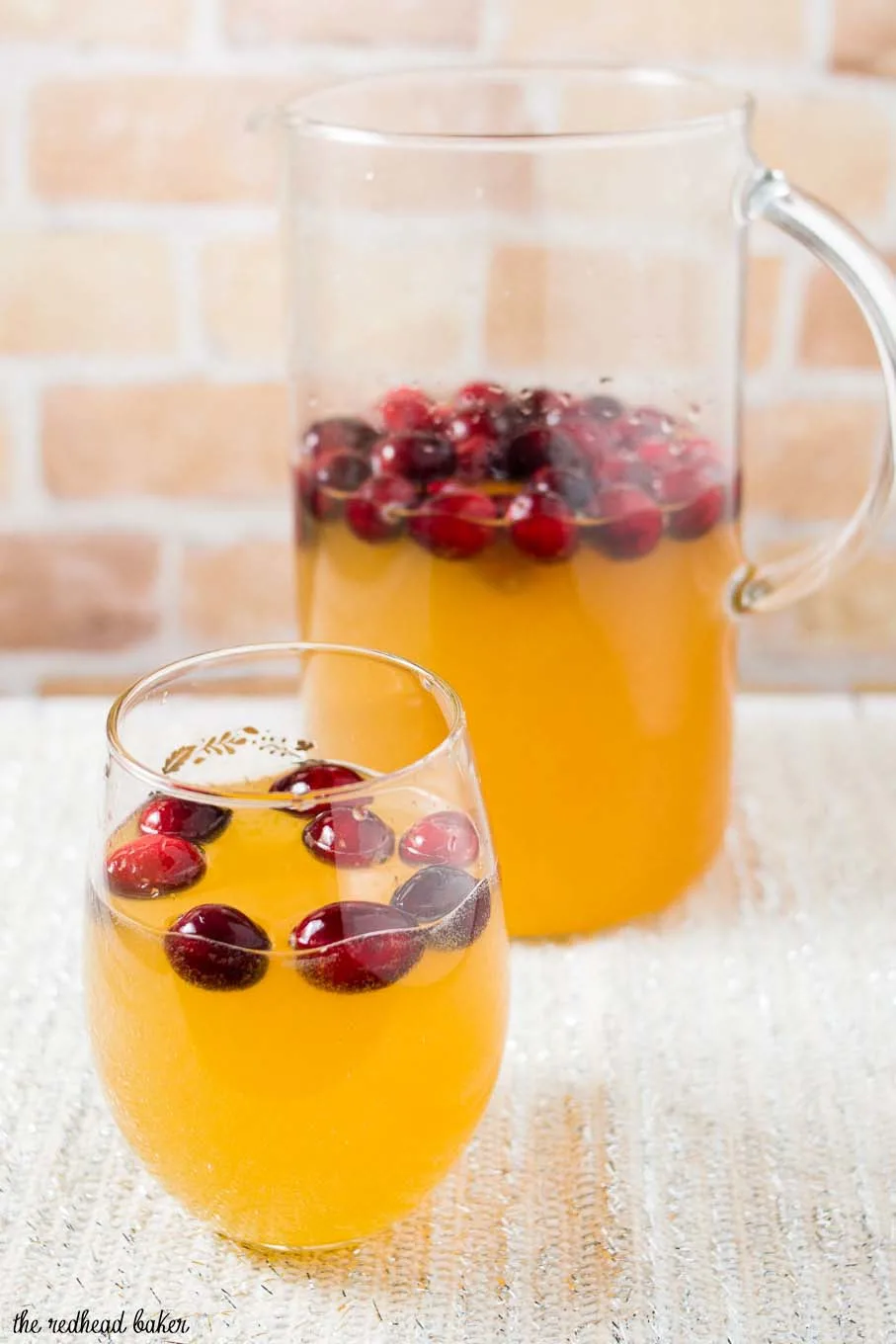 I hope all of my readers had a great holiday season! Whether you celebrate Christmas, Hanukkah, Kwanzaa, the solstice or another holiday, I hope you got to eat great food and spend time with loved ones.
We had a lovely Christmas. Santa brought Liam loads and loads of Legos, new Hot Wheels tracks, and a Storm Trooper hoodie. My husband got me a new lens for my Nikon DSLR camera, and I got him parts for the computer he's building.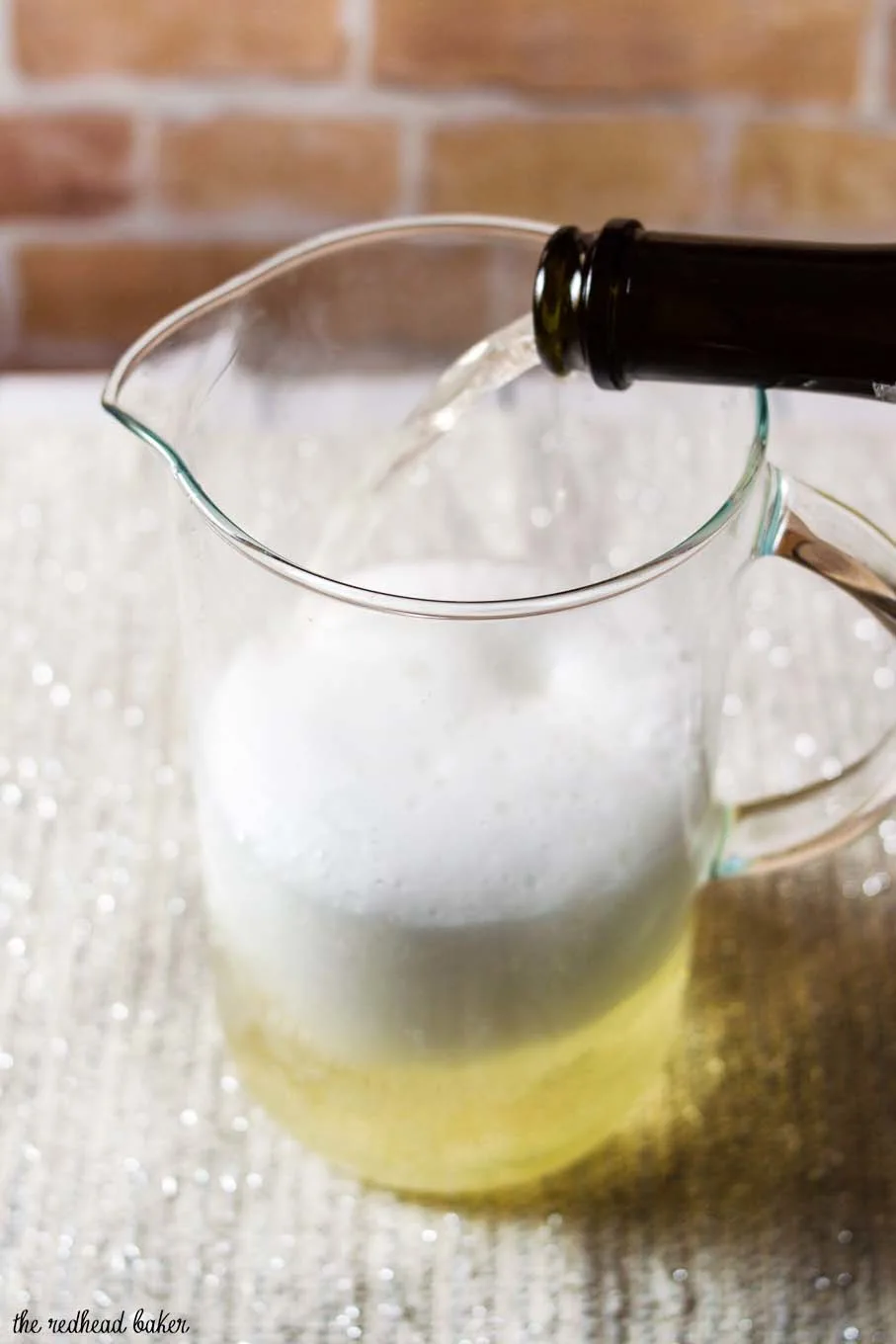 Now that the holiday rush is over, it's time to start thinking about New Year's Eve. We generally stick close to home. We take our son to see the Philadelphia fireworks over the Delaware River at 6 p.m., then head back home. After our son goes to sleep, we break out the alcohol, board games, and feast on a variety of appetizers — way more than are necessary for just two people.
As we're not really fans of champagne, sometimes we just drink our favorite red wine (Malbec), other times we will mix up some cocktails. But it just doesn't feel like New Year's without some kind of sparkling wine, so I decided to try making a moscato cocktail with some other seasonal flavors.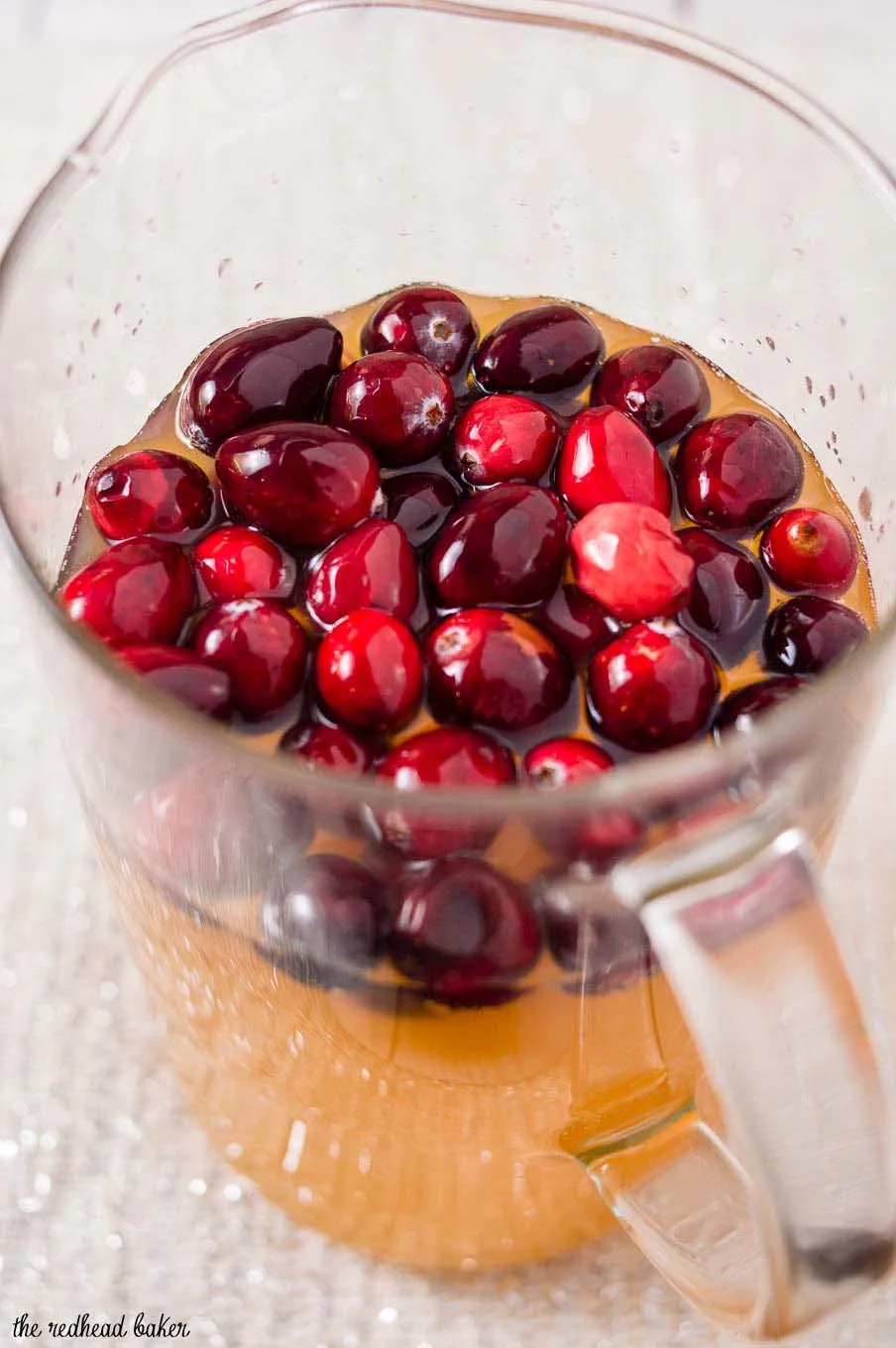 We loved the result. I started with fresh cranberries and apple cider. I gently warmed them together, to get the cranberries to infuse their flavor into the cider without bursting. Then I mixed the cranberry-cider with sweet Moscato D'Asti. I used Cupcake Vineyards, but you can use any brand you prefer, since most moscatos are sweet.
Of course, the sparkling wine will lose its bubbles if you try to make this too far ahead of time. You can make the cranberry-apple cider mixture up to 2 days ahead and store it in the refrigerator, but don't uncork the moscato until just before you're ready to serve. Pop open the bottle, mix with the cider, hand out the noisemakers and ring in the new year!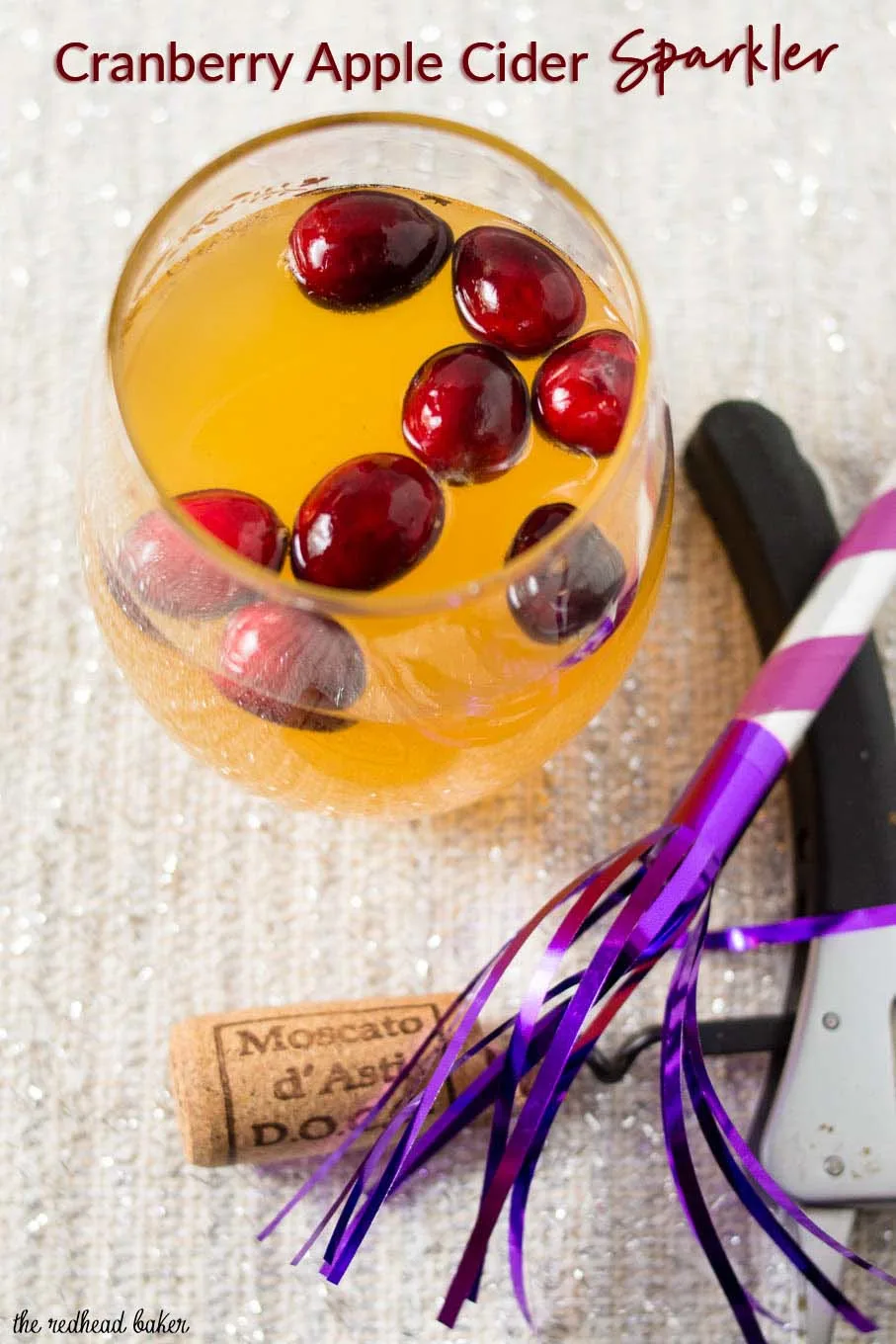 [amazon_link asins='B0771TWLG2,B01F1X6NCO,B003XVKNVO,B074RF4NBF' template='ProductCarousel' store='theredheadbak-20' marketplace='US' link_id='9bd5ea2d-ea9a-11e7-9aa1-e7ab7544f1ee']
Cranberry Apple Cider Sparkler
Ingredients
1 cup fresh cranberries
1 cups apple cider, plus more, to taste
750 mL sweet Moscato d'Asti
Instructions
Place the cider and cranberries in a small saucepan, and set the heat to medium-low. Bring just to scalding (you don't want the cranberries to pop), then turn off the heat and set aside to cool to room temperature.
Once the cider mixture is cooled to room temperature, refrigerate the mixture for at least 1 hour. Do not strain out the cranberries.
Once chilled, combined the cranberry-cider with the moscato in a tall pitcher. Stir to combine.
Check out more New Year's Cocktails and Mocktails!