Have a lot of holiday parties to attend? Homemade cranberry-orange bark gives your wallet a break, and provides your hostess with a delicious treat.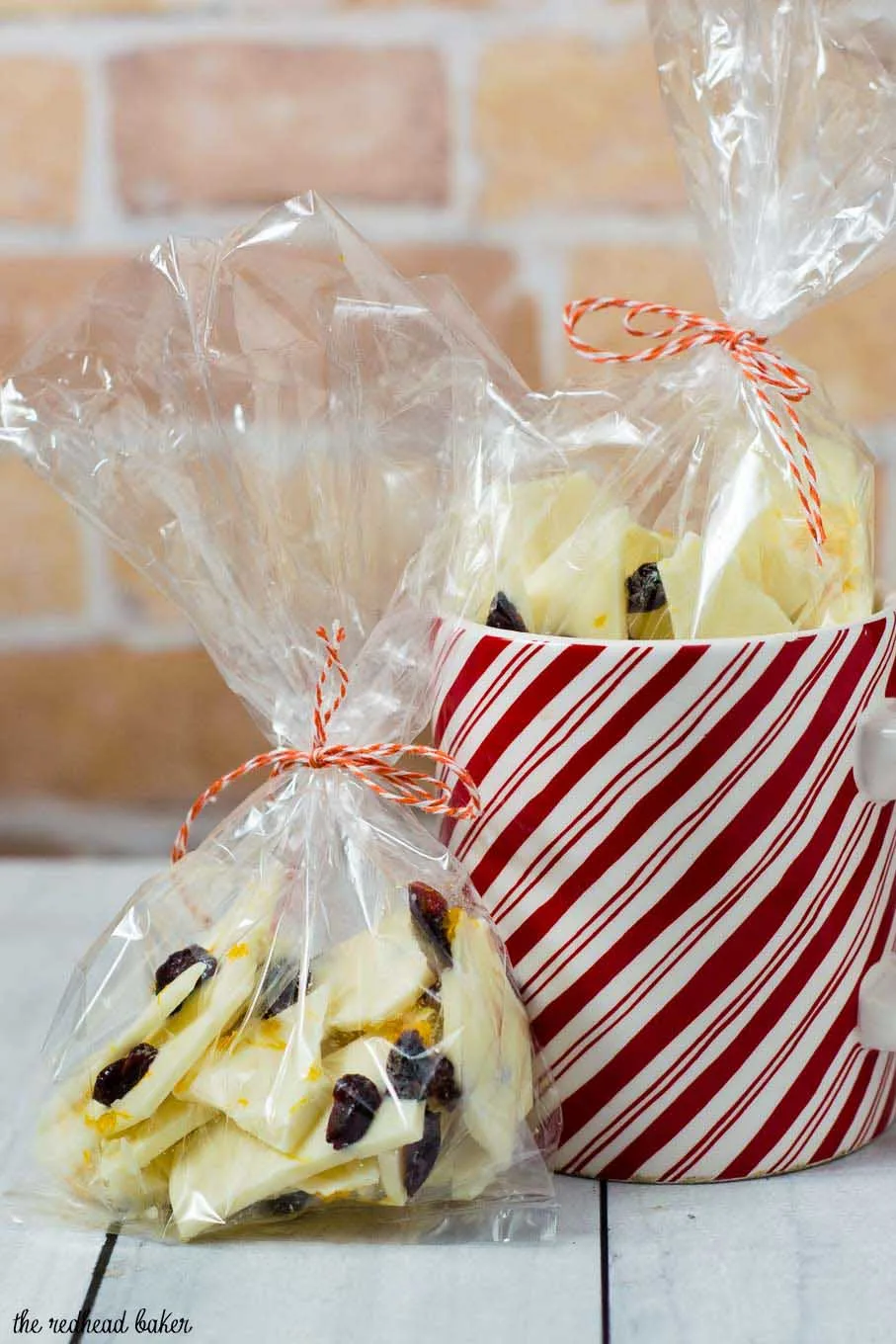 If you prefer to give homemade food gifts for the holidays, you know that some of those recipes take some time, such as infusing your own liquor or olive oil. That's why Ellen of Family Around the Table is hosting today's Food Gifts event, to ensure that you have enough time to make them.
This cranberry-orange bark doesn't take weeks to make, but if you want to go all out and temper your chocolate, you might want to give it a practice try before you make a batch to give away.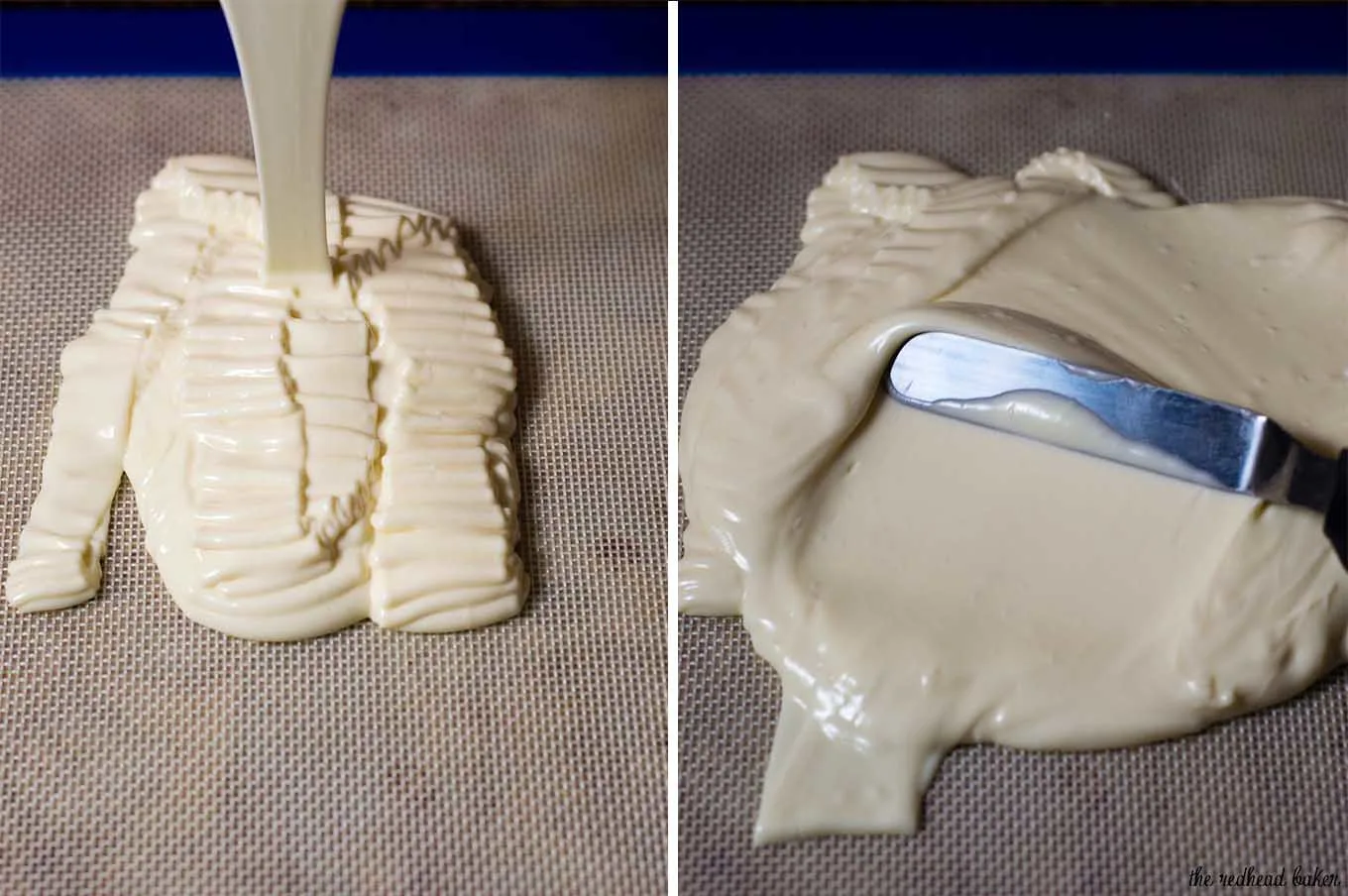 What is tempering chocolate? You know how when you buy a bar of chocolate, it has a nice snap when you break it? That's tempered chocolate. Tempered chocolate has a shiny appearance and melts smoothly in your mouth. It's what happens when the crystals of the chocolate are aligned the right way by taking it through something called a temperature curve.
There are two methods for tempering chocolate. The first is called "tabling," and requires a clean, cool surface such as marble. For that reason, it's not commonly used at home. The method I use at home is called "seeding," where most of the chocolate is melted, then additional chopped chocolate (the seeds) is added to the melted chocolate to raise the temperature, then all of the melted chocolate is warmed just a little more to reach the ideal temperature.
Now, tempering isn't technically required to make bark. However, as I mentioned, it does produce a smoother mouth-feel, and also makes it less susceptible to warmer temperatures. However, if you do decide to temper, you must use pure chocolate, either couverture wafers or bar chocolate commonly referred to as baking bars. You cannot use chocolate chips because they contain additional ingredients to help them keep their chip shape.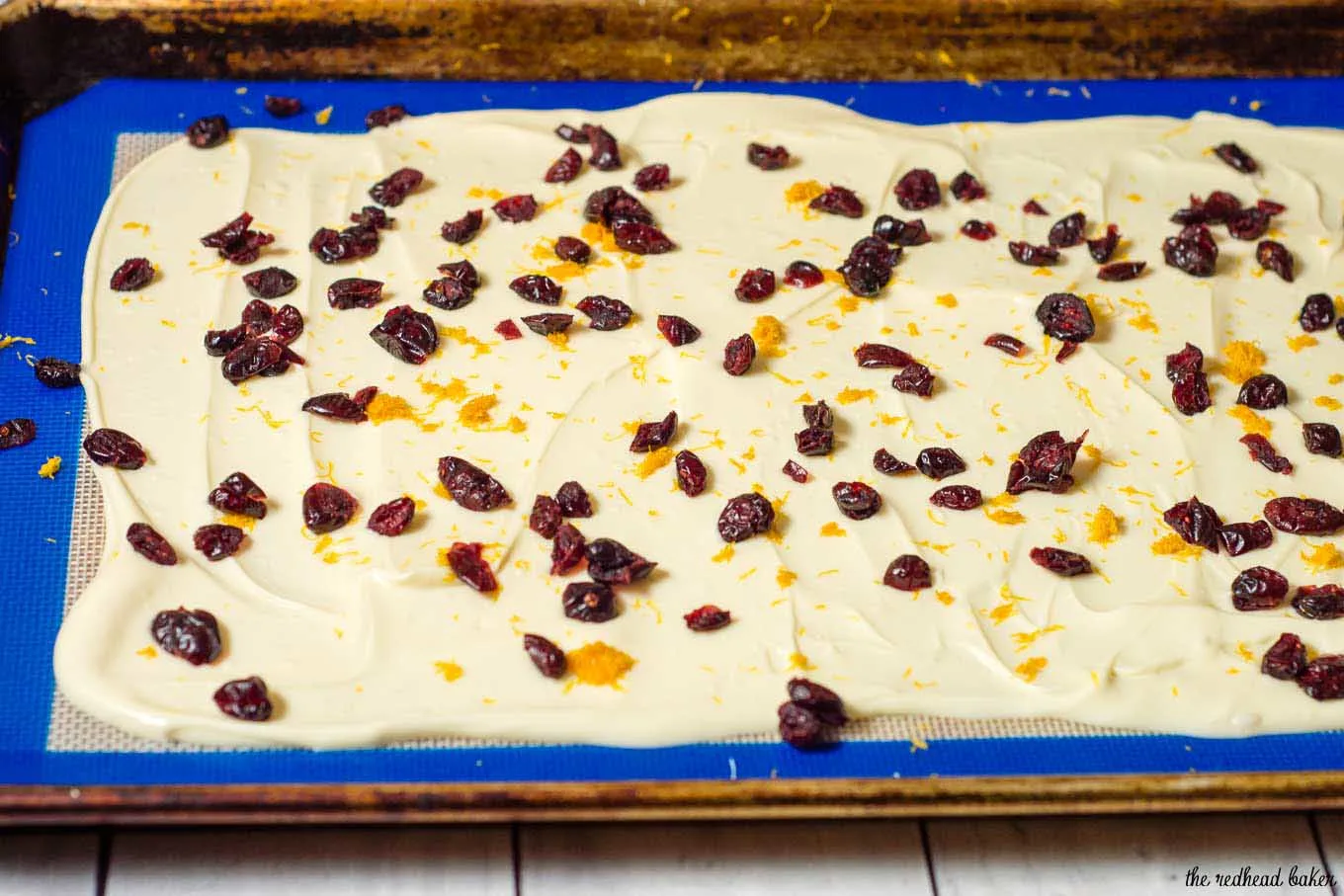 One of the best things about chocolate bark is how adaptable it is. Use any variety of chocolate you like. I chose white chocolate because I like how the cranberries and orange zest pop against the white background. You can also change up the mix-ins. Instead of cranberries and orange zest, add crushed candy canes and marshmallows, or dried cherries and almonds, or whatever flavor combination you like!
Once your bark is complete, if you've tempered your chocolate, it can be stored at room temperature. If you did not temper your chocolate, I recommend storing it in your refrigerator. Add a festive ribbon or baker's twine, a tag, and give as a gift to co-workers, party hostesses, or anyone you think might enjoy a festive treat.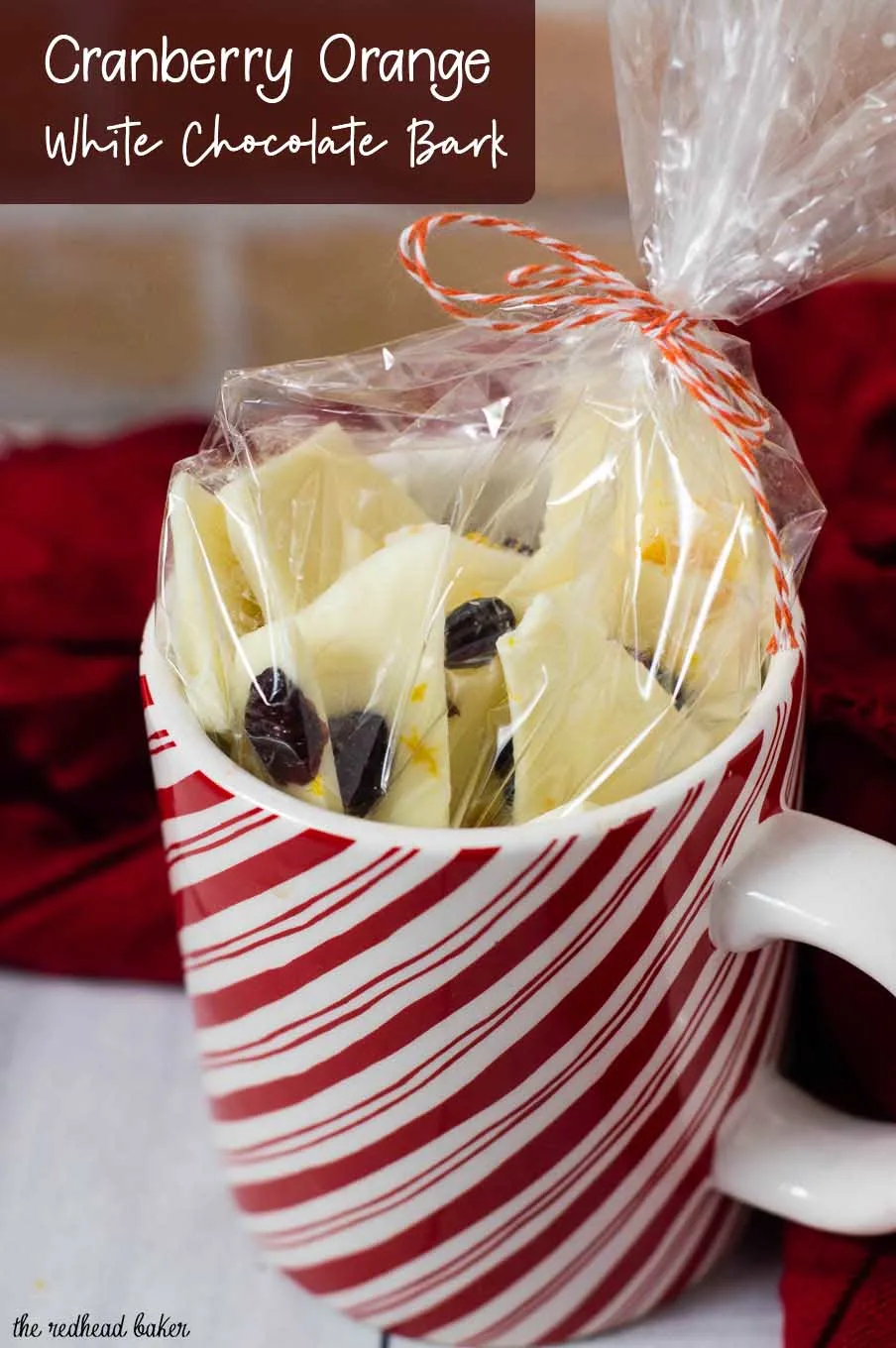 [amazon_link asins='B00H5WZ6FU,B00Y5VO6HS,B00004RGB7,B01IHHLB3W,B0000VLEU4,B018QOLTYM,B004BPQSJC,B007IT72YI' template='ProductCarousel' store='theredheadbak-20' marketplace='US' link_id='5755e6b4-c365-11e7-81b5-31507c590baf']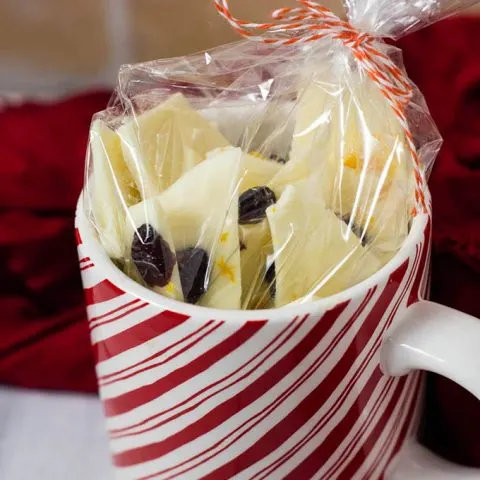 Cranberry-Orange Bark
Ingredients
1 lb couverture white chocolate, or white chocolate baking bar
½ cup dried cranberries
Zest of one orange
Instructions
Line a baking sheet with a silicone baking mat. Finely chop the chocolate and place two thirds of it in a bowl that fits over a double boiler.
Heat about an inch of water in the bottom of the double boiler over high heat just until it boils. Turn the heat off, and place the bowl containing the chocolate on top. Stir frequently, and once the temperature reaches 110 degrees, remove the bowl from the heat.
Slowly begin to add the remaining third of the chocolate to the bowl of melted chocolate, stirring constantly, until the temperature of the white chocolate reaches 83 degrees.
Place the bowl back on the double boiler (with no flame underneath) for about 5 seconds at a time, stirring slowly, until the temperature rises to between 85 and 87 degrees F. Your chocolate should now be tempered.
Pour the chocolate onto the prepared silicone baking mat, and use an offset spatula to spread it in an even layer approximately ¼ inch thick, leaving a ½-inch border at the edges of the mat.
Sprinkle the dried cranberries over the chocolate. Rub the orange zest between two sheets of paper towel to dry and separate the bits of zest, then sprinkle over the chocolate.
Set aside to firm in a cool room for a few hours or refrigerate for about 30 minutes.
Break the bark using a rolling pin or lift the fold the edges of the baking mat over on itself to break up the chocolate.
Place approximately 4.5 ounces of the cranberry-orange bark into 4 treat bags and tie with festive ribbon.
Don't forget to visit these blogs to get more ideas for #FoodGifts!