Shortbread cookies are a Scottish Christmas tradition. This version of the crumbly cookie is flavored with dried cranberries and orange zest.
Welcome to the second annual International Cookie Exchange hosted by Sarah from Curious Cuisiniere.
Today a group of cookie-loving food bloggers is sharing recipes for cookies from around the globe. Get ready to break out your mixing bowl, because these recipes are sure to inspire you to fill your cookie jar with cultural treats!
You can follow along on Twitter with the hashtag #IntnlCookies, and you can find these great recipes and more cookies from around the world on the International Cookie Exchange Pinterest Board.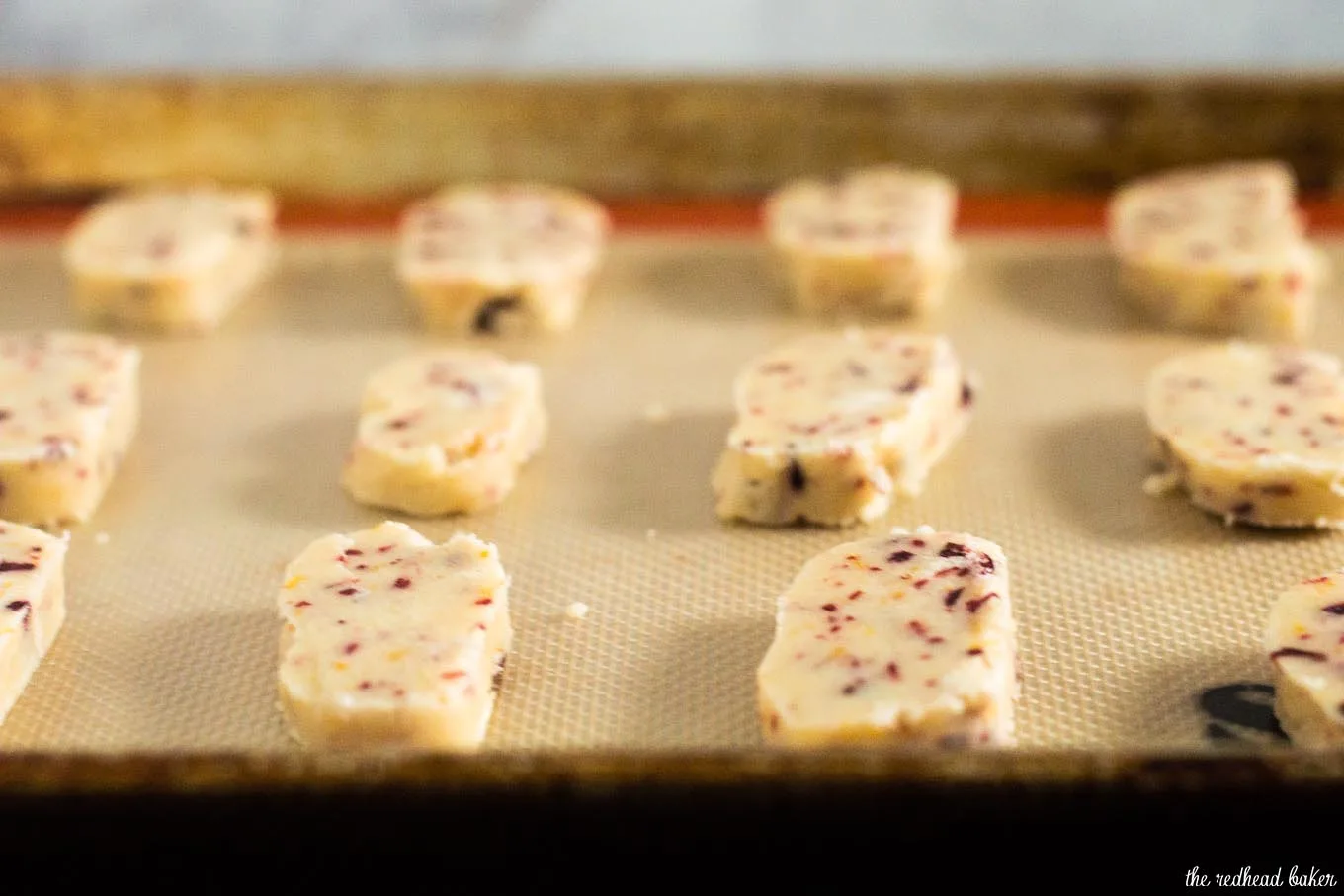 I've mentioned before that my heritage is Scottish and Irish, as if my red hair and Irish name didn't give it away already. When I was invited to participate in this International Cookie event, choosing a recipe was a no-brainer.
There's no more popular Scottish cookie than shortbread. While it is strongly associated with Christmas and New Years (some stores in the United States only carry it during the holiday season), shortbread cookies are enjoyed all year round in the United Kingdom.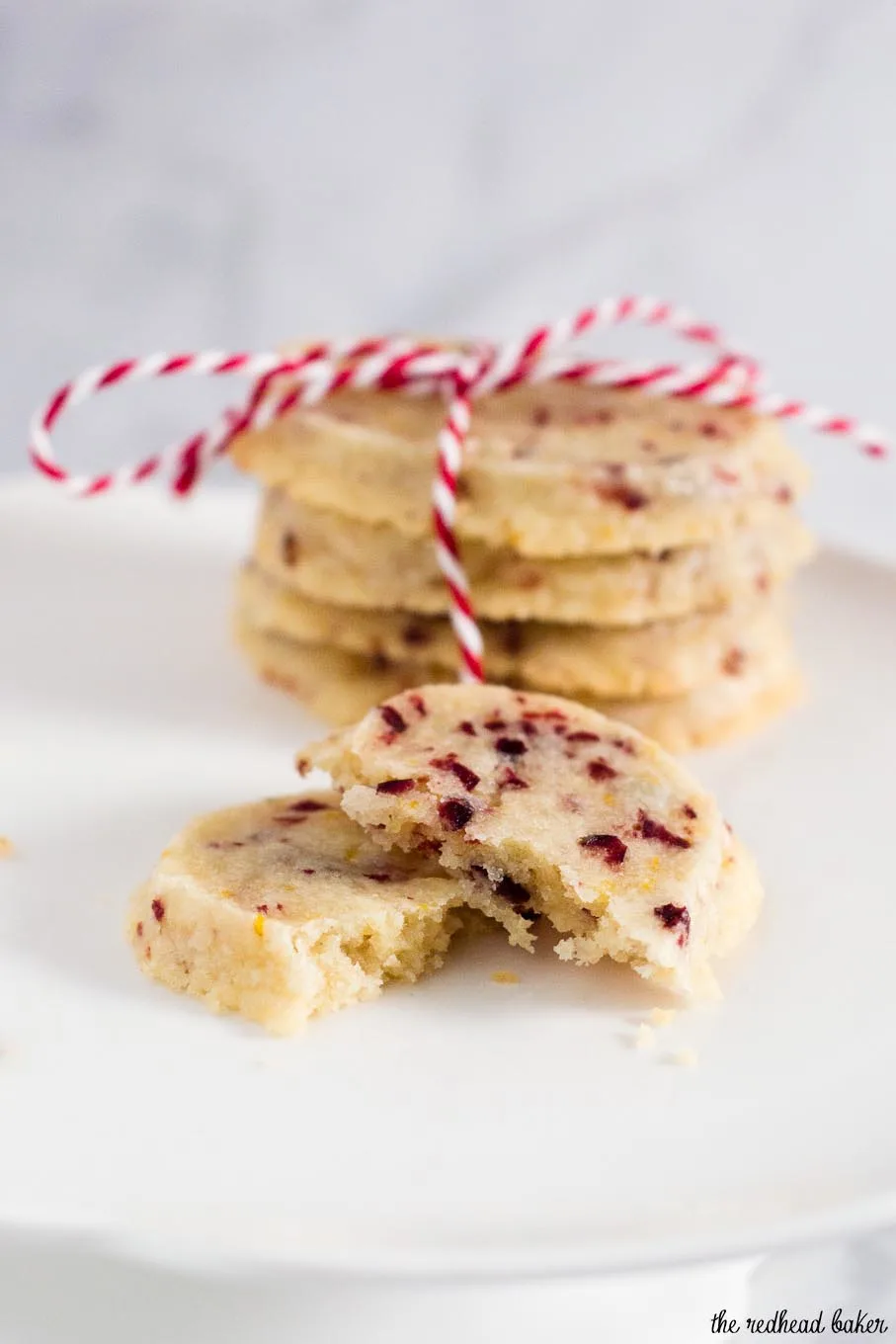 As one Scottish recipe website says, "There are as many recipes for shortbread as there are grains of sand at the beach." This cranberry-orange variation is based on a recipe given to me by my Scottish grandmother. British desserts are typically less sweet than those that Americans are used to, and these cookies definitely reflect that.
As I said, shortbread cookies are already considered a Christmas cookie, but I put an additional festive twist on them with the additional flavors of cranberry and orange. The dough can be made entirely in a food processor, but you can use a stand mixer if you don't have a food processor. Handle the dough as little as possible in order to ensure the characteristic tender texture.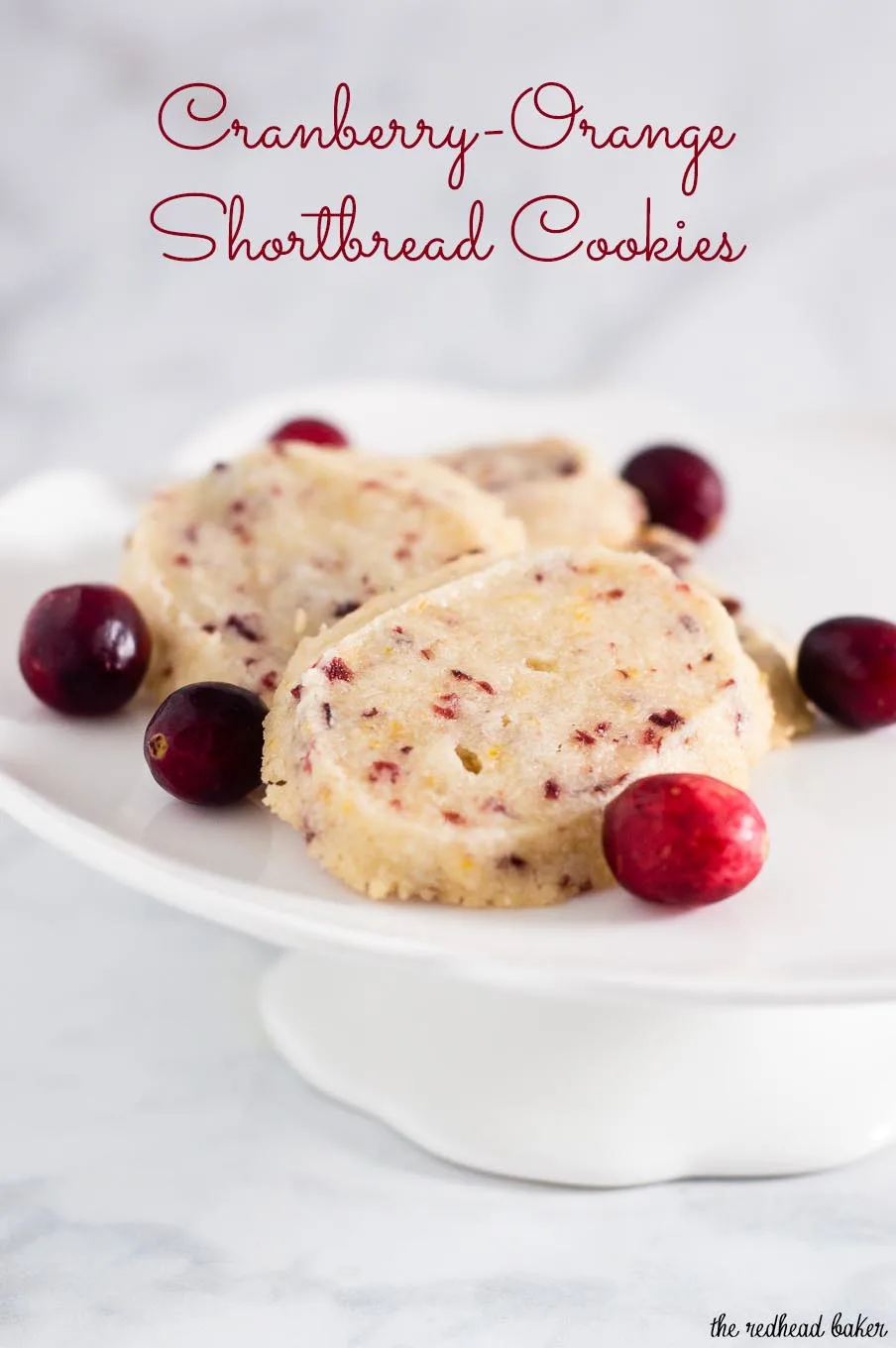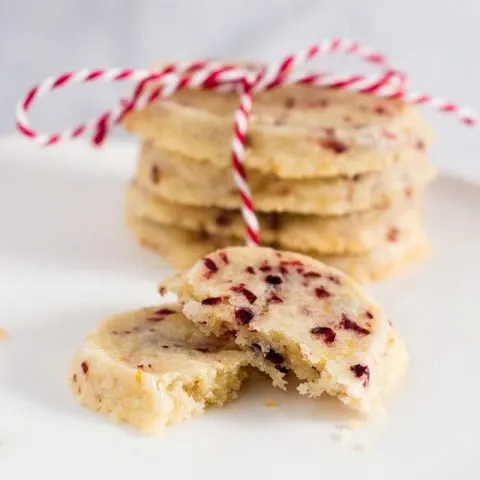 Cranberry-Orange Shortbread Cookies
Ingredients
½ cup dried cranberries, 2 oz
¼ cup sugar, 1 ¾ oz
2 ½ cups all purpose flour, 10 ⅝ oz
¼ teaspoon salt
½ light brown sugar
1 cup cold butter, cubed, 2 sticks or 8 oz
1 teaspoon almond extract
Zest of 1 medium orange
Instructions
Place the cranberries and sugar in a food processor and pulse a few times to chop up the cranberries (the sugar helps prevent the cranberries from sticking to the blade). Transfer to another bowl.
Add the flour, salt and brown sugar to the food processor and pulse a few times to combine. Add the butter and pulse until the mixture resembles fine crumbs.
Add the almond extract, orange zest and chopped cranberries to the food processor and pulse to combine.
Lay a sheet of plastic wrap on a flat surface. Scrape the cookie dough onto the plastic wrap and form it into a log about 2 inches in diameter. Refrigerate for at least 1 hour and up to overnight.
When ready to bake, preheat oven to 325 degrees.
Slice the log of cookie dough into ¼-inch thick rounds and place on a baking sheet lined with parchment paper or a silicon baking mat.
Bake for 10 to 12 minutes, or just until the cookies start to turn golden at the edges.
Cool on the baking sheet for 5 minutes, then transfer to a wire rack to cool completely.
Store in an airtight container at room temperature.
Adapted from my grandmother's recipe
Here's the #IntnlCookies Tray...
listed in alphabetical order of the cookies' country of origin