French onion stuffed mushrooms are a delicious appetizer with all the flavors of the classic soup in one bite.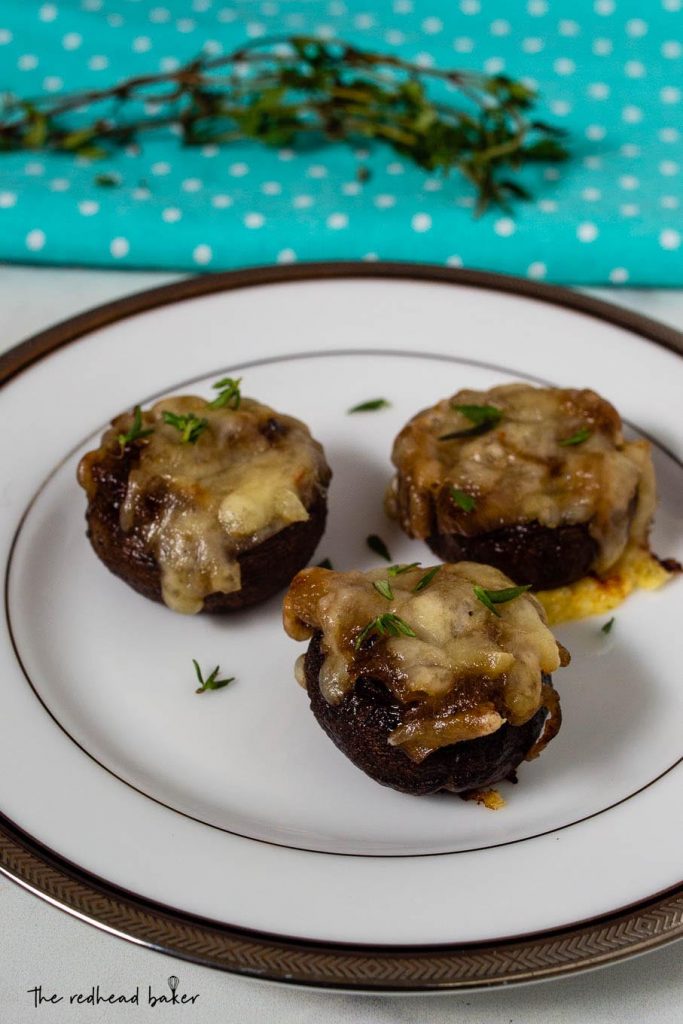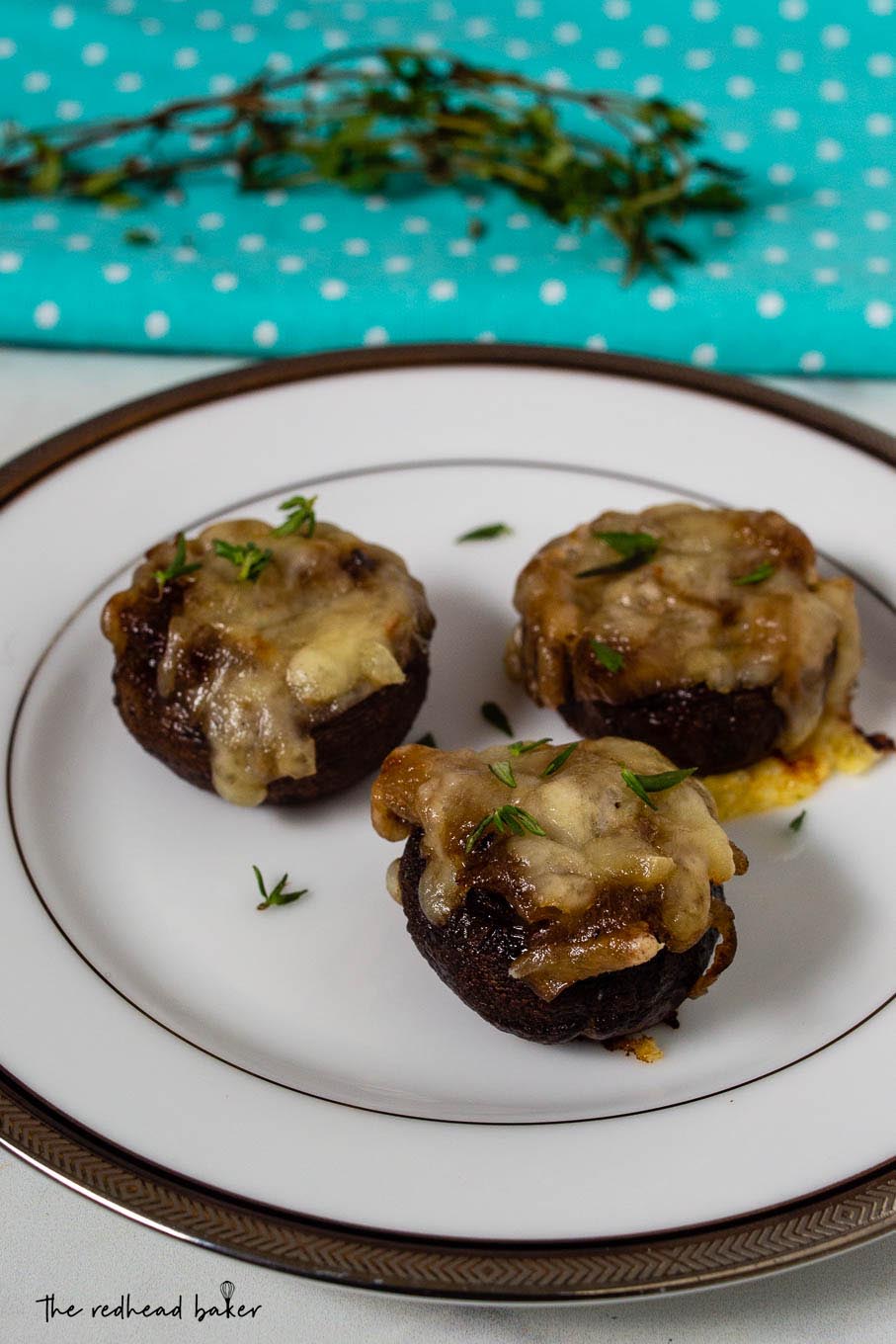 Hello, readers! I hope you all had wonderful holidays. We had an enjoyable Christmas. Our 7-year-old is still a firm believer in Santa, and was thrilled to receive two of the gifts that he had requested from Kris Kringle.
My husband got me a new Misen chef's knife, which I already love, and a new backpack just for carrying a camera body and several lenses, which is a big improvement over the small cross-body case I had up until now.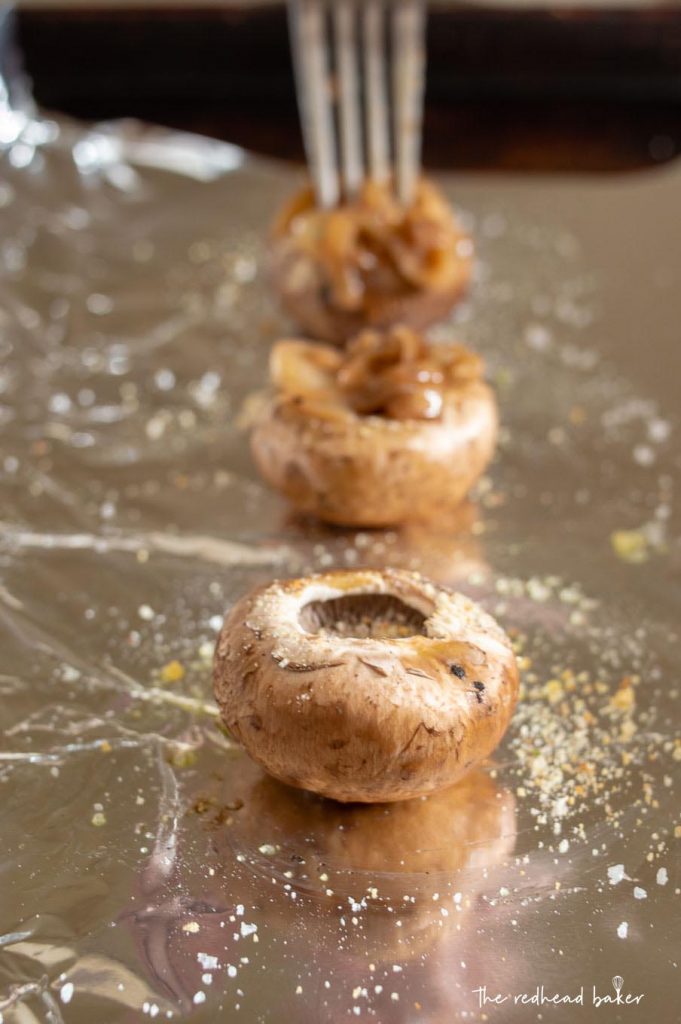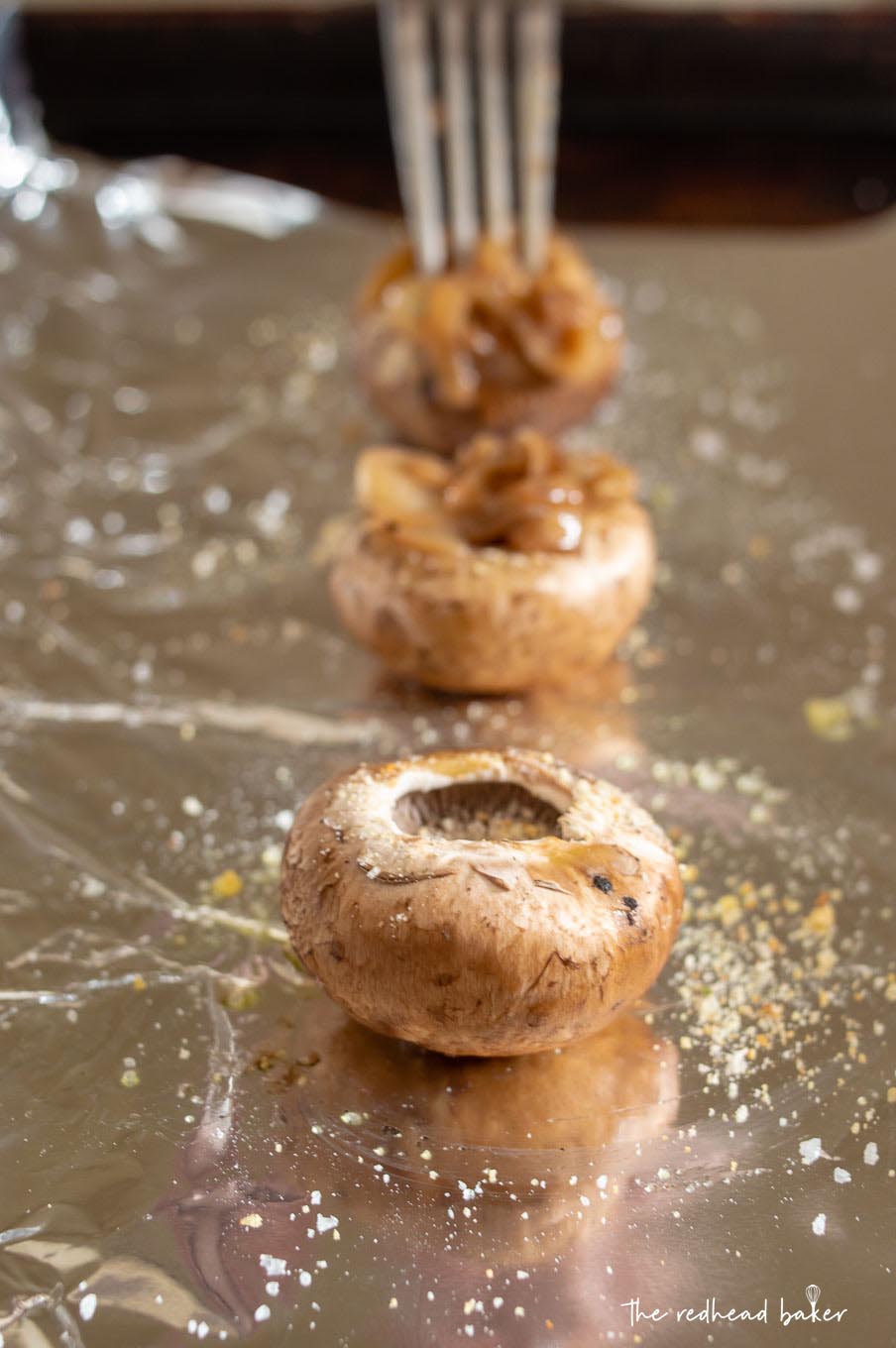 Now it's time to turn my attention to New Year's Eve. We typically have a quiet evening. We take our son to watch fireworks at 6 p.m. Then we come back home, watch movies, play board games, and eat appetizers.
Even though it's just the three of us (and technically, only two of us eat them), I typically make way too much food. There are just so many delicious recipes! One of my favorites are stuffed mushrooms.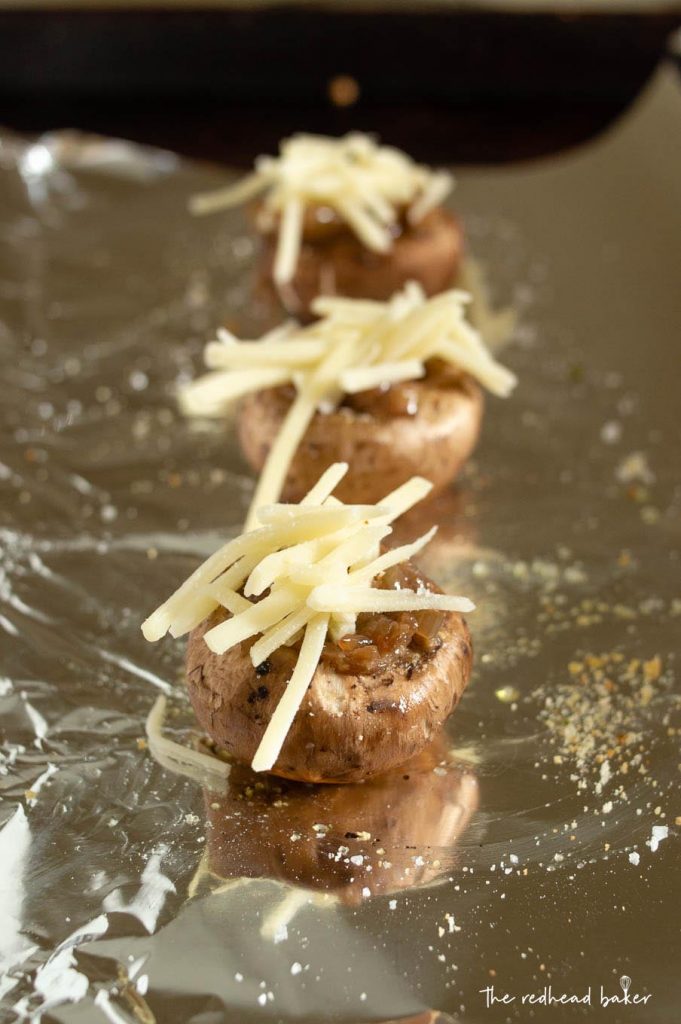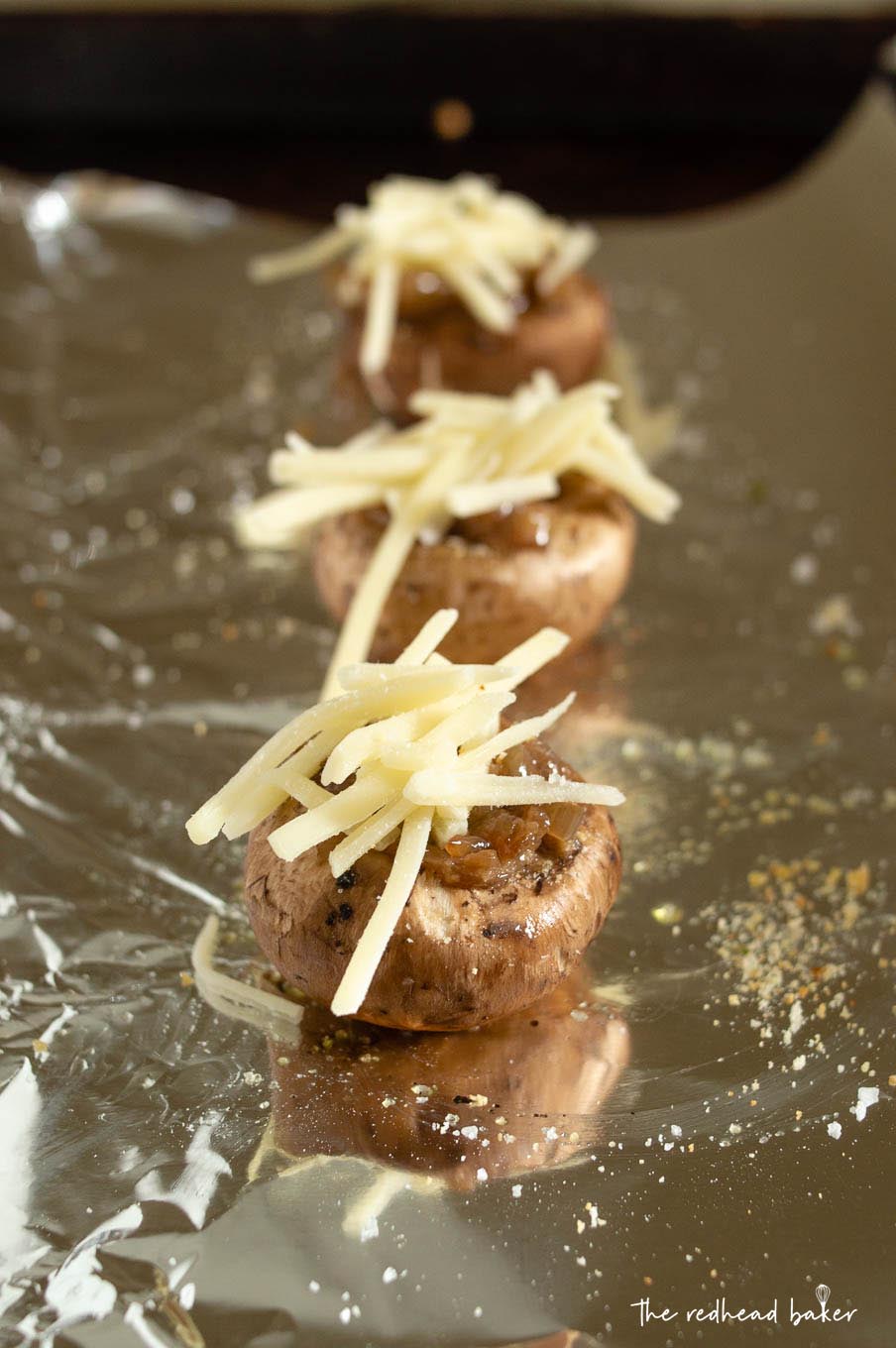 For one thing, they are pretty easy to make. Cook up some filling, stuff into mushrooms, and roast! And there are so many flavor variations. These mushrooms contain all the flavors of French onion soup: caramelized onions, beef stock, bread, and cheese.
Leave yourself enough time to caramelize the onions. There's no rushing that process! You can even make them a day of ahead of time, cool to room temperature and refrigerate overnight. Then, re-warm them int a saute pan before stuffing into the mushrooms.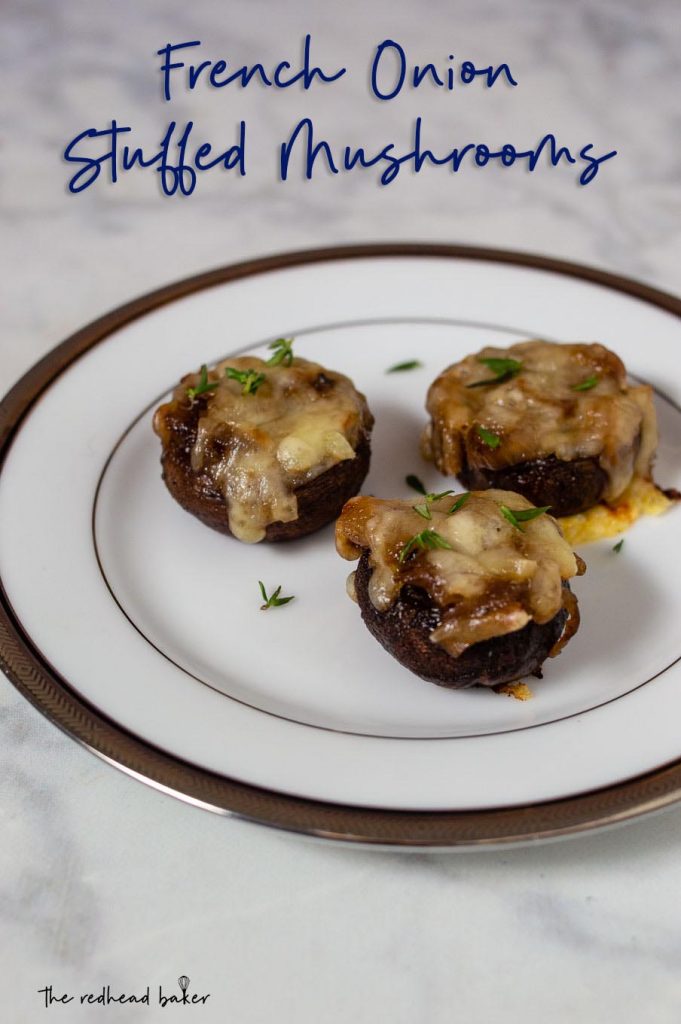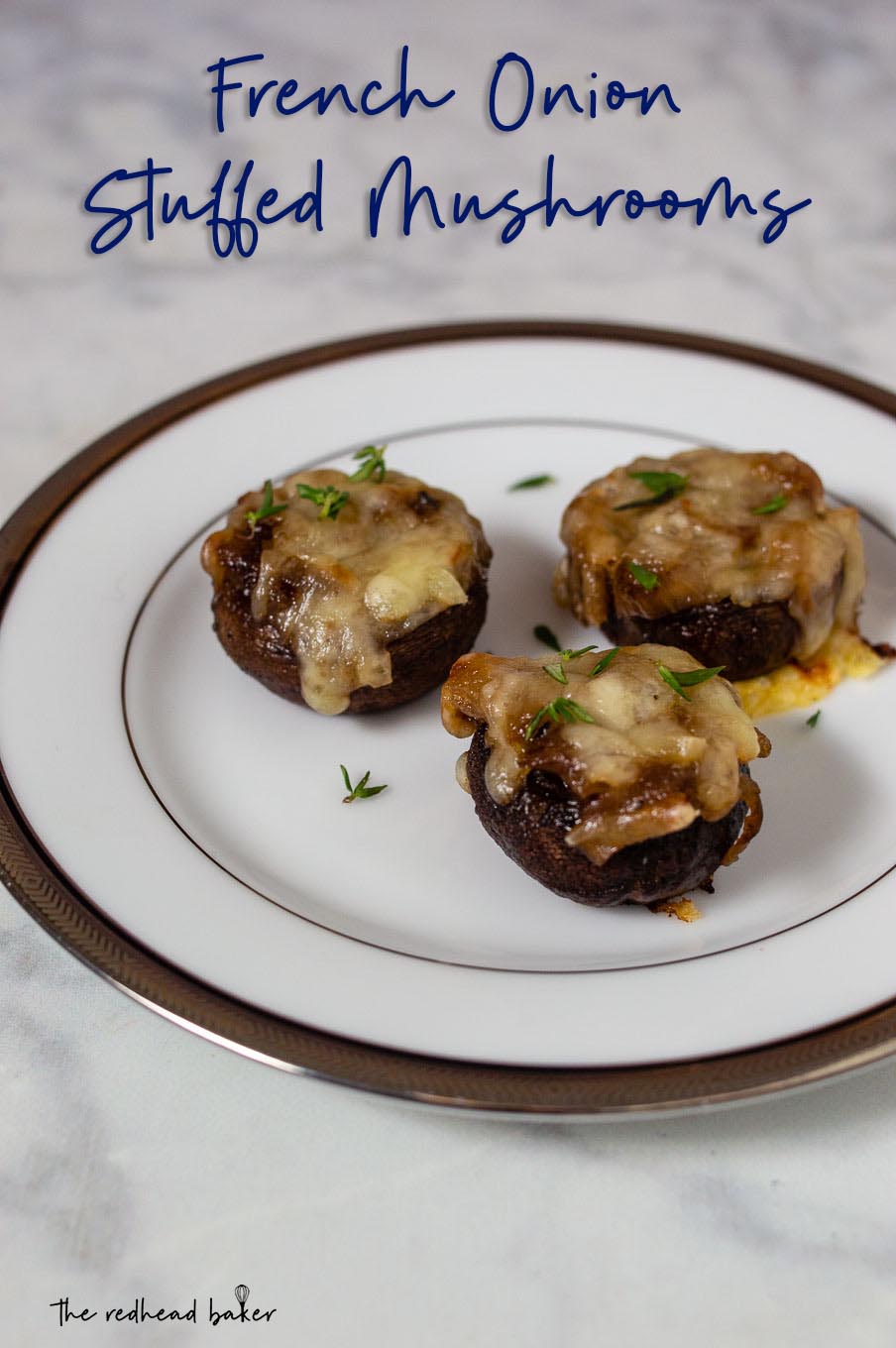 You might also like: