Have a taste of the tropics with a homemade frozen pina colada: a blend of ice, pineapple slices and juice, coconut cream and rum.
In honor of Mother's Day next weekend, today's Sunday Supper theme is "Mom's Favorite Recipes." My mom isn't a big fan of cooking, and even less a fan of baking. I've been asked on more than one occasion where my love of cooking and baking come from, and I really just don't know.
But one thing my mom does like making is cocktails, particularly of the tropical variety. My mom swears she was born in the wrong country. She loves everything tropical — steel drum music, tropical flavors, bright Caribbean colors. That's why, for my mom's favorite recipe, I chose a frozen pina colada.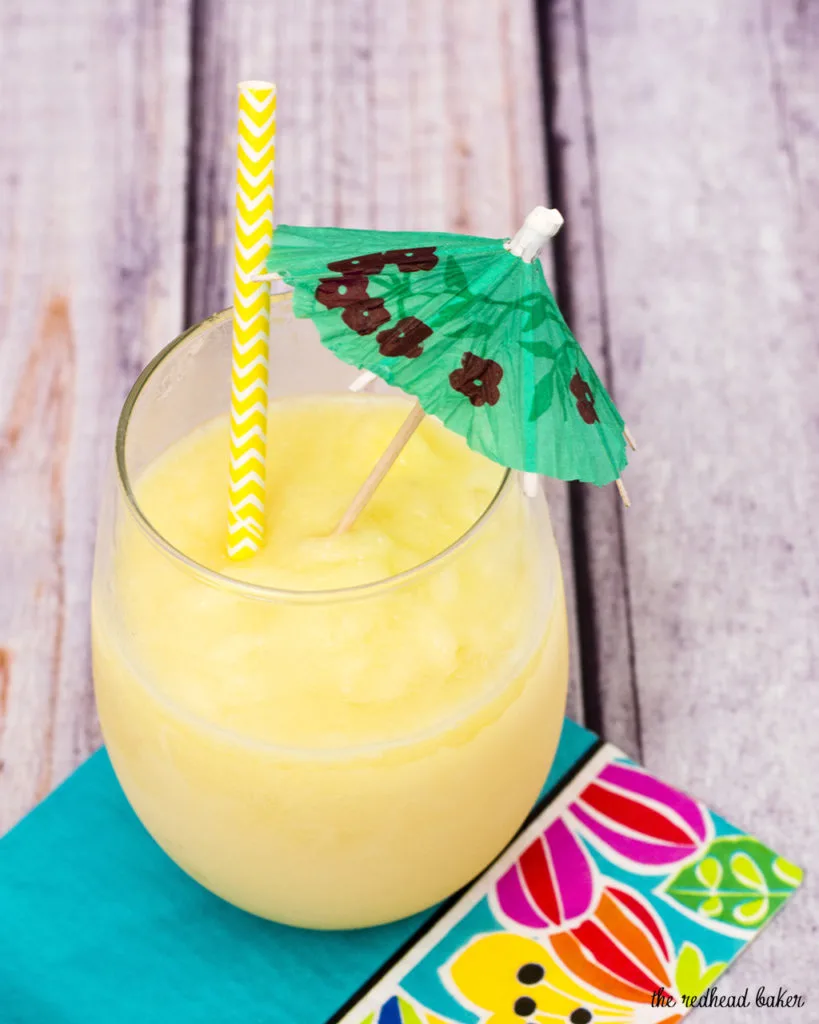 It's really quite simple, once you collect all of the ingredients. Fresh and frozen pineapple are fairly easy to find. I found pineapple juice in the juice aisle of my store, near the children's juice boxes and bottles of apple juice. If your local grocery store has an international aisle, check there for the coconut cream.
Chilling the glasses in the freezer keeps the drink mixture colder longer. Wrap a napkin around the class to keep from cramping your muscles from the cold. Drop in a paper umbrella and slip on a faux lei to really bring the tropics home!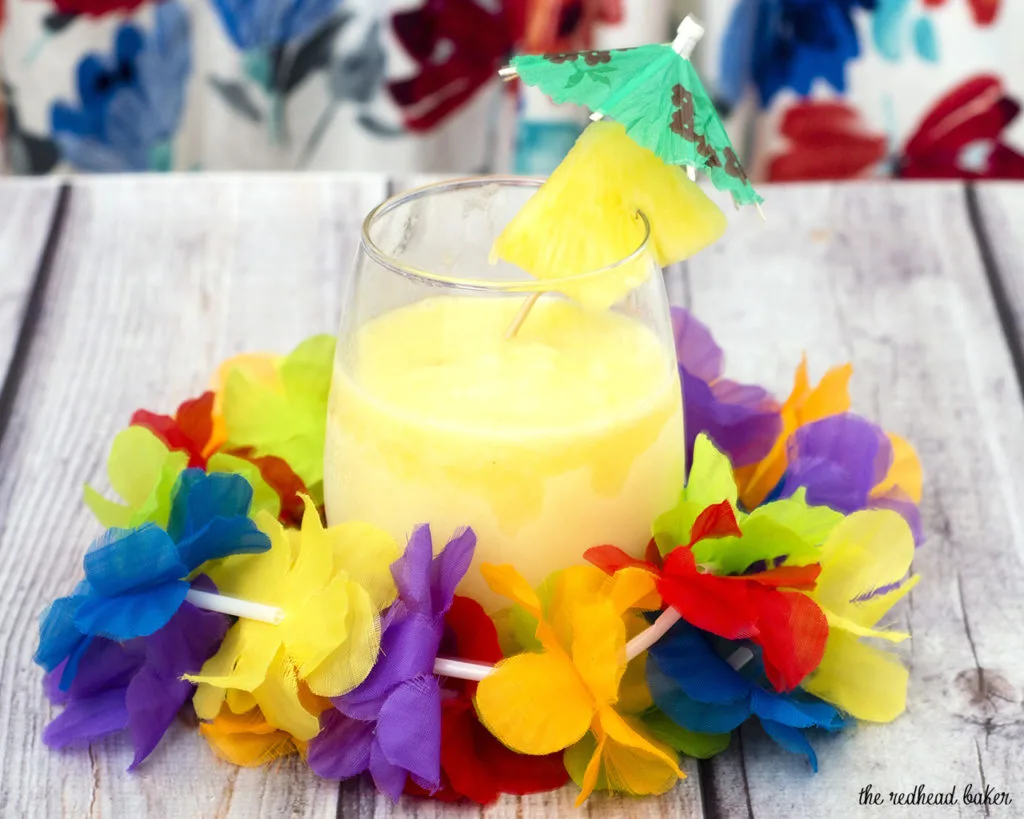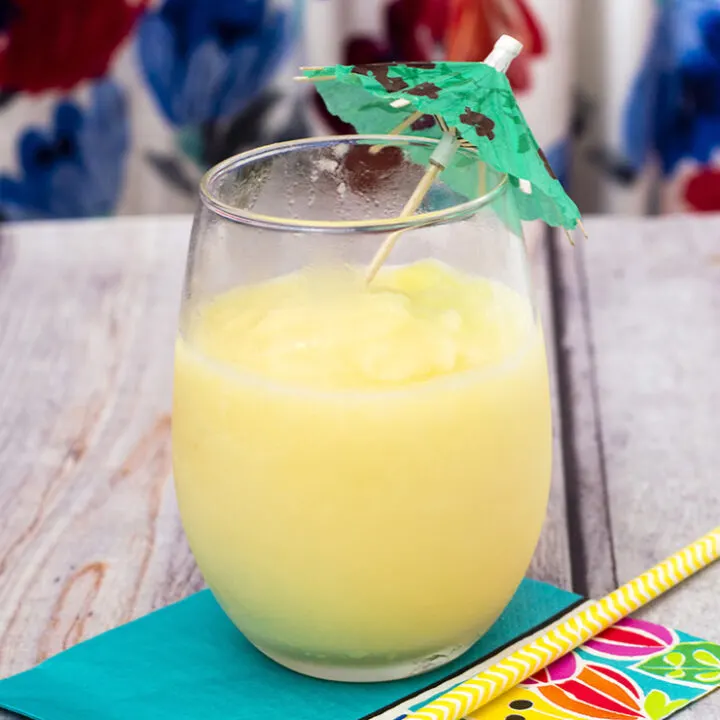 Frozen Pina Colada
Ingredients
1 cup crushed ice
½ cup diced pineapple, frozen
¼ cup pineapple juice
¼ cup coconut cream
6 tablespoon fluid white rum
Sliced pineapple, for garnish
Instructions
Place two cocktail glasses (stemless wine glasses or hurricane glasses) in the freezer to chill.
Place the crushed ice, frozen pineapple, pineapple juice, coconut cream and white rum in a blender. Blend on high speed until smooth.
Divide into the chilled glasses. Garnish with a slice of pineapple and serve immediately.
Adapted from Food Network
Discover more of the #SundaySupper Bloggers' Moms' Favorite Recipes!
Starters (Appetizers, Beverages, Breakfast):
Salads, Side Dishes, and Sauces:
Main Dishes:
Desserts: