Decadent, buttery brioche is a yeast dough enriched with eggs. Serve with a light spread of your favorite fruit preserves.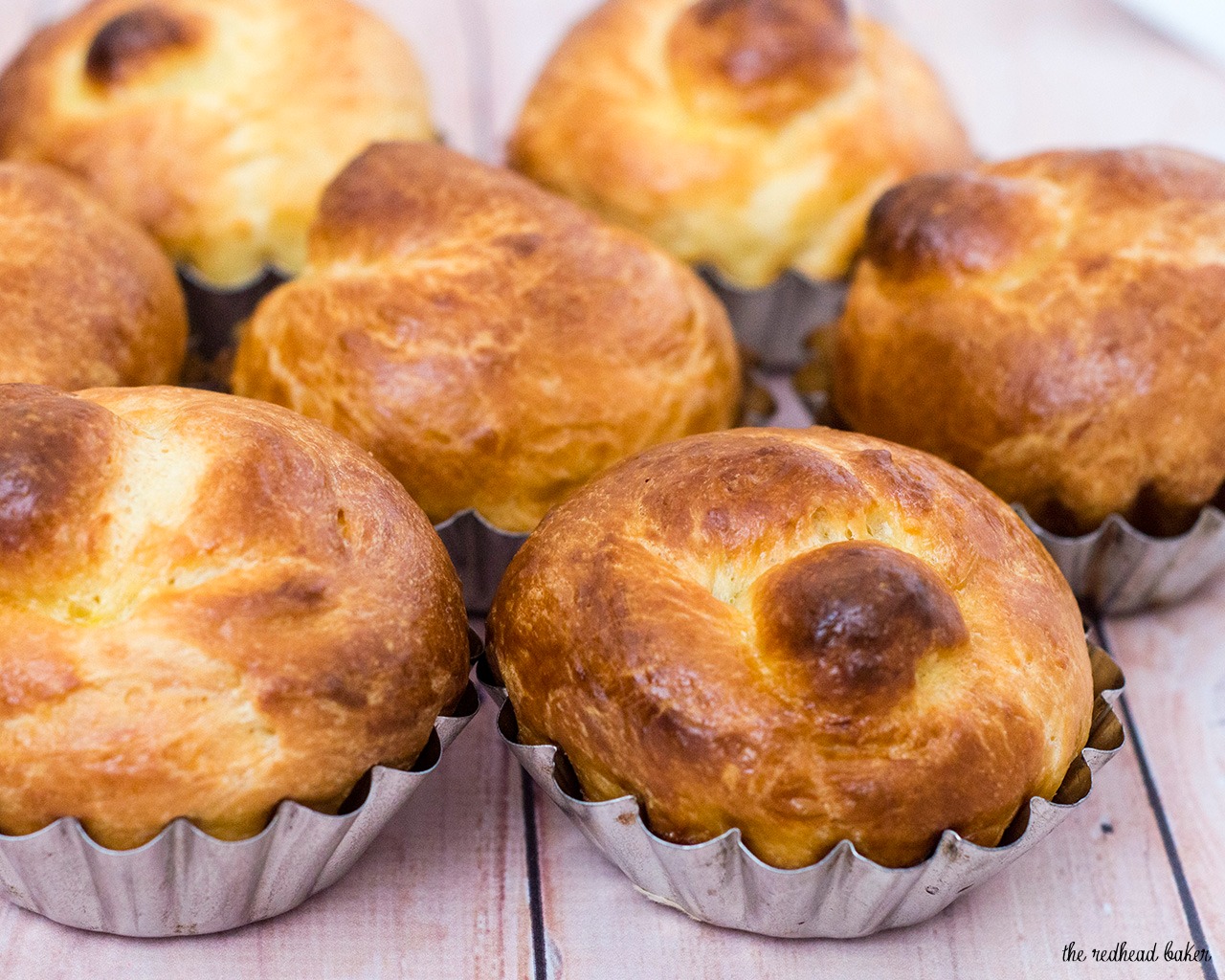 Welcome to the fourth annual #BrunchWeek hosted by Terri from Love and Confections and Christie from A Kitchen Hoor's Adventures. We are so excited to have you join us this year as we celebrate brunch and prepare for Mother's Day. Thirty-seven bloggers from around the country will showcase their best brunch dishes, from cocktails to cakes, breakfast breads, tarts, and quiche — there is something for everyone! Our amazing sponsors have donated some great prizes for the #BrunchWeek giveaway. Thank you so much, sponsors, for your generosity. We have an incredible giveaway below and we'd love if you would take a moment to read about it and what you can win!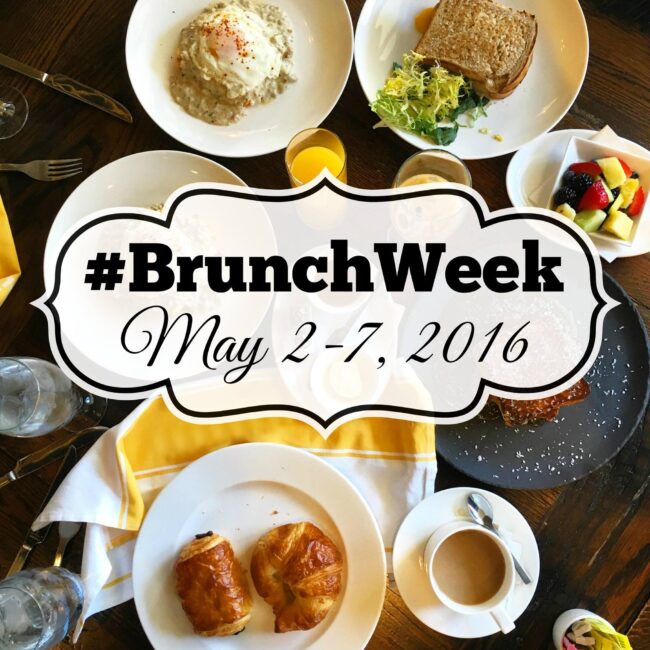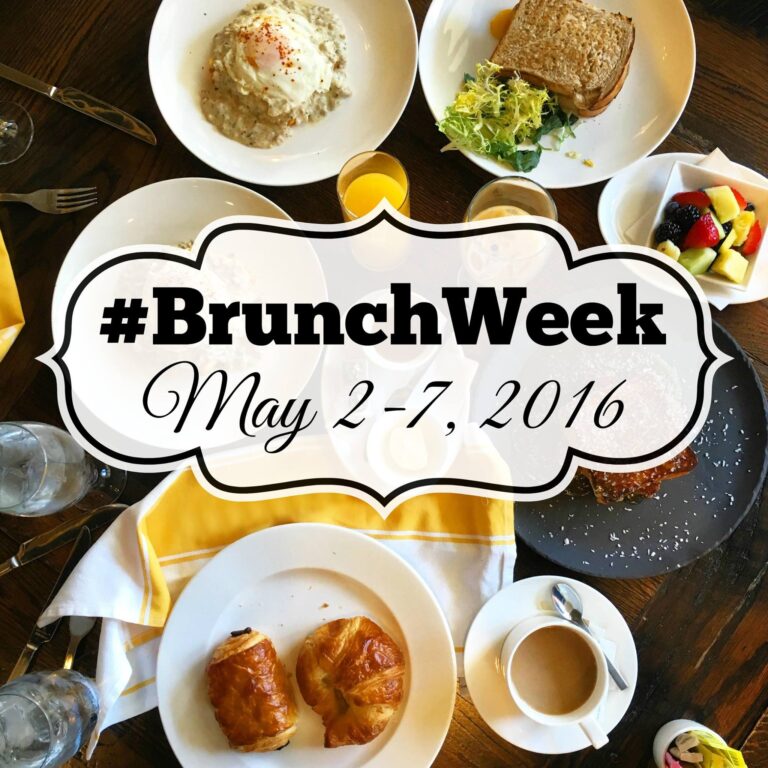 During my time in pastry school, our first "class" of the day was a 5-hour long session where we produced all of the goodies that were sold in the school's pastry shop and desserts for the restaurant. Each day we were assigned to a station: bread; cakes and muffins; cookies; restaurant; chocolate; decorating; or oven.
My favorite station was bread station. It was the busiest station, and time always seemed to pass faster when I worked the bread station. We made all kinds of bread: French baguettes, focaccia, pizza dough, a different flavored bread daily, and brioche.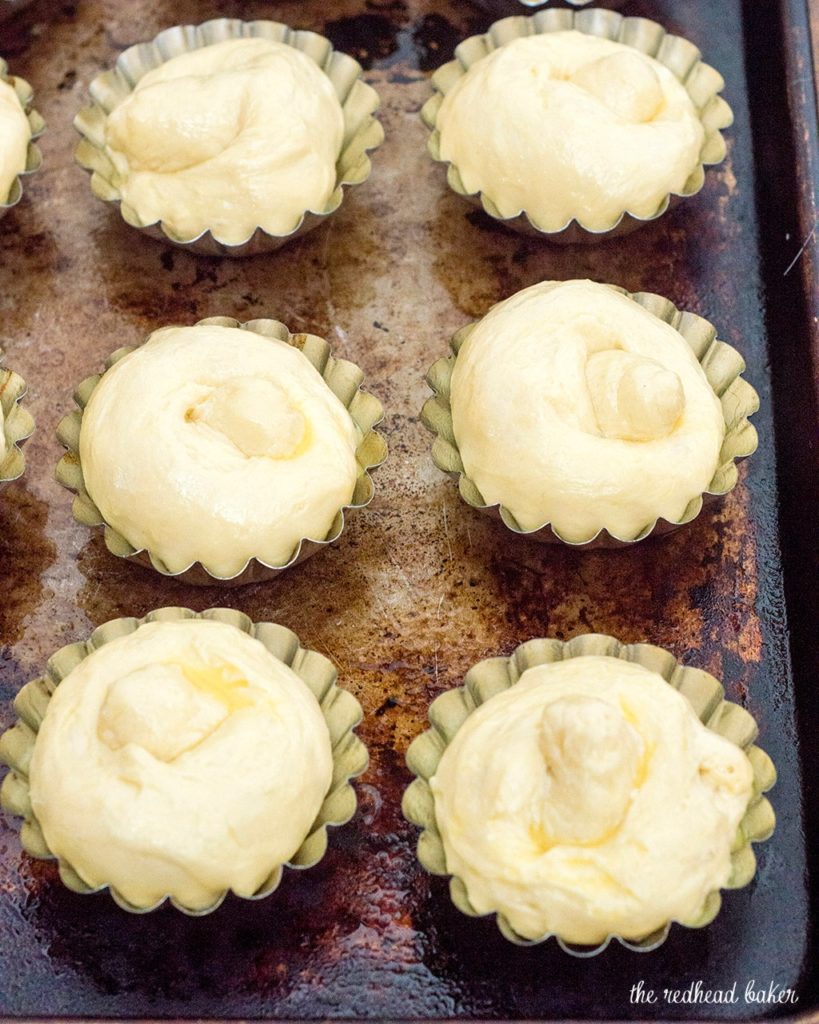 The brioche was amazing. The little knots of bread were so rich and decadent. I could have eaten one every single day, though my waistline would have paid for it. Brioche is a yeast bread that is enriched with eggs and butter. It can be baked in many different shapes: large or small brioche a tete (topknots), rolls, or loaves. Day-old loaf slices make the best French toast ever.
I know many people are not comfortable making yeast breads at home, but I hope you'll be ambitious enough to try it. The payoff is very worth it! This recipe comes from Peter Reinhart, a professional baker whose cookbooks contain step-by-step instructions for foolproof results. Besides, when using Red Star Platinum Yeast, there's no need to be afraid of working with yeast. It includes enhancers that strengthen your bread dough.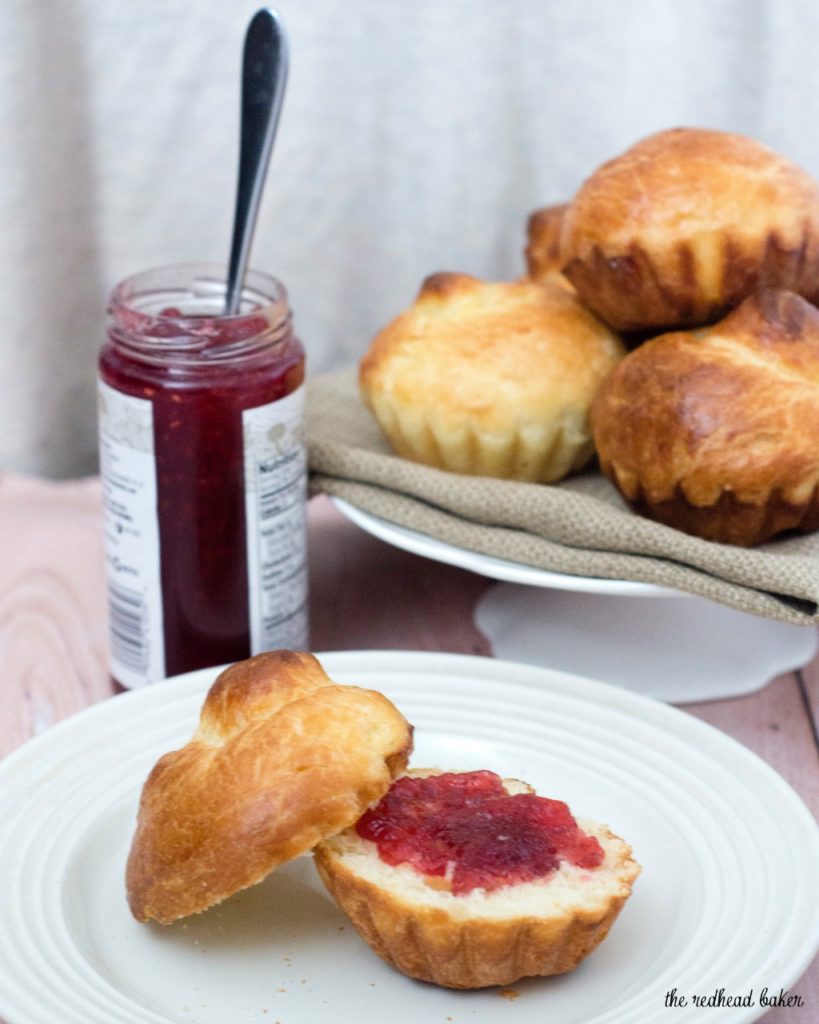 You will need brioche molds, which can be found in any kitchen supply store, or on Amazon. They may look like "unitaskers" (a kitchen tool that can't be used for any other purpose), but you can also bake muffins in these tins.
In addition, a thermometer ensures your liquid is not too hot or too cold; a bowl scraper is useful for scraping down the bowl during mixing; and I recommend using a silicone pastry brush for brushing on the egg wash. The egg wash is optional, but it is the secret to how restaurants and bakeries get a nice, shiny finish on their baked goods.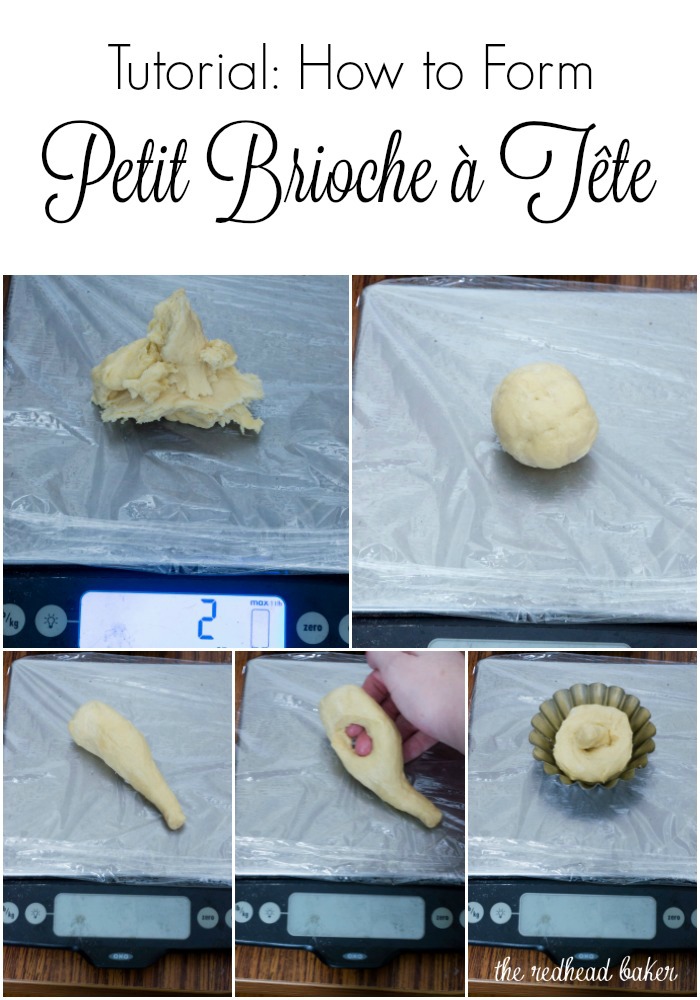 Forming the dough is not difficult. Divide the dough into 2-ounce portions. Roll them into tight little balls, then roll the balls into ropes that are thick at one end and thin at the other. Poke a hole with your finger through the thick end. Curl the thin end back toward the thick end, and push it through the hole to create a topknot.
Place the formed brioche with the topknot facing up into the greased baking tin.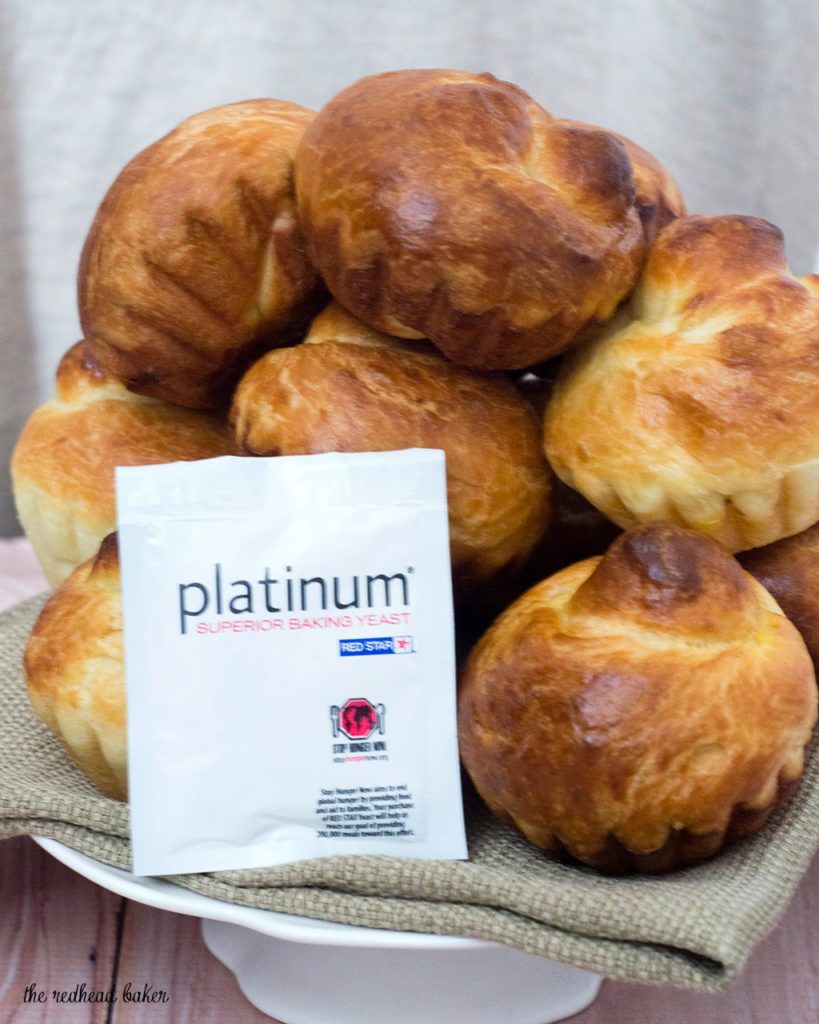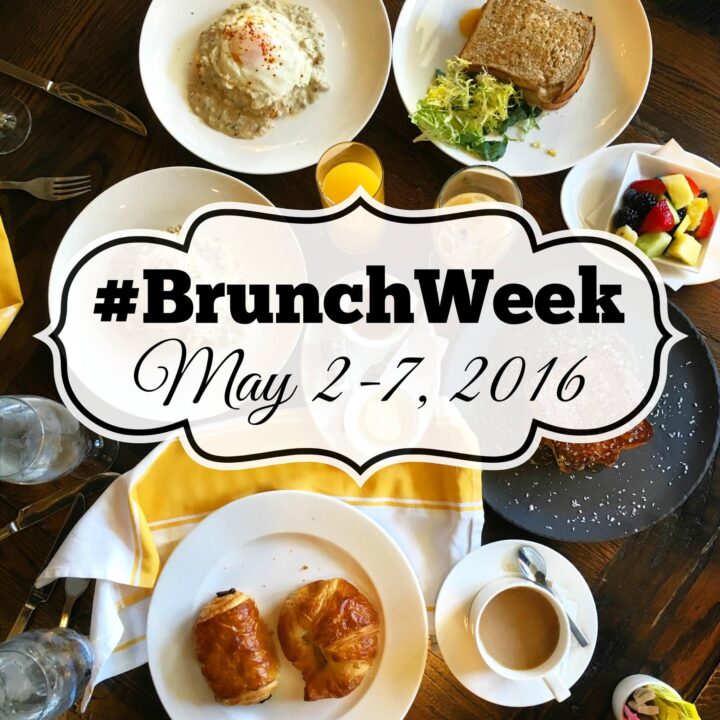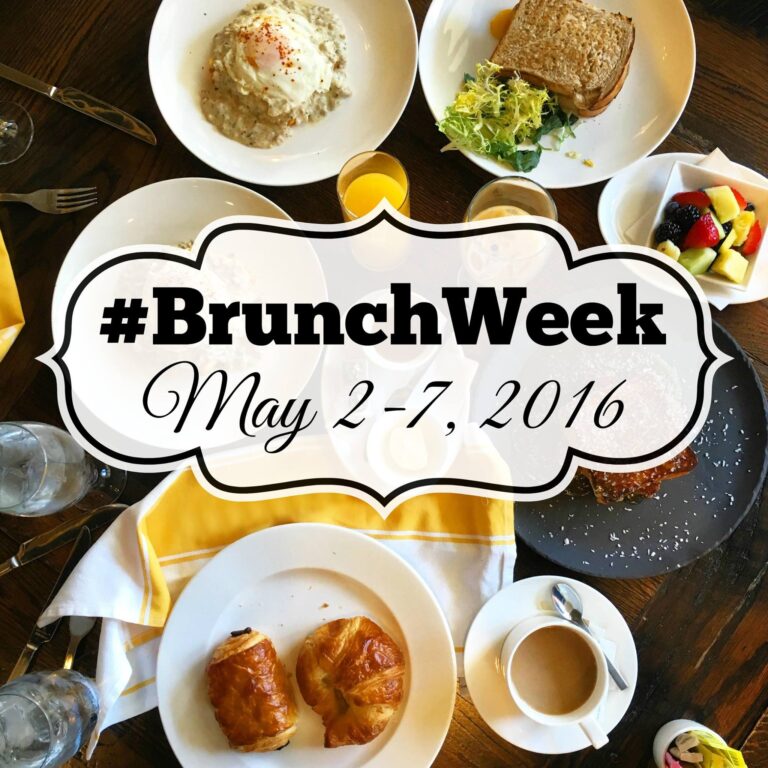 Mini Brioche
Prep Time:
12 hours
30 minutes
Total Time:
12 hours
50 minutes
This recipe calls for chilling the dough for at least 4 hours, or overnight. Take that into consideration when making the brioche.
Ingredients
For the sponge:
1/2 cup bread flour, 2 1/4 oz
2 1/4 tsp Red Star Platinum yeast, 1 packet
1/2 cup whole milk, lukewarm (90 to 100 degrees), 4 fl oz
For the dough:
5 large eggs
3 cups bread flour, 12 oz
2 tbsp Dixie Crystals granulated sugar
1 1/4 tsp salt
1 cup (8 oz, 16 tbsp, 2 sticks) unsalted butter, softened
For the egg wash:
1 large egg, beaten until frothy
1 tbsp milk or water
Instructions
In the bowl of a stand mixer, stir together the flour and the yeast.
Stir in the milk until all of the flour is moistened.
Loosely cover the bowl in plastic wrap and set aside for 30 to 45 minutes, until slightly bubbly.
Add the eggs to the sponge, and mix with the paddle attachment on medium speed until smooth. Scrape down the sides of the bowl.
In a separate mixing bowl, stir together the flour, sugar, and salt. Add to the sponge/egg mixture, and stir on low speed for 2 minutes. Let the mixture rest for 5 minutes.
Turn the mixer on to medium speed and begin to gradually add the butter, 4 tbsp at a time, to the dough, and beat until the butter is fully incorporated and scraping down the sides of the bowl before adding the next 4 tbsp.
Line a sheet pan with parchment paper or a silicone baking mat. If using parchment, mist lightly with nonstick baking spray. Scrape the dough onto the prepared baking pan and form into a rectangle roughly 6 inches by 8 inches. Cover with plastic wrap and refrigerate at least 4 hours or overnight.
Prepare 18 petit brioche a tete baking tins by spraying them with nonstick cooking spray and lining them up on two baking sheets.
Remove the dough from the refrigerator and divide into 18 equal pieces (or use a kitchen scale to divide dough into 2 oz portions).
Roll each portion into a ball, then roll the ball into a rope about 4 to 5 inches long, thin at one end and fat at the other.
Poke a finger through the fat end, and curl the thin end back toward the fat and push it through the hole.
Place each portion of shaped dough, larger side down, in the prepared tins.
If the dough becomes too soft to shape, place it in the refrigerator for 15 to 30 minutes, then continue.
Mist the tops of the brioche with nonstick cooking spray, and loosely cover with plastic wrap. Set aside to proof in a warm place for 1 1/2 to 2 hours.
After 1 1/2 to 2 hours have passed, prepare the egg wash by beating the egg with the milk or water until frothy.
Use a pastry brush to lightly brush the tops of each brioche with the egg wash. Spray the plastic wrap with nonstick spray, and replace loosely over the brioche. Let proof another 15 to 30 minutes, until the dough fills the tins.
During the final proof, preheat your oven to 400 degrees. Once fully proofed, place the baking sheets in the oven and bake the brioche for 15 to 20 minutes, until golden brown on top.
Remove the baking sheets from the oven and, using an oven mitt, remove each brioche from its baking tin. Place on a wire rack to cool at least 20 minutes before serving.
Store leftovers in an airtight container at room temperature, or freeze for up to 3 months.
Recipe from The Bread Baker's Apprentice by Peter Reinhart
Discover more #BrunchWeek recipes
BrunchWeek Beverages:
BrunchWeek Breads, Grains and Pastries:
BrunchWeek Fruits, Vegetables and Sides:
BrunchWeek Egg Dishes:
BrunchWeek Main Dishes:
BrunchWeek Desserts:
The Giveaway
Prize #1 Red Star Yeast is giving one winner an amazing baking set, which includes a mixing bowl, dough whisk, bamboo spatula, rubber spatula, instant-read thermometer, measuring cup, pizza cutter, tea towel, oven mitt, bench scraper, 'Knead to be Loaved' apron, 6 strips of Red Star Yeast, National Festival of Breads cookbook, and The New Artisan Bread in Five Minutes a Day hardcover cookbook
For more than a century, home bakers have trusted the high quality and consistent performance of RED STAR Yeast. Inspiring bakers from novice to professional, our goal is your baking success! Visit redstaryeast.com for hundreds of tried & recipes, baking tips and how-to videos. Better yeast. Better bread. Every time.
Prize #2 Dixie Crystals is giving one winner 1 case of 2-lb Extra Fine Granulated Sugar, a silicone baking mat, Dixie Crystal's My First Cookbook, and Dixie Crystals red ruffle apron.
About Dixie Crystals: Since 1917, Dixie Crystals® has been the South's choice for high-quality sugar and sweeteners. Our pure cane sugar products are all natural, non-GMO and provide consistently delicious results.
Prize #3 Cabot Cheese is giving one winner $50 assortment of Cabot Cheese, one Berghoff Cheese Knife and one Slate Cheese Board
Cabot Creamery Cooperative is a 1,200 farm family dairy cooperative with members in New England & upstate New York making all natural, award-winning cheeses & the "World's Best Cheddar."
Prize #4 Vidalia Onion Committee is giving one winner a Martha Stewart Knife Set, cast iron fry pan, cutting board, and fresh Vidalia Onions
About Vidalia Onions: Vidalia onions are unique to a very small region. In fact, they only grow within 20 counties in Georgia (which is also why they are the official state vegetable of Georgia)!
Vidalia onions were discovered back in 1930's, and just like back then, they are still planted, transplanted and harvested entirely all by hand! Vidalia onions are grown during the winter months, and are only available in stores between April and September, making them a true seasonal specialty. In order to grow great tasting Vidalias, and to give them their characteristic sweetness, they must be grown in a sandy soil mixture that is low in sulfur (sulfur in soil is what gives onions their hotness). Because of this sweet flavor, Vidalia onions are incredibly versatile and can be used in any sort of dish; grilling, baking, appetizers, sandwiches, casseroles, and yes, even sweet desserts. Each year, approximately 5-million 40-pound boxes are shipped out around the entire country - now that's a lot of onions!
Prize #5 Sage Fruits is giving one winner a Ninja® Mega Kitchen System® with Slicing/Shredding
Sage Fruit Company is a premier grower/shipper of apples, pears and cherries. Not only are they focused on healthy products, but also on helping kids get excited about healthy eating through their free Kids in Force program that helps kids eat more nutrition and get more physical activity.
Prize #6 Nielsen-Massey Fine Vanillas & Flavors is giving one winner a set of their pure flavors: 2-oz each of Orange, Lemon, Peppermint, Almond, Chocolate, Coffee, Rose Water, and Orange Blossom Water.
Nielsen-Massey Vanillas has been crafting the world's finest vanillas and flavors since 1907. Each of Nielsen-Massey's all-nature pure flavors are crafted with premium ingredients, sourced from around the world and chosen to meet the utmost quality standards. From lemon to peppermint to coffee or chocolate, Nielsen-Massey's pure flavors offer convenience, quality and consistency to ensure your favorite recipes taste delicious every single time. All products are gluten-free, allergen-free, GMO-free, all-natural and Kosher.
Prize #7 KitchenIQ is giving one winner a Lid & Mitt, Edge Grip Quick Prep Knife Sharpener & Pairing Knife Combo, IQ Smart Wireless Nutri Scale, Edge Bug Scissor Sharpener, and Prep & Measure Tool
KitchenIQ, the new houseware branch of Smith's Consumer Products, Inc., embraces Smith's long-standing reputation for innovation and quality. KitchenIQ is committed to producing smarter products for the kitchen.
Prize #8 Le Creuset is giving one winner one Egg Carton in Caribbean, a Heritage 4 Qt Rectangular Baking Dish in Caribbean and a Revolution Spatula Spoon in Caribbean.
Le Creuset is focused on inspiring and empowering people everywhere to make joy through cooking. From our original enameled cast iron cookware to stoneware, stainless, silicone and more, Le Creuset has grown to offer products across a range of materials and categories that guarantees the right tool for the right job.
Disclaimer: Thank you to #BrunchWeek Sponsors: Red Star Yeast, Dixie Crystals, Cabot Cheese, Vidalia Onion Committee, Sage Fruits, Nielsen-Massey, KitchenIQ, and Le Creuset for providing the prizes free of charge. These companies also provided the bloggers with samples and product to use for #BrunchWeek. All opinions are my own. The #BrunchWeek giveaway is open to U.S. residents, age 18 & up only. All entries for the winner will be checked and verified. By entering you give the right to use your name and likeness. The number of entries received determines the odds of winning. Eight winners will be selected. The prize packages will be sent directly from the giveaway sponsors. The #BrunchWeek bloggers are not responsible for the fulfillment or delivery of the prize packages. Bloggers hosting this giveaway and their immediate family members in their household cannot enter or win the giveaway. No purchase necessary. Void where prohibited by law.
This post contains affiliate links.