This post is sponsored by Rainier Fruit. As always, all opinions are my own.
Thinly sliced honeycrisp apples add a sweet twist to classic grilled cheese. They are paired here with gouda, but cheddar would be delicious, too.
I love honeycrisp apples. I love eating them raw, dipped in peanut butter, in applesauce, in pie, in sangria. But with all of the sweet options there are for preparing honeycrisp apples, the savory options can get overlooked.
Apples are often included on cheese boards because they pair so well with semi-hard cheeses. They also are delicious in one of my favorite fall meals: grilled cheese sandwiches. What is it about grilled cheese that makes it such a comforting food?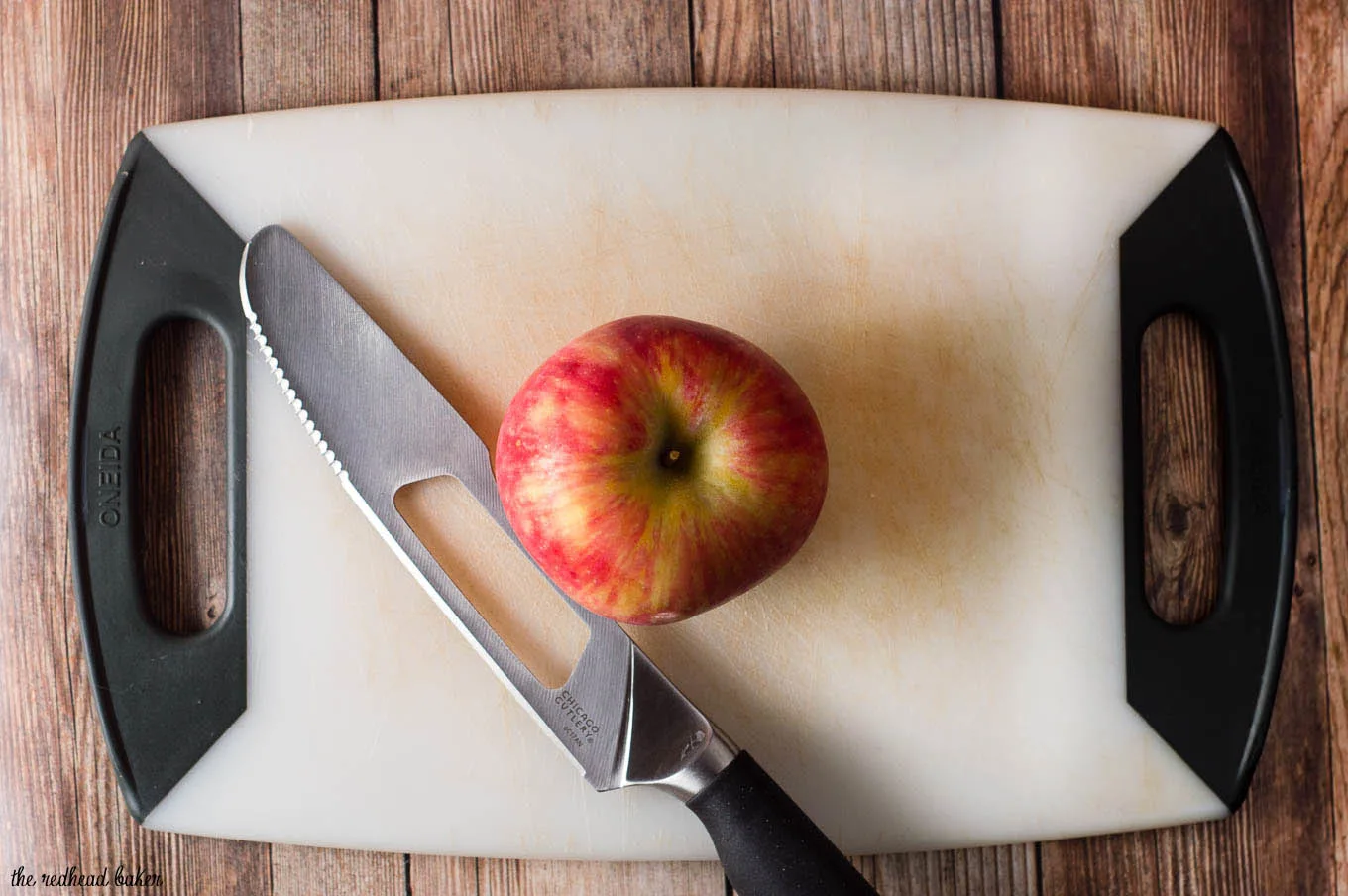 I used whole wheat bread in this sandwich because that's what we keep in the house, but most varieties of sandwich bread will do. Make sure they're not sliced too thick, or else the heat won't get through to melt the cheese.
A package of pre-sliced Gouda (or cheddar) cheese will work best for melting. Aging and smoking both harden the cheese, which makes it take longer to melt, by which time your bread may burn.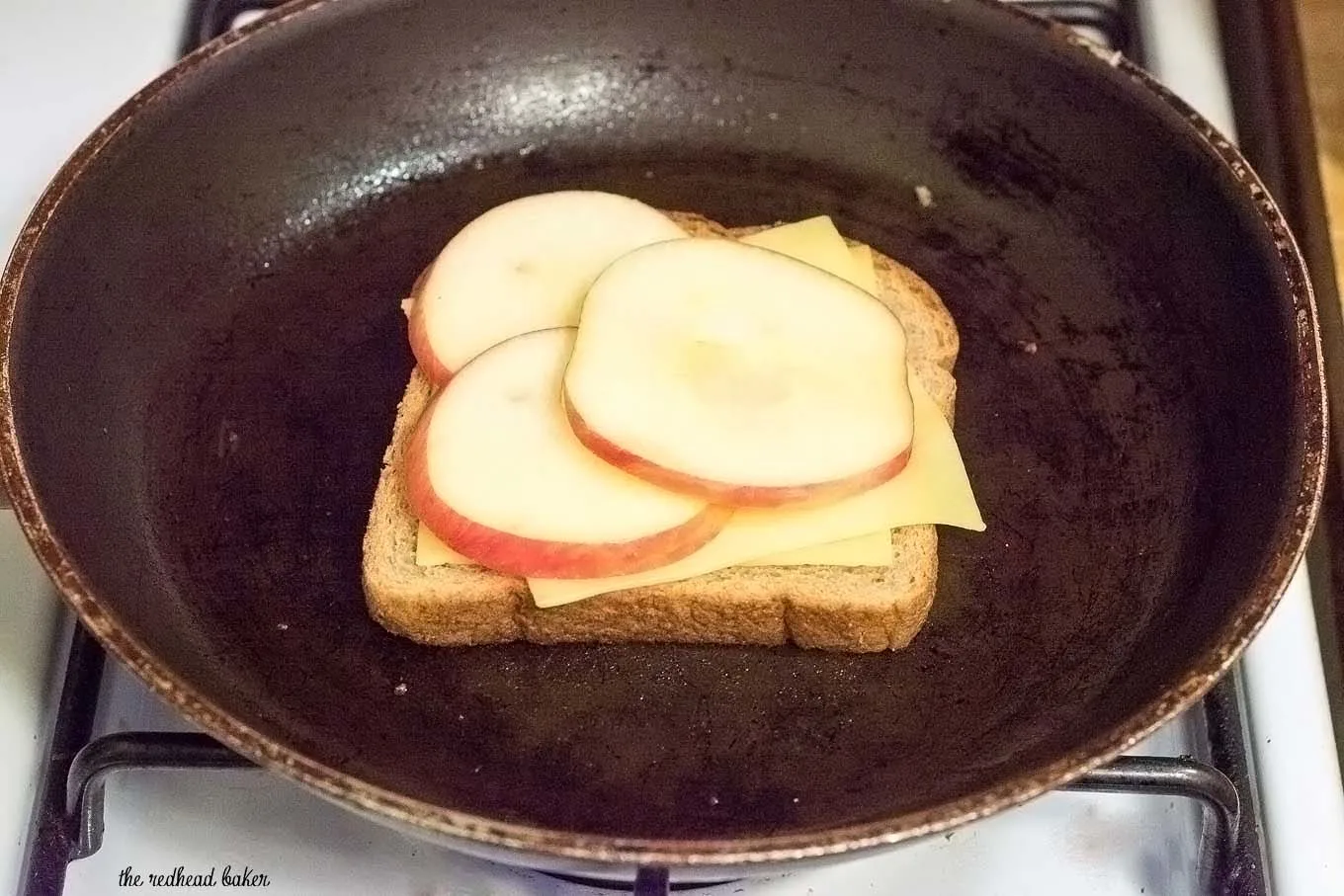 I received a box full of organic honeycrisp apples from Rainier Fruit. I sliced them thinly, about a quarter of an inch thick, with my new Chicago Cutlery knife and layered them with the slices of cheese, so that the cheese would melt around the slices and hold them in the sandwich.
Finally, cook your grilled cheese low and slow. I know it's hard to be patient when there's gooey, melty cheese involved, but if you try to rush the process, you'll end up with warm bread and cold, unmelted cheese.
This is delicious for lunch, or serve with a small salad or cup of soup for a comforting dinner on a chilly evening.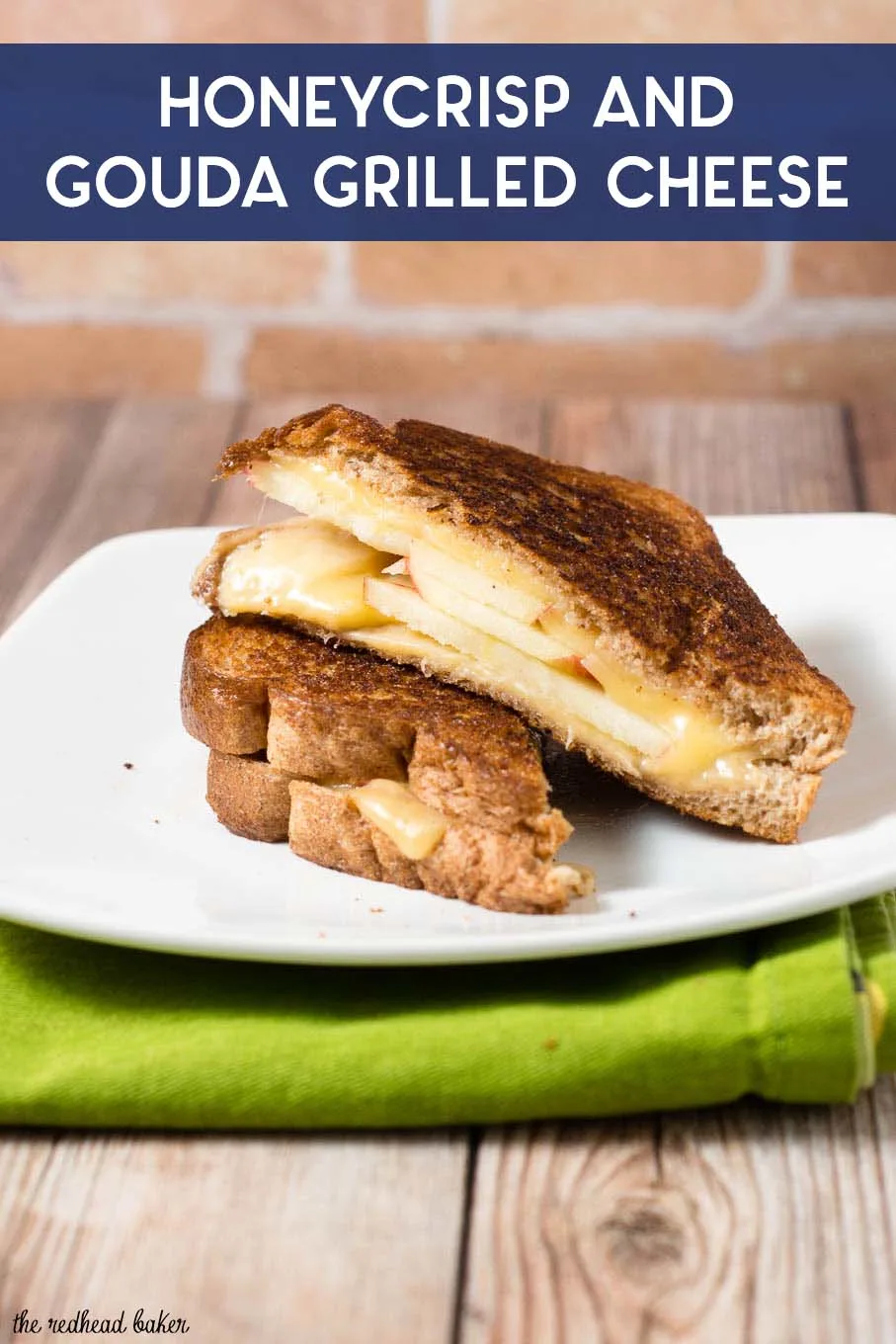 Don't forget to enter to win one of five prize packs from our AppleWeek sponsors! Get the details of the prize packs from Monday's post.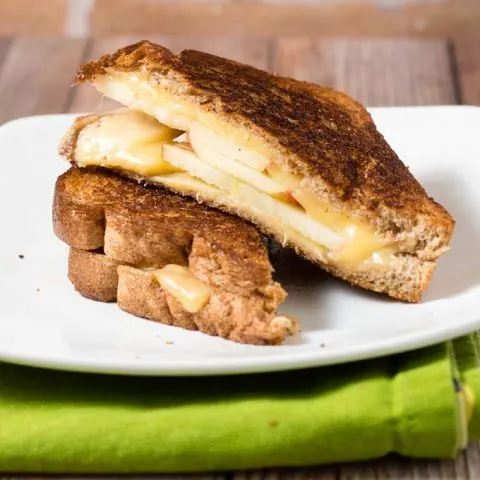 Honeycrisp Gouda Grilled Cheese Sandwiches
Ingredients
8 slices whole wheat bread
16 slices gouda cheese
1 honeycrisp apple, cored and thinly sliced
Salted butter, softened
Instructions
Heat a small nonstick skillet over medium-low heat. Spray with nonstick spray.
Spread butter on each slice of bread.
Place on slice of bread (or two, if your skillet is large enough) buttered-side down in the skillet.
Alternate layering 4 slices of cheese and 3 slices of apple onto each piece of bread. Top with another slice of bread, placed buttered-side up.
When the bottom piece of bread is golden brown, carefully flip the sandwich over and cook until the bottom is golden brown.
Repeat with remaining bread, cheese and apples. Serve warm.
Check out more AppleWeek recipes