Cinnamon apple cider sangria is a delicious fall cocktail combining white wine, apple cider, apple brandy and cinnamon whiskey.
Welcome to Apple Week, hosted by Cooking with Carlee! My fellow bloggers and I are sharing more than 100 recipes over the course of this week featuring apples in all forms! Apples, applesauce, apple butter, apple cider, etc.! PLUS, you can enter to win some awesome prizes! Details on the prizes and the entry form are further down the post.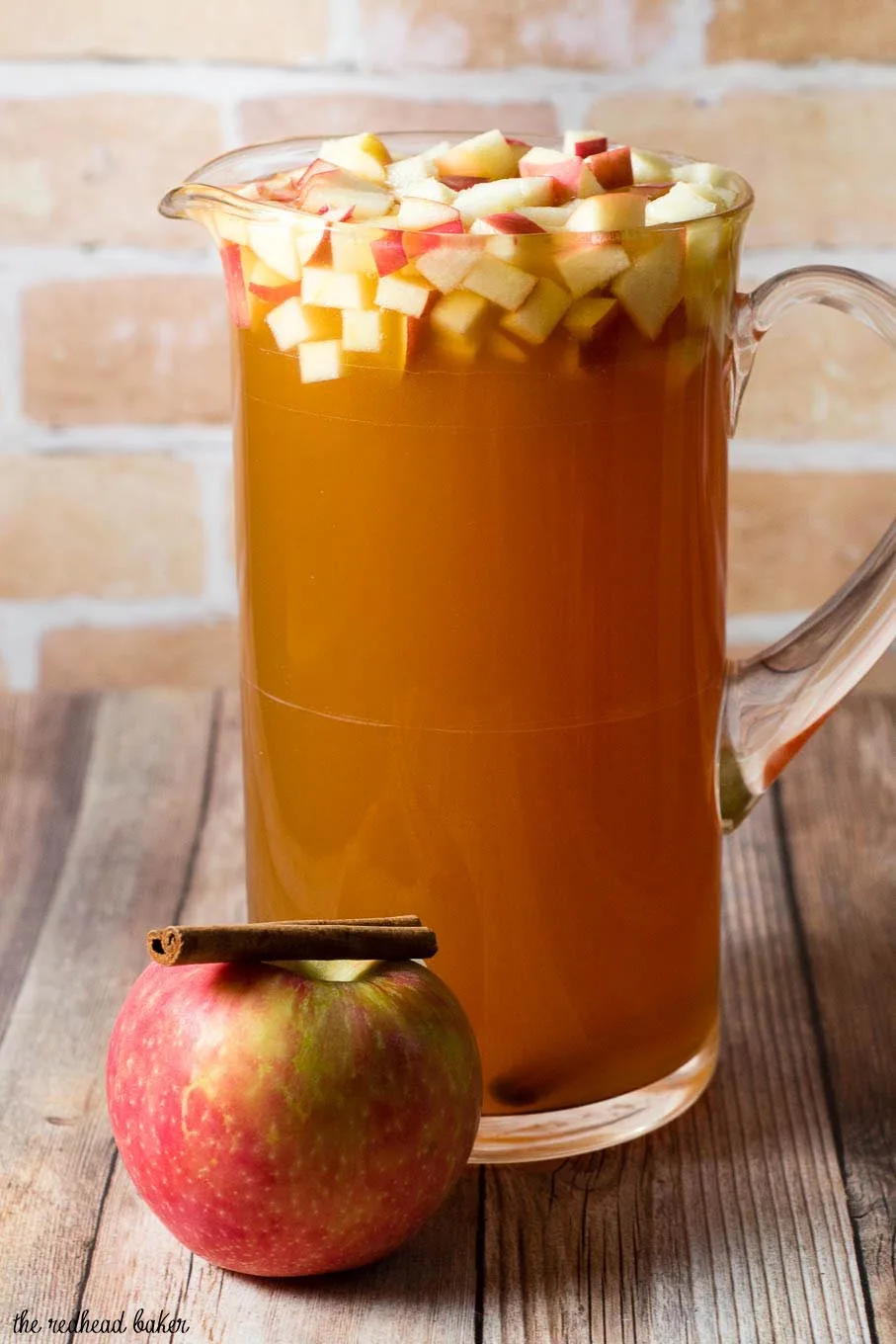 I'm kicking off the week with cinnamon apple cider sangria. I didn't try sangria for the first time until I was 29. Prior to that, I couldn't imagine drinking wine with chunks of fruit in it. Now, I make it quite frequently, summer, spring, winter or fall!
This starts with a bottle of white wine. I chose a bottle of pinot grigio described as having notes of apple and pear. It doesn't need to be a top-shelf bottle of wine, but it should be one you'd enjoy drinking on its own. If you don't have cinnamon whiskey (but you have some left over from last year's cranberry cinnamon whiskey sour, right?), you can use the same amount of regular whiskey or bourbon, and add cinnamon simple syrup to taste.
Once you're done checking out the prize packs and the recipe, don't forget to scroll down to the bottom of the post and check out some other Apple Week recipes!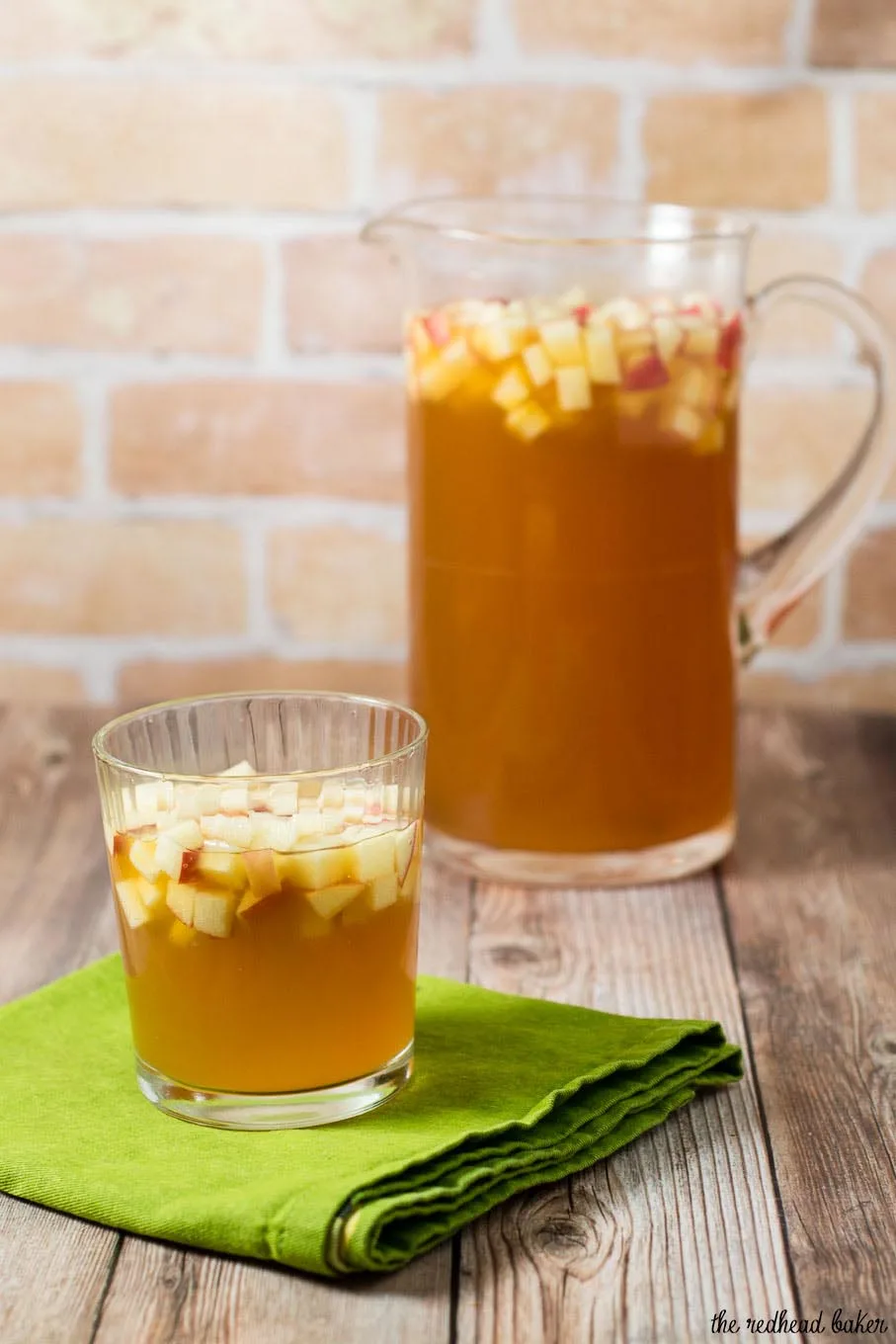 Prize Pack #1 from Rodelle:
A baker's dream come true! This delicious prize pack includes premium vanilla products, gourmet dutch-processed cocoa and specialty extracts.
Items include:
Pure Vanilla Extract, Gourmet Dutch-Processed Baking Cocoa, Gourmet Vanilla Extract, Madagascar Bourbon Vanilla Beans, Organic Vanilla Extract, Organic Chocolate Extract, Almond Extract, Vanilla Paste, and some fun baking supplies to whip up your next batch of goodies with!
Prize Pack #2 from Dreamfarm and Casabella:
Items include:a 2 'n 1 veggie brush
a clip n strip shears
a set up levups
a set of levoons
A prize pack from
Rainier Fruit
including a box of freshly farvested Rainier Fruit apples, a stainless steel apple slicer, apple corer, "Baked with Love" ceramic pie pan, copper apple loaf pan and a $25 Williams Sonoma gift card!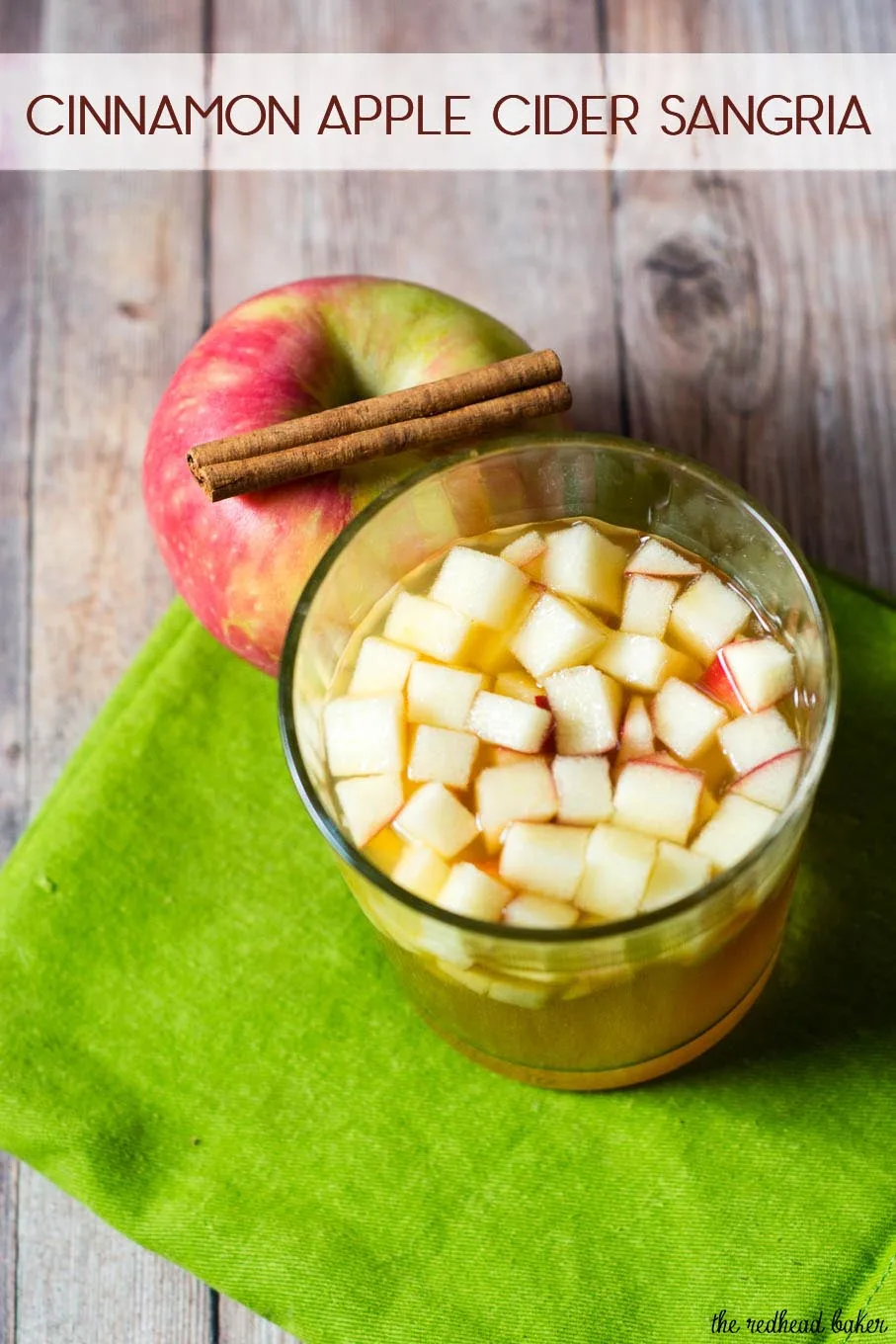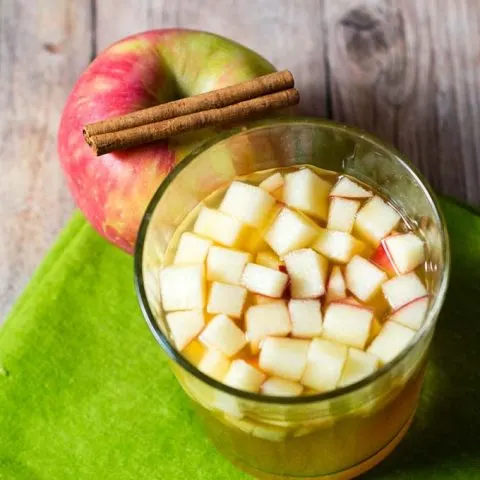 Cinnamon Apple Cider Sangria
Ingredients
750 mL white wine
2 ½ cups apple cider
½ cup Calvados
½ cup cinnamon-flavored whiskey
3 honeycrisp apples, diced
1 3-inch cinnamon stick
Instructions
Combine the white wine, cider, Calvados, and whiskey in a large pitcher. Add the apples and cinnamon stick.
Refrigerate for at least 1 hour before serving.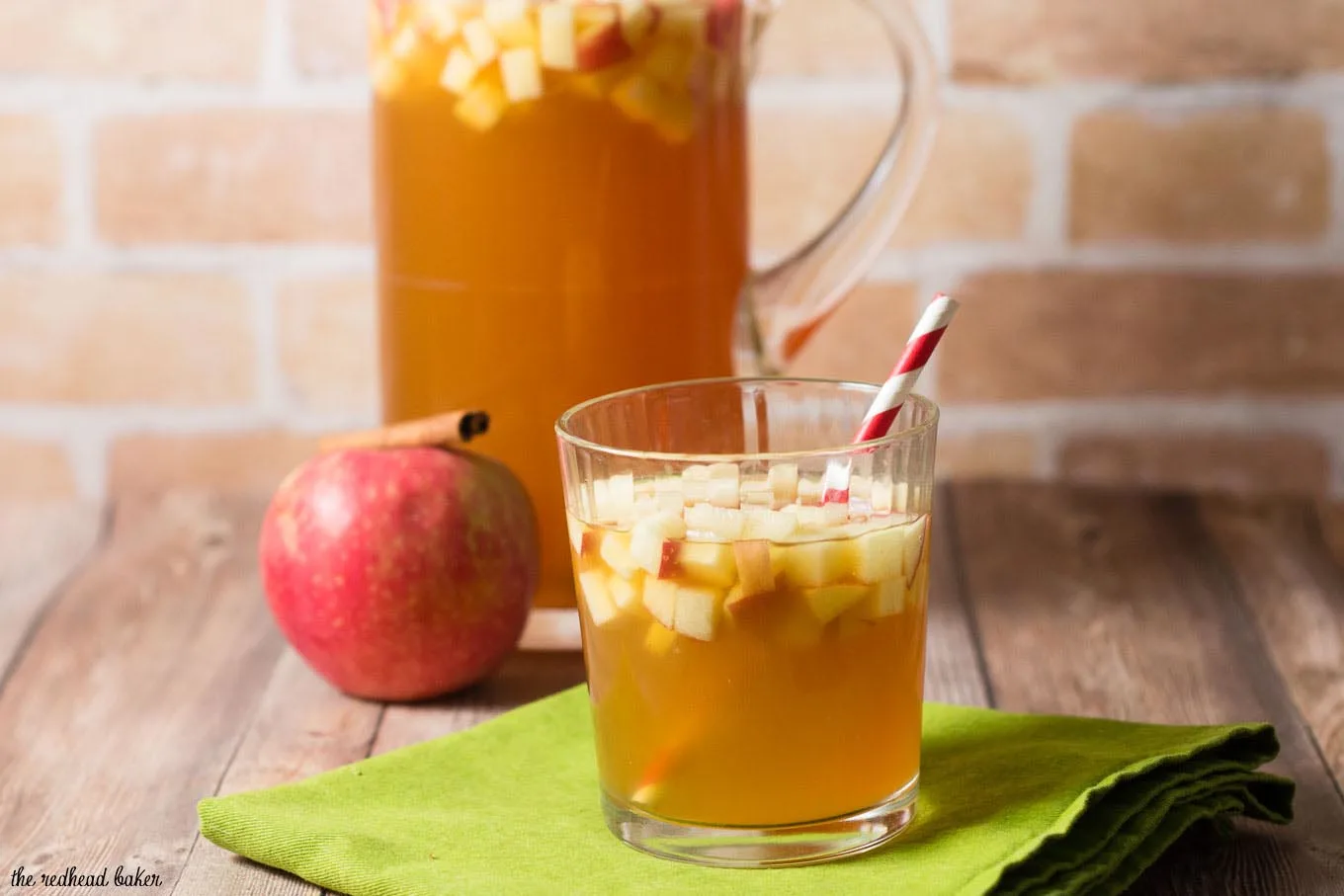 Check out more AppleWeek recipes