Fresh, sweet summer fruit balances dry white wine in this raspberry peach sangria. It's the perfect summer cocktail for any summer occasion.
Peaches are my favorite summer fruit. Peach ice cream, peach pie, peach water ice, or just eating a peach out of hand, I love peaches!
I also love peach-flavored cocktails. Peaches pair fantastically with raspberries, so I put them together with a bottle of white wine to make peach-raspberry sangria.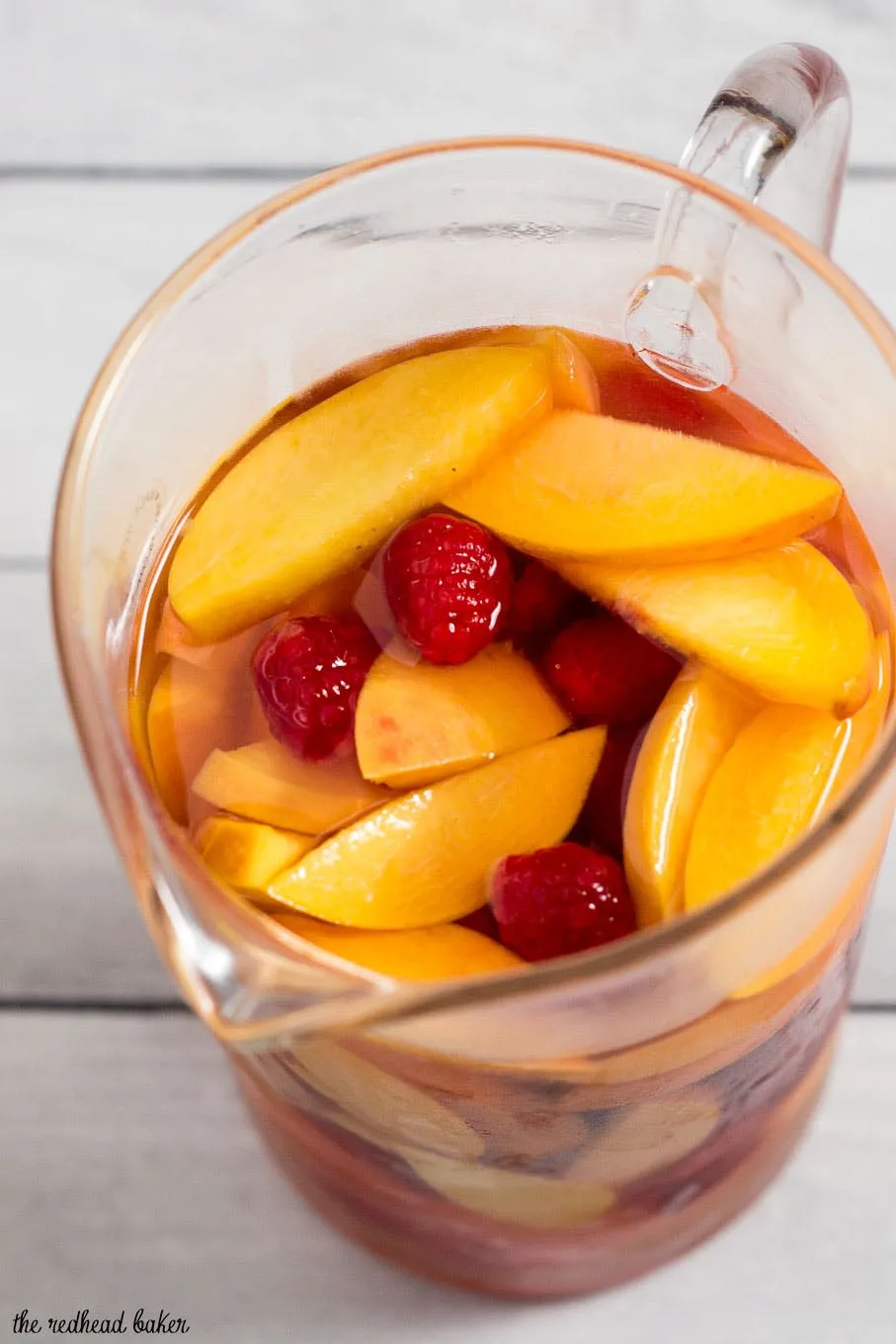 I used pinot grigio, with notes of pear, apple and tangerine. It was a tart wine, so I balanced that out with a simple syrup. If you use a sweeter white wine, taste the sangria before adding the syrup. You may need to add less, or even none at all.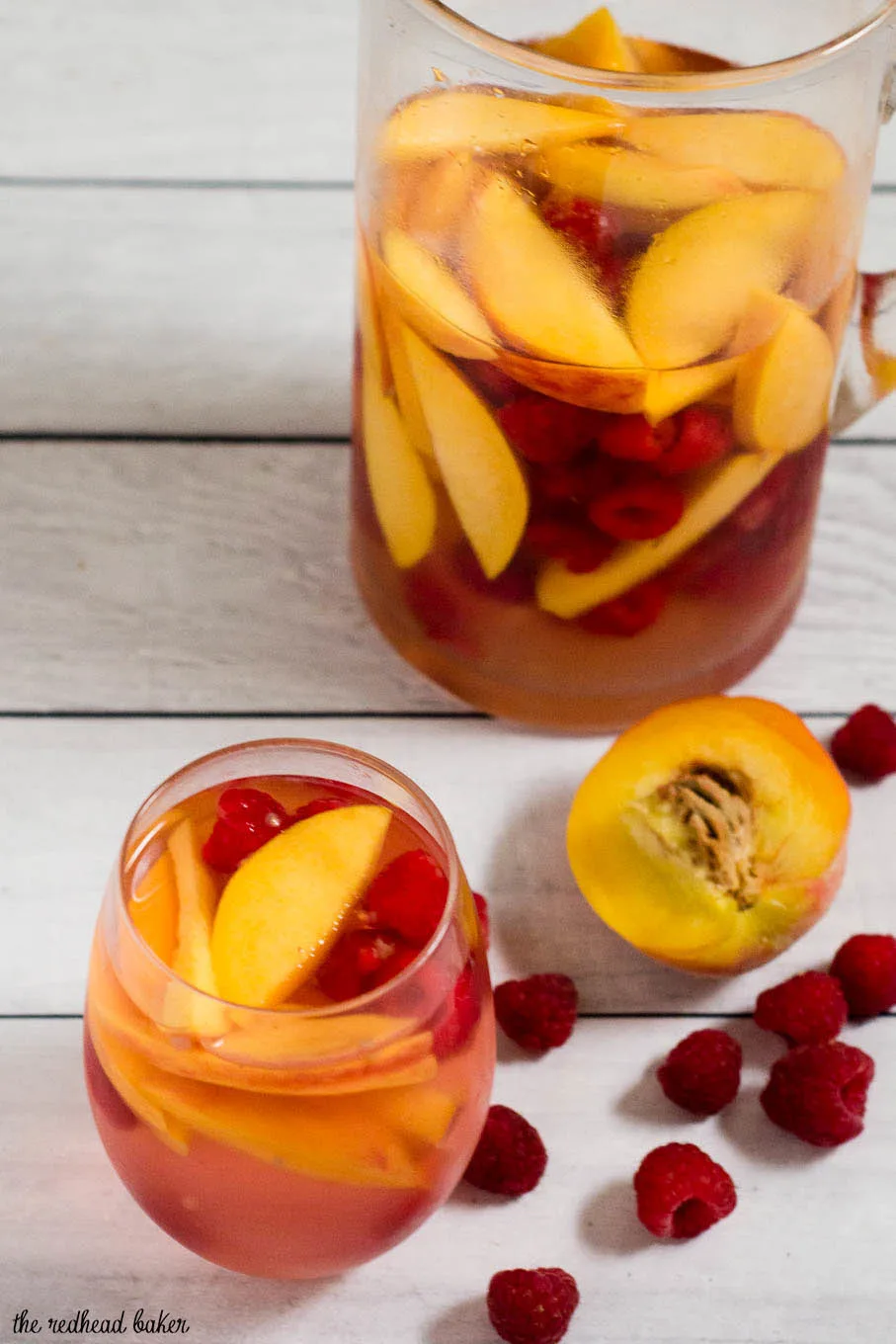 This is the quintessential summer sangria, thanks to the crisp flavor and summer fruit. The raspberries turn the white wine a beautiful shade of pink. We're in the middle of our FIFTH heat wave this summer, and this is such a refreshing drink on a hot summer night.
If you need a taste summer when the fruit is out of season, you can use frozen fruit instead. Just make sure that it's just fruit, not fruit frozen in syrup. Using frozen fruit, peaches in particular, can also be helpful if you're making a double batch or more of this sangria for a large crowd, so you don't have to slice up half a dozen or so peaches.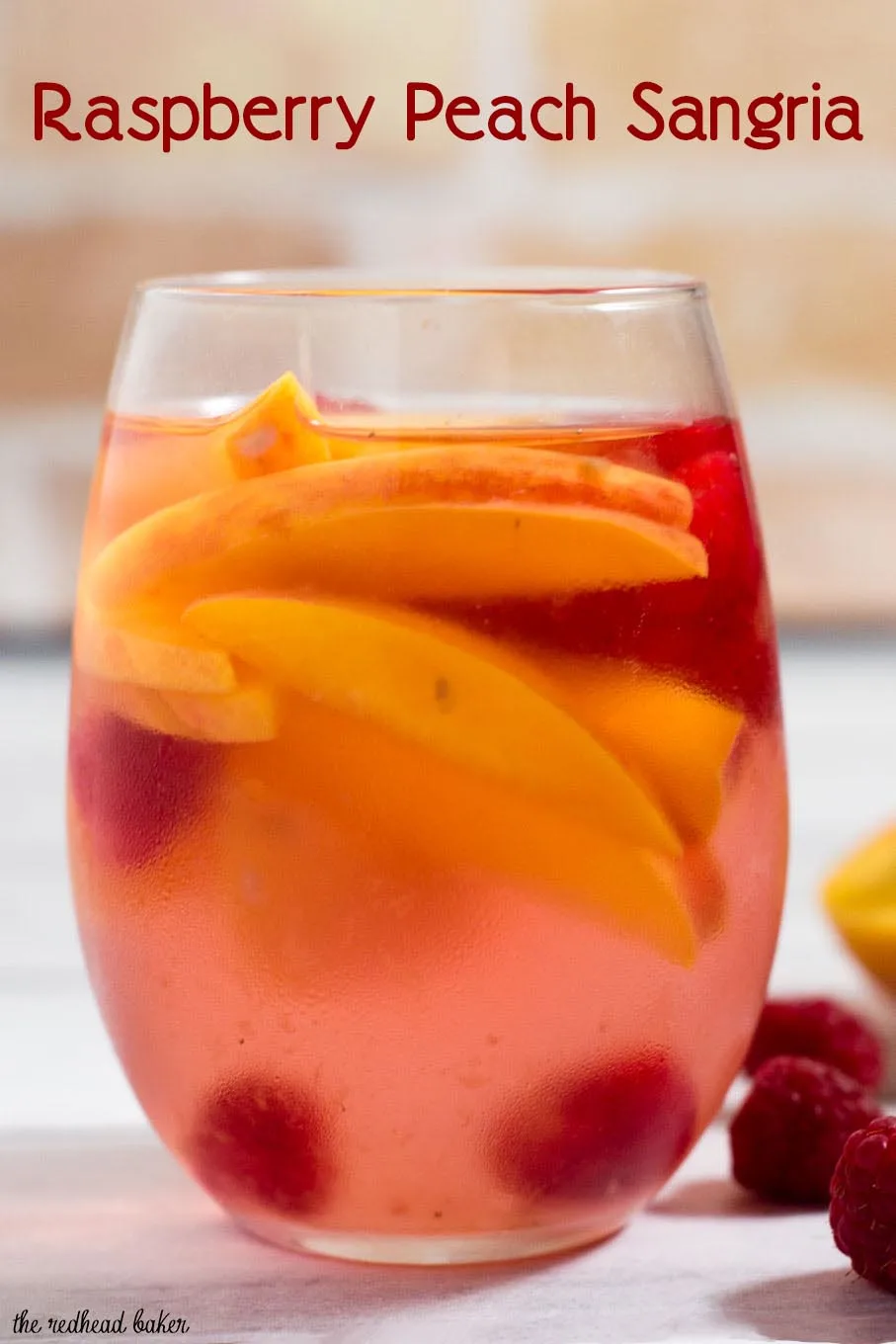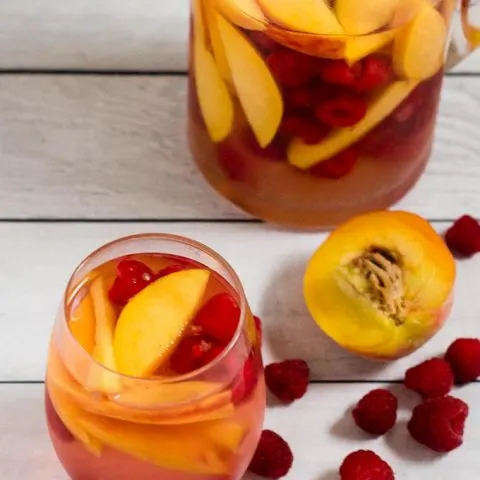 Raspberry Peach Sangria
Ingredients
½ cup sugar
½ cup water
750 mL fruity white wine
6 oz raspberries
2 large peaches, pitted and sliced thin, or 3 small
Instructions
Place the sugar and water in a small saucepan. Bring to a boil, stirring occasionally. Cook at a boil for 3 minutes, then turn off the heat and allow the syrup to cool.
In a large pitcher, combine the wine, cooled syrup, raspberries and peaches. Place in the refrigerator and chill at least 4 hours or overnight.
You might also like: