This apple sangria is flavored with sweet honeycrisp apples, warm spices and brandy. It's light, refreshing and my new favorite drink!
Apples. What else says "autumn" like apples? Okay, pumpkin. And changing leaves. And ... never mind.
I never considered myself a fan of apples. The only apples I ate out of hand were Granny Smith. And I wouldn't eat apples any other way. Not a fan of apple pie. Or apple cobbler.
Or applesauce.
Then I had a honeycrisp.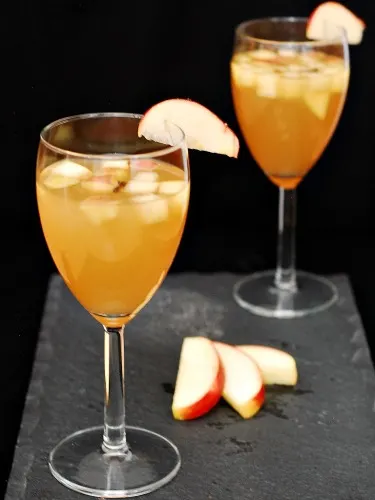 What is it about honeycrisps that make them so delicious? Where have they been all my life? Okay, they weren't released until I was 11 years old, but where were they from then until my first taste at age 29??
When combined with fruity white wine, cinnamon, cloves, brandy and apple cider, you get a light, refreshing, essentially autumnal beverage of the adult variety. I used to think that sangria was a summer beverage, but I'm so glad I discovered this apple version.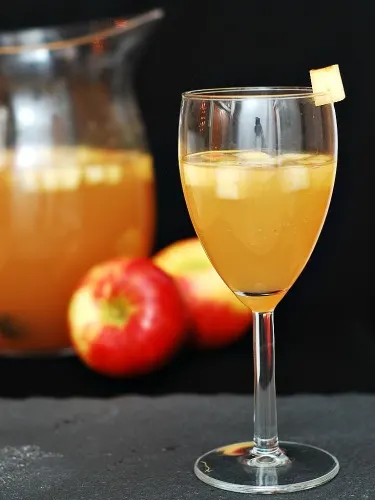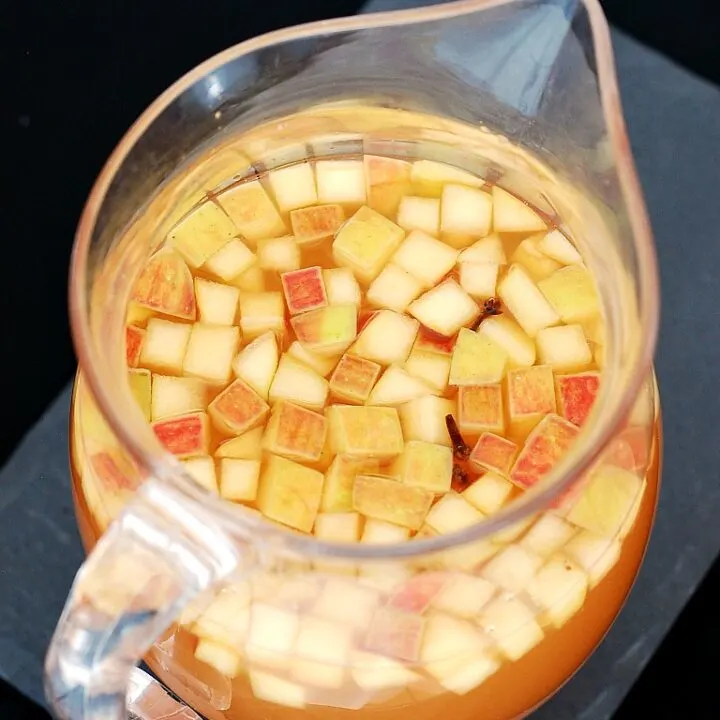 Honeycrisp Apple Sangria
Ingredients
750 mL bottle crisp, fruity white wine
1 cup apple cider
½ cup brandy
2 inch honeycrisp apples, cut into ½- cubes
1 cinnamon stick
4 cloves whole
Instructions
Combine the wine, cider and brandy in a large pitcher, stir to combine. Add the apple cubes, cinnamon stick and cloves.
Refrigerate for at least 24 hours.
Discard the cloves and cinnamon stick before serving.
Inspired by Cooking Light's Apple Sangria