This post is sponsored by La Terra Fina, a San Francisco Bay Area maker of delicious dips, spreads and ready-to-eat quiches. I used their Artichoke & Jalapeño dip to create these bite-sized cocktail meatballs.
I was contacted earlier this month by a representative of La Terra Fina, a San Francisco Bay Area-based company that makes dips, spreads and ready-to-eat quiches. They wanted to send me samples, and possibly create a recipe with one of their dips.
To be perfectly frank, it never occurred to me to use store-bought dip as anything other than, well ... dip. It sounded like a fun challenge, so I agreed.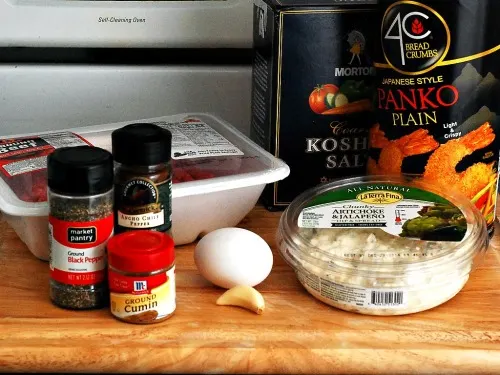 I received a broccoli and cheese quiche (my favorite!), as well as containers of Spinach, Artichoke and Parmesan dip, and Artichoke and Jalapeño dip. Mmmm, jalapeño... I knew that whatever I chose to make, I'd use the Artichoke and Jalapeño dip to make it!
I tasted a small bit of the dip on its own, just to get an idea of the flavors that were already in it. It has a "spicy" meter on the lid that told me it was on the milder side. I like that I could actually taste the jalapeno pepper instead of just the heat that accompanies most jalapeño-flavored foods.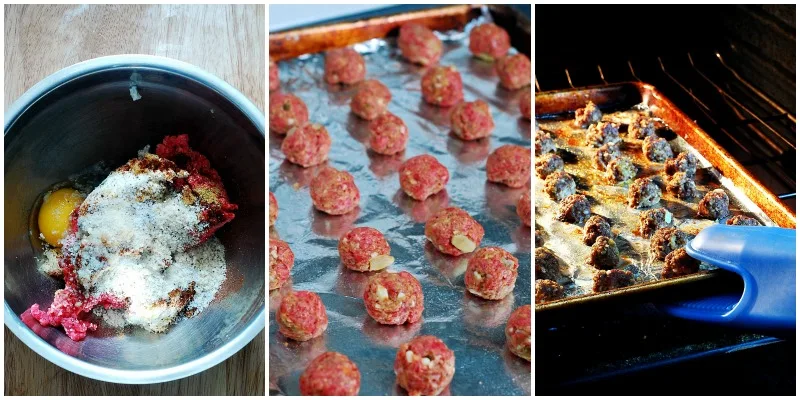 At a wedding once, one of the appetizers being passed around were spicy little cocktail meatballs. I asked the waiter what was in them, and he told me there were jalapenos in there. I decided to use the Artichoke & Jalapeño dip to create my own version of those meatballs. These are quite easy to make, and so tasty. These are not tears-in-your-eyes spicy, though if you like that, you can increase the amount of red pepper flakes you add to these meatballs to bring the heat level up to your liking.
Do not over-work the meat when mixing the ingredients. If you think you did, let the mixture rest in the refrigerator for about 30 minutes before forming and rolling the balls. Just like with bread dough, over-working the meat can lead to tough meatballs.
These would be a great heavy appetizer for your next holiday party. You can make this recipe up to forming and rolling the balls, then place them on the baking sheet, and place the sheet in the freezer. Once the balls are frozen, you can transfer them to a plastic zip-top freezer bag until ready to use. You can either bake them frozen, or thaw them in the refrigerator and follow the baking instructions in Step 4.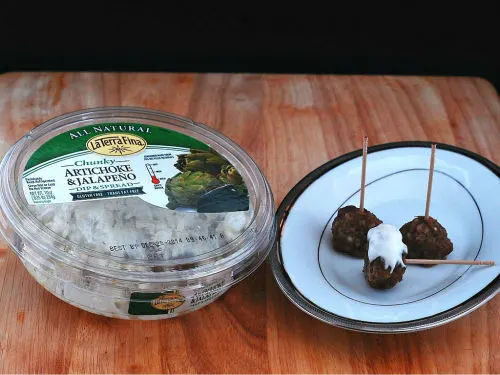 You can find La Terra Fina products at Costco stores across the United States, Canada and Mexico; or, you can use La Terra Fina's zip code locator to find a grocery store near you that carries the products.
For more recipe ideas using La Terra Fina products, you can also follow them on Facebook, Twitter, Pinterest and Google+.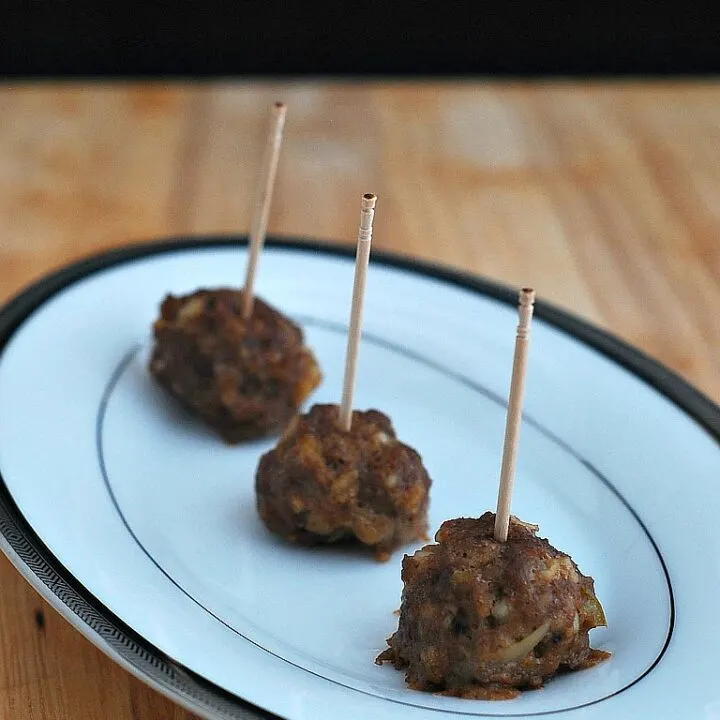 Artichoke and Jalapeño Cocktail Meatballs
Ingredients
¾ pound 80% lean ground beef
4 ounces La Terra Fina Artichoke & Jalapeño dip
1 egg, beaten
1 clove garlic, peeled
¼ cup Panko bread crumbs
½ teaspoon ground ancho chile powder
½ teaspoon coarse salt
¼ teaspoon freshly ground black pepper
Pinch of red pepper flakes
Instructions
Preheat your oven to 425 degrees. Line a baking sheet with tinfoil, and lightly spray the foil with nonstick cooking spray.
Place the ground beef, dip and egg in a medium bowl. Use a microplane to grate the garlic into the bowl. Add the remaining ingredients. Gently combine the ingredients with clean hands until the mixture is uniform.
Use a small cookie scoop to form tablespoon-sized balls of the mixture. Roll into balls with your hands and space evenly on the baking sheet.
Bake for 10 to 15 minutes, until no pink remains in the center of the meatballs and a thermometer registers 155 degrees (carryover cooking will bring the meatballs up to the FDA-suggested temperature of 160 degrees).
Serve with sour cream, ranch, or bleu cheese dipping sauce.
Recipe by The Redhead Baker
This post was sponsored by La Terra Fina. The opinions contained in this post are completely my own.