Chocolate custard is a delicious dessert, and now it's easier than ever in the Instant Pot. Serve topped with whipped cream, a sprig of mint and a few fresh berries.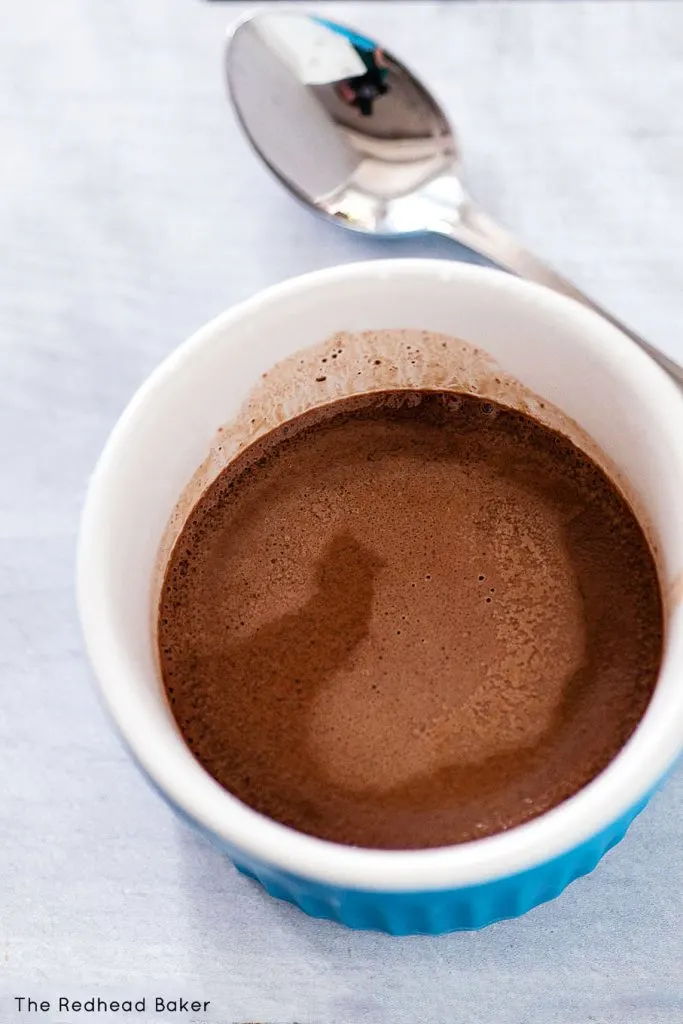 Welcome to Progressive Eats, our virtual version of a Progressive Dinner Party. This month's theme is Instant Pot Favorites, and our host is Karen who blogs at Karen's Kitchen Stories.
I was a late adopter of the Instant Pot, but once I got it, I was a fan. It becomes so easy to make things that used to take all day, like chili, short ribs, and carnitas.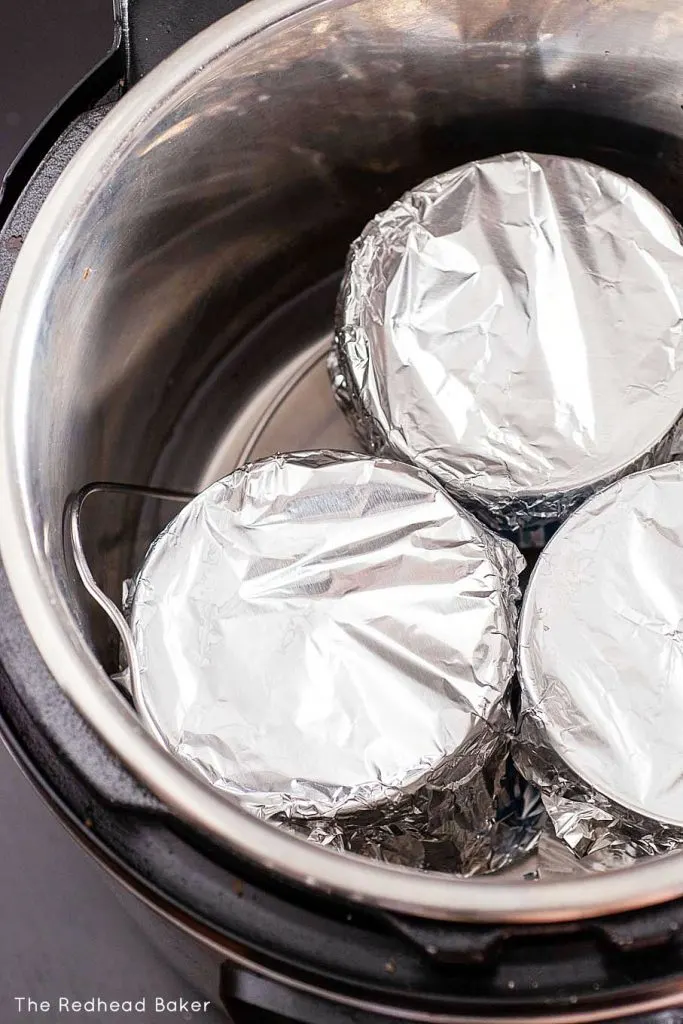 While most people are aware of the wide variety of savory foods that can be made in an Instant Pot, did you know you can also make desserts in one, too? Most people immediately think of cheesecake, but another option is chocolate custard.
Now, this is not your childhood chocolate Jell-O pudding. This is thick, rich, and decadent chocolate custard set with eggs, not gelatin. The first part of the process is done on the stovetop, and the baking, which would normally take at least 45 minutes in an oven with a water bath, is done in the Instant Pot in just five minutes.
Similar to making an ice cream base, you want to heat the cream mixture to scalding, not boiling, and whisk it into the egg mixture to heat the yolks but not scramble them. If you think you might have cooked them a bit, you can strain your custard mixture through a fine-mesh sieve before portioning it into the ramekins.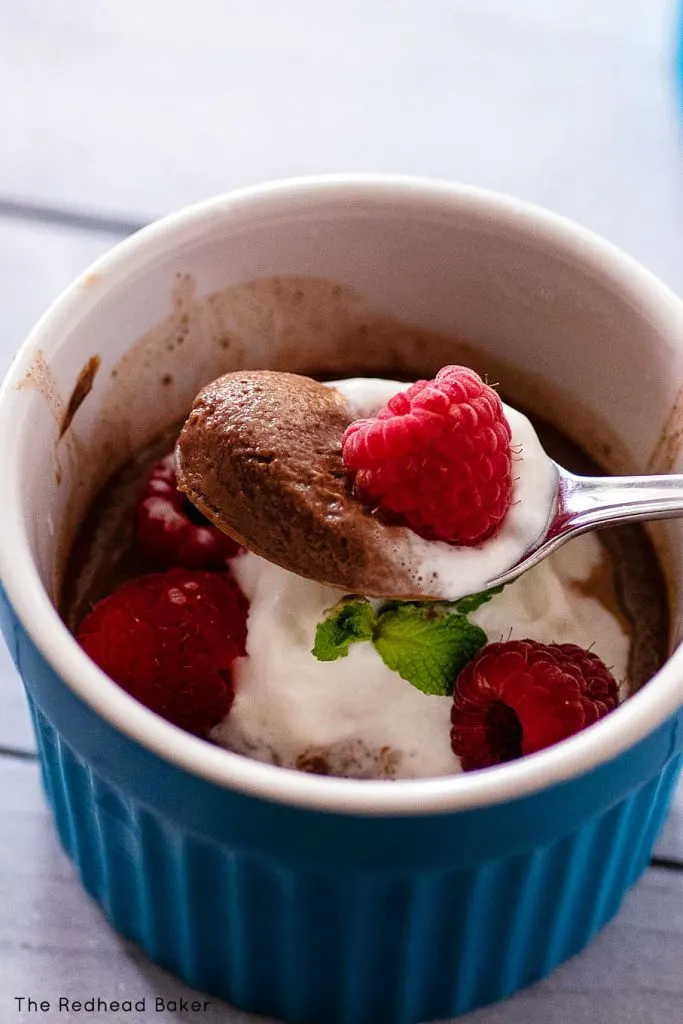 Even with having to cook these in batches because not all of the ramekins will fit in most Instant Pots at once, they will still be done in less time than it would have taken to bake them in the oven.
You can control the richness of the custard by changing up what type of chocolate you use. I used 60% cacao, but you can go as high as 74% or as low as 54%. Or, try milk chocolate, or white chocolate.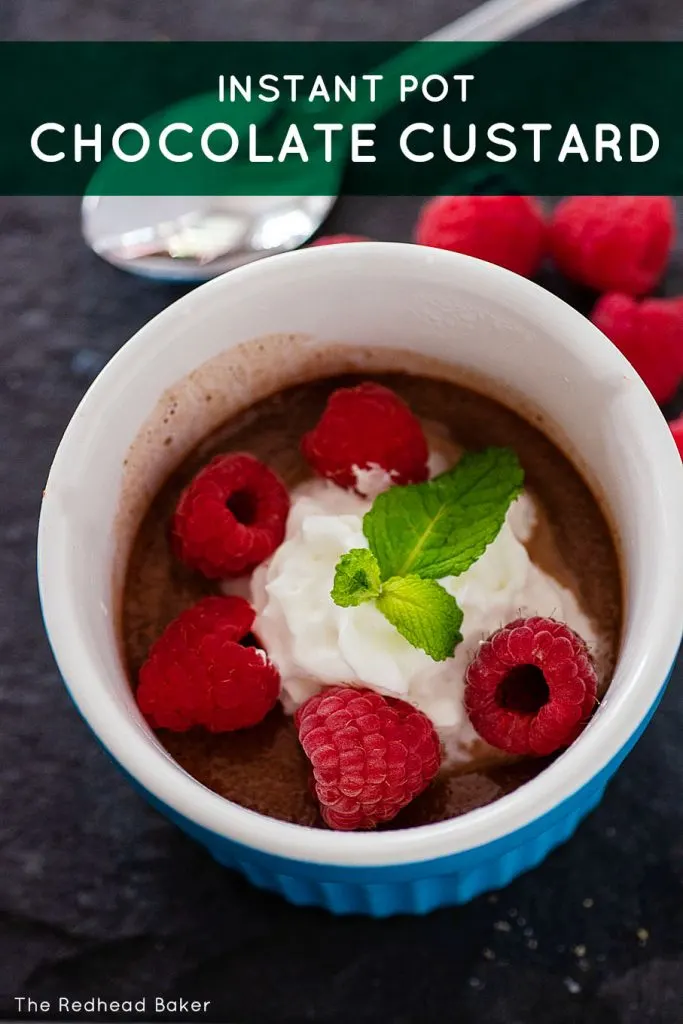 This is such a simple dessert, yet so delicious and satisfying. All it needs is a dollop of whipped cream, a sprig of mint and a few fresh berries. Since it needs to refrigerate a few hours after cooking, it's an ideal make-ahead dessert.
If you want an even richer flavor, you can use coffee extract instead of vanilla. You won't actually taste the coffee, and it enriches the flavor of the chocolate. Alternately, you can make this mint flavored by using ¼ teaspoon of peppermint extract in place of the vanilla.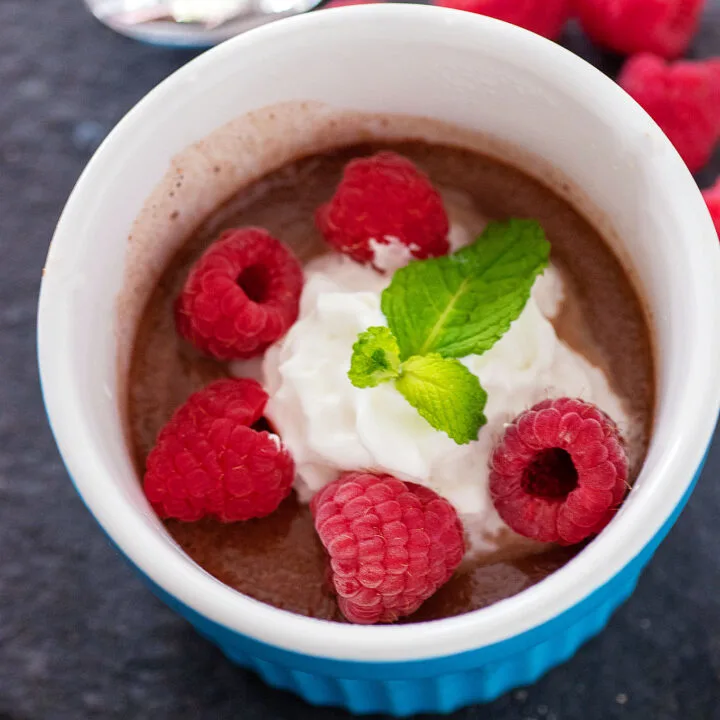 Instant Pot Chocolate Custard
Total Time:
3 hours
15 minutes
Chocolate custard is a delicious dessert, and now it's easier than ever in the Instant Pot. Serve topped with whipped cream, a sprig of mint and a few fresh berries.
Ingredients
1 cup heavy cream
⅓ cup whole milk
4 oz bittersweet chocolate
2 large yolks
1 large egg
¼ cups sugar
¾ teaspoon vanilla extract
⅛ teaspoon kosher salt
Instructions
In a saucepan set over medium-low heat, bring the cream and milk to scalding.
Once little bubbles begin to form at the edge, remove from the heat and whisk in the chopped chocolate.
In a small bowl, vigorously whisk the egg yolks, egg, sugar, vanilla and salt. Slowly drizzle in the hot cream mixture while continuing to whisk. Transfer the mixture to a 2-cup measuring cup.
Divide the mixture into 4 ramekins (about 4 to 6 oz in size). Cover each ramekin in tinfoil.
Place a trivet inside an Instant Pot. Pour about 1 ½ cups of water into the pot. Place two or three (if they fit) of the ramekins inside the Instant Pot.
Place the lid on the Instant Pot and set the valve to "sealing." Set the Instant Pot to cook in low pressure for 5 minutes, then let the pressure release naturally for 5 minutes. Manually release the remaining pressure, and carefully remove the ramekins (use oven mitts, they'll be hot) to a wire cooling rack. Repeat with the remaining one or two ramekins.
Cool the ramekins on the cooling rack for about 30 minutes, then transfer to the refrigerator for at least four hours.
Top with whipped cream, fresh mint sprigs, and/or fresh berries.
Notes
Can be made a day ahead of time and kept in the refrigerator.
Make it mint-chocolate flavored by subbing ¼ teaspoon of mint extract for the vanilla.
Recommended Products
As an Amazon Associate and member of other affiliate programs, I earn a small percentage from qualifying purchases.
Nutrition Information:
Yield:

4
Serving Size:

1
Amount Per Serving:
Calories:

492
Total Fat:

40g
Saturated Fat:

24g
Trans Fat:

1g
Unsaturated Fat:

14g
Cholesterol:

209mg
Sodium:

123mg
Carbohydrates:

24g
Fiber:

5g
Sugar:

16g
Protein:

9g
I am not a certified nutritionist. This nutrition information is automatically calculated by third party software and is meant as a guideline only.
Adapted from Leite's Culinaria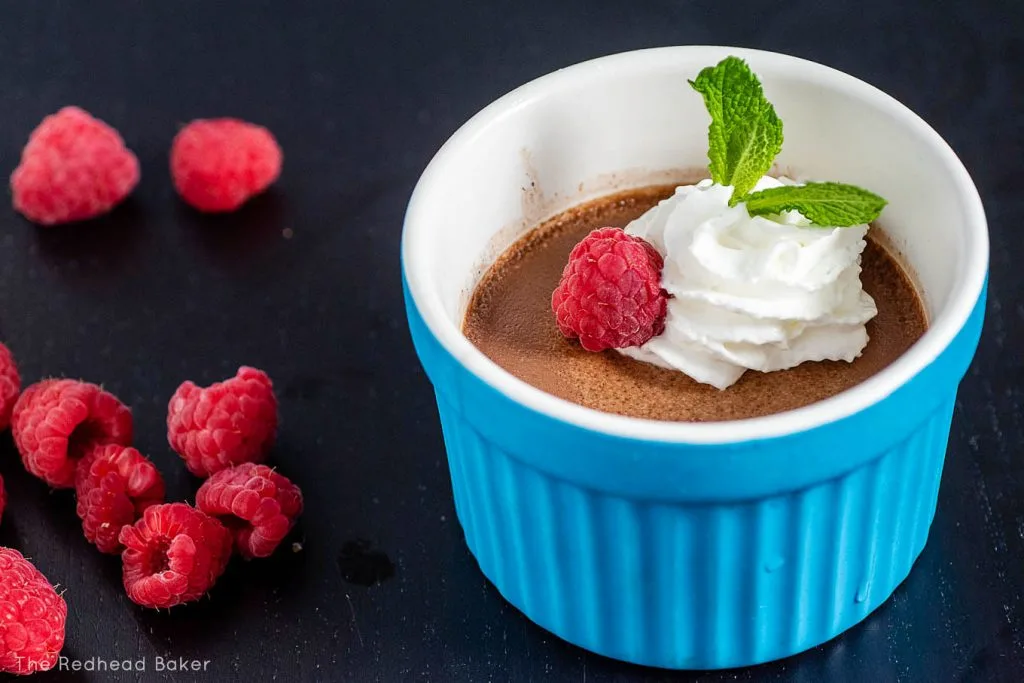 If you're unfamiliar with the concept, a progressive dinner involves going from house to house, enjoying a different course at each location. With Progressive Eats it's a virtual party. A theme is chosen each month, members share recipes suitable for a delicious meal or party, and you can hop from blog to blog to check them out. Come along and see all of the delicious dishes made in an Instant Pot!
Instant Pot Favorites
Appetizers
Main Courses
Side Dishes
Desserts