This shop has been compensated by Collective Bias, Inc. and its advertiser. All opinions are mine alone. #SweeterTogether #CollectiveBias Bring your family together this summer over this Italian panzanella salad with Italian tomato vinaigrette.
Though my family gets together at least once a month, it seems like summer is when we have the most fun. During the warm summer months, we can get together earlier, have a catch with a baseball, eat on my parents' deck, and enjoy drinks outside until the sun goes down.
There's snacks when we first arrive, then at dinner, my dad grills chicken, steaks or burgers while the rest of us prepare the sides like potato salad and corn-on-the-cob. Later on, there is coffee and dessert. Dessert could be anything from cupcakes to cheesecake to ice cream. My favorite is the ice cream.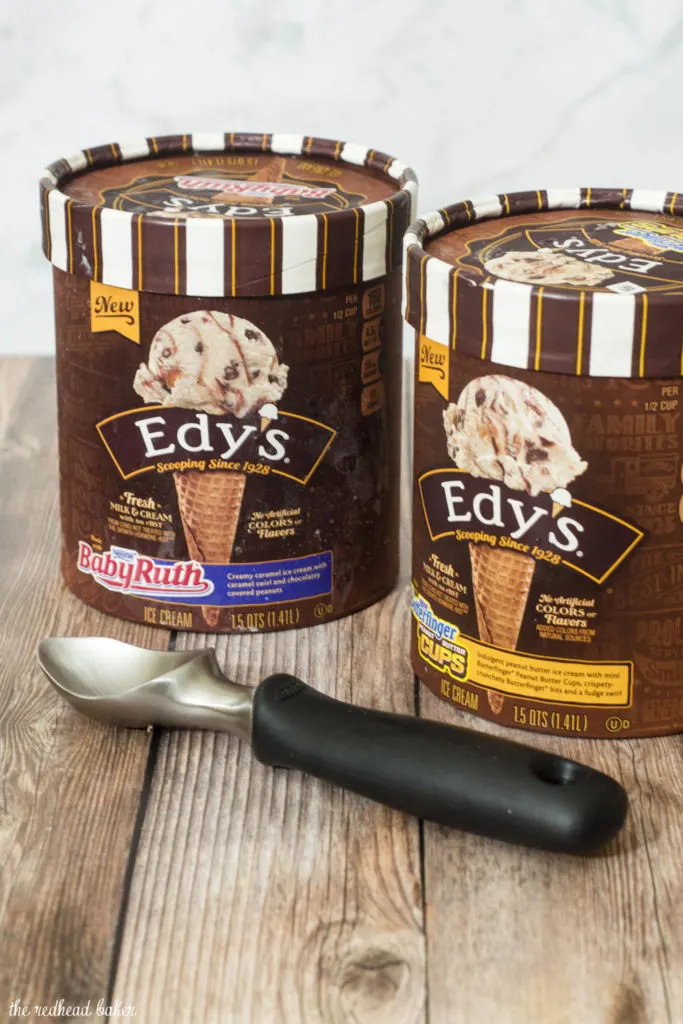 EDY'S® candy-infused ice cream flavors are a great complement this side dish. EDY'S is my favorite brand of ice cream and my favorite flavors are EDY'S Butterfinger Peanut Butter Cup Ice Cream and EDY'S BabyRuth Ice Cream.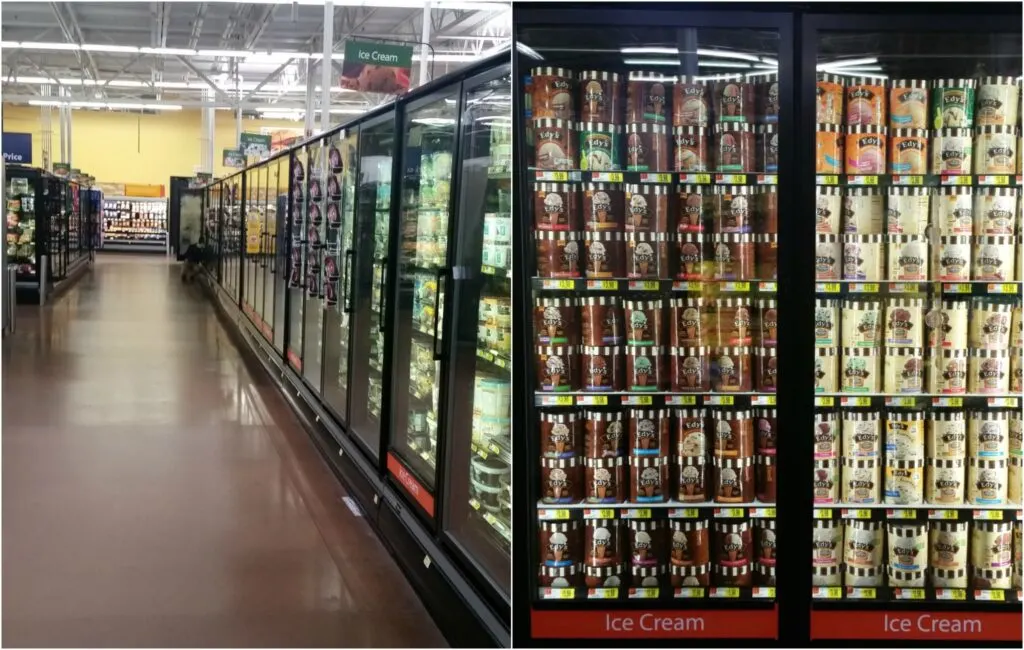 EDY'S is my favorite because all of their ice creams, including their lower-fat slow-churned varieties, have great texture and a wide selection of flavors, and they are made with fresh milk & cream with no rBST (milk production hormone), and no artificial colors or flavors. Both flavors are available at your local Walmart, and are easily found in the frozen dessert aisle.
Nothing's more refreshing than ice cream during the summer. Whether you're having dinner with friends on the patio on a warm summer night, or having a family party in the backyard, having a container or two of EDY'S ice cream will guarantee to bring smiles to everyone's faces.
What's your favorite way to get together with friends and family during the summer?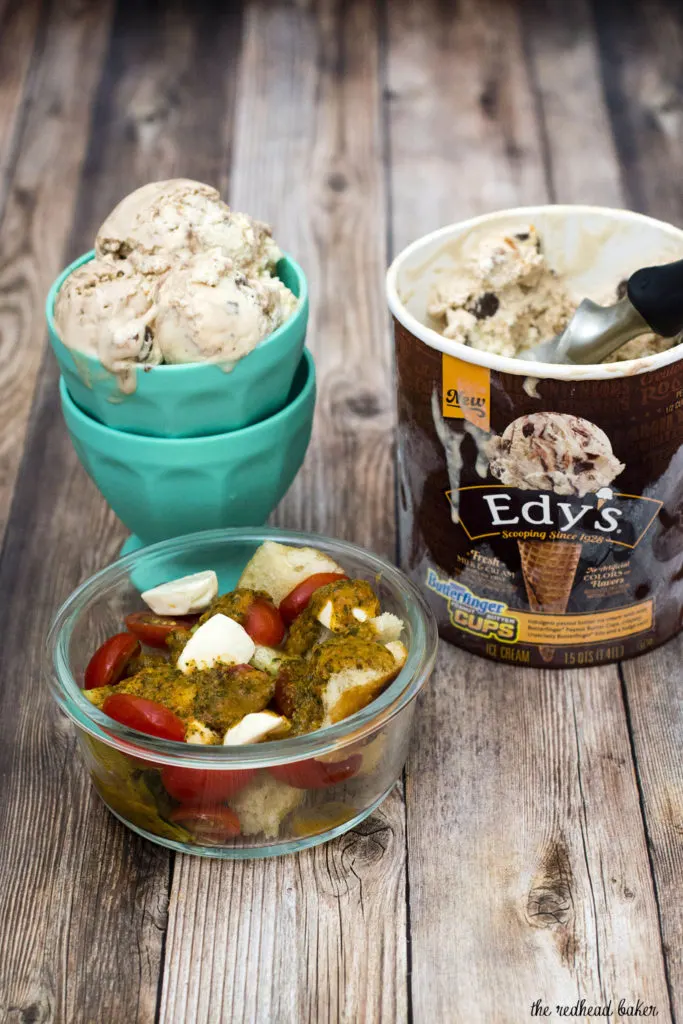 The Recipe
One of the sides that I love to bring to our get-togethers is this panzanella salad. Panzanella is a Tuscan dish that includes bread, tomatoes and others ingredients. This one has a definite Italian flavor, with lots of basil and mozzarella cheese. There's even tomatoes in the vinaigrette.
This salad is a great complement to chicken or fish, or you can include strips of chicken or sauteed shrimp in the salad itself and turn it into an entree on its own. I love how quickly it comes together, and there's very little cooking involved, making it perfect for hot summer nights.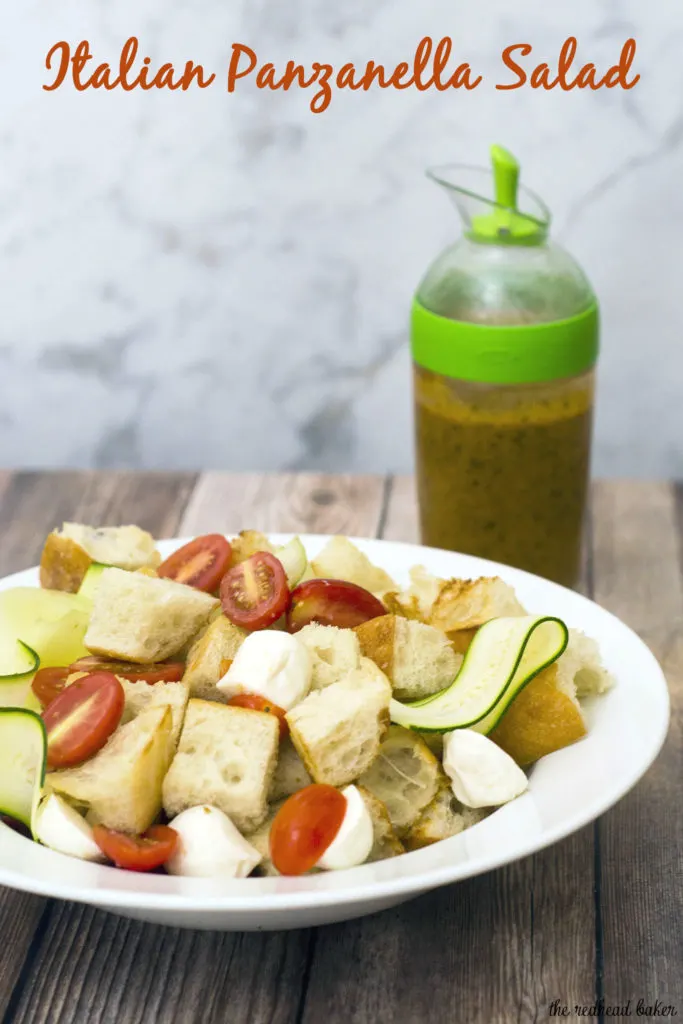 Follow EDY'S on social media!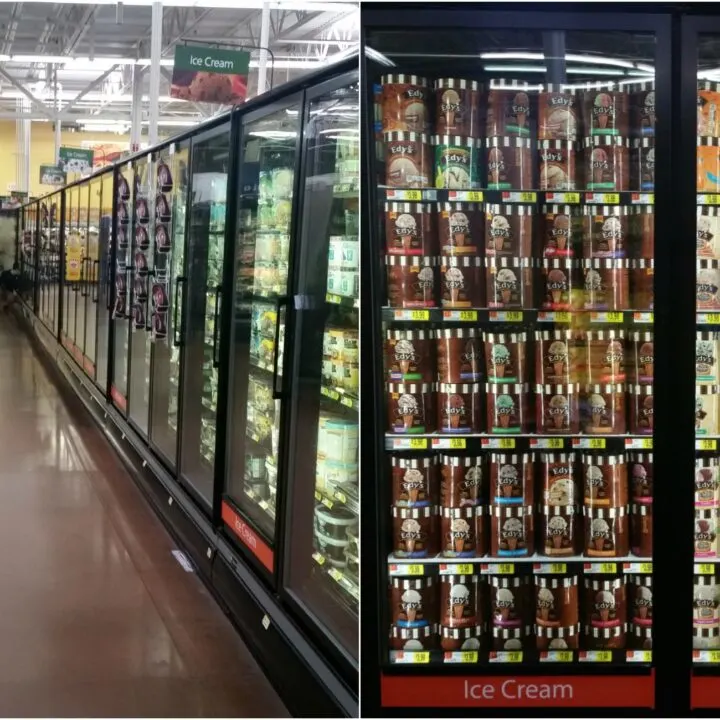 Italian Panzanella Salad
Ingredients
For the vinaigrette:
1 clove garlic
½ cup grape tomatoes
3 tablespoon red wine vinegar
¼ cup fresh basil
⅓ cup extra-virgin olive oil
Kosher salt and freshly ground pepper
For the salad:
1 oz loaf ciabatta or crusty Italian bread, cut into 1-inch cubes (about 6 cups), 12-
3 tablespoon olive oil
Salt and pepper
1 ½ cups grape tomatoes, halved
1 small zucchini, cut into ribbons with a vegetable peeler
8 oz bocconcini, halved, small mozzarella balls
½ cup fresh basil, sliced thinly
Instructions
Make the vinaigrette: bring a small saucepan of water to a boil. Add the clove of garlic, and boil for 2 minutes. Drain, discard the water, and place the clove of garlic in a food processor along with the tomatoes, red wine vinegar, and basil. Process until pureed.
Add the oil, and process until emulsified. Season to taste with salt and pepper. Pour into a storage container and refrigerate until ready to use.
Toast the bread. Heat the oil in a saute pan over medium heat. Add the bread and season with salt. Toast the bread, tossing often, until golden brown, about 10 minutes.
While the bread is toasting, add the other ingredients to a large serving bowl, and mix together. Add the toasted bread.
Just before serving, drizzle the vinaigrette over the salad.
Recipe by The Redhead Baker