Valentine's Day is almost cruel.
Thanksgiving and Christmas bring loads of rich, savory dishes and delicious desserts. You gain a few extra pounds. Then New Year comes along and you make a resolution to eat healthy, exercise and lose the weight. You start off doing well, creating new, better habits, and then BAM! Valentine's Day.
At just about the time that you're growing tired of baked chicken breasts, and would kill for a Hershey's kiss, it's time for the obligatory decadent, romantic dinner for two; sinfully rich dessert; and gifts of chocolates.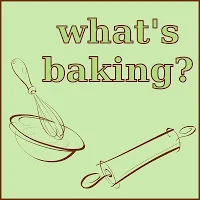 Fear not! You can eat chocolate on Valentine's Day without killing your waistline! Our What's Baking theme this month is Baking Healthier. This chocolate bundt cake from Cooking Light is rich, moist and chocolate-y. You'll have a hard time believing that this cake has about half the calories and half the fat of a typical chocolate bundt cake.
This cake is incredibly easy to make, and doesn't take much more than a minute longer than baking from a boxed mix. And because it is so moist, it would stand up well to being frozen, wrapped well in a double-layer of plastic wrap.
Enjoy this cake on its own, or serve with a handful of fresh berries, a dusting of confectioners' sugar, a dollop of whipped cream, or a drizzle of Cooking Light's chocolate sauce.