Indulge in an adult snack — margarita popcorn, coated in butter flavored with tequila and lime juice. It's so easy to make!
Welcome to the #SundaySupper Summer Corn Recipes event, hosted by Ellen from Family Around the Table.
Though I'm well-known for my sweet tooth, popcorn has always been my favorite salty snack. I love going to one particular chain of movie theaters because I love that they have a dispenser where I can slather my bag of popcorn in extra "butter" topping (I'm sure it's fake). I'm sure it's totally unhealthy, but for the two to three times a year I go to the movies, I have no regrets indulging.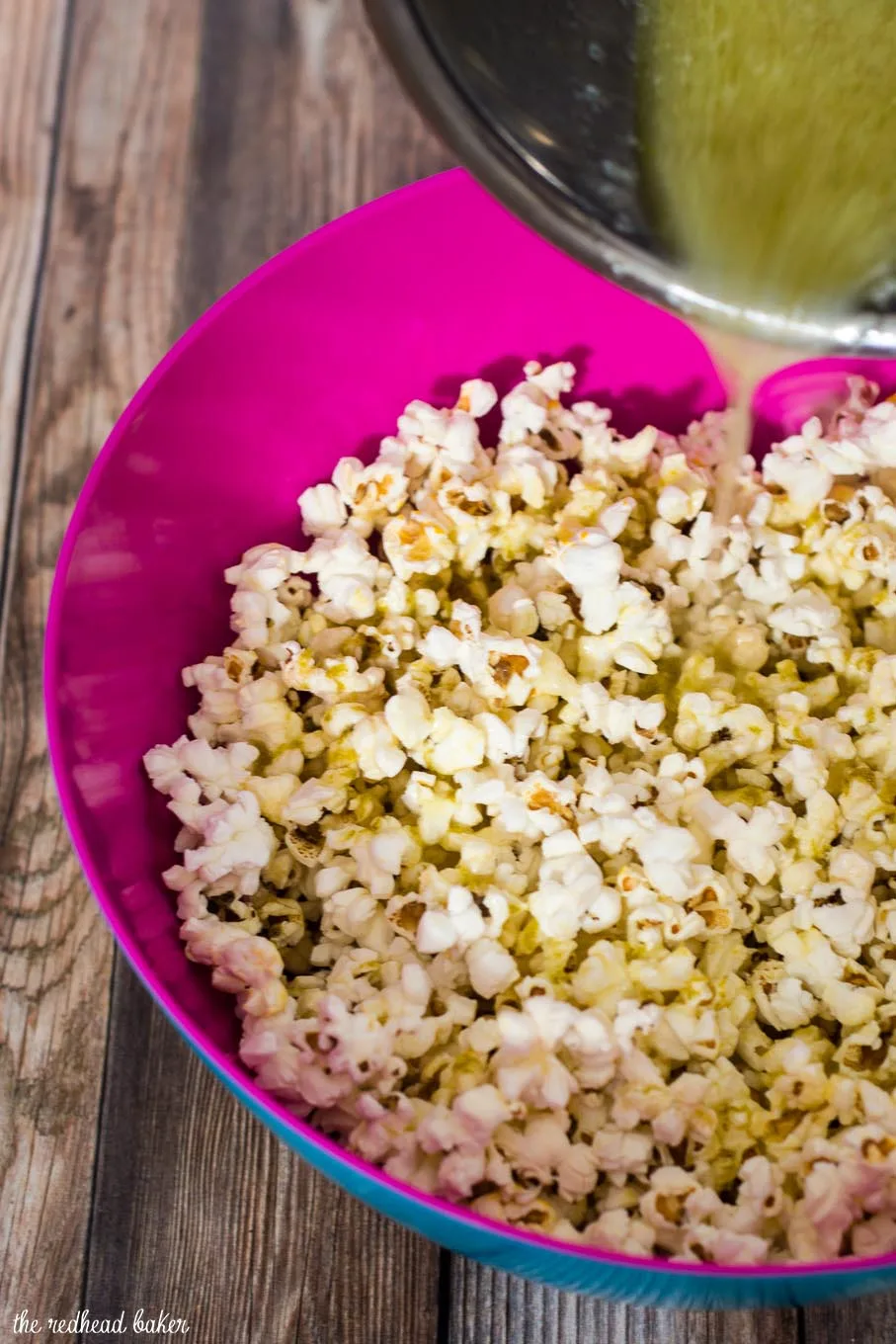 For a long time, I was a popcorn purist. Most often, the topping on my popcorn was butter and salt. At Christmas, we'd usually receive one of those tins with three flavors of popcorn, and I'd eat the cheddar-cheese-coated popcorn, too (but not the caramel).
Later, I was introduced to popcorn topped with parmesan-and-garlic-flavored butter. Yum! I started to seek out more savory popcorn flavors, and even sweet flavors. I was late jumping on the sweet-and-salty combination of flavors.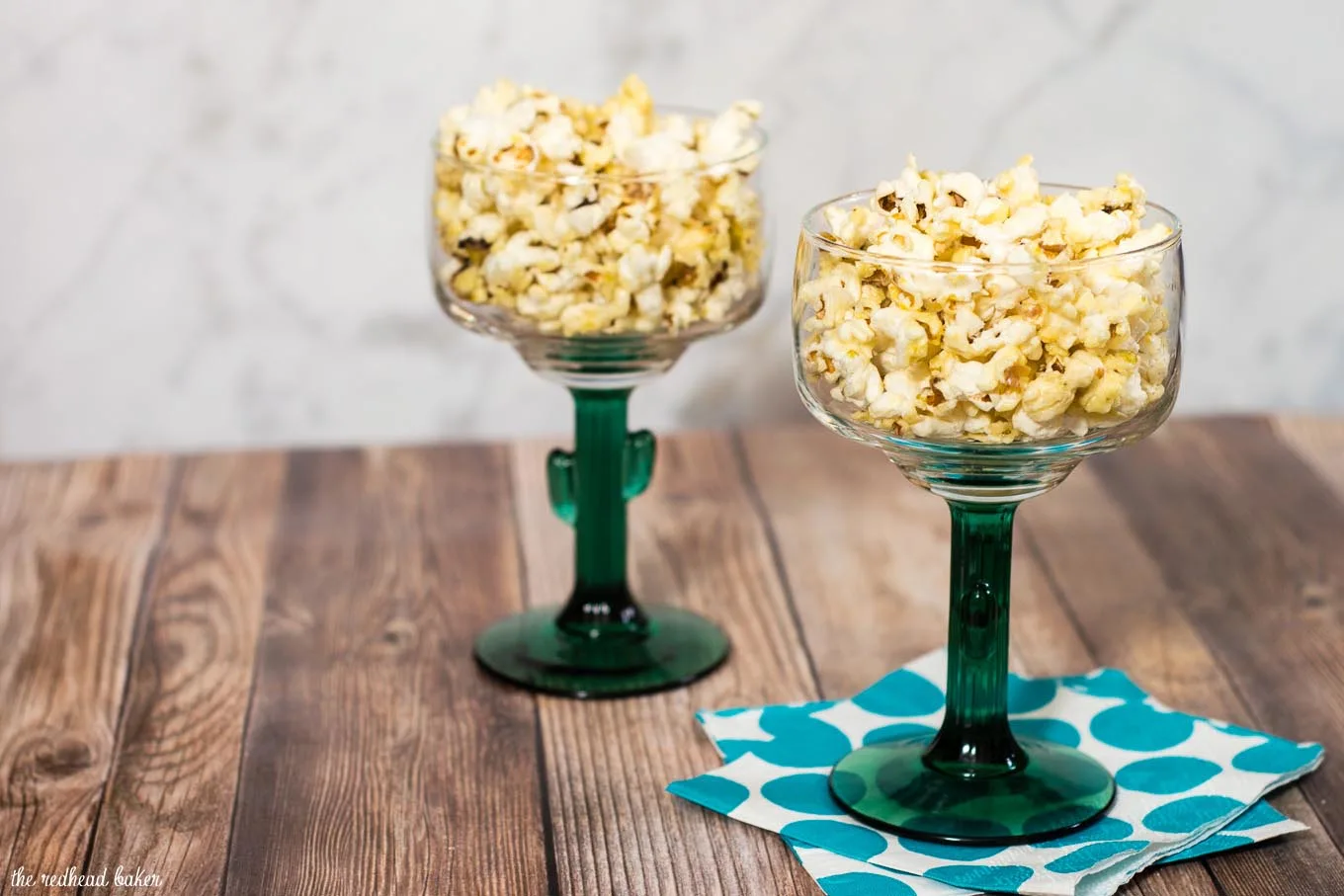 Margarita popcorn is a really easy adults-only snack. I used plain microwaveable popcorn. If you prefer air-popped or stove-popped, go ahead and use that. A standard bag of microwaveable popcorn yields about 13 cups of popped popcorn. Don't worry about getting exactly 13 cups if you use another method of popping popcorn. It's fine to have a little more or a little less.
While the popcorn is popping, melt the butter in a saucepan with the tequila, lime juice, sugar and kosher salt. It's adults-only because the alcohol will not cook out when the tequila is mixed with the warm butter. Definitely use kosher salt instead of table salt. The larger crystals won't dissolve in the warm butter, and it has a purer salt flavor.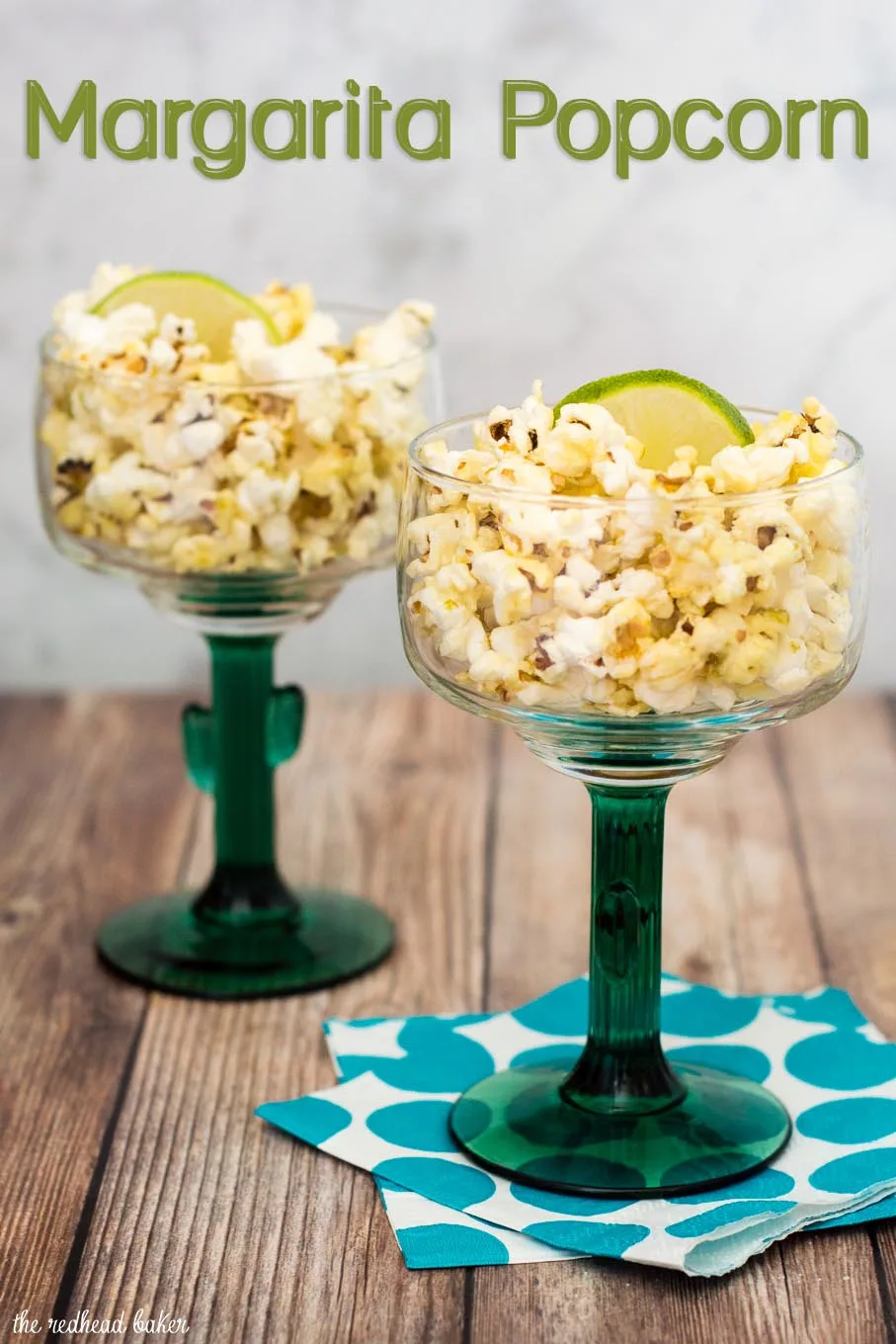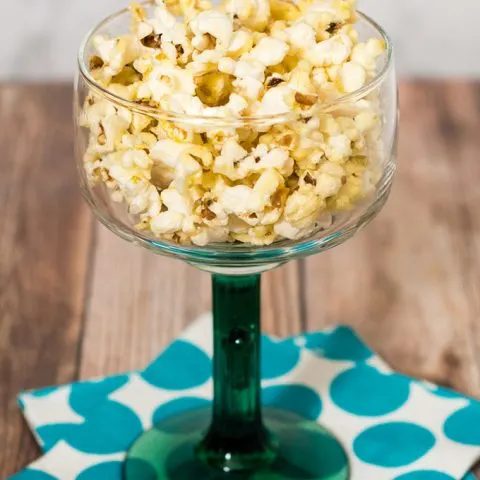 Margarita Popcorn
Yield:
4 (3 ¼ cup) servings
Ingredients
6 tablespoon unsalted butter
2 tablespoon freshly squeeze lime juice
2 tablespoon tequila
2 teaspoon sugar
2 teaspoon kosher salt
13 cups plain popcorn, still hot, 1 bag
1 ½ teaspoon lime zest, plus more for garnish, if desired
slices lime for garnish, if desired
Instructions
In a medium saucepan over medium heat, melt the butter with the lime juice and tequila. Add the sugar, salt and lime zest, and stir just until the sugar dissolves.
Place the hot popcorn in a large serving bowl, and pour the butter mixture over top. Toss to coat.
Garnish with additional lime zest and/or lime slices and serve.
Slightly adapted from Food Network
Discover more #SundaySupper Summer Corn recipes
Appetizer
Breakfast
Salad
Main Dish
Side Dish
Dessert