Watermelon agua fresca with a splash of lime juice is a refreshing summer drink, based on the popular drink from Mexican street vendors and bodegas.
We've had several heatwaves in Philadelphia this summer. Not only heat, but humidity, oh, the humidity. It's really important to stay hydrated. After a while, though, I get tired of drinking plain ice water.
Yeah, you can throw a slice of lemon or lime in there. But sometimes I want to drink something different. I could drink lemonade, but my hands get tired squeezing all those lemons. Not to mention that, for some reason, drinking lemonade leaves me thirstier than when I first took a drink.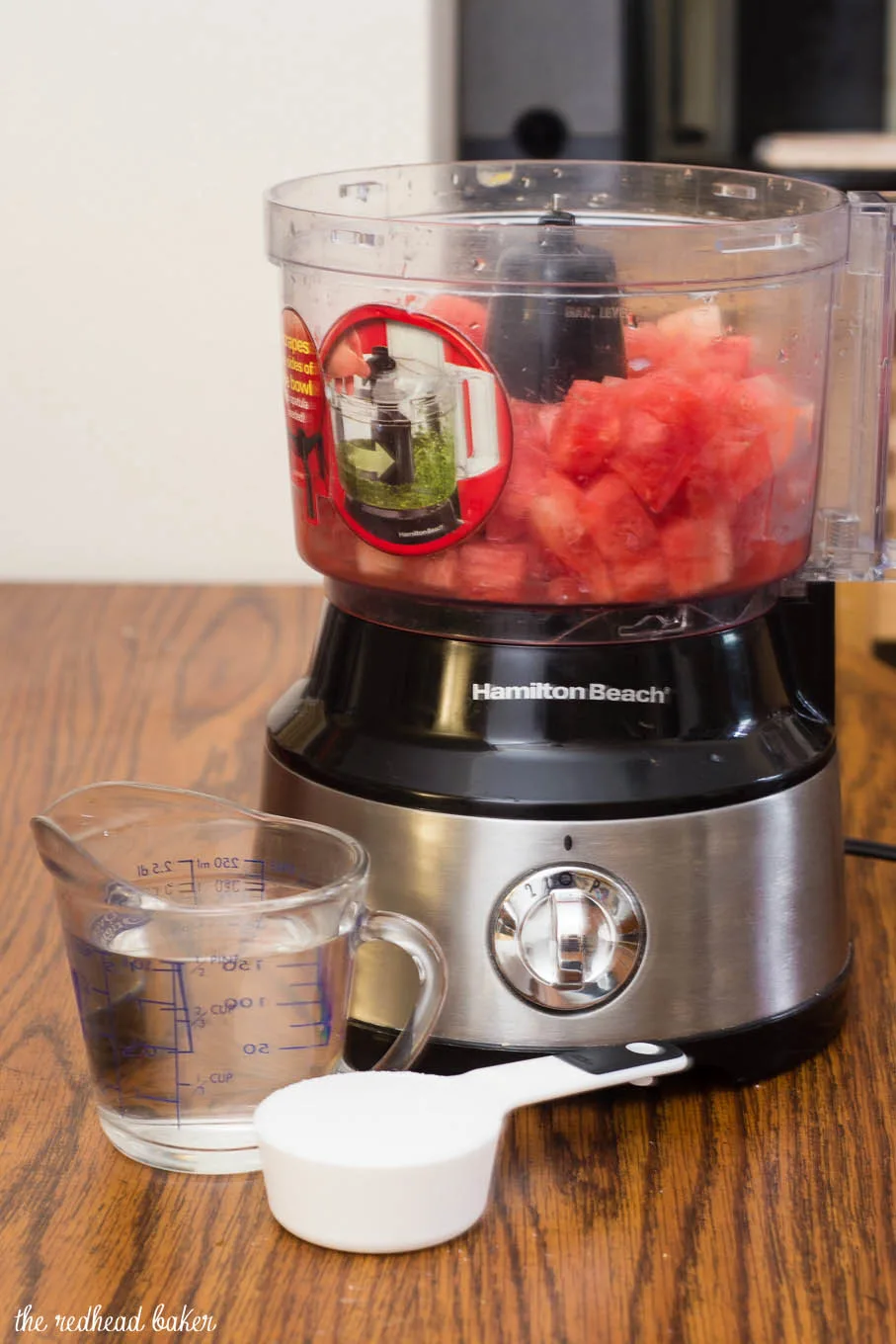 Back when I was planning my fiance's 40th birthday fiesta, I came across a recipe for agua fresca. Literally translated to "fresh water," it's a beverage you can purchase from street vendors or bodegas in Mexico and the United States.
It's typically flavored with hibiscus, tamarind, or horchata (a beverage made from ground almonds). I would love to try hibiscus agua fresca, but I don't know where to get my hands on hibiscus buds.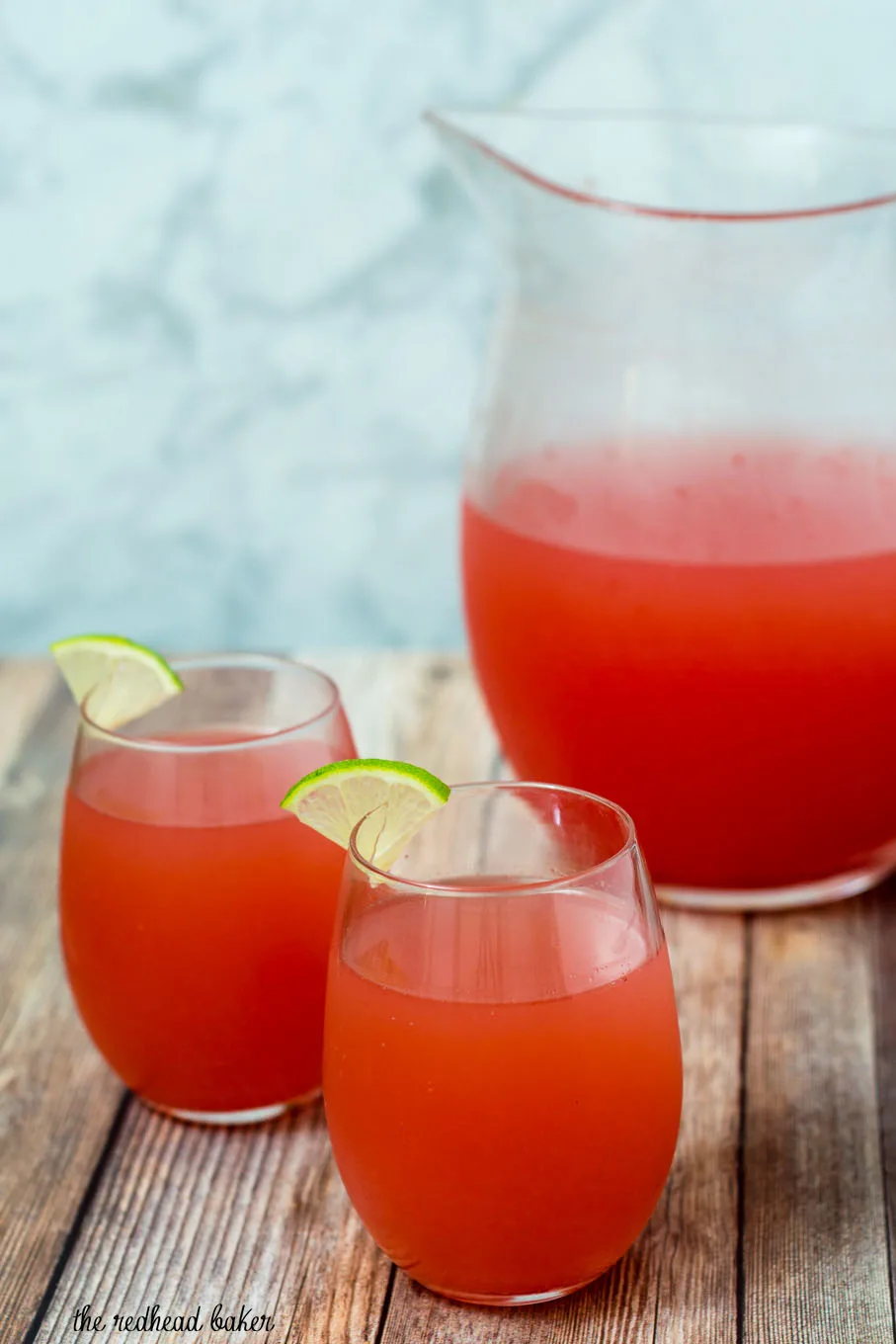 This beverage is so easy to make, and so refreshing, I foresee many different variations appearing in our refrigerator before summer is over. The hardest part is waiting for the drink to chill for a few hours before pouring a glass!
This would make a great party drink, too, since it would be very easy to make in a large batch. Freeze some extra cubes of watermelon to use as ice cubes without watering down your drink!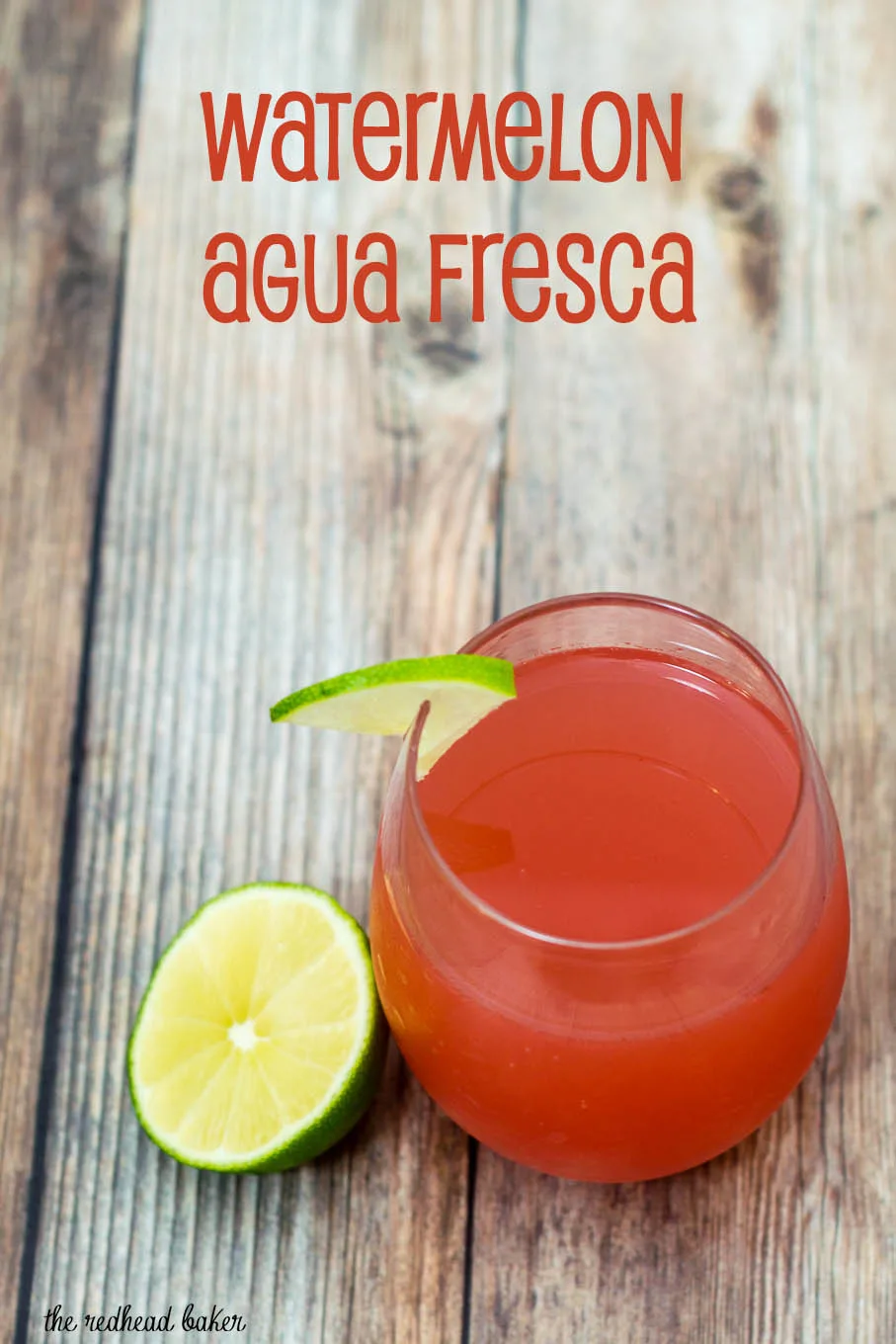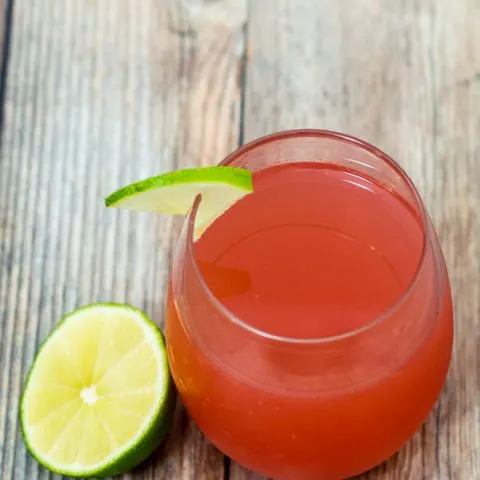 Watermelon Aqua Fresca
Ingredients
5 cups diced watermelon, 1 ¾ lbs
8 cups water, divided
½ cup sugar
⅓ cup freshly squeezed lime juice
Instructions
Combine 1 cup water, diced watermelon, and sugar in a blender or food processor; process until smooth.
Pour (or strain, if desired) into a large pitcher; stir in remaining water and lime juice.
If needed, adjust sugar or lime juice to taste. Refrigerate until chilled, about 2 hours.
Adapted from Marcela Valladolid