Welcome fall with mulled cider, apple cider infused with the flavors of cinnamon, cloves, allspice, and orange. Serve it warm or chilled!
Last Thursday marked the official first day of fall. Pumpkin Everything has commenced! In fact, #PumpkinWeek is coming up on the blog next week, so if you love pumpkin recipes, you'll want to check in for that.
Fall is also prime season for apples, which sometimes get lost in all the pumpkin hype. In fact, Friday is National Mulled Cider Day. I don't know about you, but as the nights turn cooler, I love a delicious warm cup of mulled cider.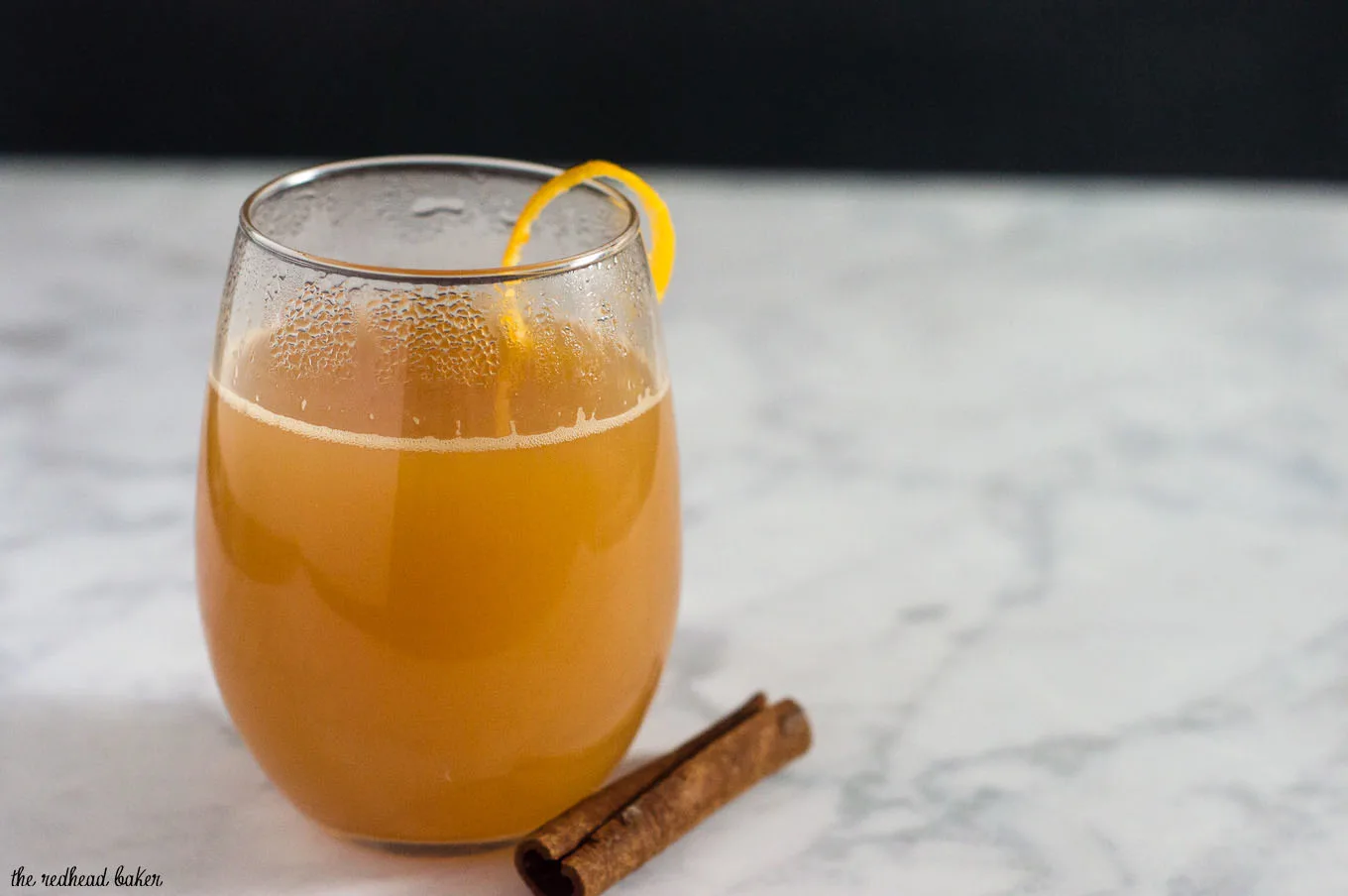 Do you know the difference between apple cider and apple juice? Sure, they look different and taste different. Why is that? Well, there are no federal regulations on what can be called apple juice vs apple cider. Some states, however, do have regulations. In general, cider is the unfiltered, sometimes unpasteurized juice of apples. Sometimes cider is "flash pasteurized" to kill bacteria. Apple juice is filtered and pasteurized.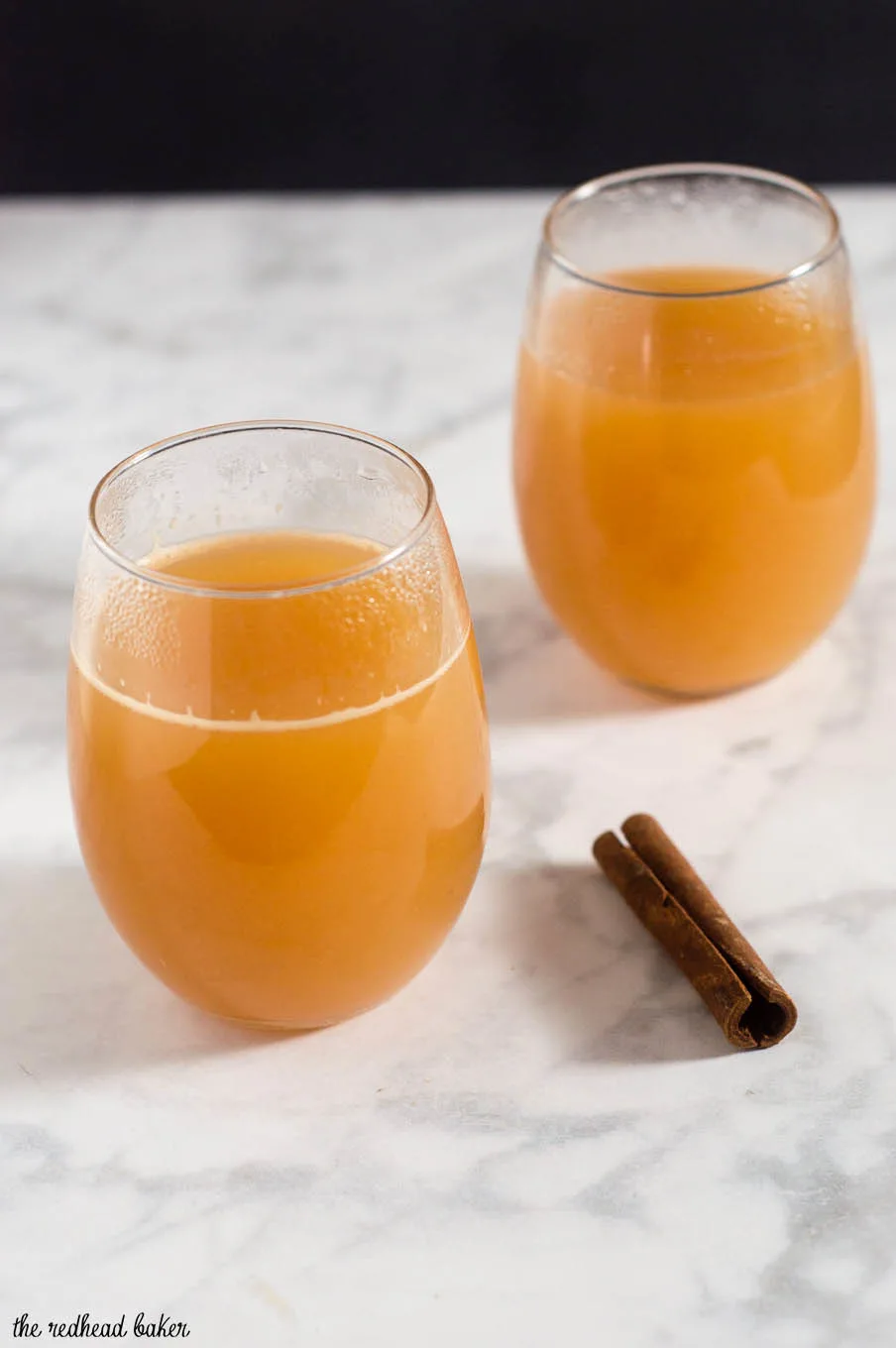 There are several stores that sell mulling spices, but you can save a lot of money by doing it yourself. This is a base recipe, and you can add to it (like coriander or ginger), omit from it, or otherwise adjust it to your taste. You can get whole spices at pretty much any grocery store, or order them from a site like Penzey's. You can also use this mixture to mull red wine instead of cider.
The best thing about mulled cider is the aroma that wafts through the whole house while the cider and mulling spices simmer. It's one of my favorite things about fall!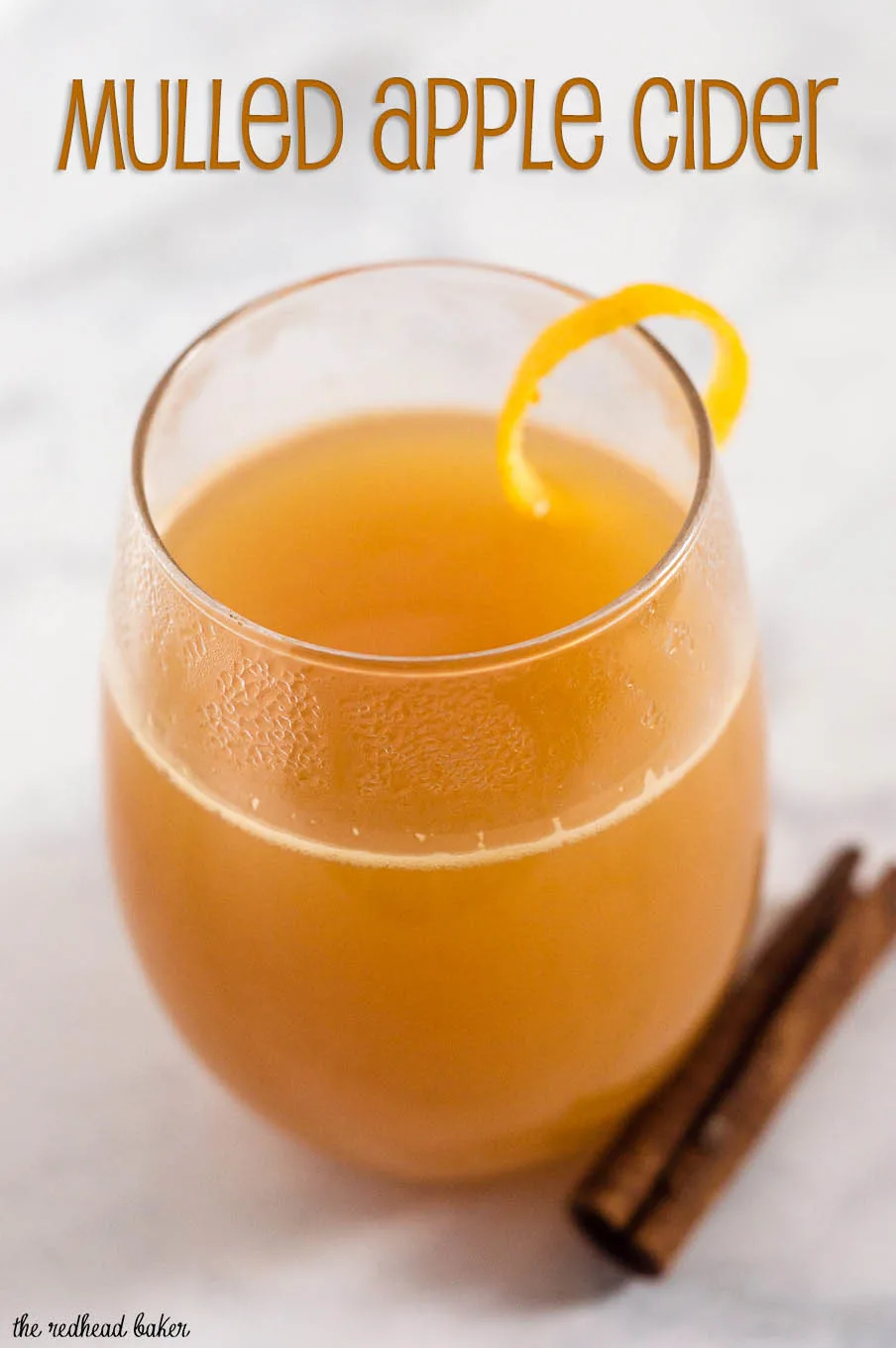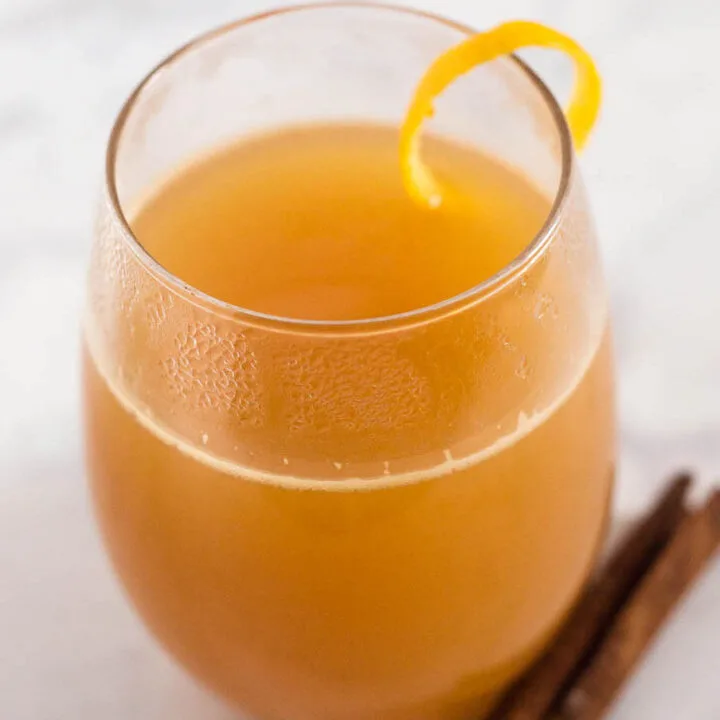 Mulled Cider
Yield:
4 (1-cup) servings
Ingredients
1 quart apple cider
1 inch cinnamon stick, 3-
4 cloves whole
4 whole allspice berries
2 strips orange rind
Instructions
Place all of the ingredients in a saucepan and bring to a simmer. Cook at a simmer for 10 minutes to infuse the flavors.
Strain out the cinnamon stick, spices and orange rind. Ladle into glasses and serve.
Recipe by The Redhead Baker