Pepparkakor are Swedish ginger cookies traditionally served at Christmas time. They are less sweet and have a slightly more complex flavor.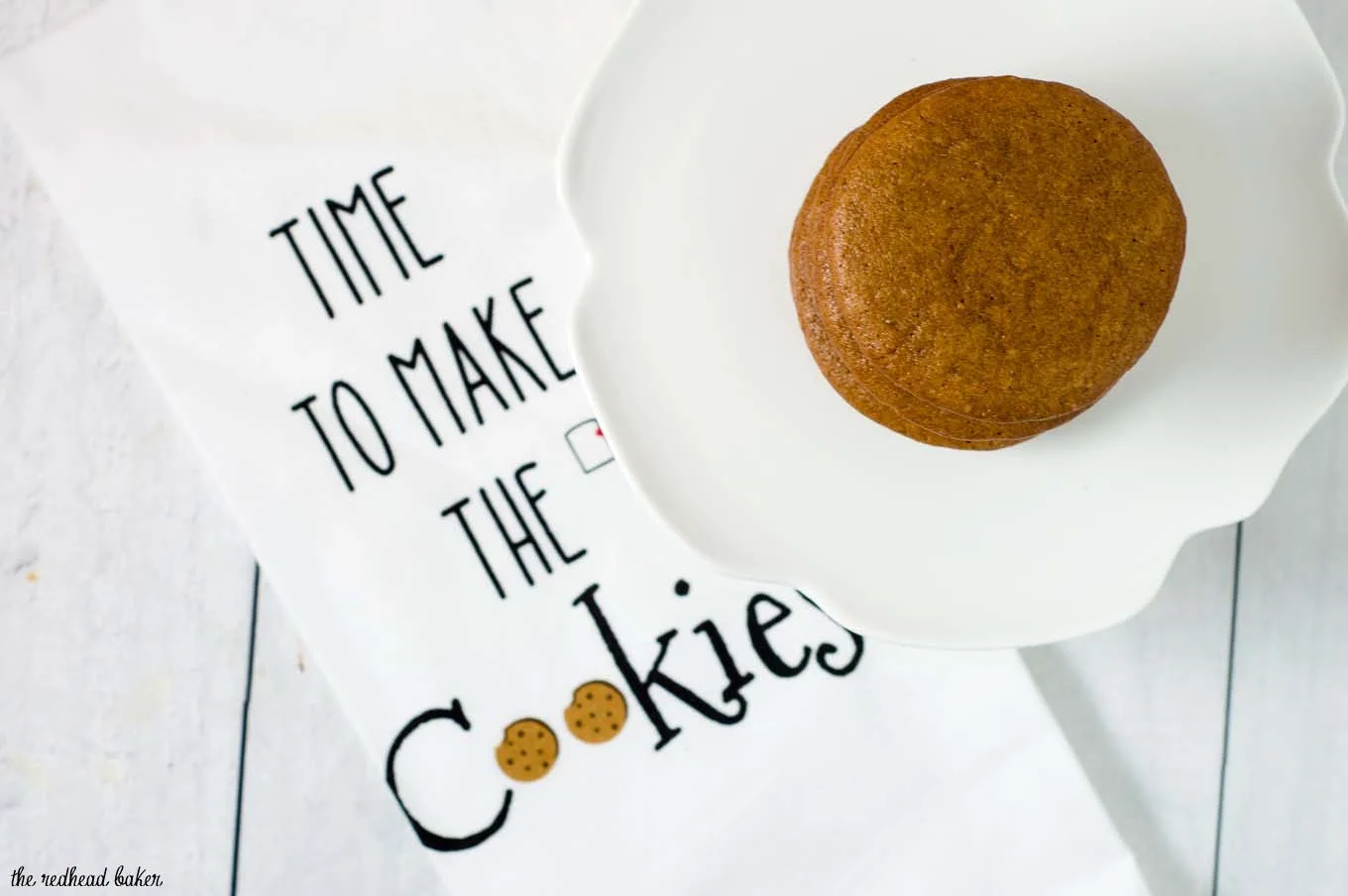 If you celebrate Christmas, then you know that now is the time to get your tree (or assemble your fake one), decorate it, string up the lights, hang your stockings, and best of all — bake Christmas cookies! Best of all, our Christmas Cookies Week sponsor, Nielsen-Massey, is giving one lucky winner a set of 8 of their extracts and flavors. See the entry widget just above the recipe to enter to win!
All this week, I and 33 other food bloggers will be posting Christmas cookie recipes, and today in particular, some of us are focusing on international cookies. Last year, I shared a favorite from my own heritage, Scottish shortbread cookies. This year, I'm going Scandinavian with Swedish ginger cookies, called Pepparkakor.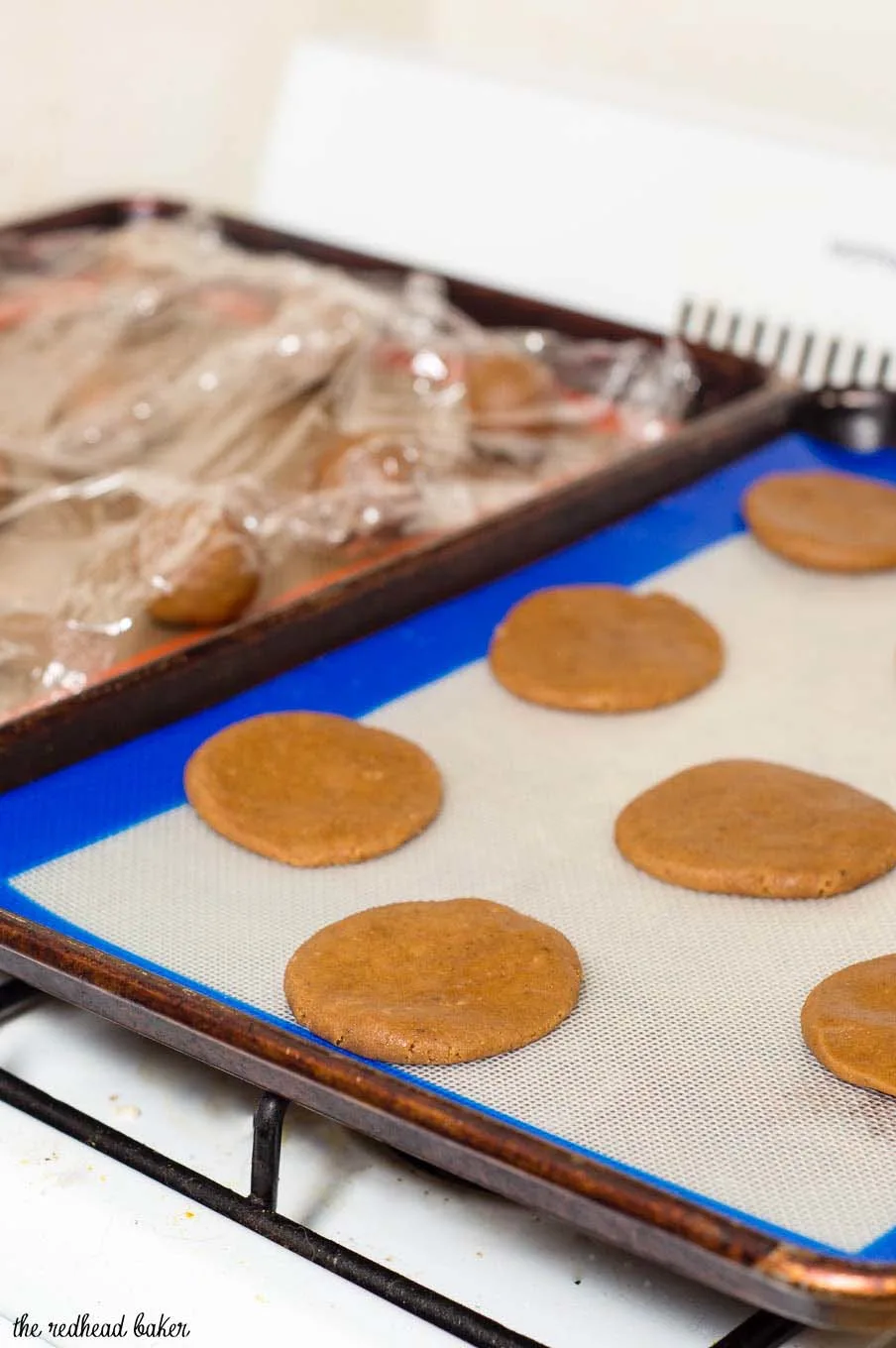 Peppar means pepper and kakor can mean cookie or cake. Modern versions of this recipe don't actually include any pepper, but the one I'm sharing does. You can also include a dash of cayenne pepper, if you like, but I thought these had great flavor without it.
They are similar to gingersnaps or gingerbread cookies that are common in the United States, and like gingerbread, this cookie dough can be cut into shapes. But as you need to work with the dough when it's very cold, I thought it would be easier to scoop and roll into balls.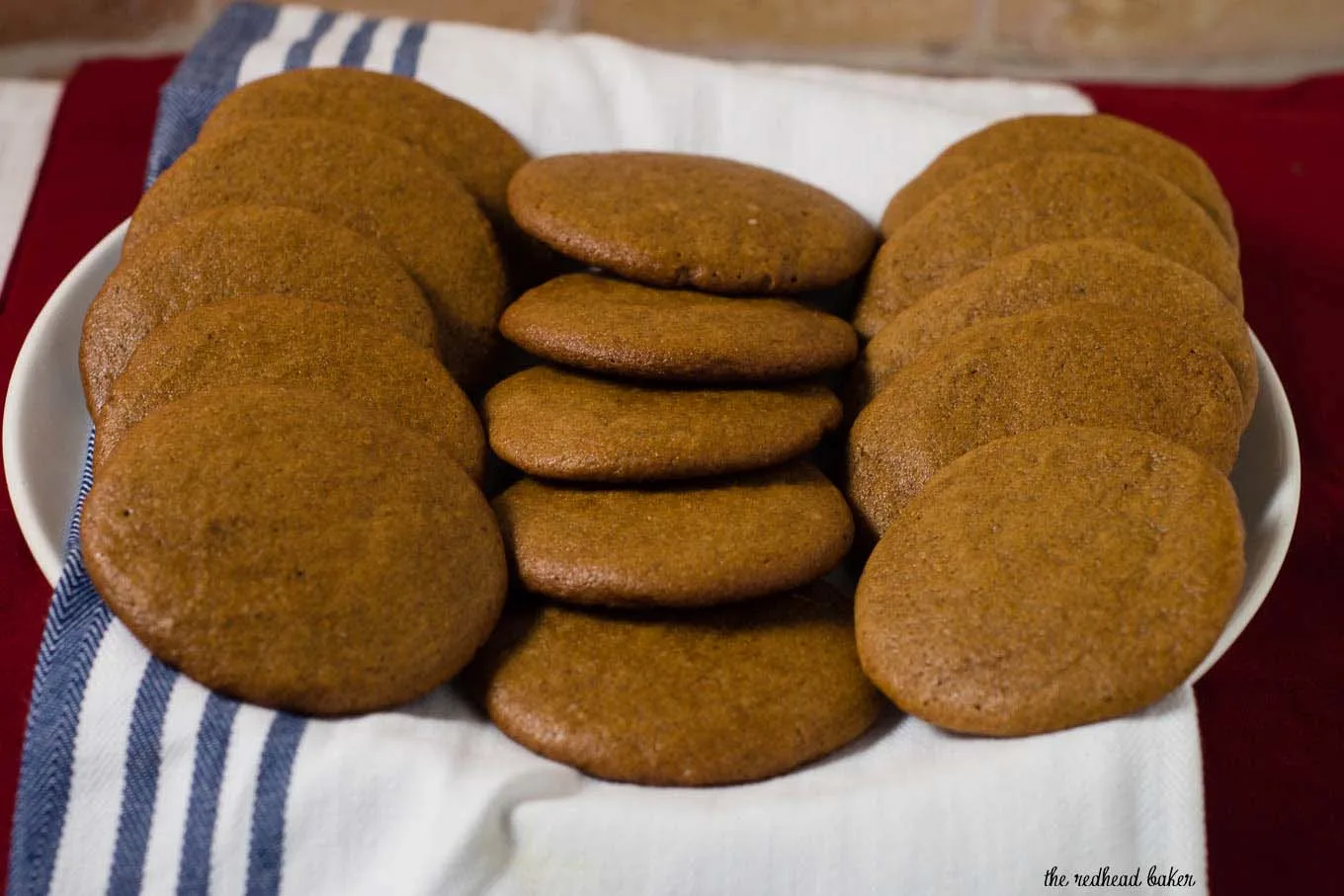 Unlike American gingerbread, pepparkakor isn't usually iced or frosted for serving. They are either eaten plain, or with a sprinkle of turbinado sugar before baking.
In researching pepparkakor, I learned that it is tradition to hold a cookie in the palm of your hand. Make a wish, and with the index finger of your other hand, tap the cookie until it breaks into three pieces. Then, your wish will come true!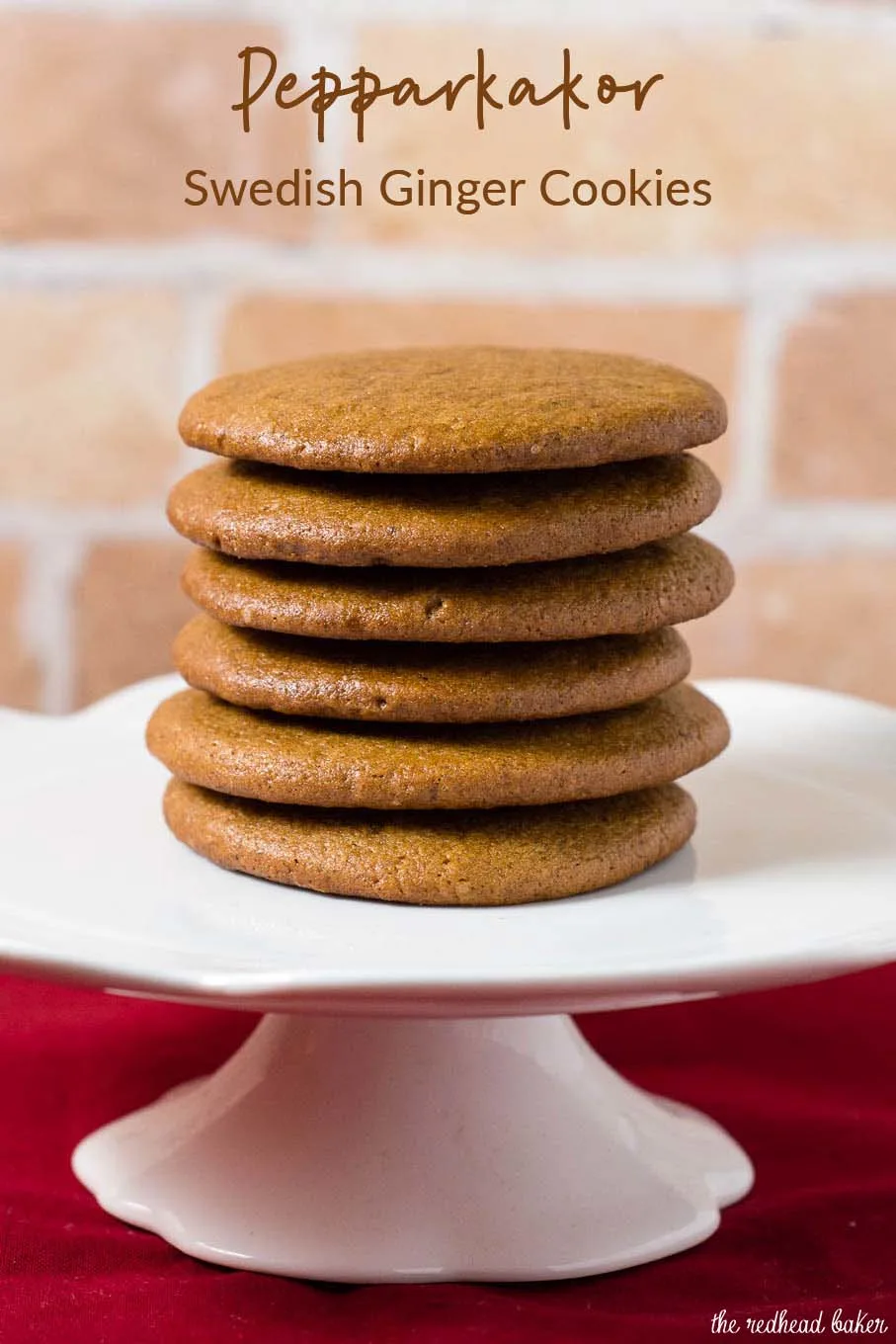 The giveaway
This giveaway has ended.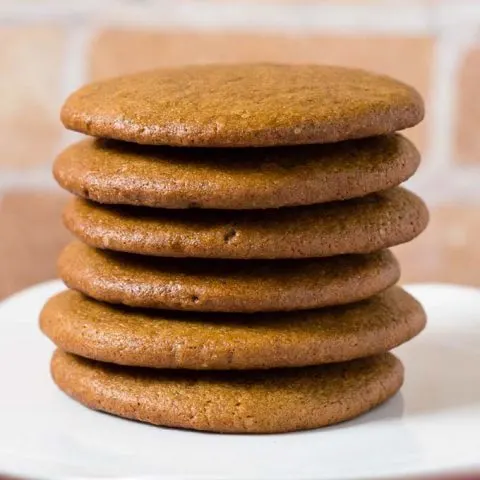 Pepparkakor (Swedish Ginger Cookies)
Ingredients
1 ⅔ cups all-purpose flour
¼ teaspoon baking soda
8 tablespoon unsalted butter
½ cup packed light brown sugar
6 tablespoon white sugar
¼ cup molasses
2 tablespoon ground ginger
1 teaspoon ground cinnamon
¼ teaspoon orange extract
¾ teaspoon kosher salt
½ teaspoon ground cloves
¼ teaspoon black pepper
1 large egg
Instructions
In a large bowl, whisk together the flour and baking soda. Set aside.
In a medium saucepan set over medium heat, combine the butter, both sugars, molasses, ginger, cinnamon, orange extract, salt, cloves, and pepper. As the butter melts, whisk until the sugar dissolves and the mixture begins to simmer. Remove from heat. Cool until just warm to the touch, about 30 minutes.
Whisk the egg into the cooled mixture until smooth. Pour over the dry ingredients and fold with a rubber spatula until no dry flour remains. Refrigerate at least 2 hours or up to 2 days.
Heat the oven to 350 F with racks in the upper- and lower-middle positions. Line 2 baking sheets with parchment paper or silicone baking mats. Working with a tablespoonful of dough at a time, use dampened hands to roll into balls. Arrange 12 dough balls on each baking sheet, spacing evenly.
Lay a sheet of plastic wrap over the balls on each sheet and use the bottom of a dry measuring cup to flatten each to about ¼ inch thick. Remove the plastic and bake until richly browned, 14 to 16 minutes, switching and rotating the baking sheets halfway through to ensure even baking. Cool on the sheet for 10 minutes, then transfer to a wire rack and cool completely.
Slightly adapted from Dawn Yanagihara's recipe as seen on Christopher Kimball's Milk Street
See more Christmas Cookies: