Easy, no-bake five-ingredient peppermint mocha fudge makes a delicious holiday party treat, or a sweet homemade gift.
Welcome to Day 3 of Christmas Week. This annual event was started in 2012, and is hosted by Kim of Cravings of a Lunatic. This year we have over 35 bloggers sharing festive sweet recipes for the event. Plus we all chipped in for a huge Amazon Gift Card Giveaway so be sure to enter!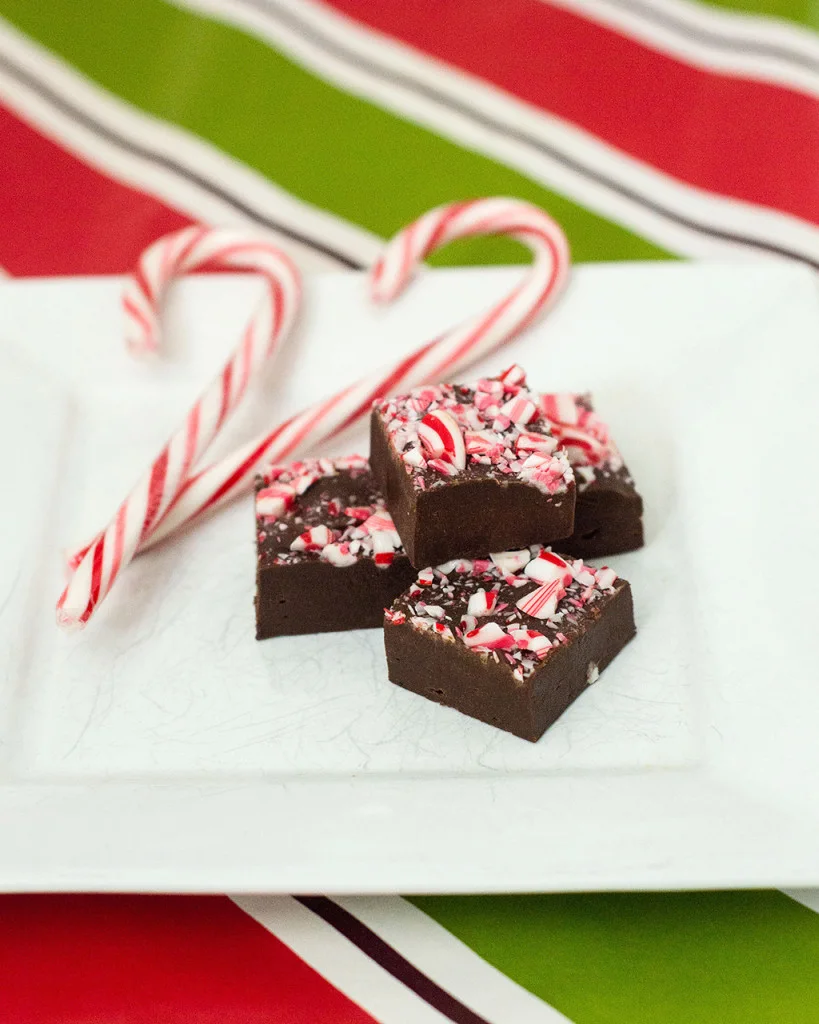 In this hectic holiday season, who couldn't use a fast, easy treat recipe that's perfect for giving away as a gift, or bringing along to a holiday party? This festive, sweet fudge doesn't require any baking. Old-fashioned fudge requires a candy thermometer. This shortcut fudge uses condensed milk, and is ready in about half the time.
Fudge is a very underrated sweet treat. Everyone is all about the cookies this time of year (for good reason, I'm not knocking cookies). Stand out from the crowd, and when everyone is bringing cookies to a holiday party, bring a tray of decadent peppermint mocha fudge.
I was preparing to make plain old candy cane fudge, but when I stopped to pick up my favorite seasonal latte, a peppermint mocha, I thought how delicious that flavor would be in a square of fudge. The coffee flavor comes from instant espresso powder. Instant espresso is available in most grocery retailers. If you can't find it, you can use instant coffee granules, but increase the amount to 2 ½ teaspoons, since the flavor of instant coffee isn't as strong as espresso.
Leftovers (if there are any!) will keep in airtight container in the refrigerator for up to 2 weeks.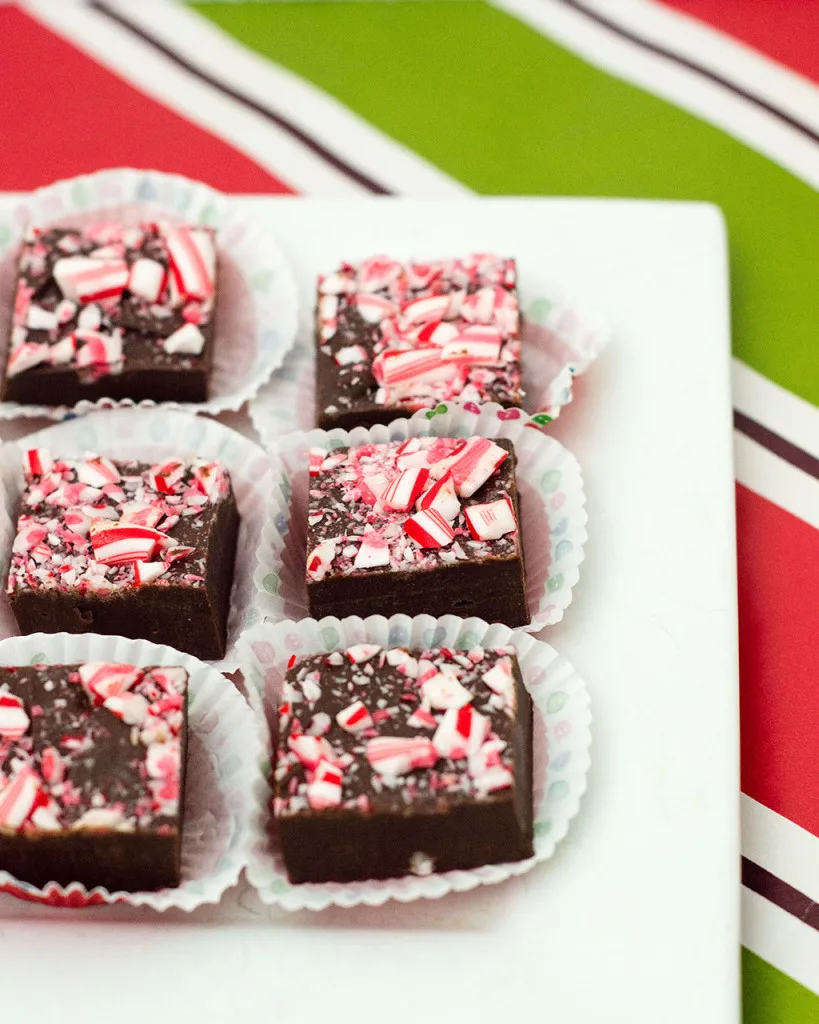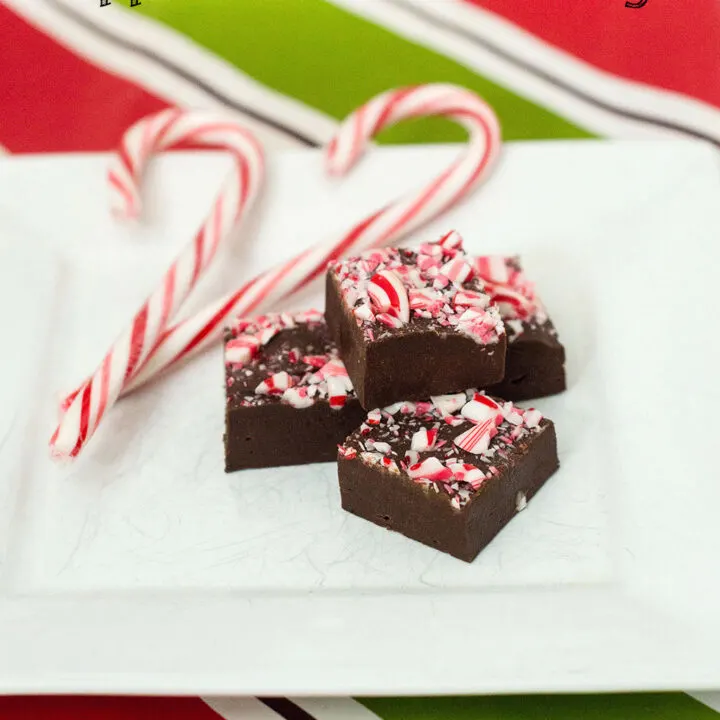 Peppermint Mocha Fudge
Ingredients
1 oz can sweetened condensed milk, 14
12 oz high-quality semisweet chocolate, chopped
2 tablespoon unsalted butter, cut into chunks
2 teaspoon instant espresso powder
4 standard-size candy canes, crushed
Instructions
Line a 9-inch square baking pan with wax paper, leaving a 4-inch overhang on two sides.
Place the sweetened condensed milk, chopped chocolate, butter and salt in a medium heavy-bottomed saucepan and set over medium-low heat. Stir constantly until the chocolate and butter are completed melted and the mixture is smooth.
Scrape the mixture into the prepared pan. Dampen a small offset spatula and spread the mixture evenly and smooth the top.
Sprinkle the crushed candy canes evenly over the surface and gently pat the pieces so they slightly sink into the surface of the mixture.
Cover the baking pan in tinfoil and refrigerate until the fudge is set (about 1 hour). Once chilled, you can lift the fudge out of the baking pan using the wax paper overhang. Set the fudge on a cutting board, and cut into 1 ½-inch x 1 ½-inch squares. Store in airtight container in the refrigerator for up to 2 weeks.
Adapted from Taste of Home
Recipes from Day 3 of Christmas Week! Please visit all our talented participants: