Salted Caramel Affogato Parfaits combine gelato, coffee and pound cake for a grown-up dessert with lots of different flavors and textures, perfect for any celebration.
This little blog of mine is turning 5 years old! To celebrate that, as well as the first year that I've earned over 100,000 views in a single year, I'm throwing a celebration with some fellow bloggers, and YOU could win some goodies! We're giving one winner a 5-quart Instant Pot and a $50 Amazon Gift Card.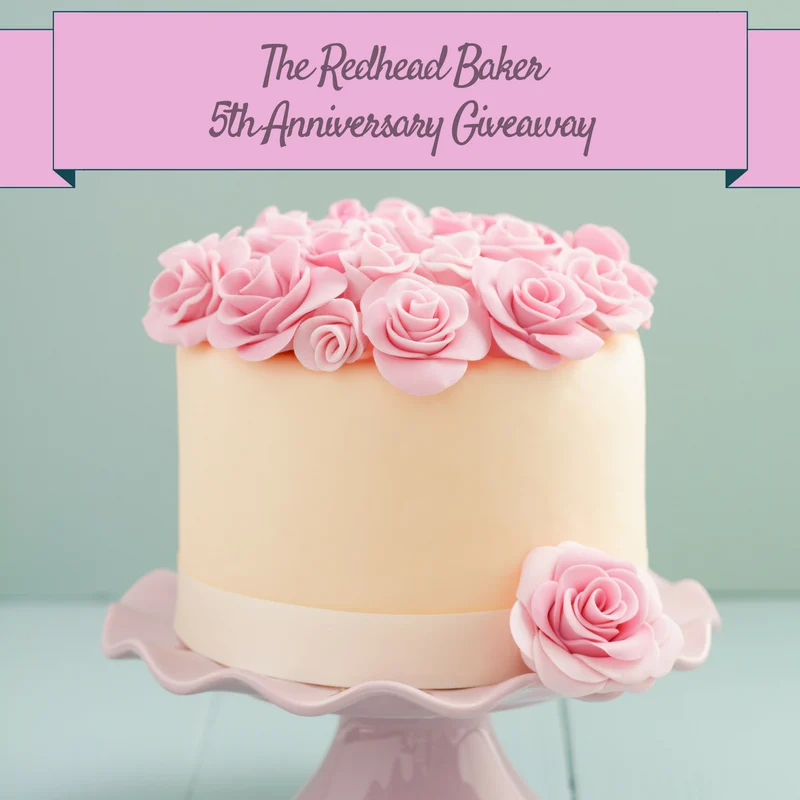 Thanks to Heather of All Roads Lead to the Kitchen, Betsy of Desserts Required, Heather of Hezzi-D's Books and Cooks, Laura of Mother Would Know and Susan of The Wimpy Vegetarian for celebrating with me and helping to sponsor this giveaway! Please visit their blogs as well and check out their recipes.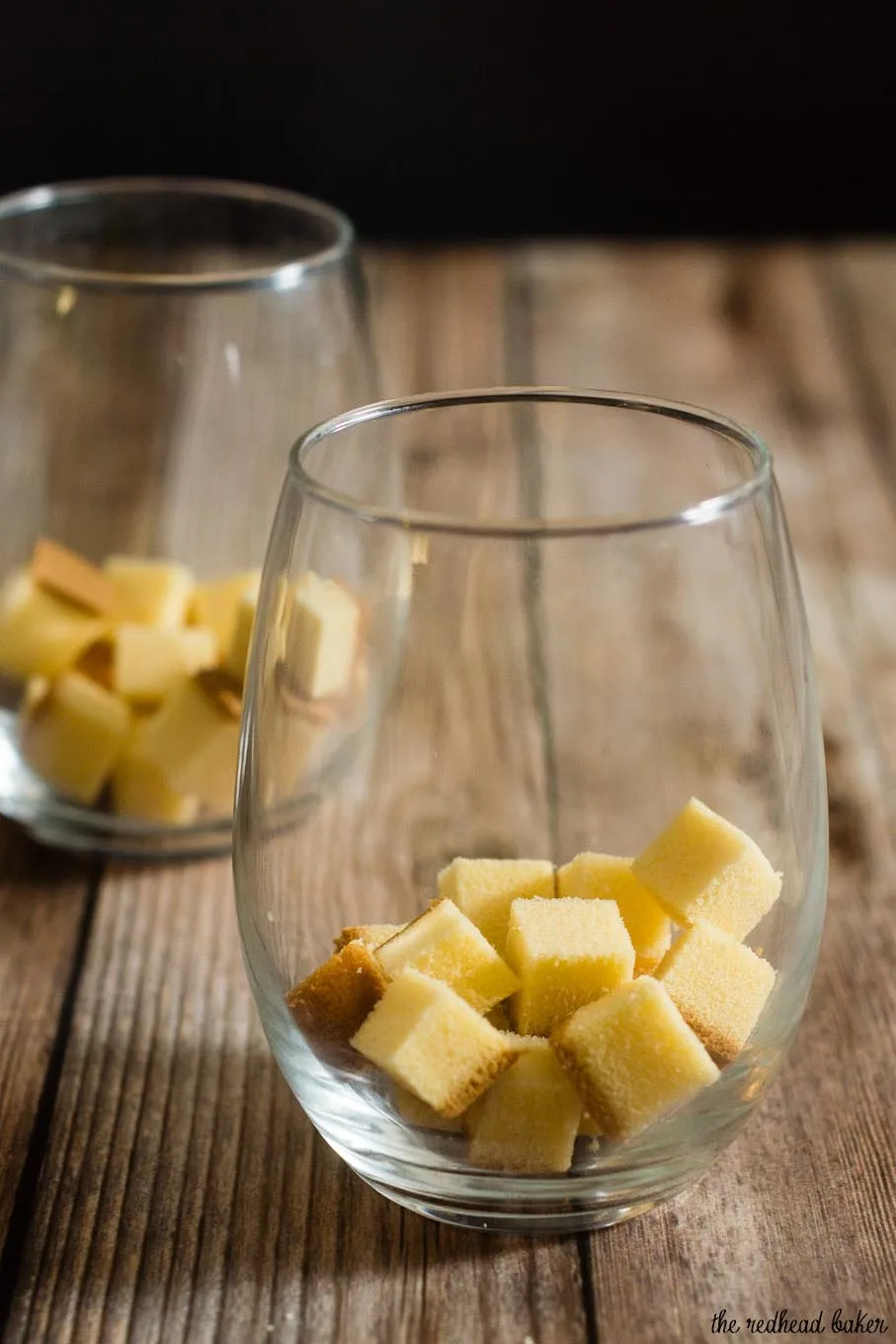 I thought about making a classic birthday cake to celebrate this milestone, but having just had Thanksgiving (and no room in the fridge, what with the leftovers), I thought about other celebration desserts I enjoy. I considered recreating the salted caramel budino I had at a restaurant for my most recent birthday (seriously, if you're ever in Philadelphia, eat at Barbuzzo, and get the budino!)
But that would still leave me with the lack of refrigerator space problem. My freezer, however, had lots of space. Something frozen ... affogato, hands down. I'd made another affogato recently, and if there was ever an easy yet impressive adult dessert, that was it. This time, I decided on salted caramel affogato, turned into a parfait with toasted cubes of pound cake for lots of flavor and texture.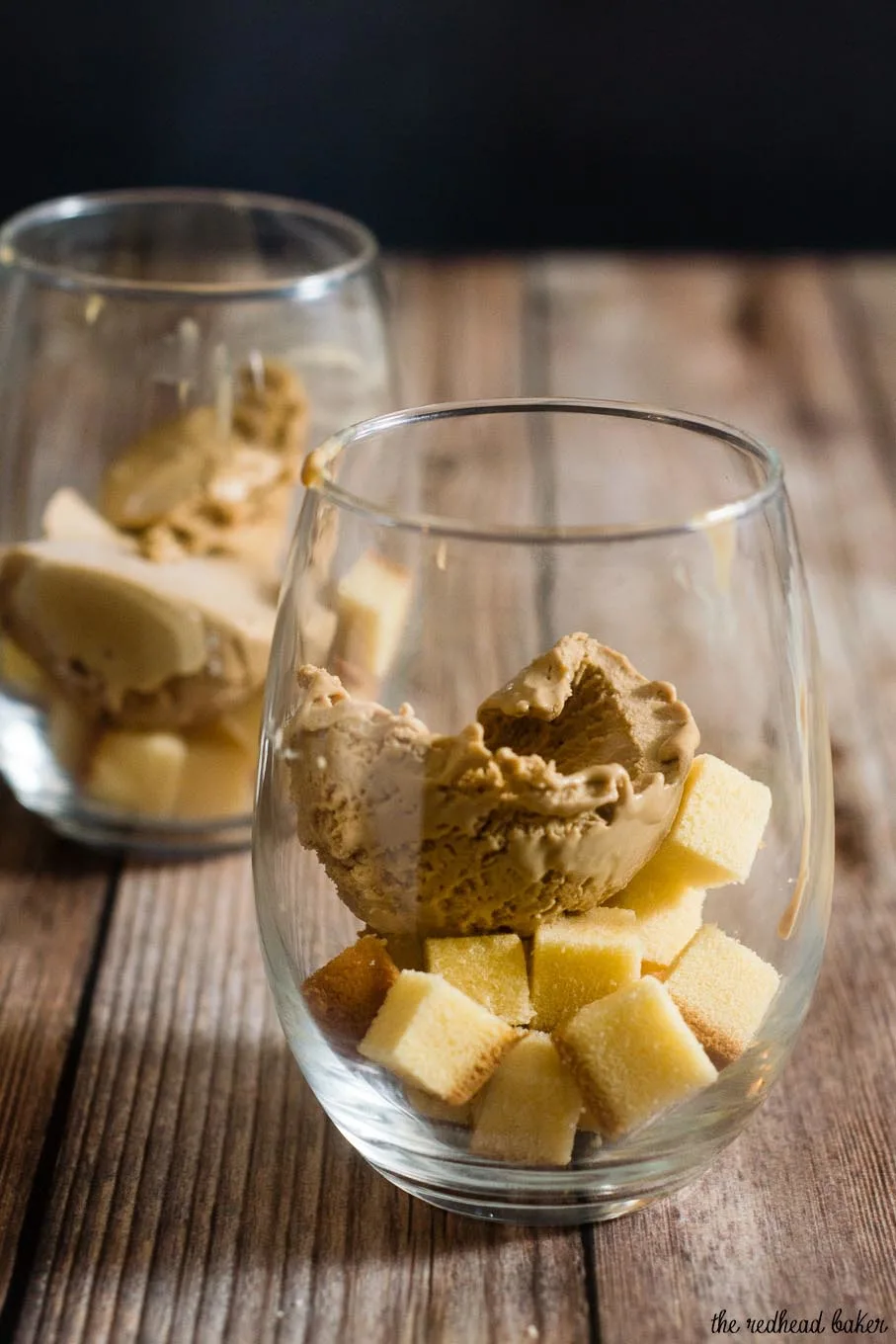 I call it an adult dessert not because it contains alcohol, but because (your family dynamic may be different) the last thing my kid needs is coffee. He's hyper enough all on his own. Not that adding alcohol to an affogato would be a bad thing. I wholeheartedly approve of adding a shot of liqueur to affogato.
Obviously, the gelato can and should be made ahead of time. You can cut and toast the pound cake the night before serving and store it in an airtight container at room temperature. Toasting the cake cubes is important because untoasted cake will absorb all of the coffee and turn to mush. Assembly of the parfaits and pouring the coffee should be done just before serving.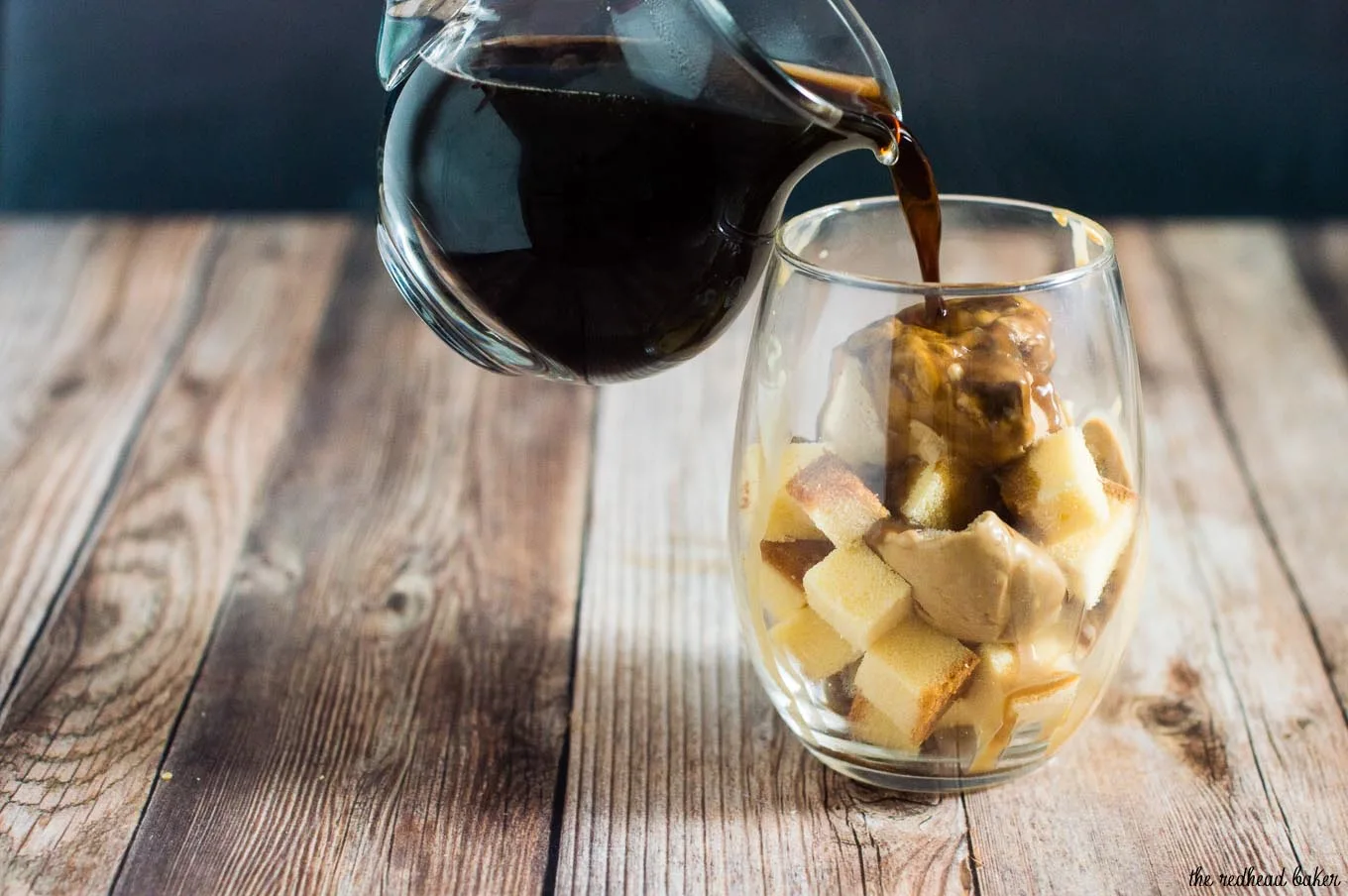 So, about those goodies for one lucky reader. All of the participating bloggers have chipped in, and one winner will receive one of the hottest new kitchen products on the market, a 5-quart Instant Pot, and an Amazon gift card in the amount of $50. Haven't heard of an Instant Pot? It's a kitchen product that performs 6 functions: pressure cooker, sauté/browning, slow cooker, rice cooker, steamer and warmer. It's programmable, has a delayed-start option, plus the inner stainless steel pot, silicone sealing ring, and anti-block shield are all dishwasher safe.
Enter to win here: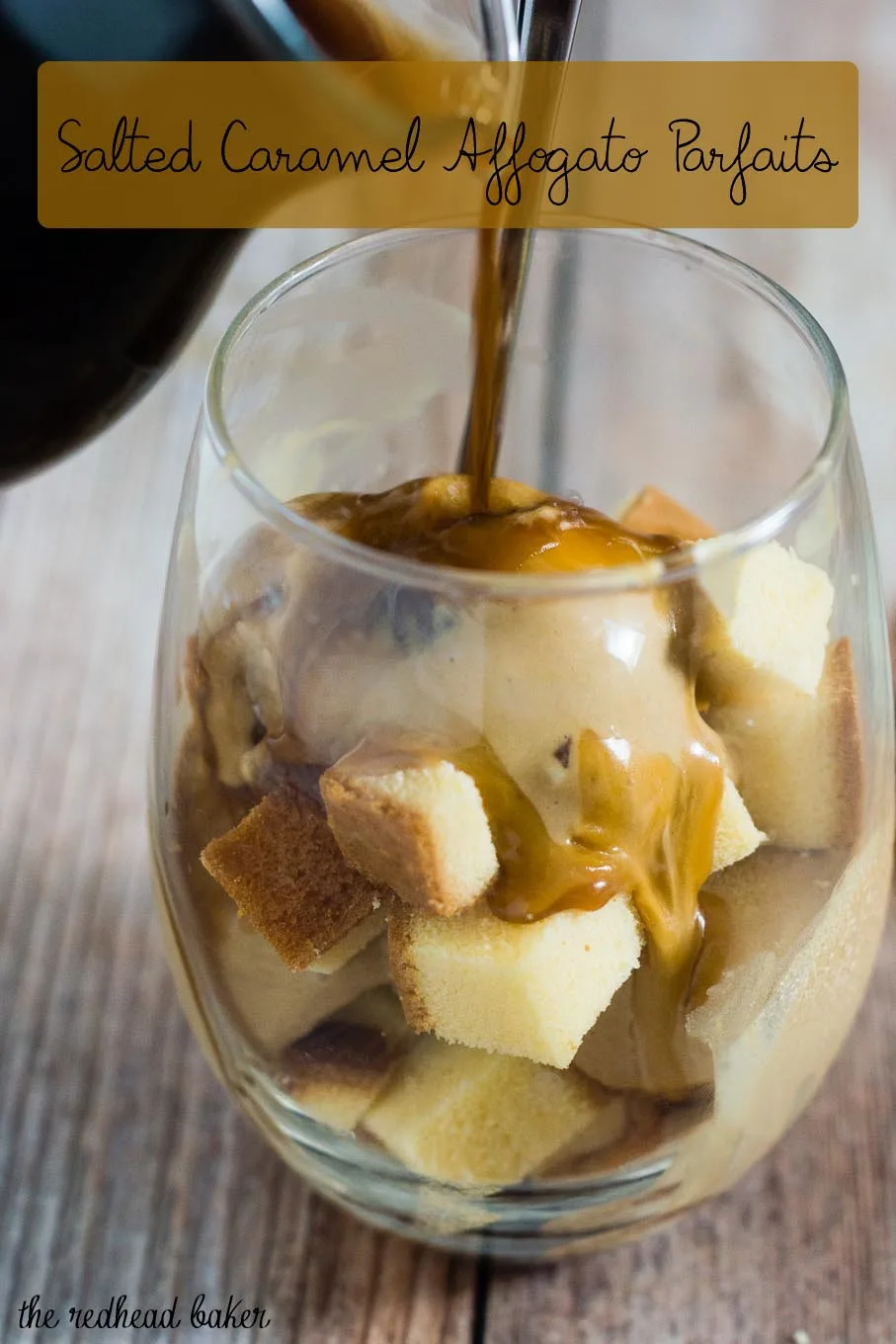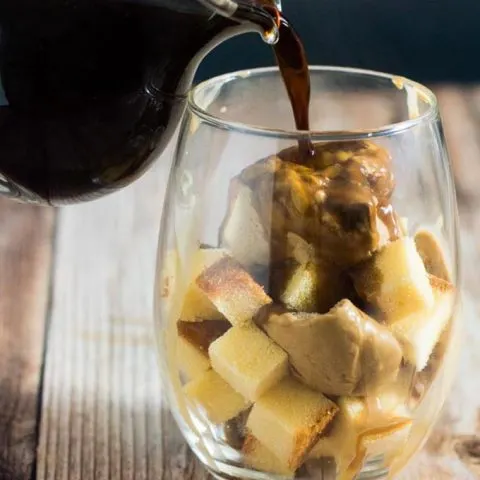 Salted Caramel Affogato Parfaits
Ingredients
For the gelato:
2 cups heavy cream
½ teaspoon flaked sea salt
5 large egg yolks
⅓ cup sugar
¼ cup caramel sauce, plus extra for drizzling over parfaits, store-bought or homemade
For the parfaits:
7-inch x 3-inch loaf of pound cake, cut into ½-inch cubes
1 cup espresso or strongly-brewed coffee
Whipped cream, for garnish (optional)
Instructions
Make the gelato:
In a medium saucepan over moderate heat, combine the cream and the salt; heat to scalding.
In a separate bowl, whisk together the egg yolks and sugar.
Slowly add one third of the hot cream to the yolks, while whisking constantly.
Pour the cream/yolk mixture back into the saucepan and cook on low until the mixture thickens and coats the back of a wooden spoon.
Cool to room temperature, then whisk in the caramel. Chill the mixture for at least four hours, or overnight.
Process in your ice cream maker according to manufacturer directions. Transfer to a freezer-safe container with a tight-fighting lid and freeze until at least four hours.
Make the parfaits:
Preheat your oven to 350 degrees. Spread the cubed pound cake in an even layer on an ungreased baking sheet. Toast the cubes for about 10 to 15 minutes, turning occasionally, until light golden brown all over. Cool to room temperature.
Place a layer of toasted cake cubes in the bottom of a parfait glass. Top with a scoop of gelato.
Place another layer of toasted cake cubes in each glass, then another scoop of ice cream. Drizzle additional caramel sauce over each parfait, if desired.
Pour ¼ cup of hot espresso or coffee over each parfait. Top with whipped cream if desired. Serve immediately.
Recipe by The Redhead Baker
Check out the recipes by other participating bloggers: