Cold winter day? Warm up with a salted caramel steamer -- warmed milk flavored with homemade salted caramel sauce. Kids and adults alike will love it!
Before I jump into the recipe, I want to tell you about the giveaway I joined with Lauren's Recipe Box and a few other bloggers. You get to choose your prize: a KitchenAid mixer (one of my favorite kitchen products of all time!) or a $300 gift card to Amazon. Scroll down below the recipe to enter!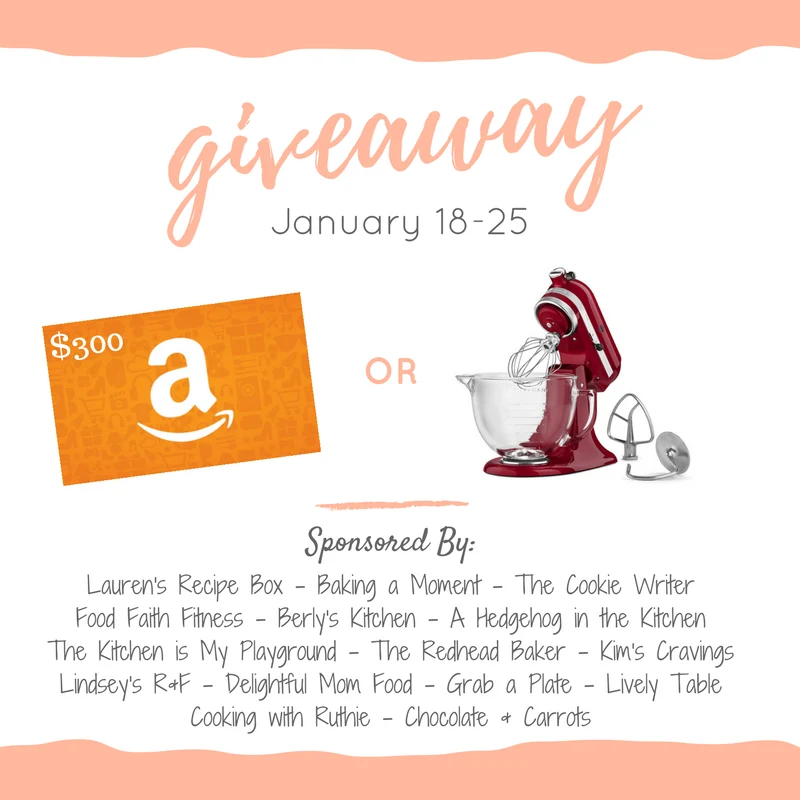 If you've never heard of a steamer, let me introduce you. It's like hot cocoa's lesser-known, but just as delicious. A basic steamer is warmed milk flavored with vanilla. I won't rag on your too much if you've never heard of it. I didn't even know what it was until college. We had a coffee bar on campus called Intermissions (so named because it was right next to the campus theater), and they had a drink called a "white angel," steamed milk flavored with vanilla.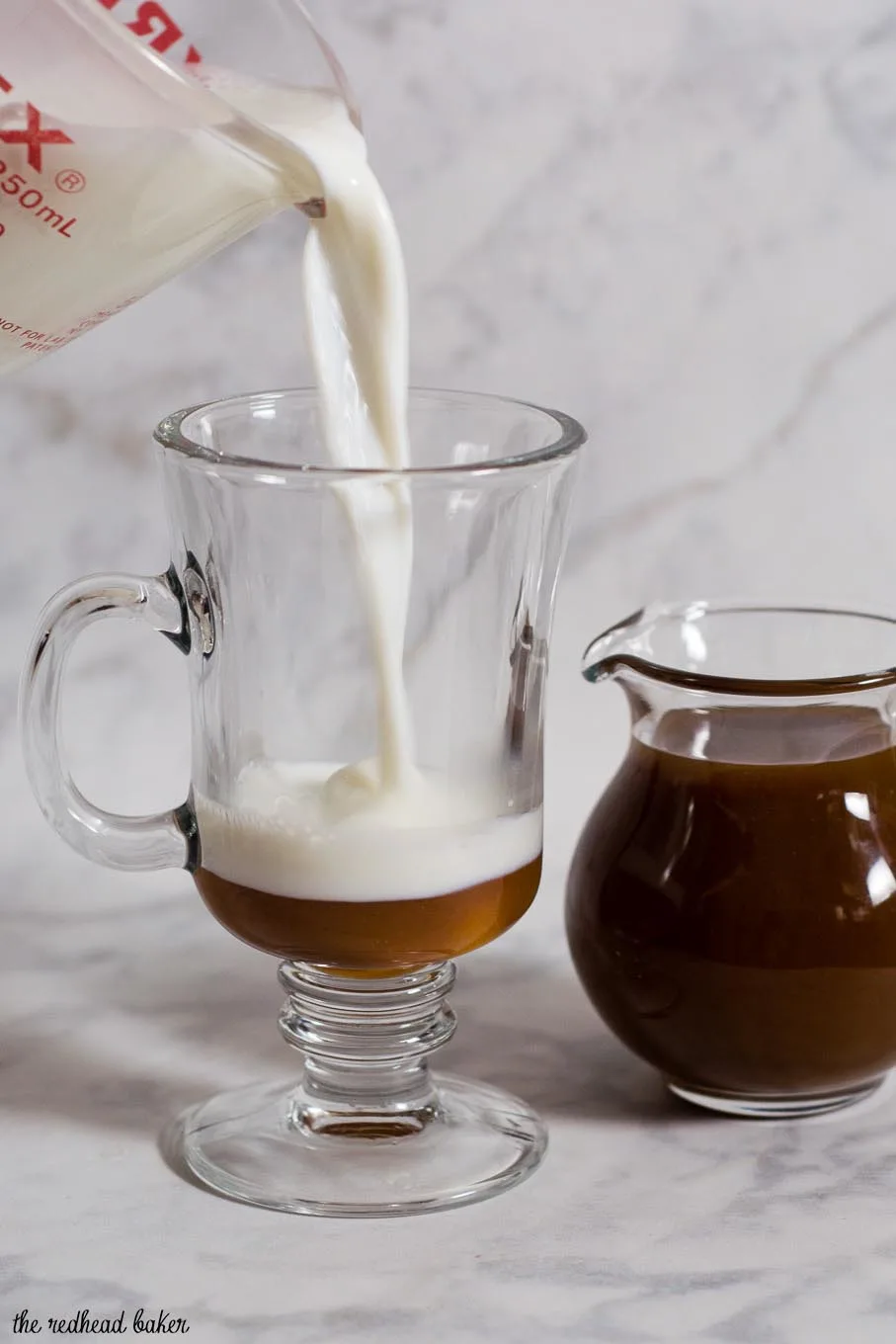 Steamers might even have an advantage over hot cocoa because there are more ways to flavor a steamer that won't get lost like they might if you added them to hot cocoa.
This steamer is flavored with homemade salted caramel sauce. Sure, you could take a shortcut and use store-bought, but it's hard to find good-quality caramel (not sundae topping) in most regular grocery stores. And it's so easy to make at home, and you can control the amount of salty flavor in your caramel much better by going home-made.
I think I have one of the few children in the world who don't prefer chocolate. Don't ask, I have no clue where he gets that from. I've learned to embrace the positive side, which means more chocolate for me. But after an afternoon playing in the snow one day, I asked if he wanted some hot cocoa to warm up. He said no, and asked for milk. I offered to warm it up, and made him a steamer — he loved it!
So whether you have a strange, chocolate-hating child like me, ran out of cocoa mix, or just want something different on a cold day, try a salted caramel steamer. The salted caramel can made in advance and stored in an airtight container in the refrigerator. Just be sure to re-warm before adding the scalded milk. It will incorporate with the milk better that way. The caramel recipe below will make more than enough for 2 drinks, so pour the rest over ice cream, blondies, pie, or, heck, just eat it with a spoon!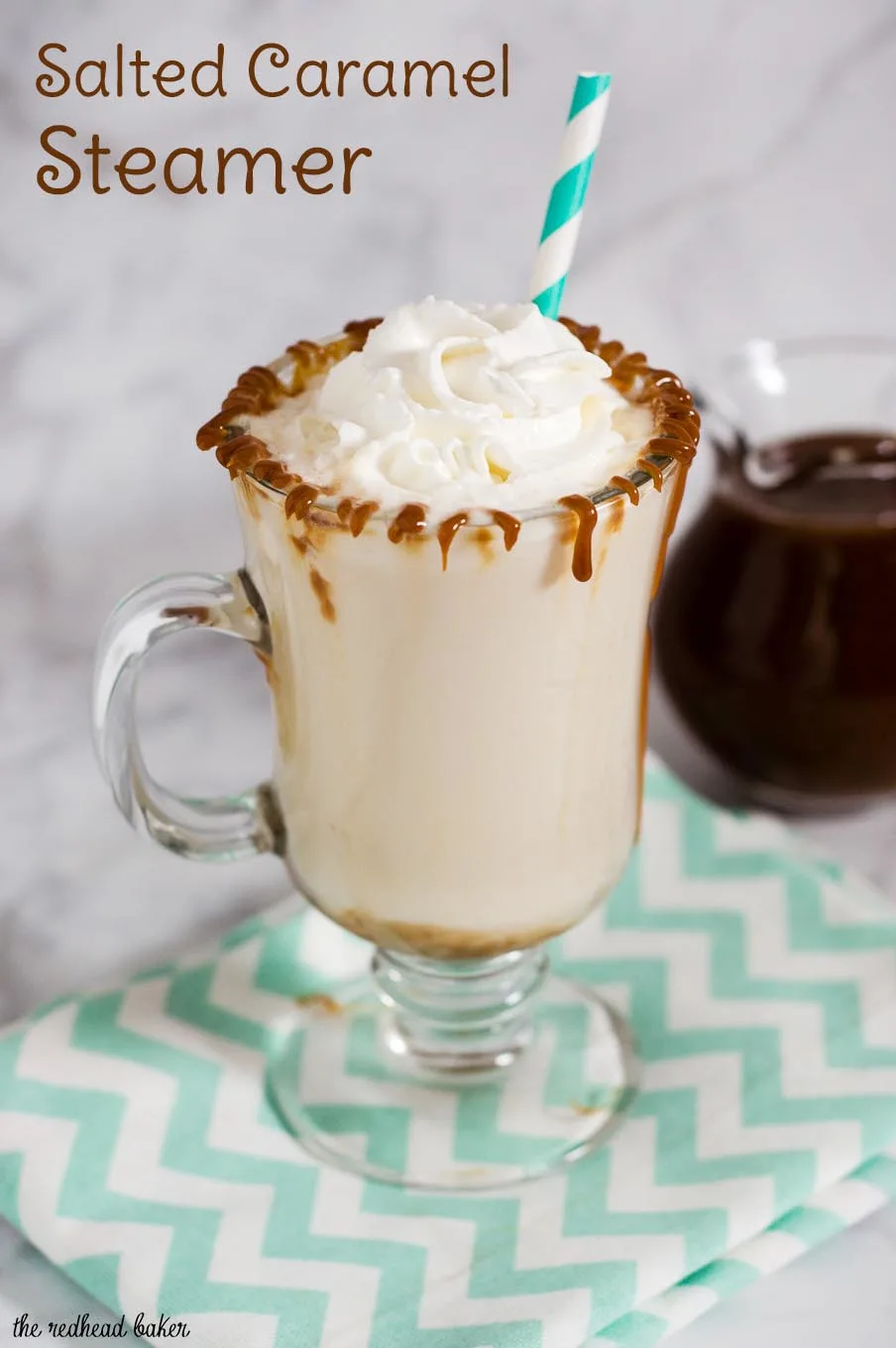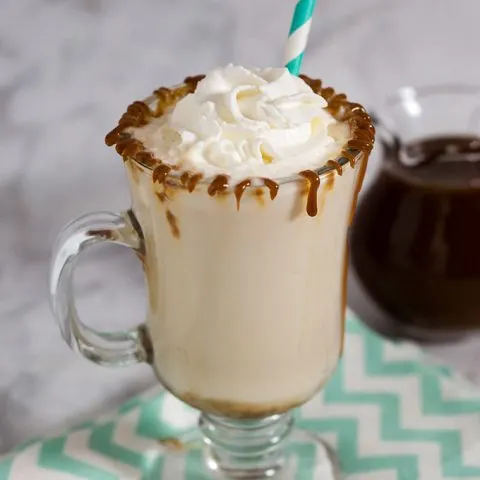 Salted Caramel Steamer
This recipe will make more caramel than needed for 2 servings. Store the extra caramel in a tightly sealed jar in the refrigerator for up to 2 weeks.
Ingredients
For the caramel sauce:
1 cup sugar
4 tablespoon unsalted butter
⅓ cup heavy cream
1 teaspoon vanilla extract
½ teaspoon flaked sea salt
For the steamer:
Instructions
Make the caramel sauce: in a small, heavy-bottomed saucepan, cook the sugar with butter over medium heat, without stirring but brushing down side of pan with pastry brush dipped in water, until amber colored, about 6 minutes.
Carefully stir in cream -- the mixture will bubble vigorously. Cook until thickened, about 2 minutes. Stir in vanilla and sea salt.
Meanwhile, in a second small saucepan, heat milk over medium-high heat until scalding (bubbles form around edge of the pan).
Pour 2 tablespoon caramel sauce into each of 2 mugs. Divide hot milk between the mugs. Drizzle caramel over top of each.
Nutrition Information:
Yield:

1
Serving Size:

steamer
Amount Per Serving:
Calories:

322
Saturated Fat:

16g
Cholesterol:

82mg
Sodium:

404mg
Carbohydrates:

12g
Sugar:

12g
Protein:

8g
Recipe by The Redhead Baker
Giveaway