Strawberry lemon bars are a sweet twist on a tart classic bar cookie. These bars bring back memories of childhood summers drinking pink lemonade.
Happy June, readers! Yes, it is June already. For this round of What's Baking, hosted by Nichole of Cookaholic Wife, we're baking bars! I chose to make strawberry lemon bars.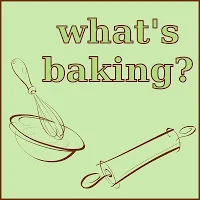 I typically think of brownies when I think of bars, but this time, I decided to go fruity for my bar recipe. Maybe it had something to do with the 5-lb bag of lemons in my refrigerator. I don't even remember WHY we had a 5-lb bag of lemons. I probably needed a lemon, sent Dave to the store, and he came home with that bag.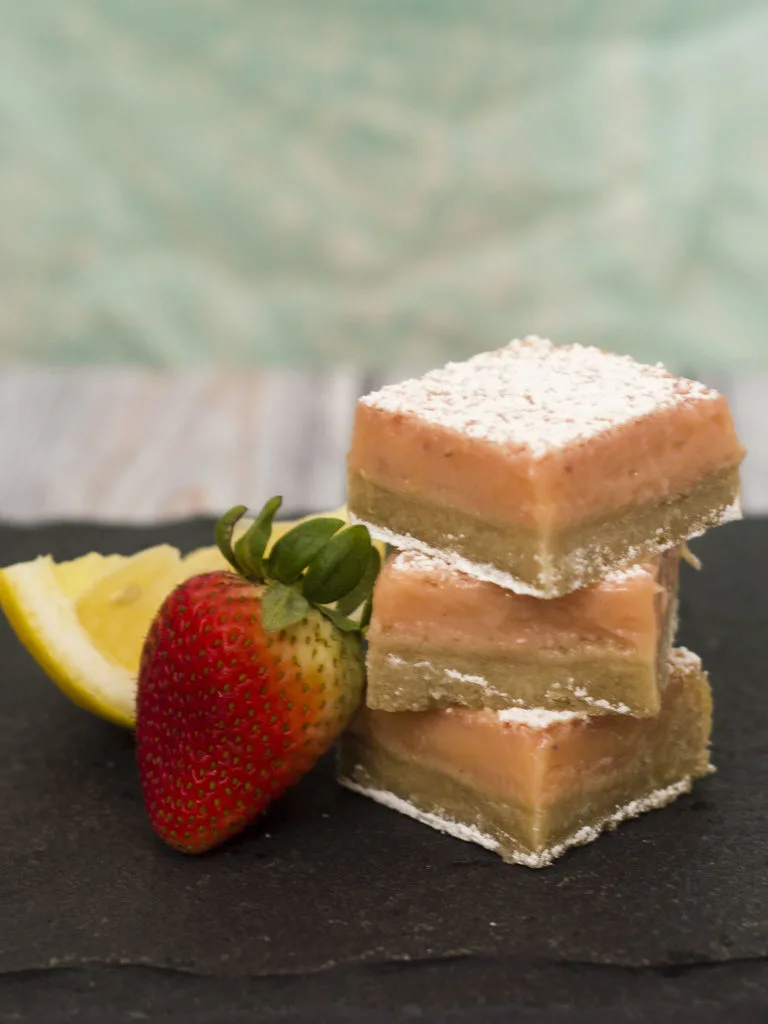 I'd made lemon bars before, and I love the sweet-tart combination. A fellow blogger recently shared a recipe for pink lemonade cupcakes. I loved drinking pink lemonade as a child. Pink lemonade can be made by adding any red or pink fruit or its juice to lemonade -- strawberry, raspberry, even cranberry. I chose strawberry, because we ALSO had 2 pounds of strawberries in the refrigerator. A certain preschooler will beg me to buy them, then doesn't eat them.
For my strawberry lemon bars, I started with my favorite shortbread crust. It's sweet and crumbly, and the perfect complement (in both flavor and texture) to the smooth tart filling. I consulted several lemon bar recipes, then added strawberry puree until I was satisfied with the taste. I highly recommend straining the puree to remove the seeds, which will detract from the smooth texture of the filling.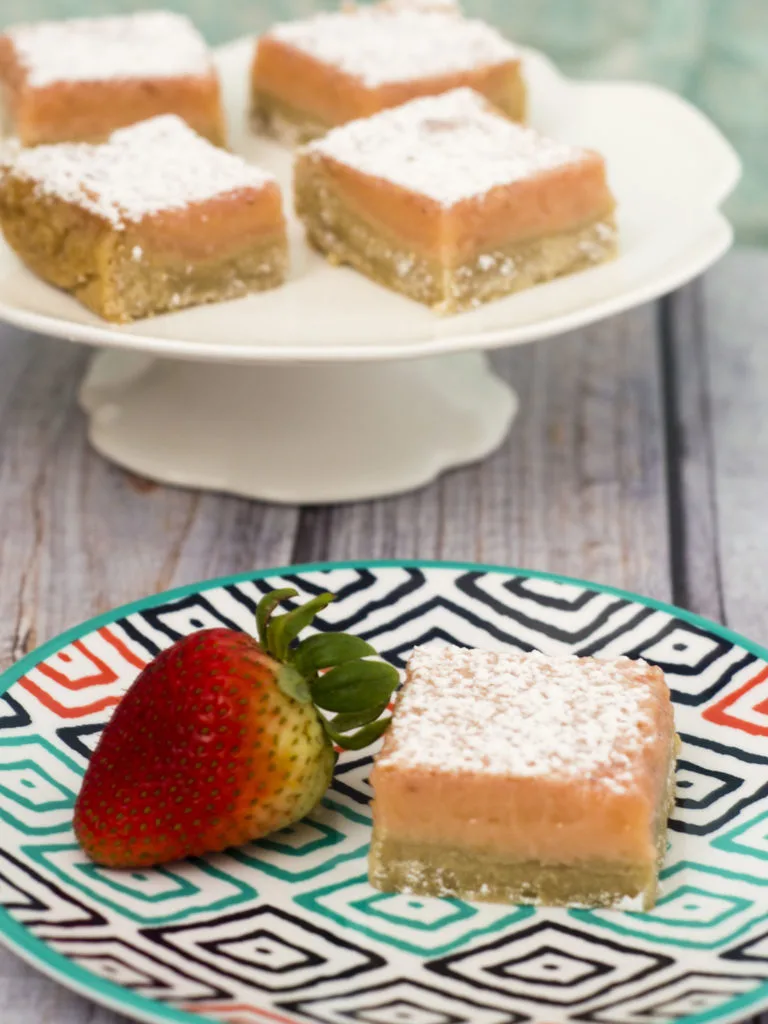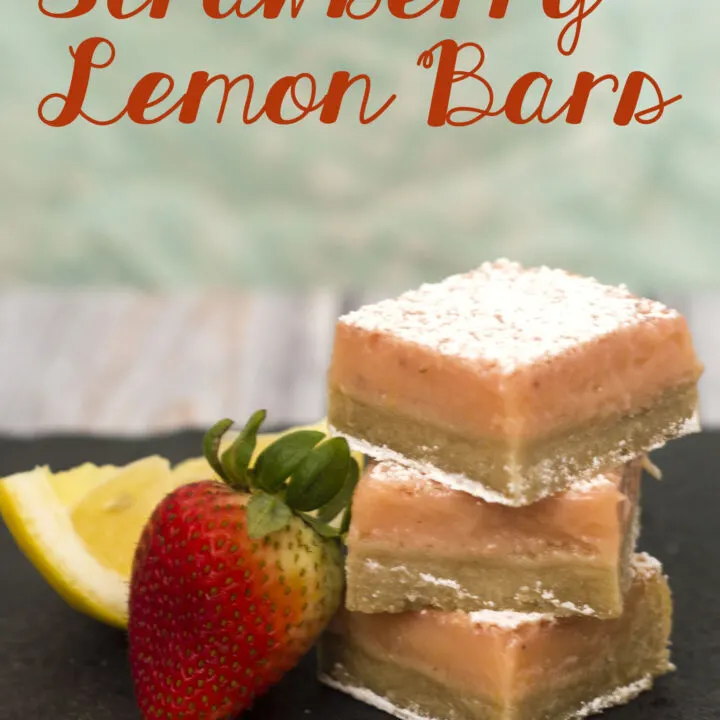 Strawberry Lemon Bars #whatsbaking
Ingredients
For the crust:
¾ cup softened butter, 1 ½ sticks
½ cup light brown sugar
2 cups flour
½ teaspoon salt
For the filling:
3 large eggs
1 cup sugar
3 tablespoon flour
Pinch of salt
2 teaspoon lemon zest, about half a large lemon
½ cup lemon juice
¼ cup strawberry puree
¼ cup milk
¼ cup to ½ powdered sugar, for dusting
Instructions
Preheat oven to 350 degrees. Line a 9x9 baking pan with tin foil, letting it hang over two opposite sides.
In the bowl of a stand mixer, cream together the butter and brown sugar. Add the flour and salt, and mix on low until the dough resembles sandy crumbs.
Scrape the dough into the prepared pan, and press down to form a crust. Bake for 20 minutes, then remove to a wire rack.
Drop the oven temperature to 325 degrees.
In a large bowl, whisk together the eggs, sugar, flour and salt until well-blended.
Whisk in the lemon zest, lemon juice and strawberry puree, then mix in the milk.
Pour the filling mixture over the warm crust.
Bake at 325 degrees for 20 minutes, just until the filling feels firm.
Remove from the oven and cool to room temperature on a wire rack.
Cut into 2 ¼ by 2 ¼ squares. Dust with powdered sugar. Use the two longs ends of tin foil to lift the bars out of the pan to serve.
Adapted from Ina Garten