Eggnog has always been a traditional holiday drink in my family. I turned it into a white chocolate eggnog martini for our Old-Fashioned Holiday #ProgressiveEats meal.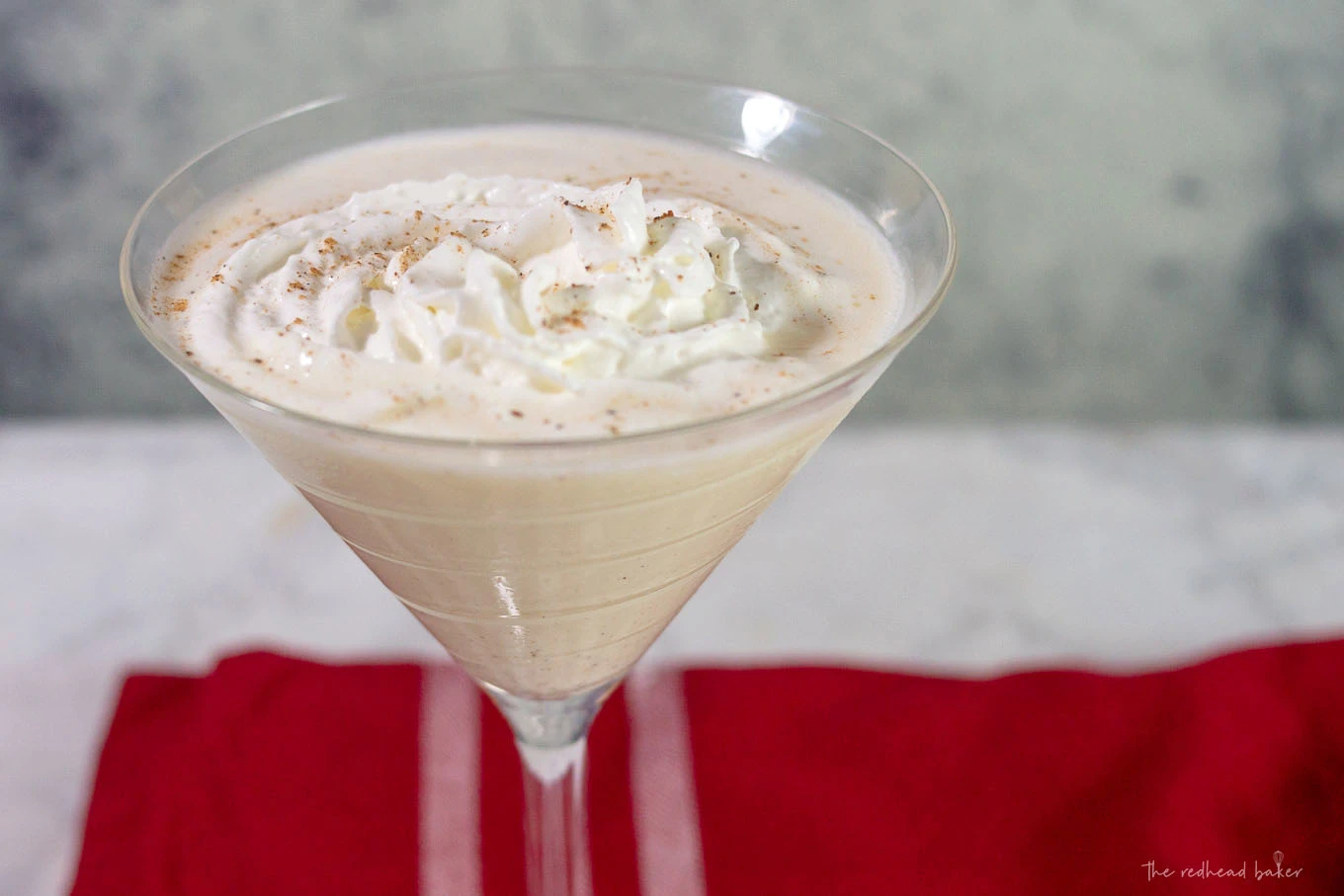 A lot of families have similar holiday traditions on Christmas Eve. Hang up the stockings. Leave out cookies for Santa (and maybe a snack for the reindeer!). Maybe have a traditional Italian meal of seven fishes. Go to church.
Our family puts up stockings. Leaves out cookies and eggnog. Then, we attend a lively Christmas Eve party, with tons of music, food, and drinks of the alcoholic variety. In my family, it's not Christmas Eve without kamikaze shots.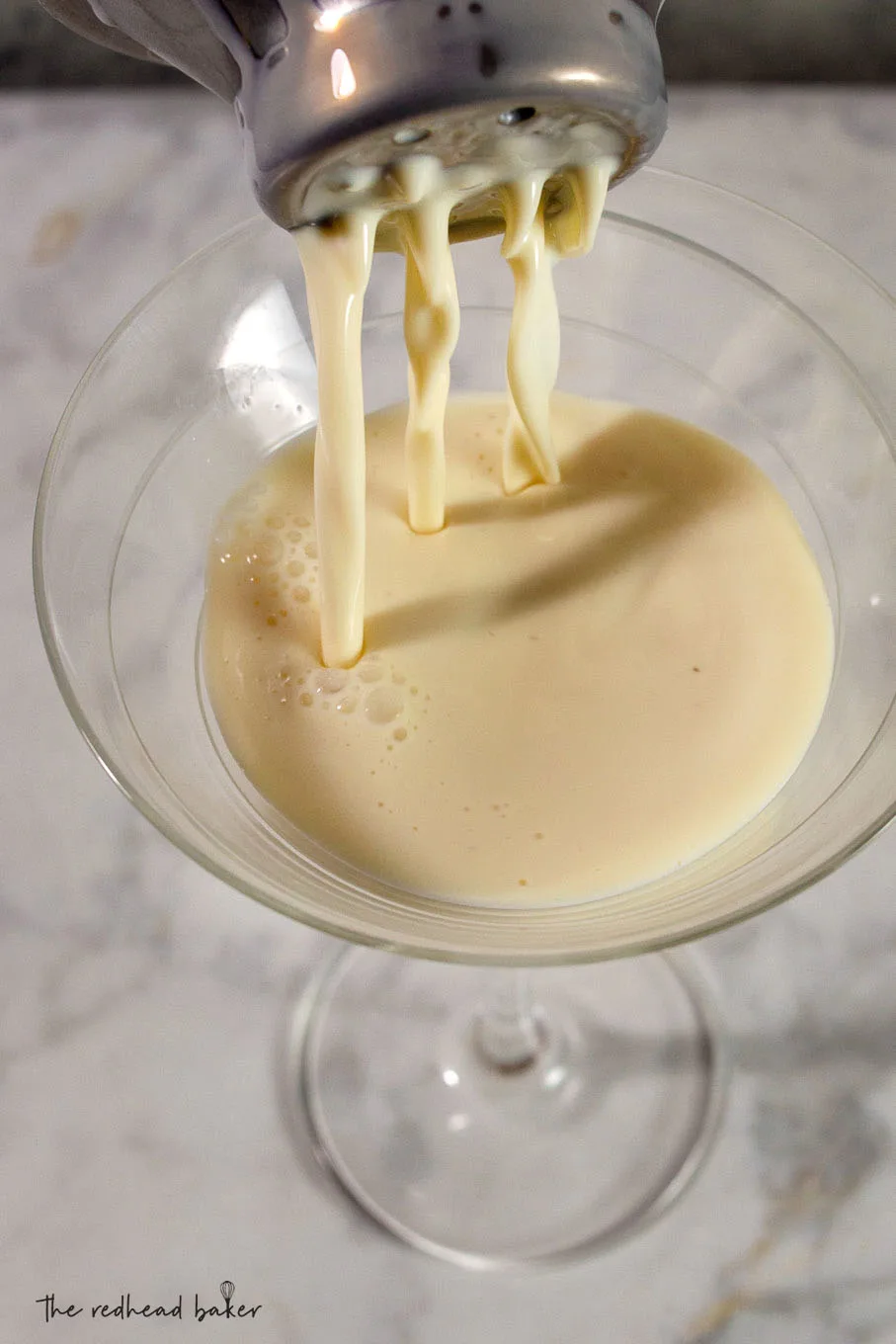 I was born when my parents were still rather young. They and their friends didn't want to end their Christmas Eve party tradition, so they just brought the kids along. As the night went on, we kids would fall asleep in a bedroom, the noise of the party drowned out by a fan, until our parents put us in the car in the wee hours of the morning, assuring us that Santa wouldn't come until we were asleep in our own beds.
I now know that my parents stayed up after the party, wrapping gifts and assembling doll houses from Santa, while one or the other dealt with a hangover. And now, the tradition continues. The second generation now has kids of their own, and spend our own post-party hours wrapping gifts and assembling toys from Santa.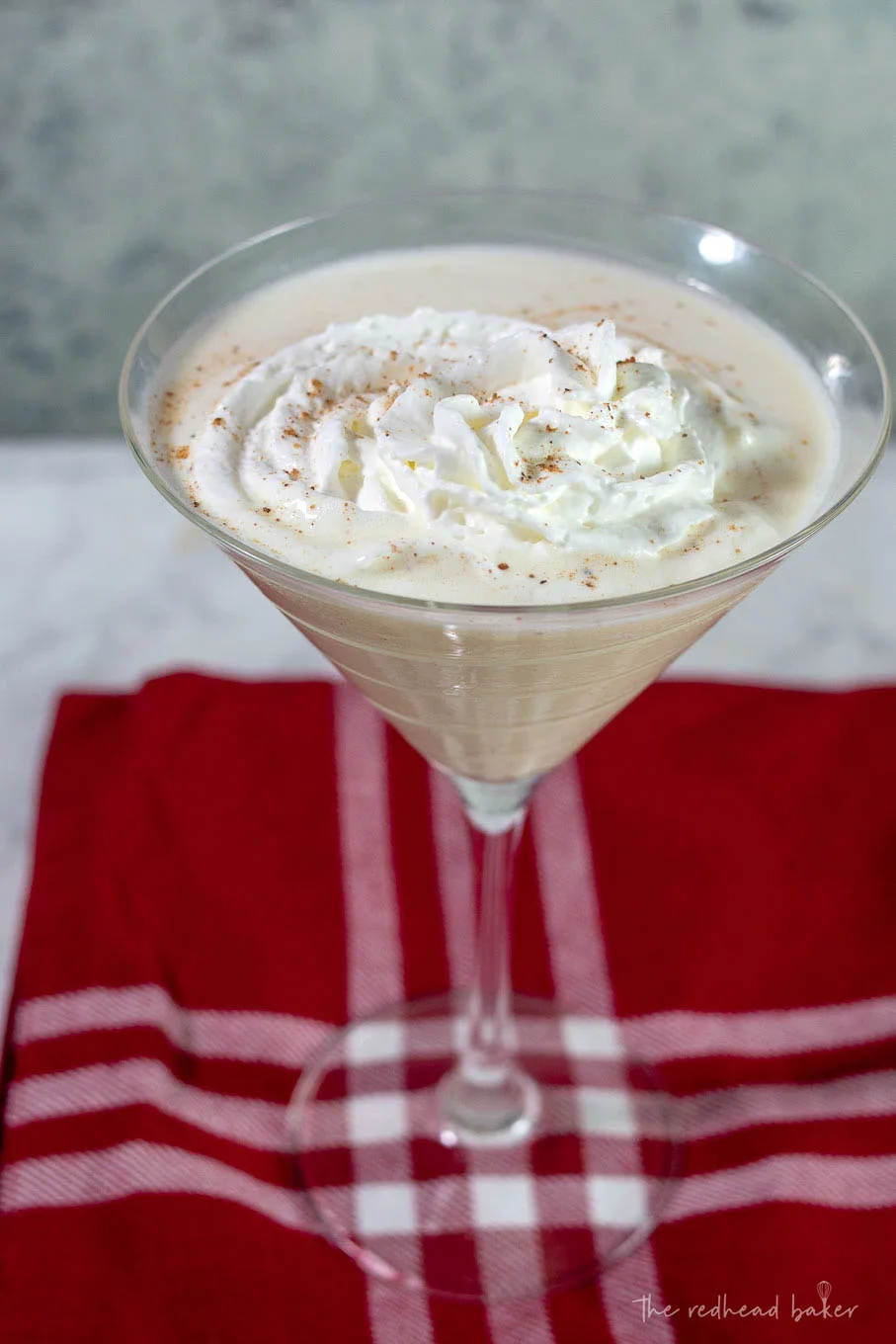 This white chocolate eggnog martini isn't one of the drinks traditionally served at the party, but it is inspired by it. If you find straight eggnog too cloying, but otherwise enjoy the flavor, you might like this martini. The eggnog flavor is there, but the flavor is mellowed by the other ingredients.
This recipe is easy to scale up for a crowd. White chocolate liqueur can be a bit hard to find, and if you can't, you can substitute clear creme de cacao, or frangelico, if you enjoy the flavor of hazelnuts. Go very easy on the nutmeg garnish—a little goes a long way!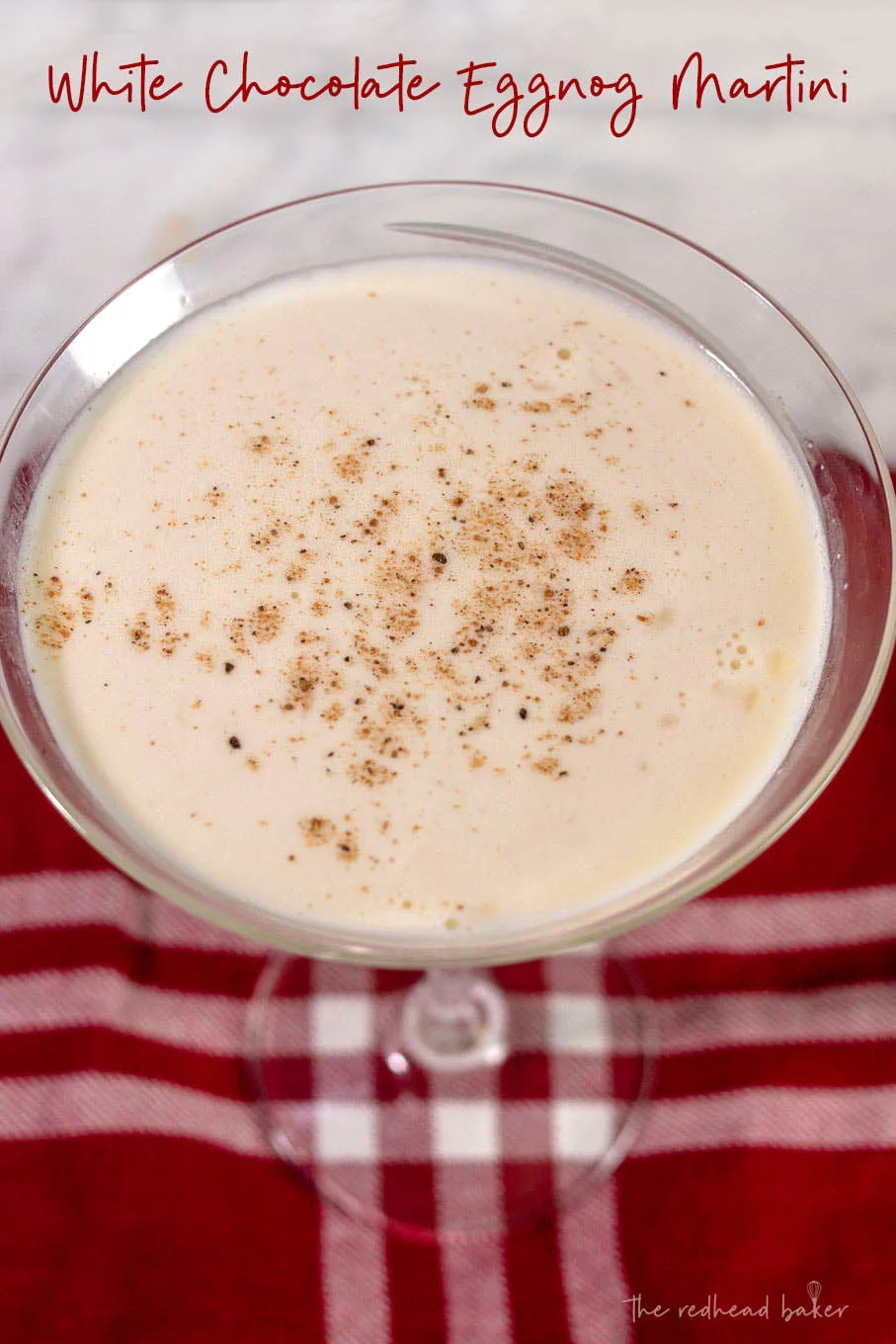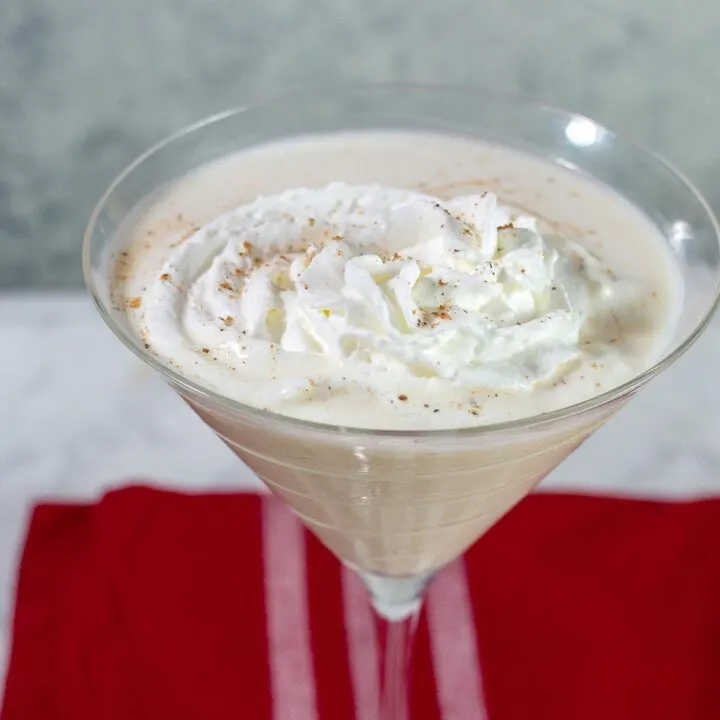 White Chocolate Eggnog Martini
Eggnog is a classic holiday flavor. I turned it into a white chocolate eggnog martini for our Old-Fashioned Holiday #ProgressiveEats meal.
Ingredients
4 oz white chocolate liqueur
2 oz vanilla vodka
3 oz eggnog
1 oz brandy
Whipped cream, for garnish
Nutmeg, for garnish
Instructions
Combine all ingredients in a cocktail shaker with ice. Shake at least 30 seconds.
Divide the mixed cocktail between two chilled martini glasses. Garnish with whipped cream and a dash of nutmeg. Serve immediately.
Nutrition Information:
Yield:

1
Serving Size:

martini
Amount Per Serving:
Calories:

337
Saturated Fat:

1g
Cholesterol:

27mg
Sodium:

28mg
Carbohydrates:

30g
Sugar:

30g
Protein:

2g
Old Fashioned Holiday Recipes
Appetizers
Cocktails
Main Courses
Bread
Side Dishes
Desserts