Apple slices with healthy snickerdoodle dip is the perfect snack for your work or school lunch bag. Pack them in leak-proof Rubbermaid containers with Easy-Find Lids for worry-free transportation!
Reusable food storage containers are a controversial topic in my household. We're a family of three, and most recipes serve four to six people, so we almost always have leftovers. I find reusable food storage containers to be invaluable, and the more variety you have, the better. Who wants to store three leftover egg whites in an 8-ounce container?
My fiance, however, loathes those containers. I tend to buy whatever is cheapest, so we had a mix of varieties and types (some freezer-friendly, some not). I'd freeze soup in a non-freezer-friendly container, said container would fall out of the freezer and crack, and we're throw out the container but somehow retain the lid. Nothing fit together very well, so everything would fall out when you opened the cabinet.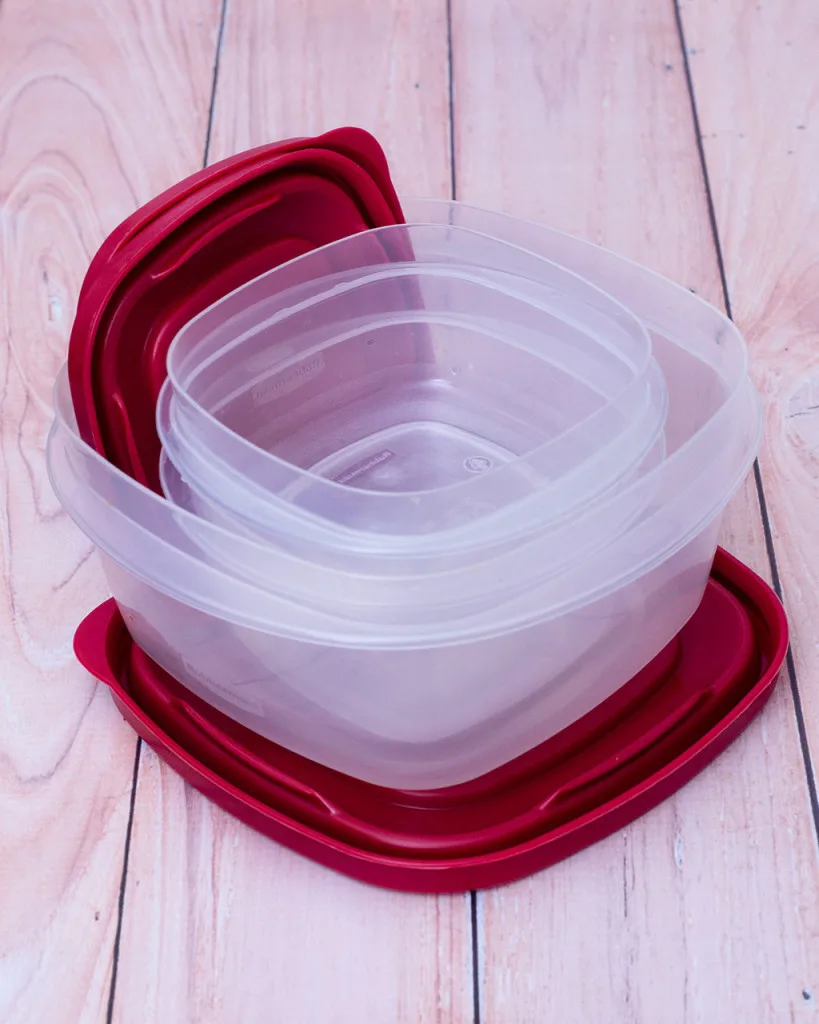 He groaned when he saw the box of Rubbermaid Easy Find containers and lids after it arrived in the mail. That's pretty much all the groaning he did, however. These containers fit together perfectly because they all nest together. There are no more lost lids, because the lids all snap together, and sit under their corresponding containers. No more falling containers when the cabinet opens.
They also stack very neatly in the refrigerator. We have an apartment-sized refrigerator (slightly smaller than standard), so fitting leftovers as well as groceries becomes a bit of a game. Stacking also becomes important when fitting containers into a lunch bag. But probably my favorite aspect of these containers is that they don't leak. This time of year, we have soup for dinner (with a lot of leftovers), and I hate cleaning out my lunch bag when my storage containers leak. Not a problem with these Rubbermaid containers!
Since we're talking about transporting lunch, I thought I'd share a new favorite recipe. Apples are everywhere this time of year, particularly my favorite, Honeycrisp. As much as I love Honeycrisps, it does get a little boring eating a plain apple out-of-hand day after day. Sometimes I'll bring peanut butter to dip, but that can get a little calorie-heavy if you're not careful.
Back in their September issue, Cooking Light shared a few healthy dips. This cinnamon-packed snickerdoodle dip is perfect for apples, and since it's made with low-fat cream cheese and yogurt, and just a touch of sugar, it feels like you're indulging, but you're actually staying well within the recommended 150- to 300-calorie range for a snack.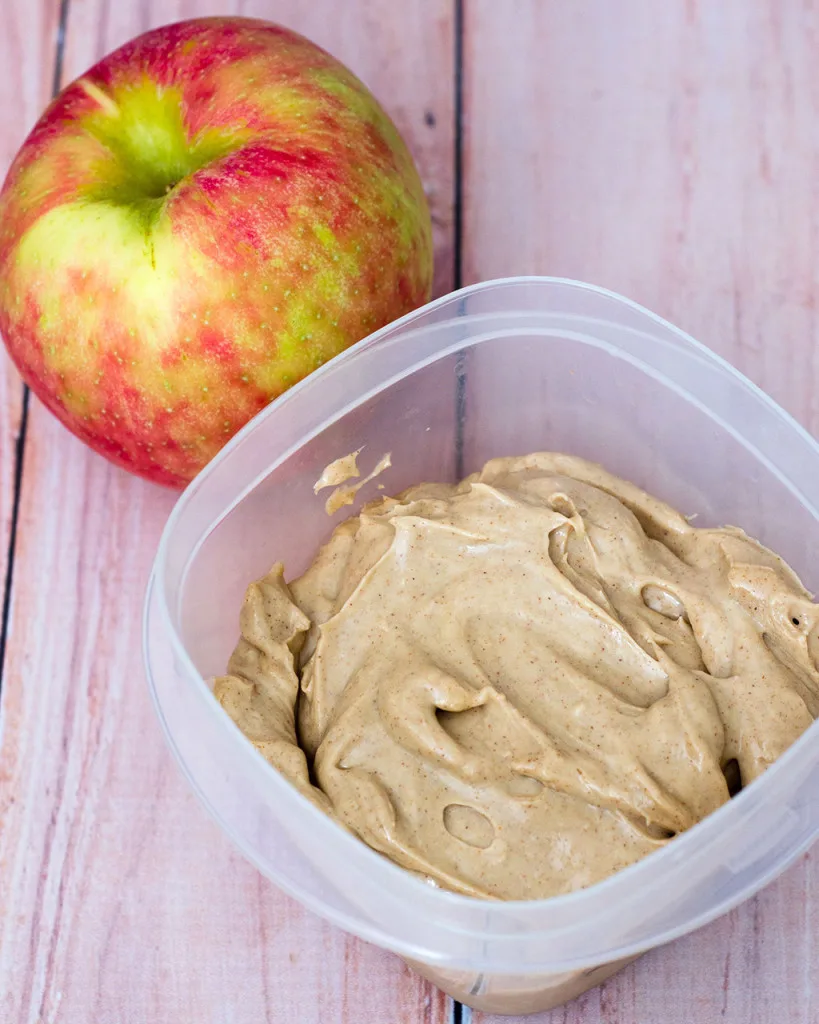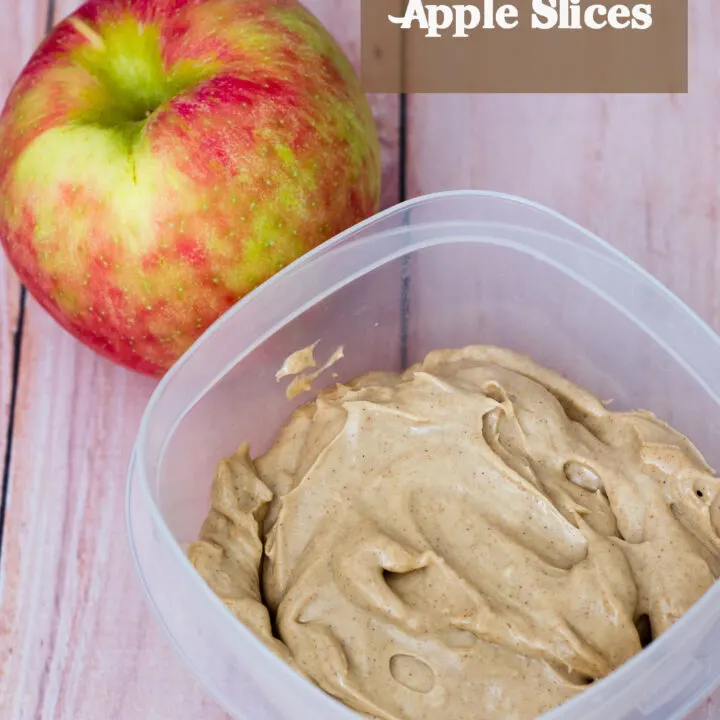 Apple Slices with Snickerdoodle Dip
Ingredients
⅓ cup packed dark brown sugar
¼ cup confectioners sugar
2 tablespoon unsalted butter, at room temperature
6 oz ⅓-less-fat cream cheese
¼ cup plain reduced-fat Greek yogurt
¾ teaspoon cinnamon
¼ teaspoon vanilla extract
⅛ teaspoon kosher salt
Instructions
Combine the first 4 ingredients in the bowl of a stand mixer fitted with the paddle attachment. Beat on medium speed until smooth and lightened in color. Scrape down the bowl.
Add the remaining ingredients and beat until fully incorporated.
Serve with apple slices.
Recipe by Cooking Light
Disclosure: I received a free set of Rubbermaid Easy Find lids and containers through Cooking Light in exchange for this post. All opinions regarding said product are my own.