This simple, healthy 3-ingredient berry-vanilla smoothie is the perfect breakfast on-the-go for adults and kids alike. Using frozen berries means you can enjoy it all year long.
I sometimes envy those who have no trouble getting up in the morning, sitting down to a healthy breakfast, and taking the time to choose a cute outfit, styling their hair and doing their makeup. Then my alarm goes off, and none of that sounds as good as 5 more minutes of sleep.
Of course, with a 4-year-old at home, whether I get up early or not, there is no sitting down for a healthy breakfast and choosing a cute outfit. It's "Kiddo, time to get up! Get up! Get dressed! Stop playing with Matchbox cars and pick out clothes to wear! Stop doing puzzles and eat breakfast! No, you can't have Goldfish for breakfast! No, you can't take your Minion collection to preschool!"
Needless to say, the snooze button and I are old friends. A healthy breakfast for me is a fruit-and-grain bar and a travel mug of coffee. And that's if I remember to grab them as I run out the door; otherwise, it's a donut and a latte.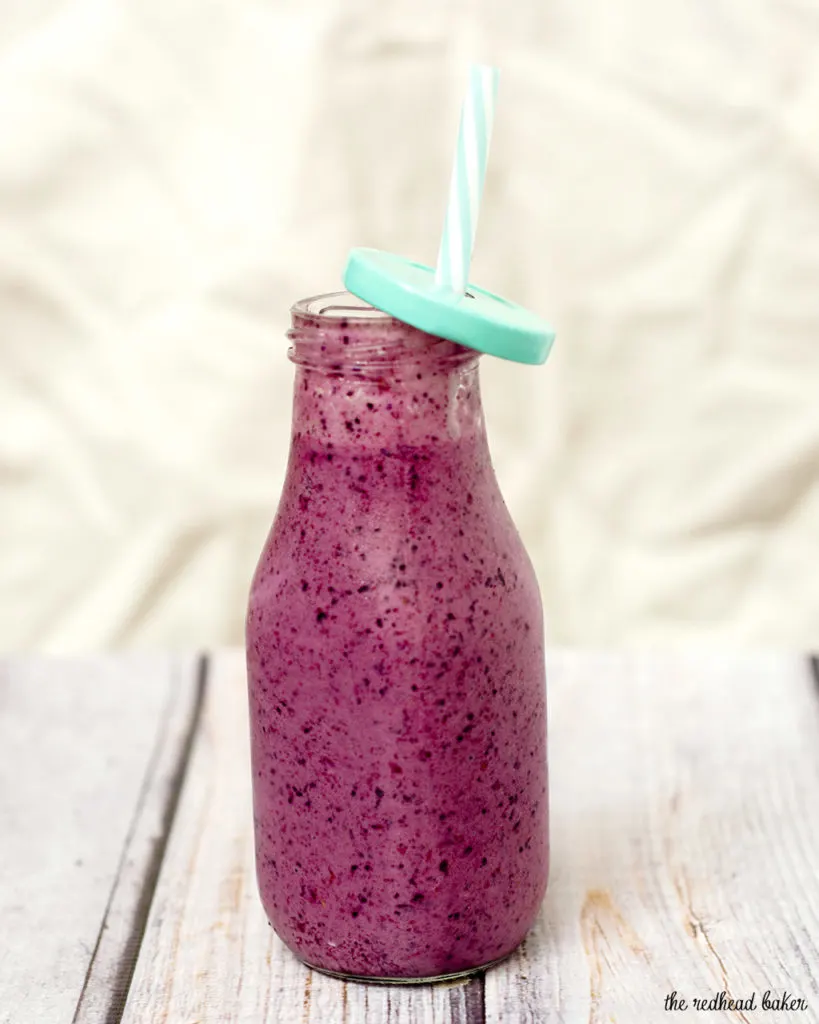 Months of those types of days were starting to show, so I really needed a healthier, but still quick and easy, breakfast option. Enter the berry-vanilla smoothie. By keeping a bag of frozen mixed berries in my freezer, and a quart-sized container of vanilla yogurt in my refrigerator, this smoothie takes about 2 minutes to make in the morning (and that includes finding all the pieces of my blender). If I had a bigger blender (my current one is meant to blend singe servings), I could make a big batch of the smoothie, and portion some out each morning.
Raspberries and blackberries contain about 8 grams of fiber per cup, and blueberries have just under 4 grams of fiber per cup, so using a mix of berries, I guesstimate that this smoothie has around 3 grams of fiber. I prefer to use low-fat milk and yogurt, because some fat is essential for a healthy diet, and fat also helps you stay fuller longer.
And since I get bored eating the same thing over and over, I can easily change up the combination of fruit in the smoothie. Maybe peach-blueberry next time. Or blackberry-cherry. Mango-pineapple. And using frozen fruit means I can enjoy my favorite flavors all year round.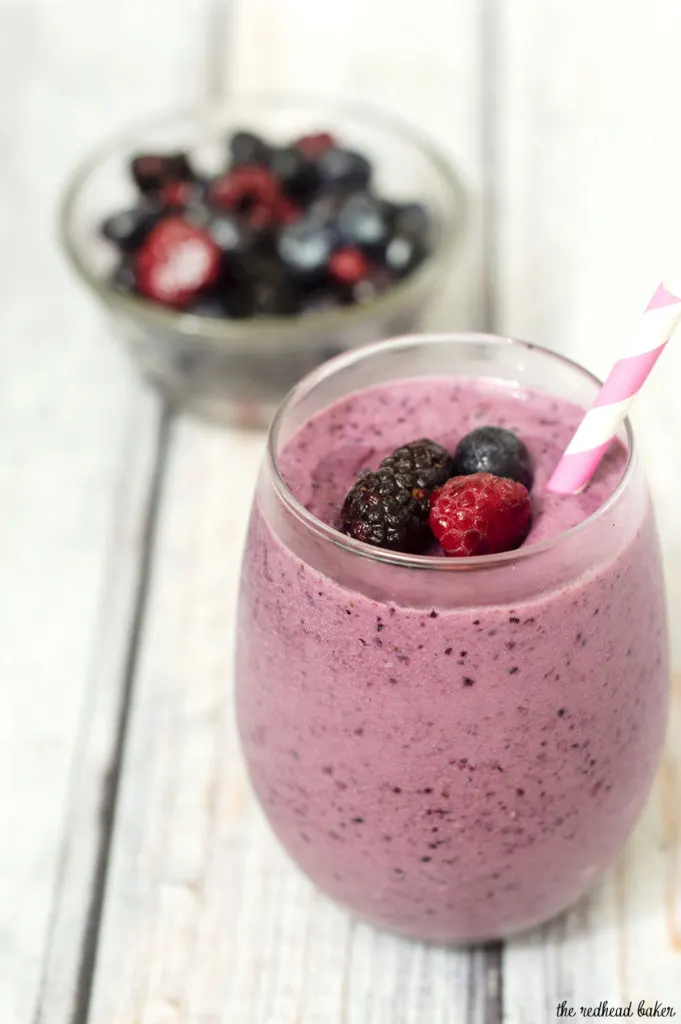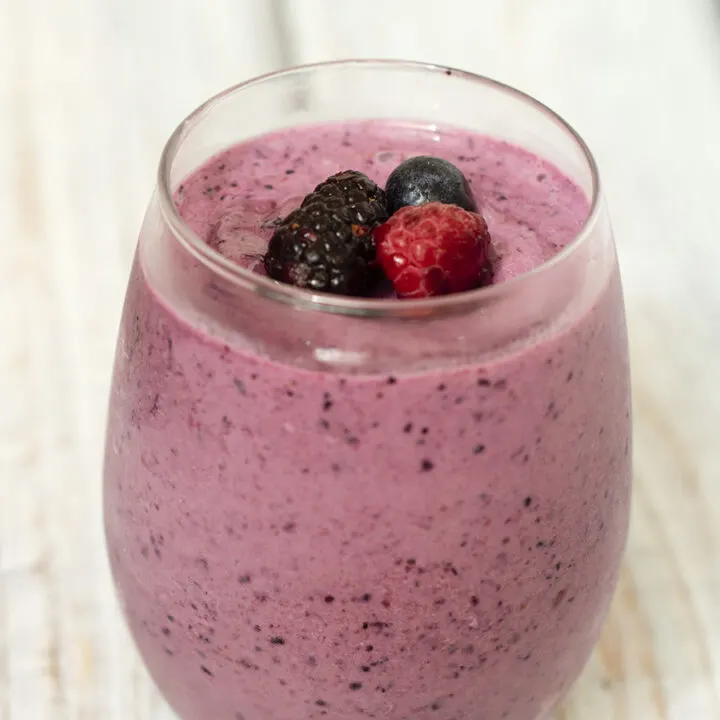 Berry-Vanilla Smoothie
Ingredients
4 oz frozen mixed berries, NOT berries frozen in syrup
¼ cup low-fat or fat-free vanilla or plain yogurt
½ cup to ¾ milk, whatever milk you usually have on hand is fine
¼ teaspoon vanilla extract, if using plain yogurt
Instructions
Place the berries, yogurt, ½ cup of the milk and the vanilla (if using) in a blender and process until smooth.
Check the consistency. If it's too thick for your preference, add an additional ¼ cup milk and process until combined.
Serve immediately, or store in the refrigerator until ready to consume.
Recipe by The Redhead Baker