Bruschetta with marinated tomatoes and ricotta is an easy appetizer that epitomizes summer. Using multicolored cherry tomatoes adds visual interest.
Living so close to New Jersey, it's a given that I would dedicate at least one Farmers Market Week blog post to fresh Jersey tomatoes. They are juicy, tender, and have such great flavor.
There are several stands at my local farmers' market that sell many different kinds of tomatoes. I chose to use a basket of multi-colored cherry tomatoes.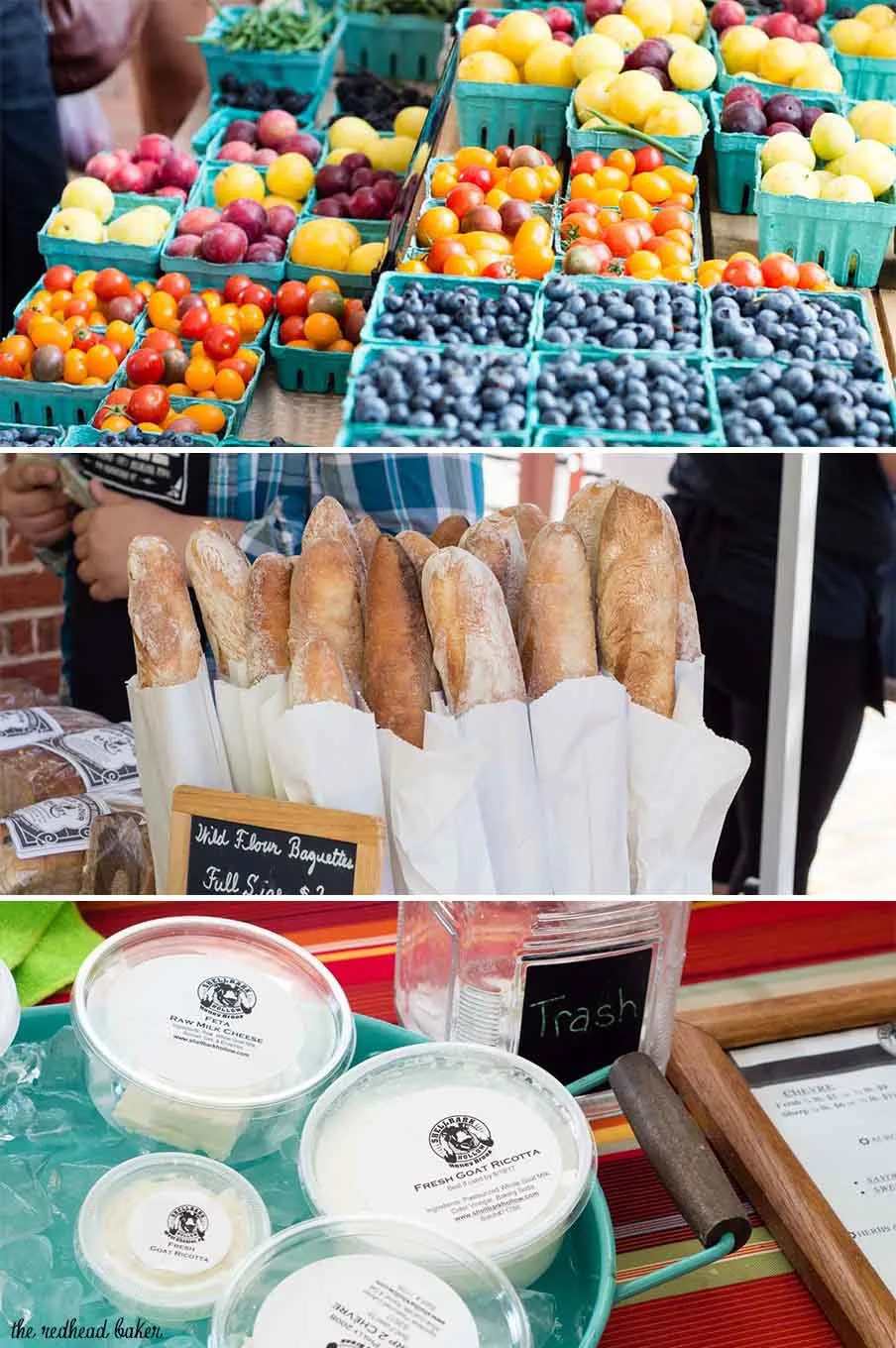 In fact, several of the ingredients for this easy appetizer came from the farmers market -- crusty French bread from Wild Flour Bakery, fresh goat's milk ricotta from Shellbark Hollow (remember them from my goat cheese ice cream?), cherry tomatoes from Queens Farm and basil from Green Zameen.
I wanted to preserve the fresh flavor of the tomatoes, so instead of cooking them, I just halved them and marinated them in a simple mixture of broth, oil, vinegar and basil.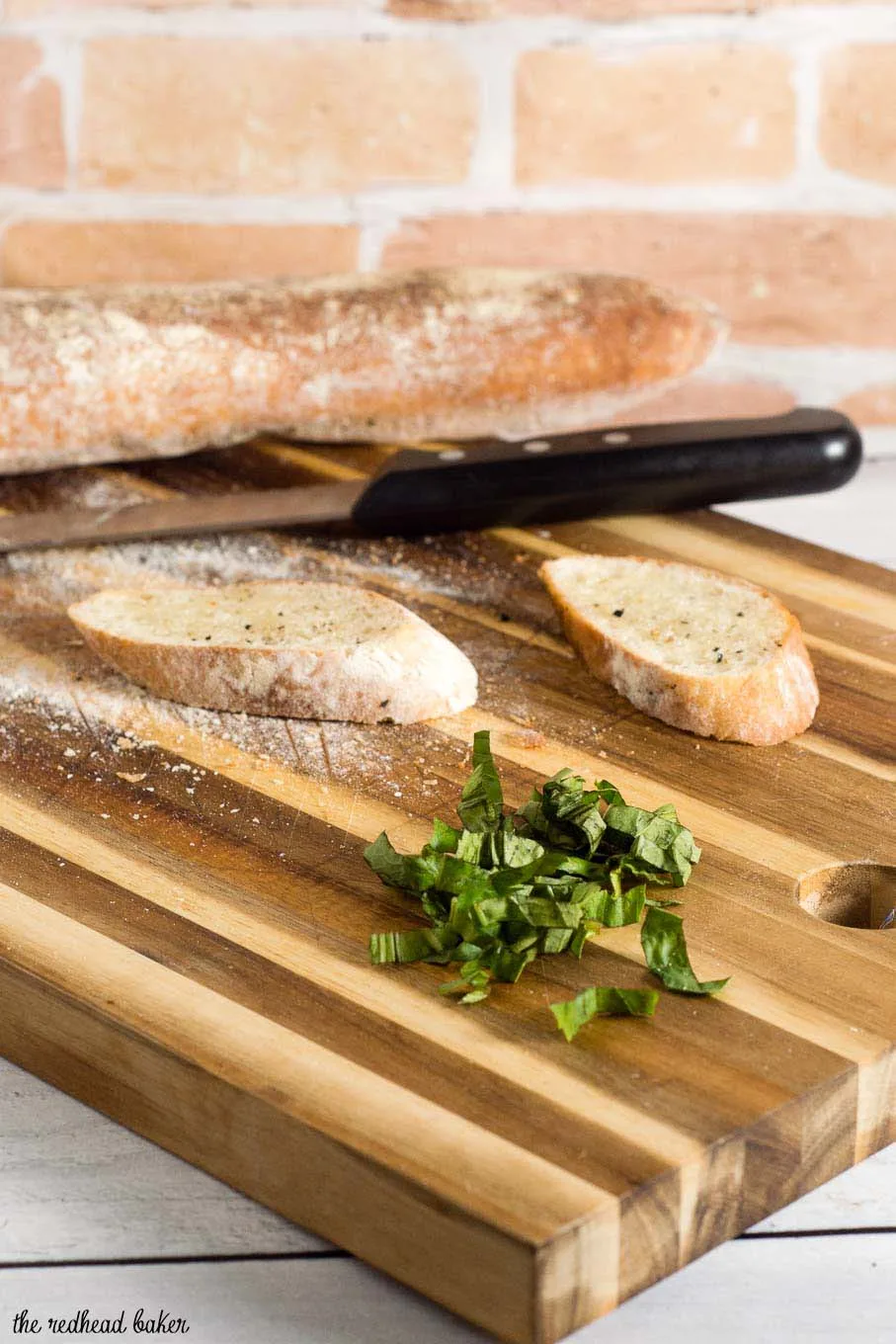 I simply could not get enough of this appetizer. How can something so simple taste so amazing? So many flavors, so many textures! This is supposedly an appetizer, but I ate so many, I wasn't hungry for dinner.
I did have leftover tomatoes, which are delicious for snacking on their own, or with a shred of Parmesan cheese on top. Speaking of the cheese, splurge on good Parmigiano Reggiano. In a dish with so few components, each ingredient should be top-quality.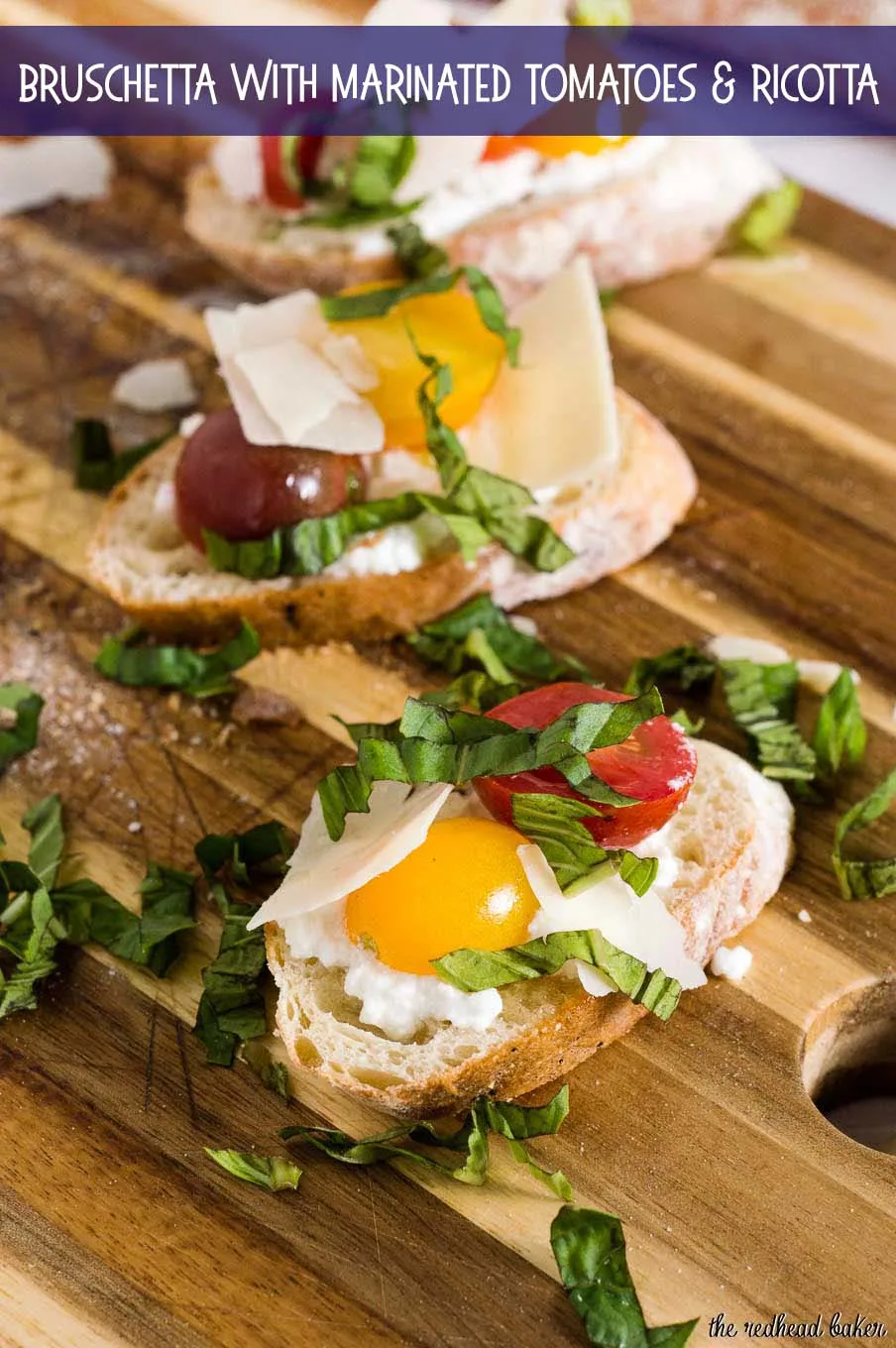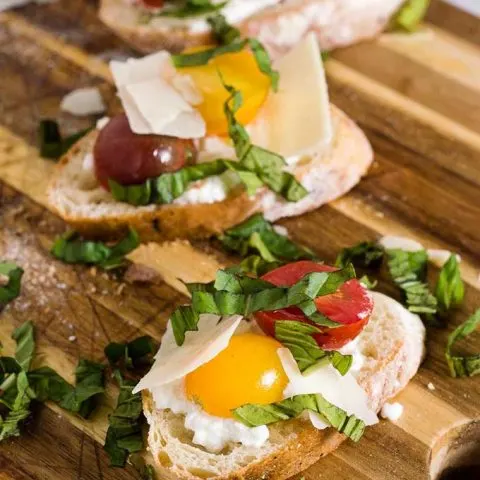 Bruschetta with Marinated Tomatoes and Ricotta
Total Time:
1 hour
5 minutes
Ingredients
For the marinated tomatoes
½ pint cherry tomatoes, halved
1 ¼ cups low-sodium chicken broth
¾ cup apple cider vinegar
1 tablespoon canola oil
2 tablespoon basil
For the bruschetta
12 baguette slices
Olive oil
Salt and pepper
½ cup fresh ricotta cheese
¼ cup shaved Parmesan cheese
Instructions
Place the halved cherry tomatoes in a deep container.
In a bowl, whisk together the broth, vinegar, and oil. Add the basil. Pour over the tomatoes. Cover and chill at least an hour.
Preheat oven to 375. Lay the baguette slices on a baking sheet, and brush with the olive oil, then sprinkle with salt and pepper. Bake 4 to 6 minutes, until the edges are crispy.
In a small bowl, beat the ricotta cheese until light and fluffy.
Spread some of the ricotta on each baguette slice. Use a slotted spoon to place a few tomato halves and some of the marinade basil on each baguette slices. Top with parmesan cheese shavings and serve.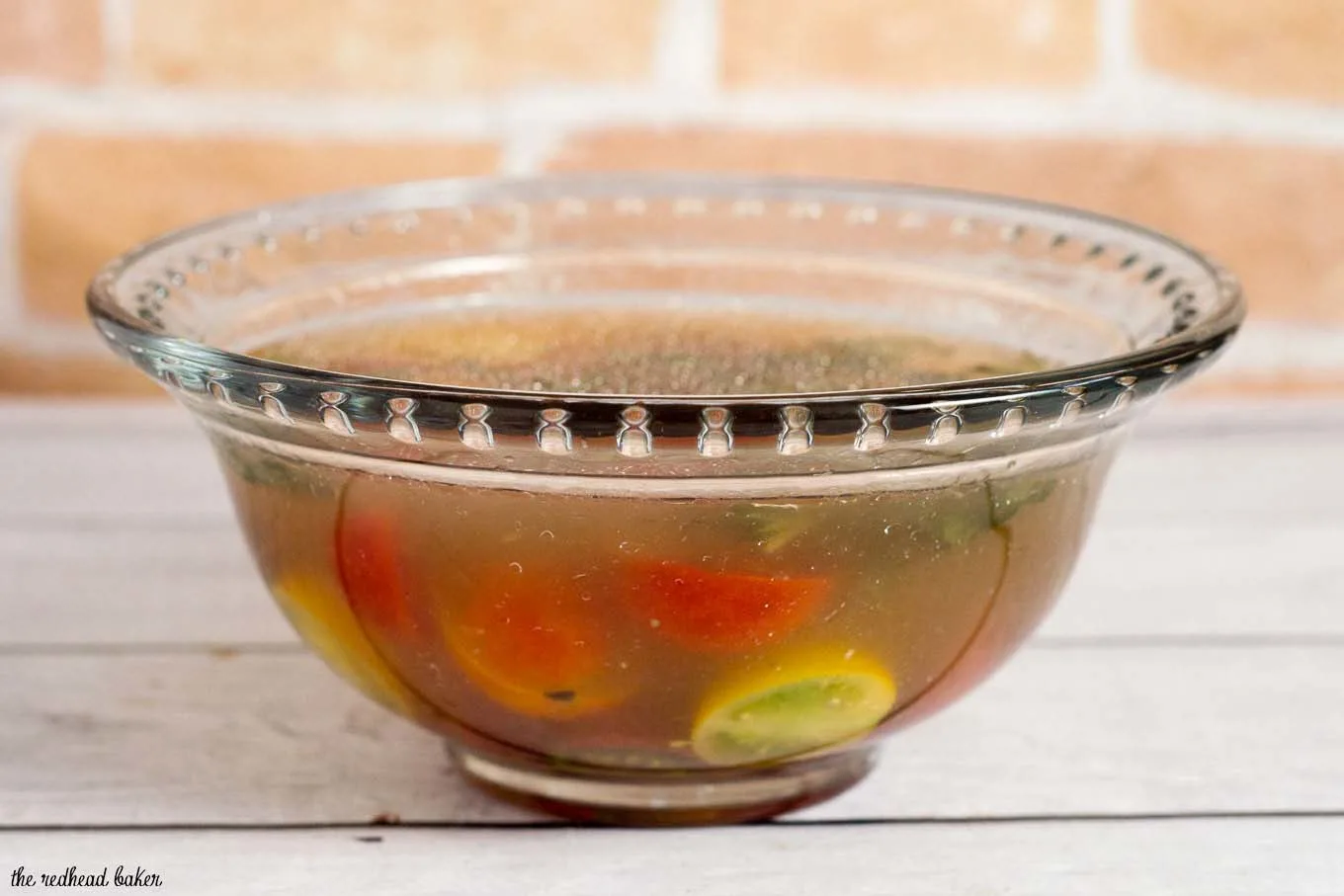 #FarmersMarketWeek Tuesday Recipes