Need a last-minute Valentine's Day appetizer? Try these crab salad stuffed mini peppers! They have complex flavor and don't require any cooking!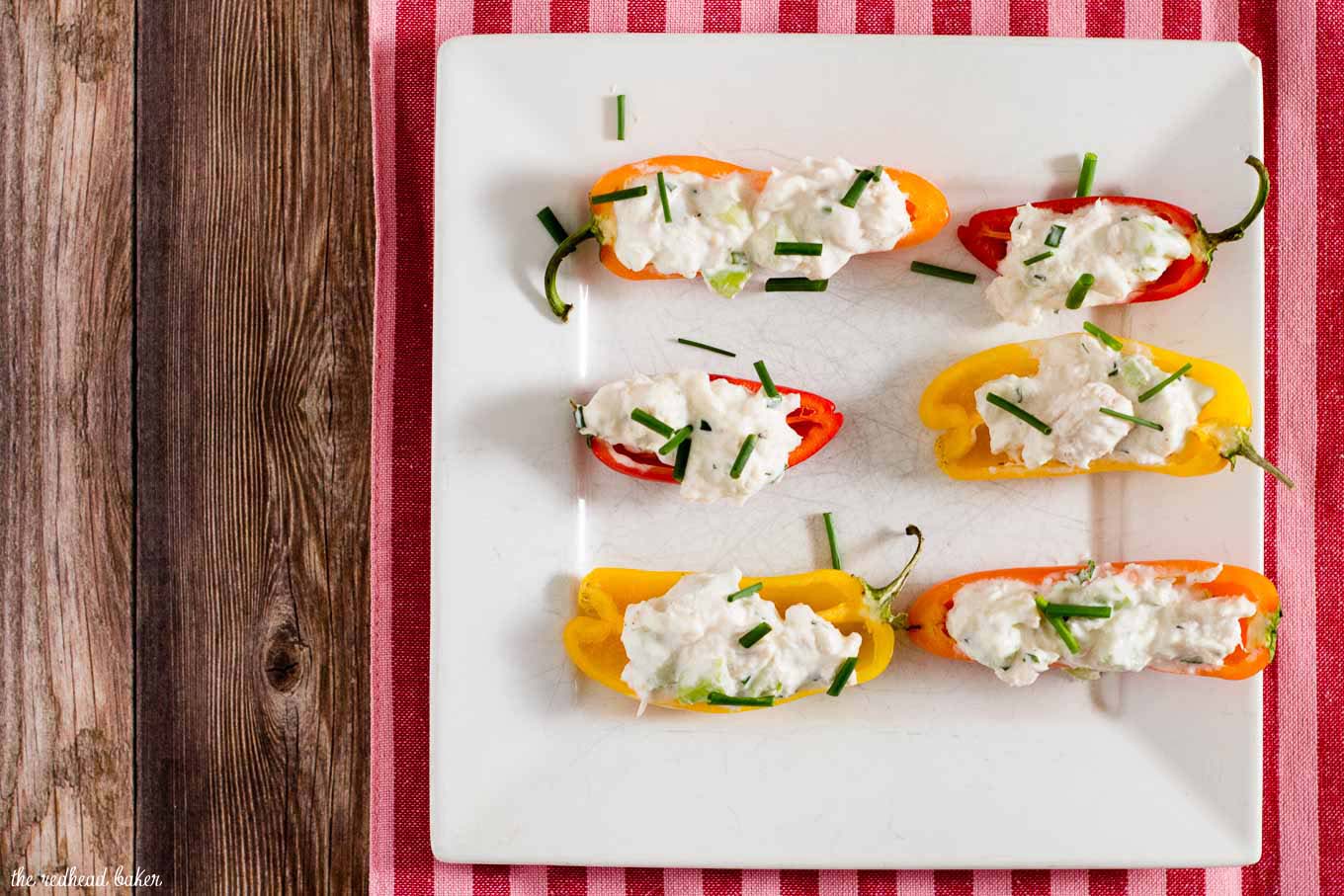 Happy Valentine's Day, readers! Who has special plans? Who celebrated last weekend, or will celebrate this coming weekend? I'm making a special dinner, plus I have special card for my husband.
On special occasions, I like to go all out for dinner. Appetizers, wine, special entree, dessert. This year, I'm making lamb shoulder chops, I have a bottle of our favorite cabernet, and chocolate-dipped strawberries for dessert.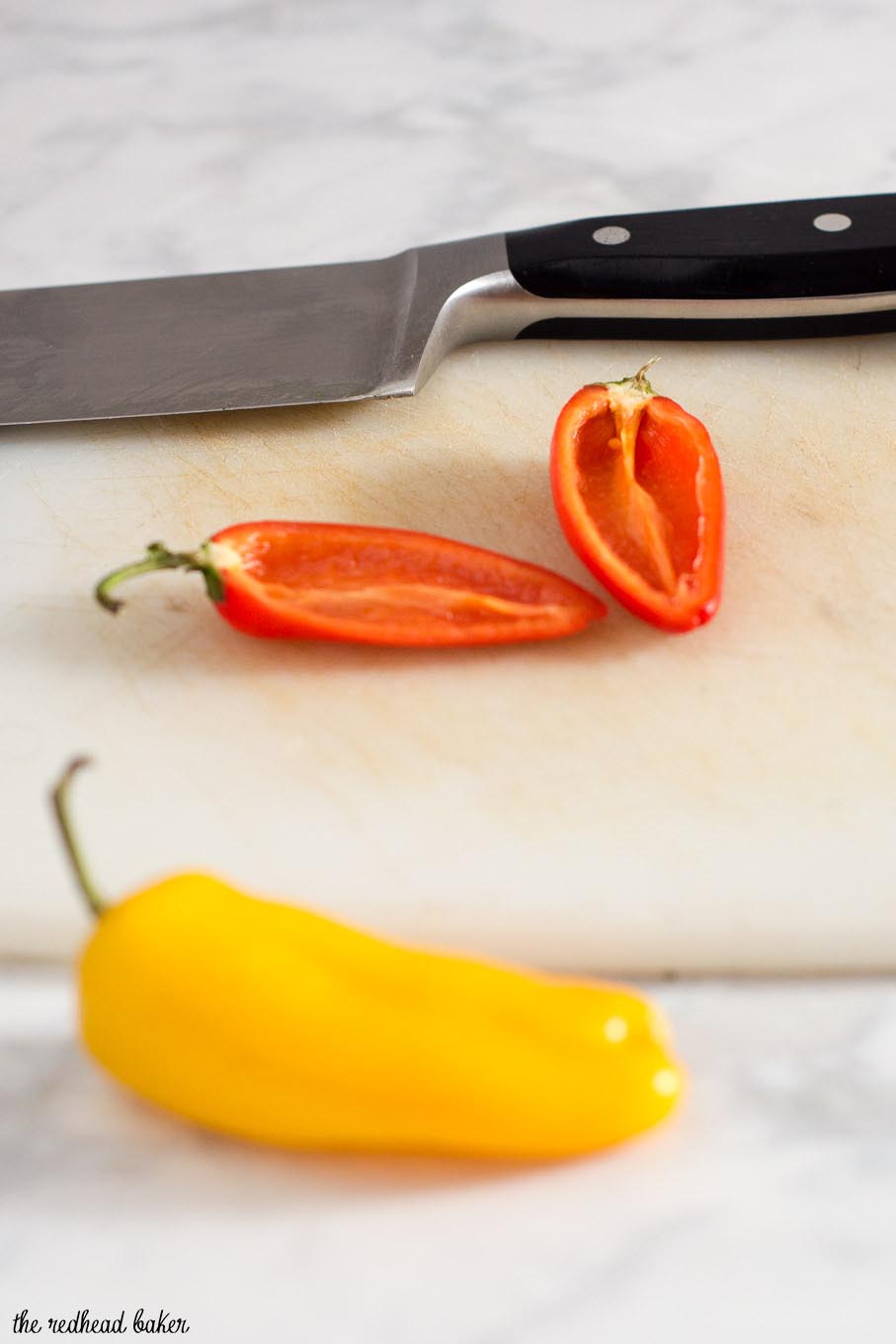 But uh oh, what about the appetizer? I love these crab salad stuffed mini peppers because they are unique, and delicious, and best of all, don't require any cooking.
Most grocery stores now sell these mini bell peppers near the regular-sized bell peppers, in a bag similar to those used for grapes. They very in size, but most are about an inch or an inch and a half long, and the bags often contain a variety of colors, including red, yellow and orange.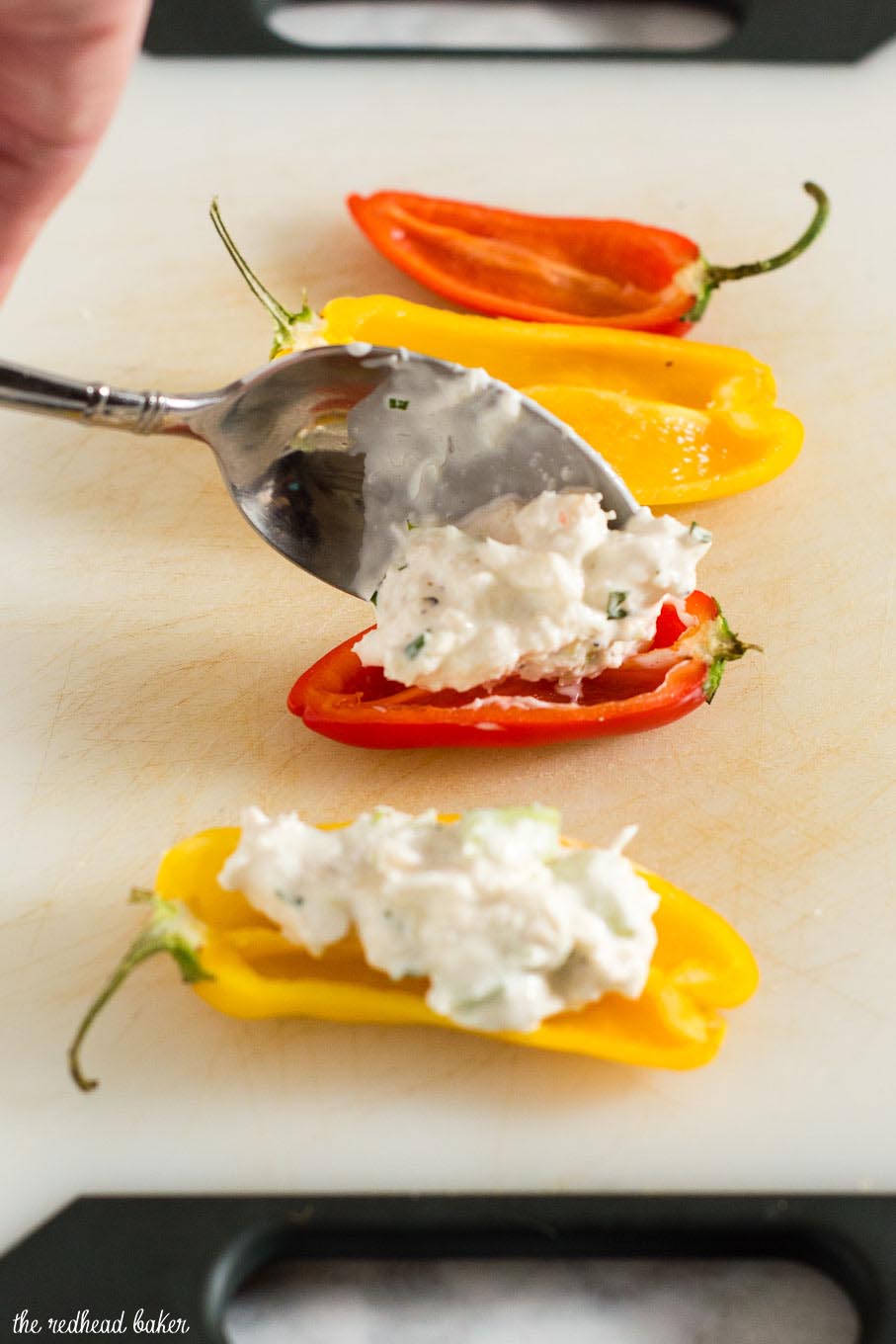 These stuffed mini peppers couldn't be easier to make. Simply stir together the crab salad filling, which can be made up to a day ahead and refrigerated, then spoon into the halved peppers. Garnish with chopped chives for a beautiful presentation.
The flavor of this crab salad is incredible. A pinch of fresh tarragon adds a hint of licorice, and dijon mustard adds a hint of tang. Personally, I don't like mustard on its own, but even if you're like me, don't skip it. You don't taste the mustard itself, but the tang it adds, and it's part of what makes this filling so delicious. The creaminess of the mayo and sour cream contrasts with the crunch of the celery and the bell pepper shell.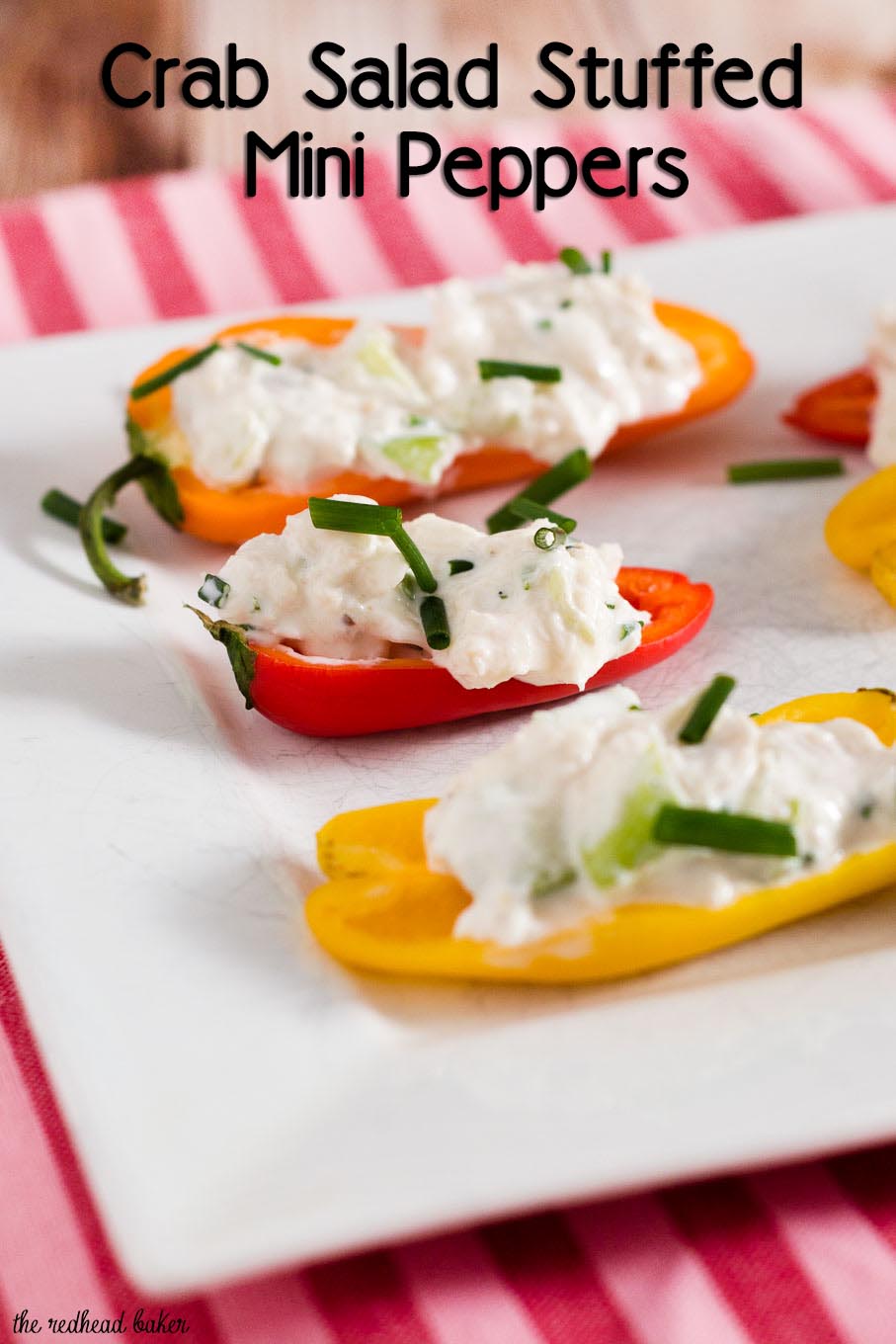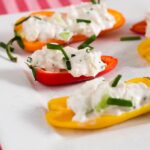 Crab Salad Stuffed Mini Peppers
Ingredients
1/4

cup

celery, finely diced

5

tbsp

mayonnaise

1 1/2

tbsp

sour cream

2

tsp

finely minced fresh chives

1/2

tsp

fincely minced fresh tarragon

1/2

tsp

freshly squeezed lemon juice

1/4

tsp

Dijon mustard

Kosher salt and black pepper, to taste

8

oz

jumbo lump crabmeat

picked over for shells and cartilage

About 12 to 18 mini bell peppers

Extra chives, for garnish
Instructions
In a medium mixing bowl, stir together the celery, mayonnaise, sour cream, chives, tarragon, lemon juice, and mustard. Season with salt and pepper.

Gently fold in the crab meat. If not filling the peppers immediately, store the crab salad mixture in a tightly sealed container in the refrigerator for up to a day.

When ready to fill, halve each mini pepper lengthwise. Remove ribs and seeds, discard. Place on a serving tray, cut-side up, and spoon crab salad mixture into each half, mounding on top. Garnish with extra chives and serve.
Adapted from Food Network